I am a huge fan of Krissy Ballinger's special gift making instruction books that she has released. There is nothing better than good old-fashioned homemade products and gifts! The Inspired Little Gift Book and the Inspired Little Book are both chockablock full of amazing stuff to create for friends and loved ones.  Krissy has worked very hard to bring you some incredible recipes so that you can make your very own natural remedies and beauty products. Scented soaps, body oils, perfumes, bath bombs, face creams and scrubs, dry powder shampoo and lip balms are just some of the things you can make at home with the help of these beautiful books.
DIY BEESWAX GIFT WRAP
Since Christmas is coming up, we have been very lucky because Krissy is sharing her instructions on how to make her special Beeswax Gift Wrap in your own home with just a few ingredients.  This particular craft activity comes from her Inspired Little Gift Book. Everything in these books can be made at home from natural ingredients, so it's worth checking out.  Why not wrap your gifts in something that serves more than one purpose? Secure with some ribbon or natural twine and leave a note for the receiver to re-purpose the wrap in the kitchen as a food cover.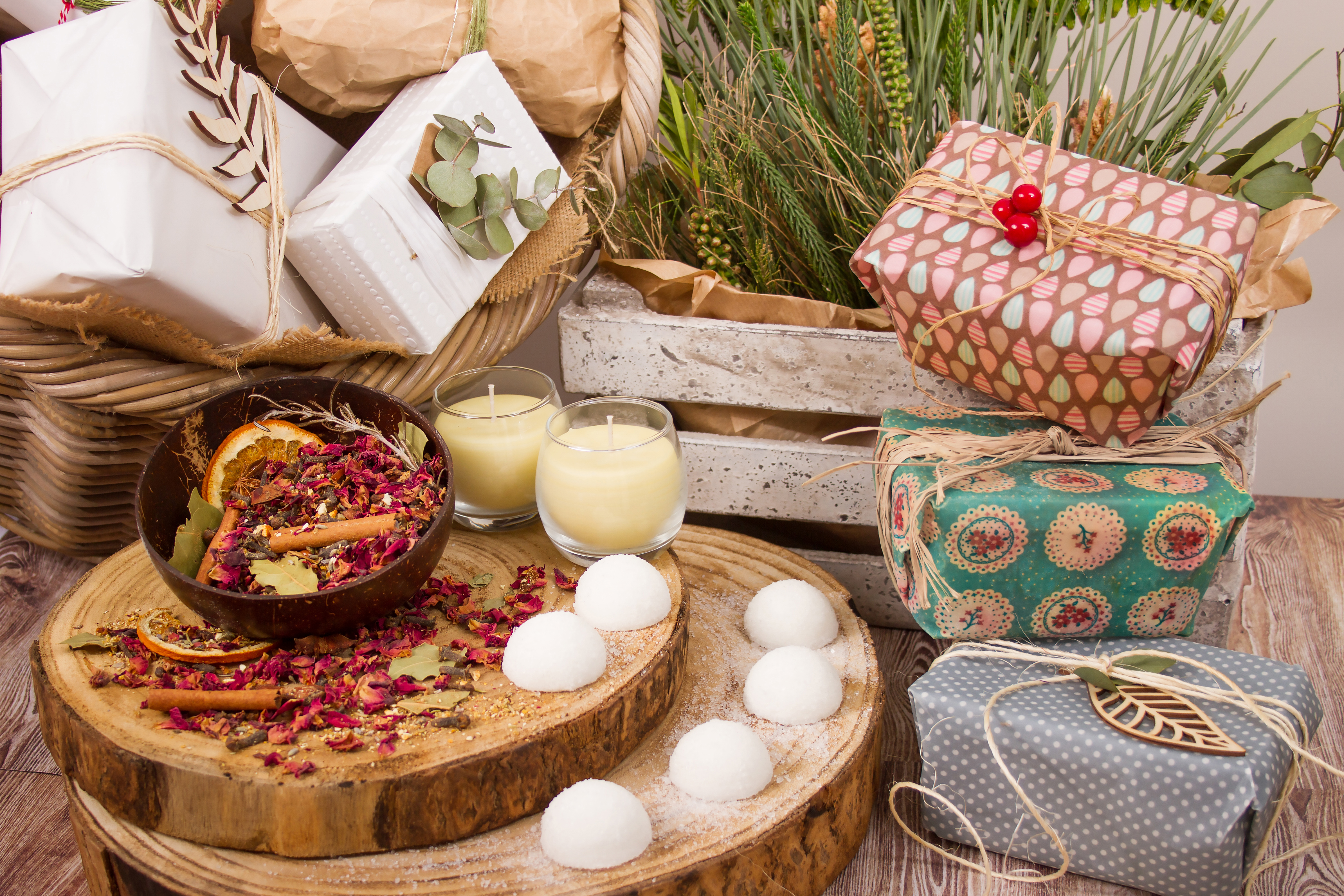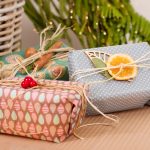 YOU WILL NEED
20 grams of beeswax

Tight – weave fabric of choice (approx. 30cm x 30cm in size)
Instructions
Using pinking shears, measure and cut fabric. This minimises fraying of edges.
Lay down a large sheet of parchment paper and place fabric on top. Add beeswax to the centre of the fabric.
Place the second sheet of parchment paper on top, and iron (low setting) with gentle pressure, pushing melted wax towards the outer edges.
Continue until all of the fabric has been saturated with beeswax.
If required, lift parchment paper, it is important to make sure the entire piece of fabric is well coated with beeswax and still hot. Quickly lift off the top piece of parchment paper, then grab 2 corners of fabric and remove from the bottom sheet of parchment paper.
Hold the coated fabric up for 5 – 10 seconds until dry.
HINT: MAKE SURE YOUR PARCHMENT PAPER IS LARGER THAN YOUR FABRIC SQUARE
Notes
Makes: 1 sheet (quantity is perfect for wrapping one small gift) GIFTING NOTES To Use: Cover bowls of leftover food, wrap sandwiches or cut fruit, or reuse as a gift wrap
DIY HOMEMADE FIZZY BATH BOMBS – Krissy has also shared her homemade fizzy bath bomb recipe with us a few months ago from The Inspired Little Book. Be sure to give this one a go as well. The full recipe can be found in my previous post here.

If you love homemade gifts and simply want to enjoy some recreational time over the Christmas holidays, pick up either or both of these books from our online store, and enjoy the magic of creating good old fashioned, natural products.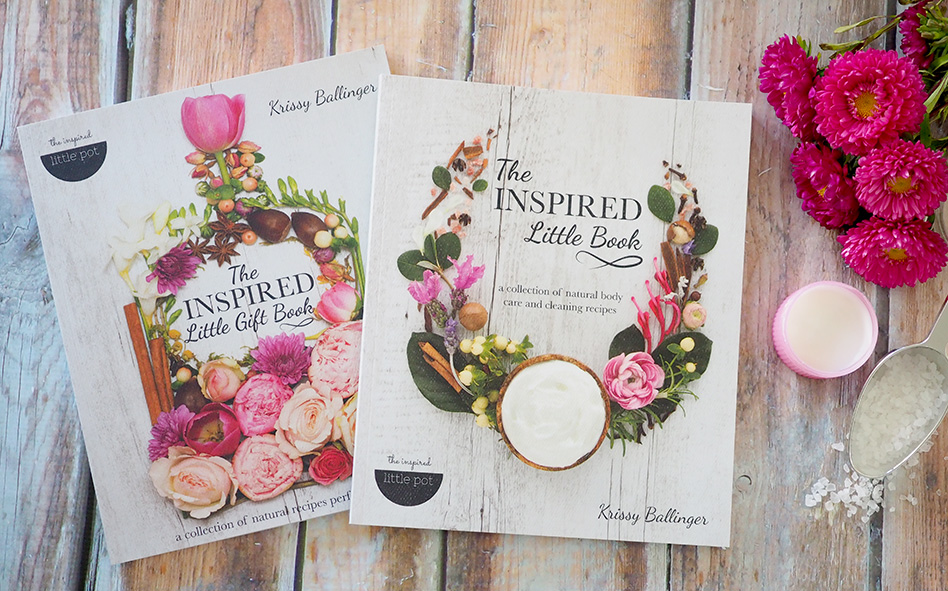 WHAT'S THE BEST HOMEMADE GIFT THAT YOU EVER MADE OR EVER RECEIVED?