Heaps of adorable, unique and down-right quirky present wrapping ideas that will inspire your gift-giving this festive season!
Have you ever received a present where you can feel the love in the gift wrapping? Opening a gift should be an experience, and this is why I love to wrap presents in beautiful and interesting ways. I want whoever I am giving a present to, to feel the love and intention that was poured into their present before they've even unwrapped it. This is one of the reasons I love Christmas time (and gift giving!) so much. I drool over Christmas wrapping inspiration on Pinterest, and get so excited about trying my hand at all the beautiful ideas.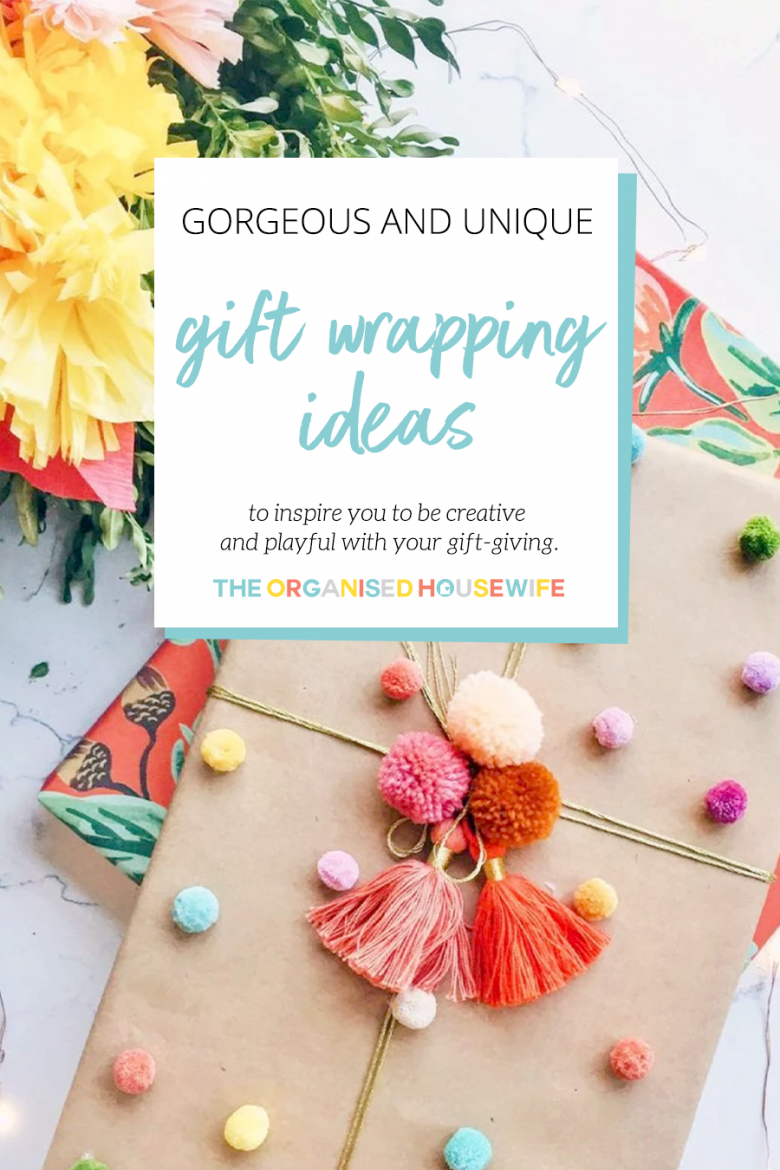 Here are my pick-of-the-bunch pics for inspiring fabulous, classic, beautiful, bright, playful and funny present wrapping – I hope they inspire your gift giving as much as they have mine!
For The Nature Lovers
These handmade wreaths on pretty little gift boxes make for a stunningly intricate and unique gift wrapping idea.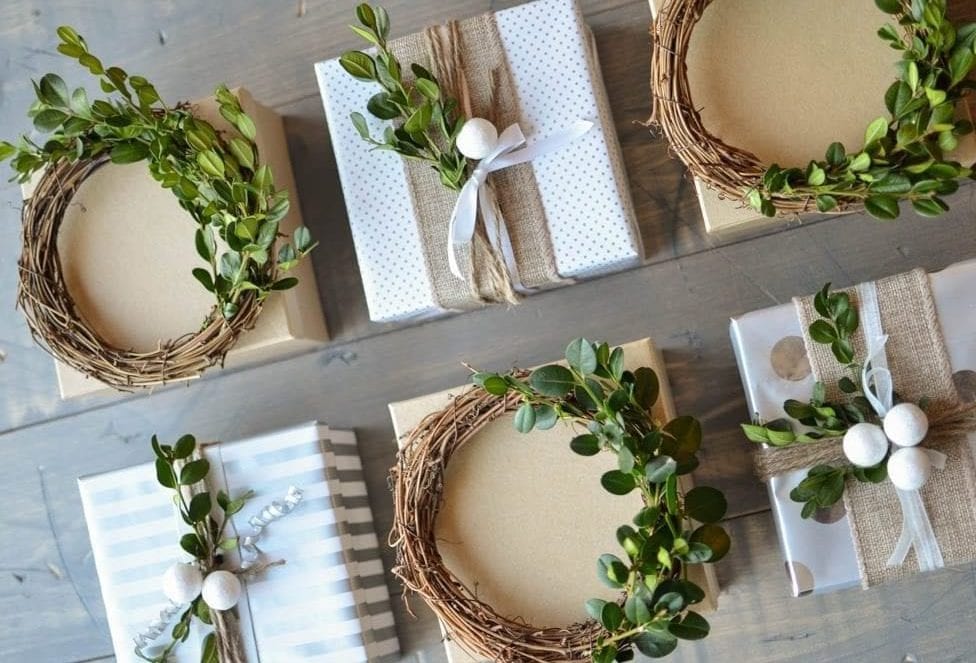 Image source: Nick + Alicia
These bright dandelions add bright pop of nature to your gift, whilst still ensuring your parcel is perfect for posting.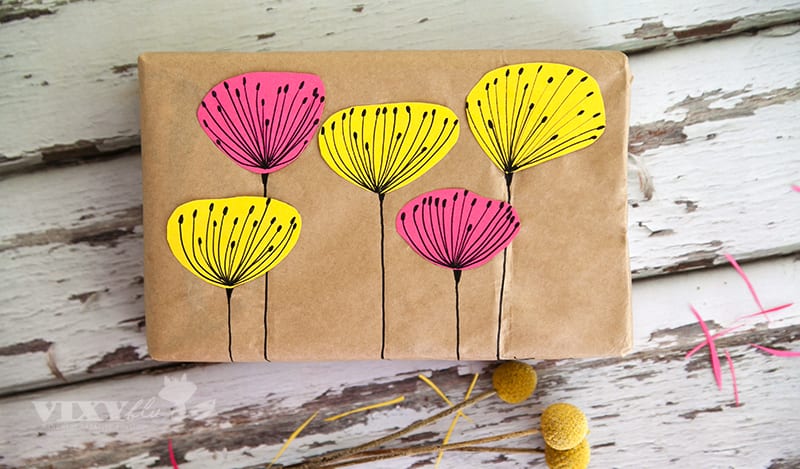 Image source: Handmade Creative Boutique
These black boxes with a dash of greenery are both sophisticated and classy!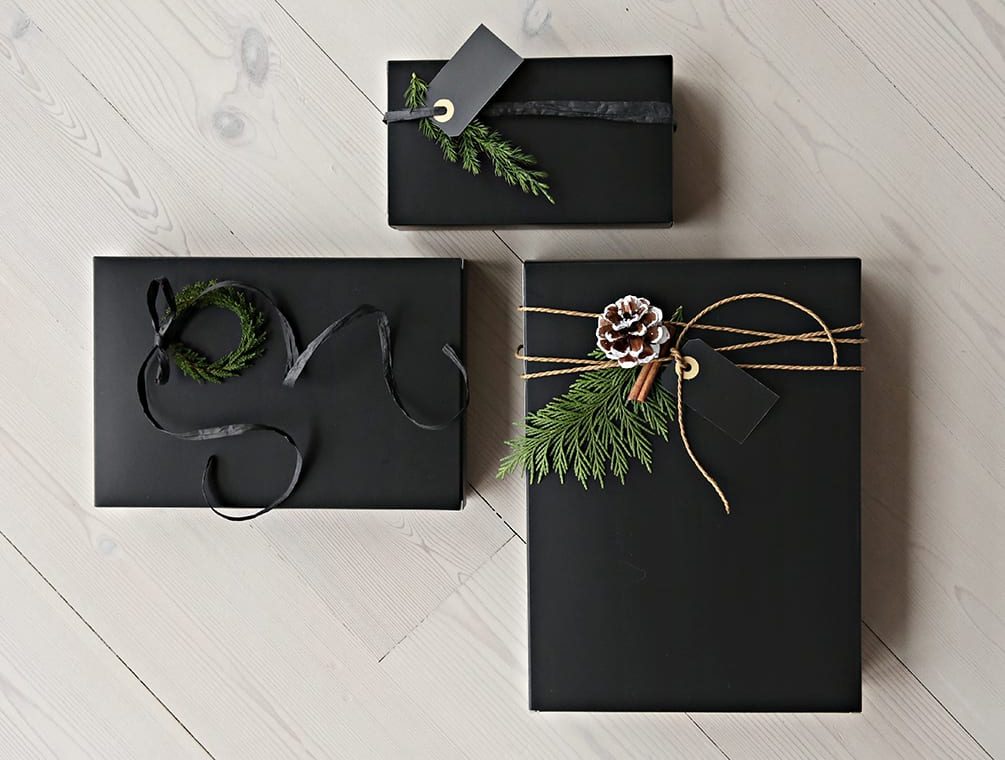 Image source: Stylizimo
Team a few Christmas bell decorations with your festive wrapping paper and throw in a dash of greenery for good measure.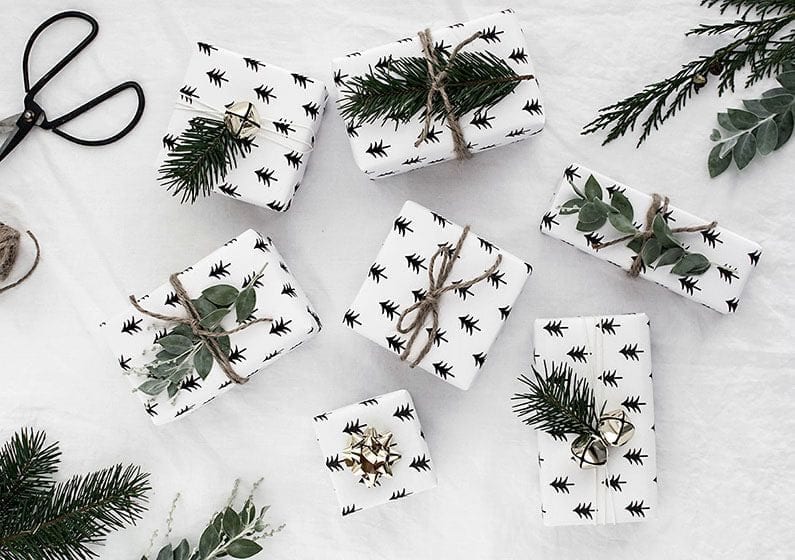 Image source: Design Crush
Bring your present to life with a 3D homemade Christmas tree embellishment that sparkles!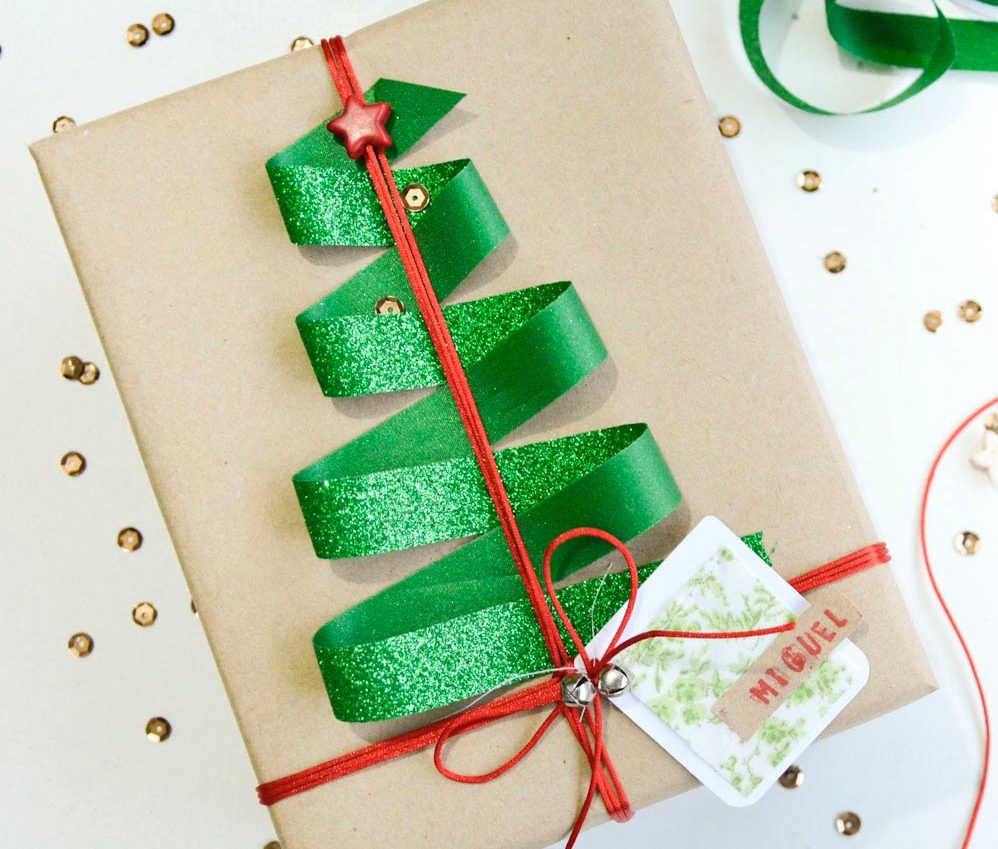 Image source: Heathered Nest
I am loving the quirky addition of interesting Christmas decorations to these gift parcels.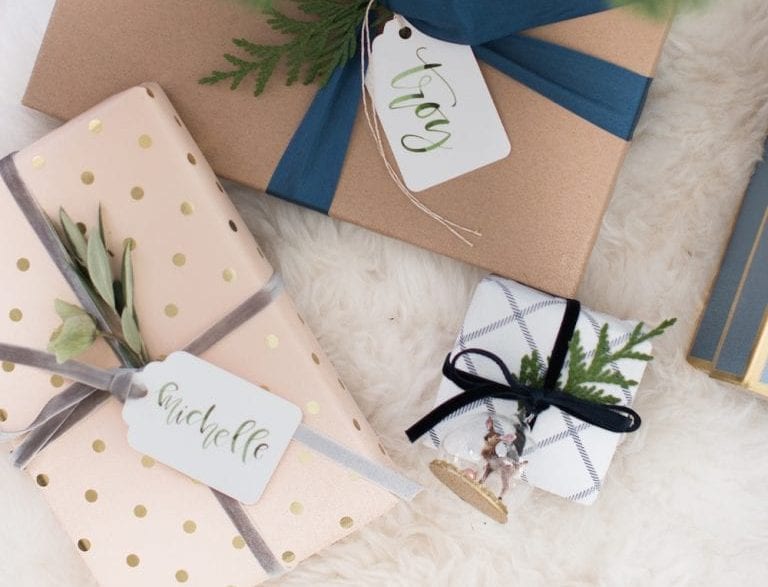 Image source: Monika Hibbs
Pink block printing teamed with a splash of greenery – gorgeous!

Image source: HonestlyWTF
Why not give a bunch of flowers with your present? Just a mini one though.

Image source: My Touch Design
Make your gift extra special by adding a personal message to the front.

Image source: Homey Oh My
For The Bright And Colourful Souls
These little lady's faces are so funky, and they look fabulous teamed with the bold ribbon and brown paper.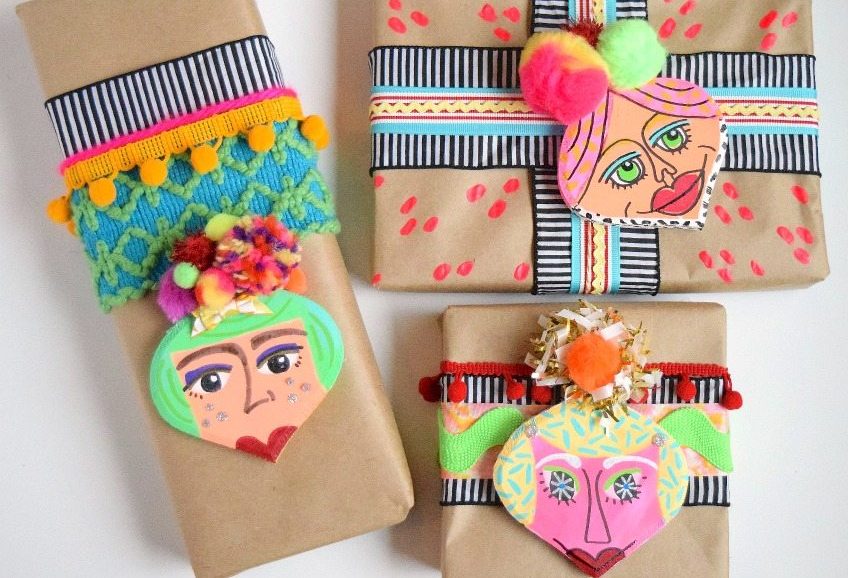 Image source: Jennifer Perkins
Pom poms and tassels – oh I love!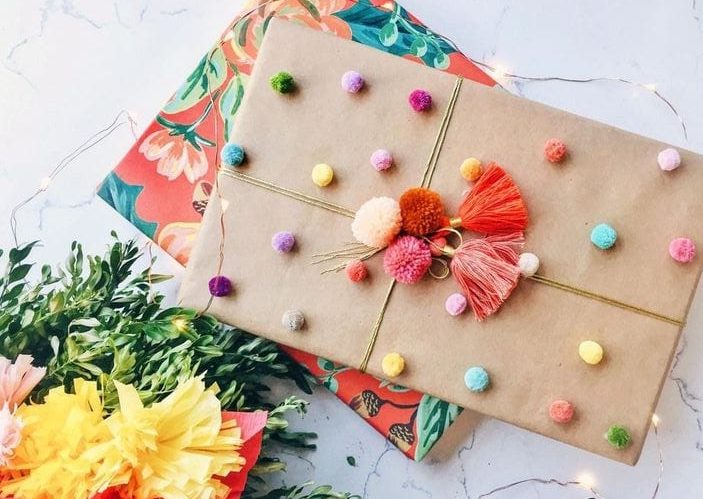 Image source: HonestlyWTF
You can't look at these handmade felt Christmas crackers and not smile!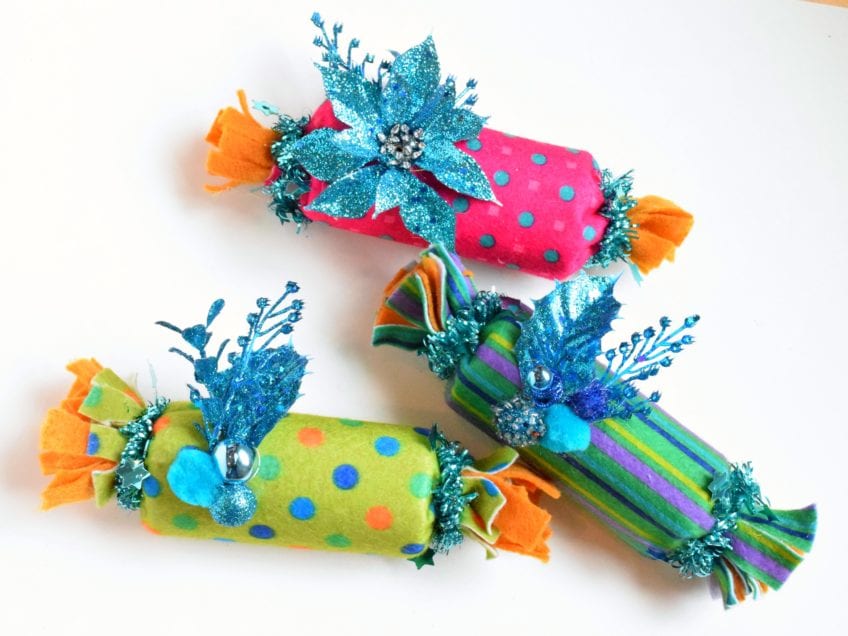 Image source: Jennifer Perkins
This simple white package with colourful baubles has a nice bright pop to it.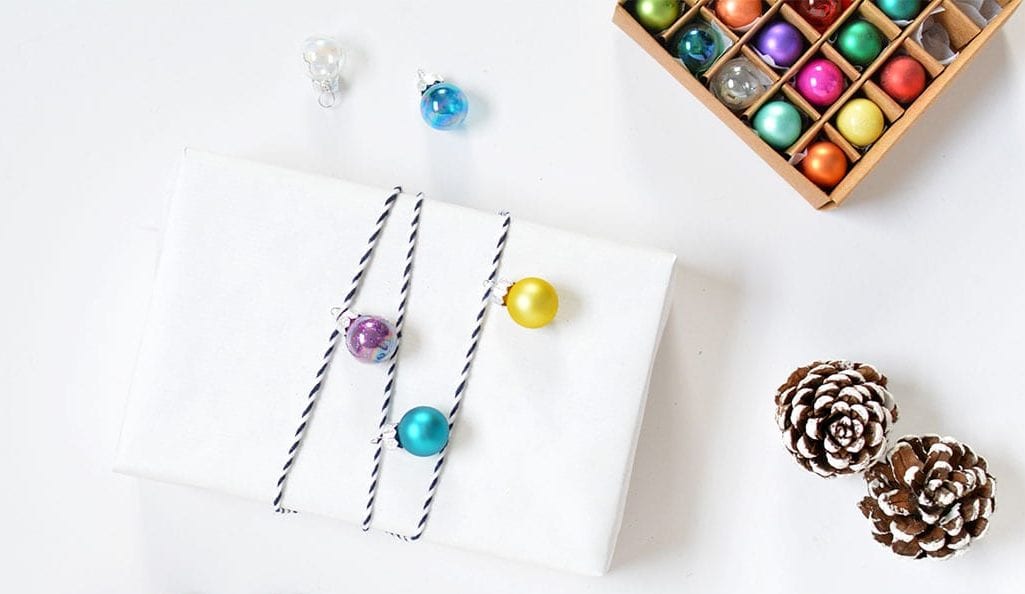 Image source: Burkatron
Sometimes a simple mis-match of bright colours and patterns is all you need to create that wow factor.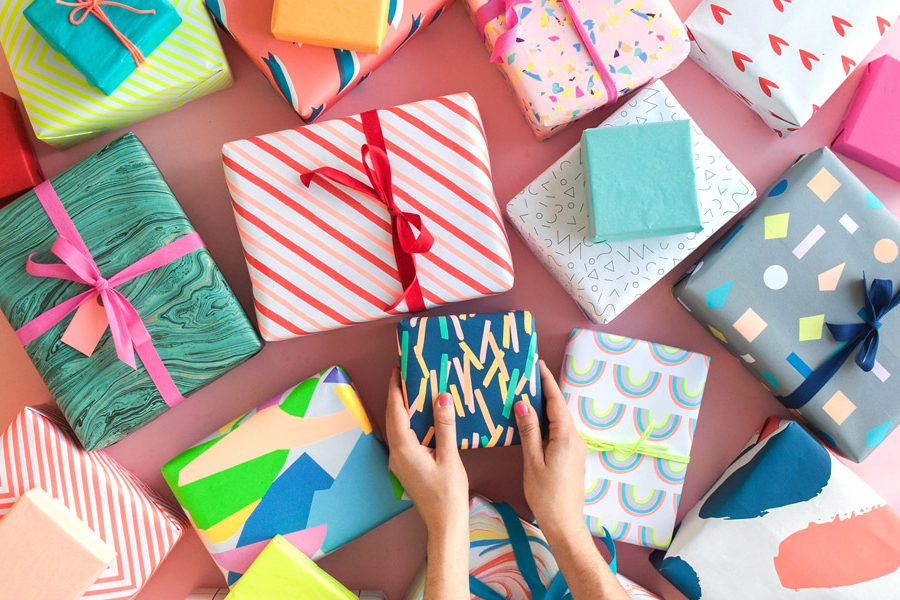 Image source: Oh Happy Days
Get creative with your Christmas Santa sacks by injecting a little colour and a few pom poms – so gorgeous!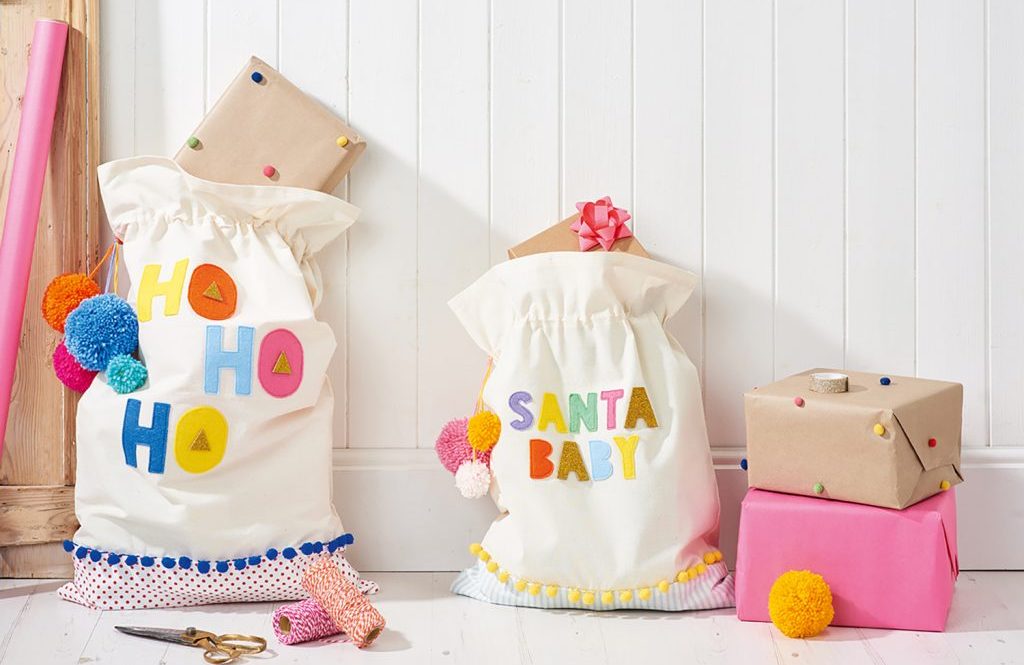 Image source: Mollie Makes
A little ribbon weaving can make a colourful and eye-catching pressie!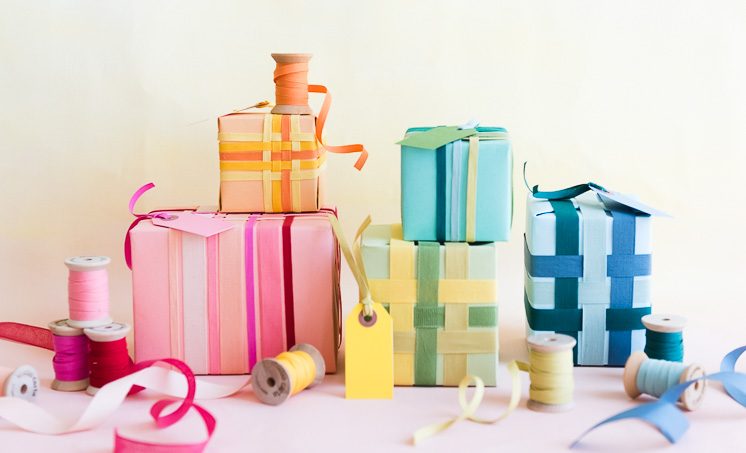 Image source: The House That Lars Built
This bright garland gift wrapping is proof that eye-catching presents don't need to be difficult.

Image source: Brit+Co
For The Free-Spirited
Keep your gift-wrapping eco-friendly by utilising pieces of fabric to wrap your gifts.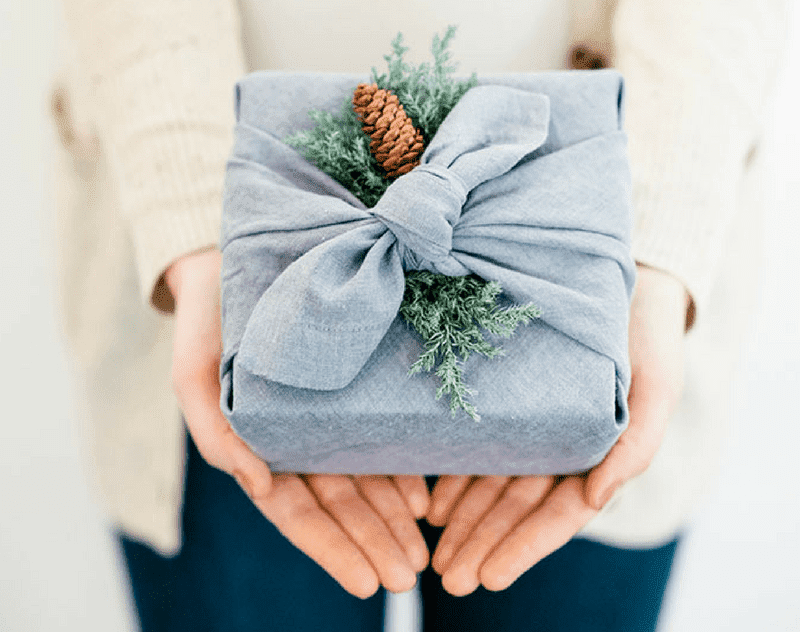 Image source: The Sharing Depot
Nothing says fun like polka-dot wrapping paper, handmade holy, and a big red bow!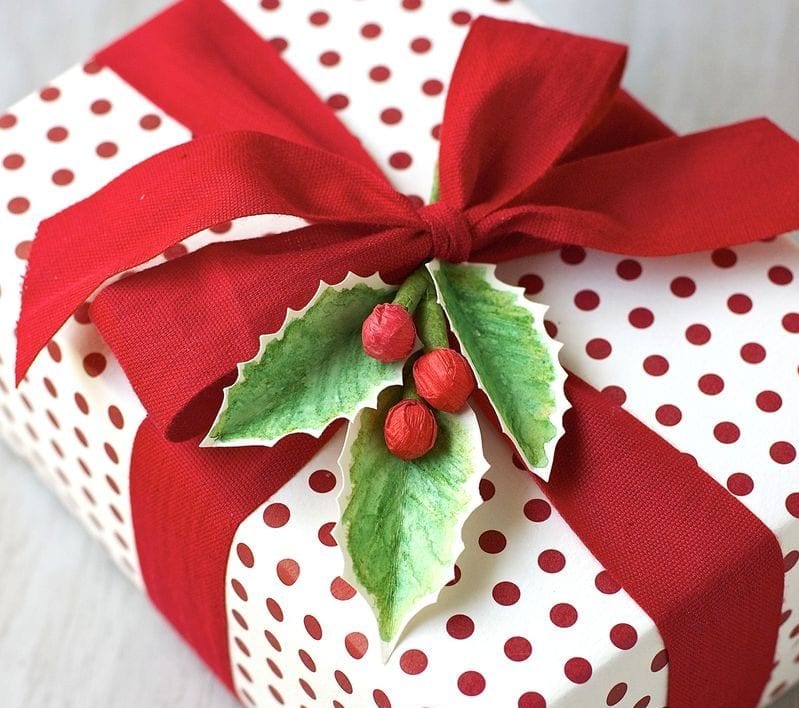 Image source: Urban Comfort
Team newspaper with rich metallics and handmade feather decorations for a present that will make the spirit fly!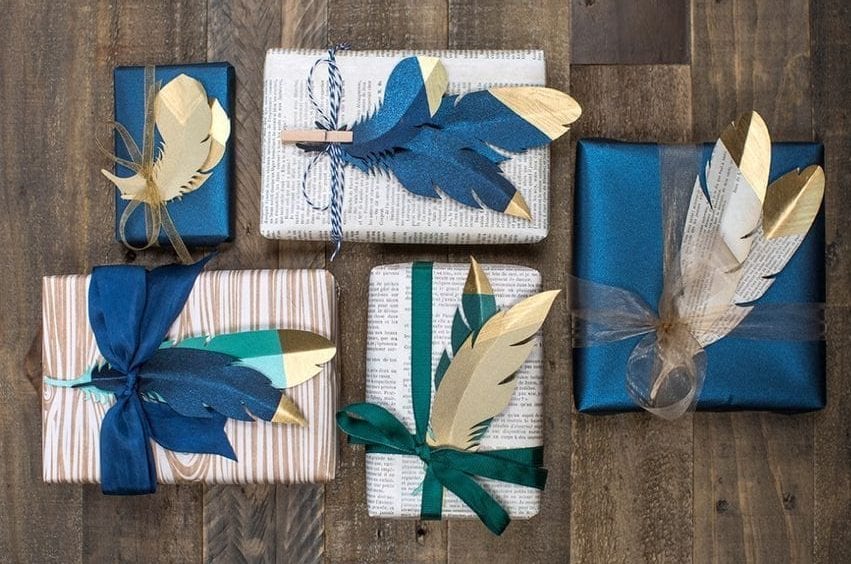 Image source: Lia Griffith
Diamond shaped yarn weaved into magic little webs make for a gorgeous keep-sake on your gift wrapping.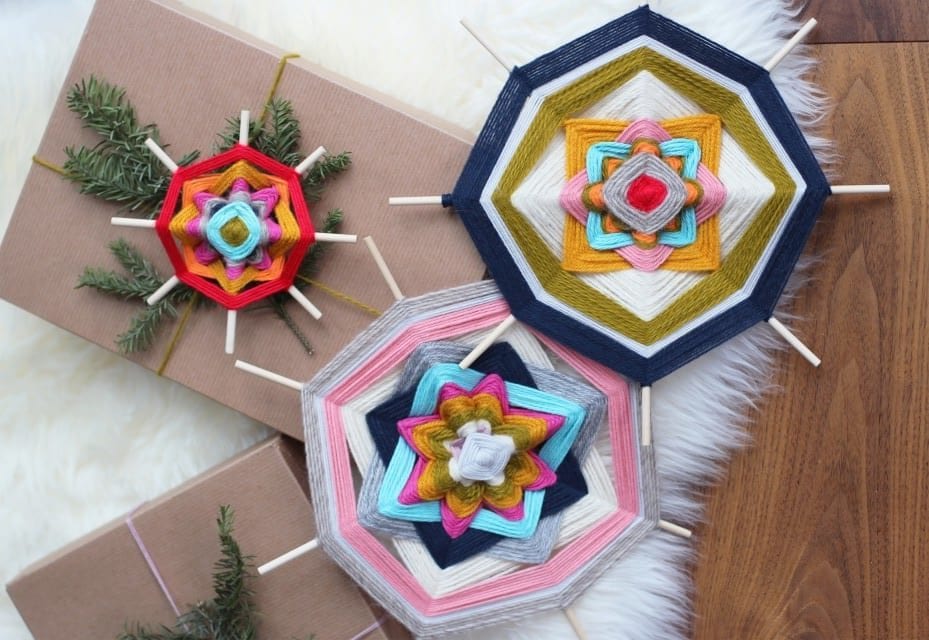 Image source: Honestly WTF
A gorgeous rustic blend of country ribbon, red string, black paper and a little white sketching detail. Simply beautiful!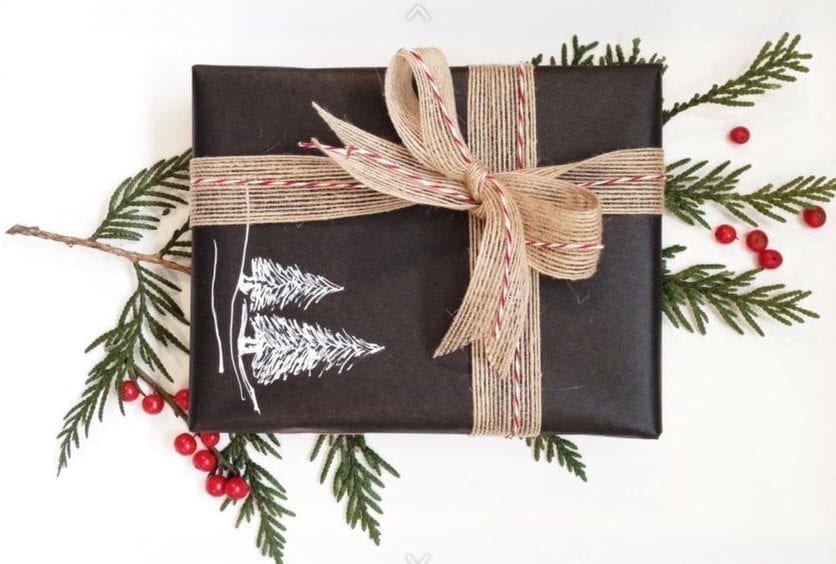 Image source: Nikkis Plate
Not only does this stack of up-cycled cookie tins make an unique and alternate Christmas tree, it would also serve as a super cute tiered gift box!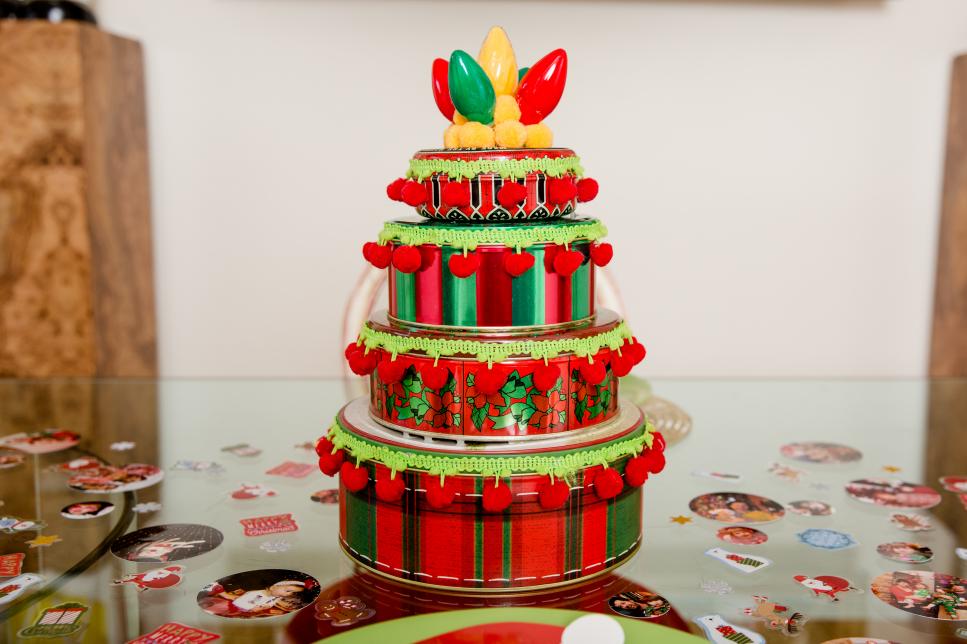 Image source: DIY Network
For the Foodies
The addition of little cookie cutters is just too cute!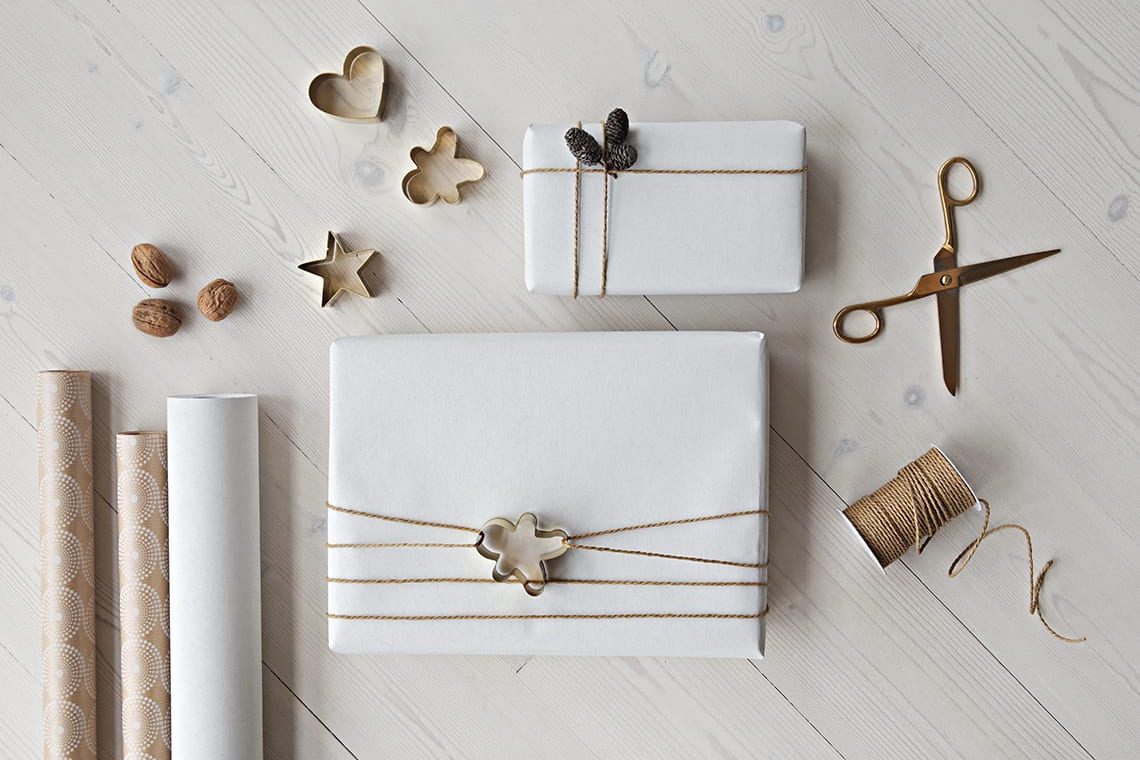 Image source: Stylizimo
These fruity fun gift wrapping ideas are so fun that your family and friends won't even want to open them!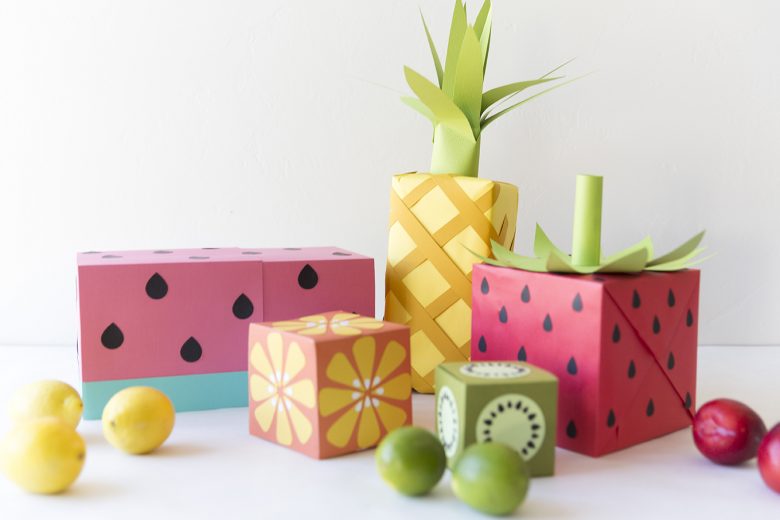 Image source: The House That Lars Built
A gift tag that you can eat! Oooh these gingerbread tags look like a delicious addition to a pretty pressie!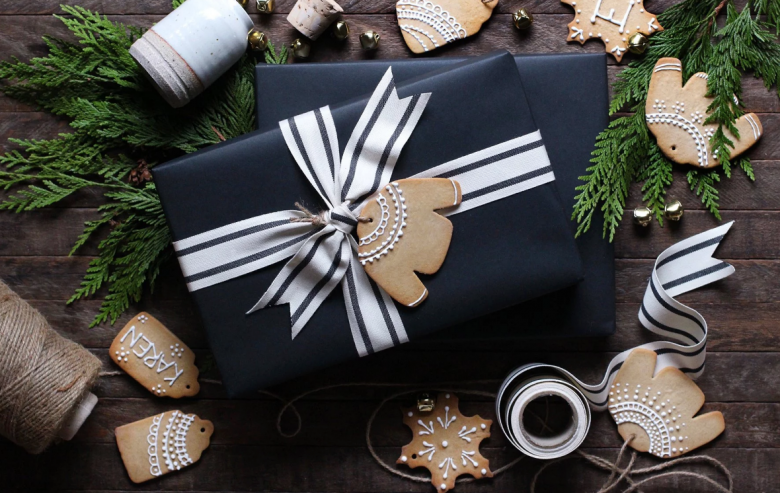 Image source: Honestly Yum
A touch of dried fruit and a cinnamon stick makes for a gorgeous (and beautifully scented!) gift.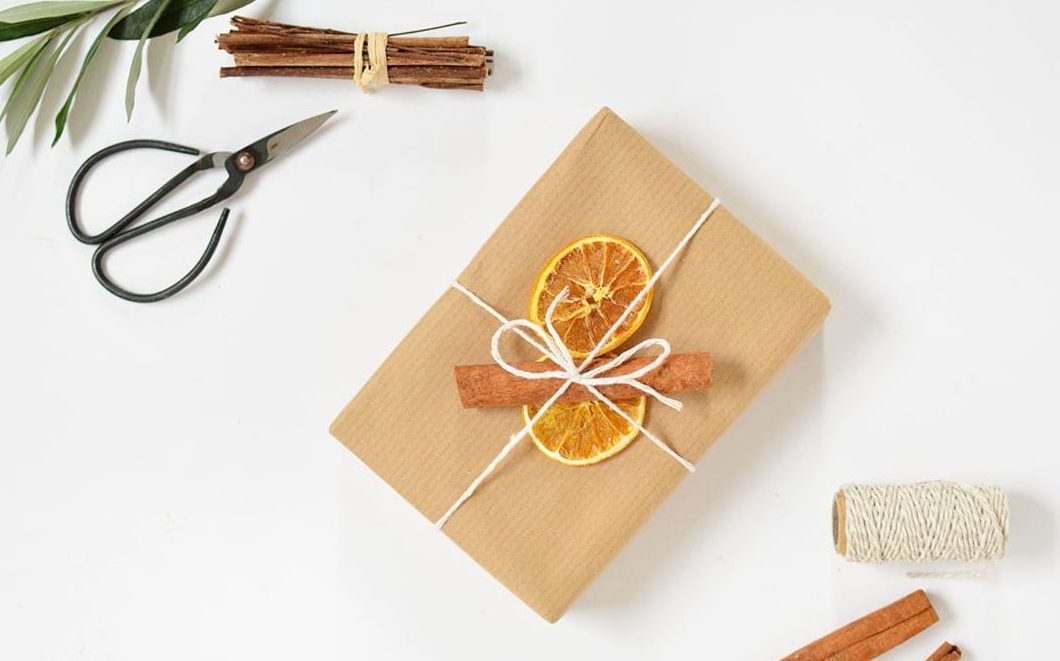 Image source: Burkatron
These eye-catching watermelon gift boxes look pretty easy to make! All you need is a few round stickers and a Niko.

Image source: Sarah Hearts
For The Playful Peeps
I know a few little kids (and big kids – LOL!) who would love this 3D car track gift wrapping idea!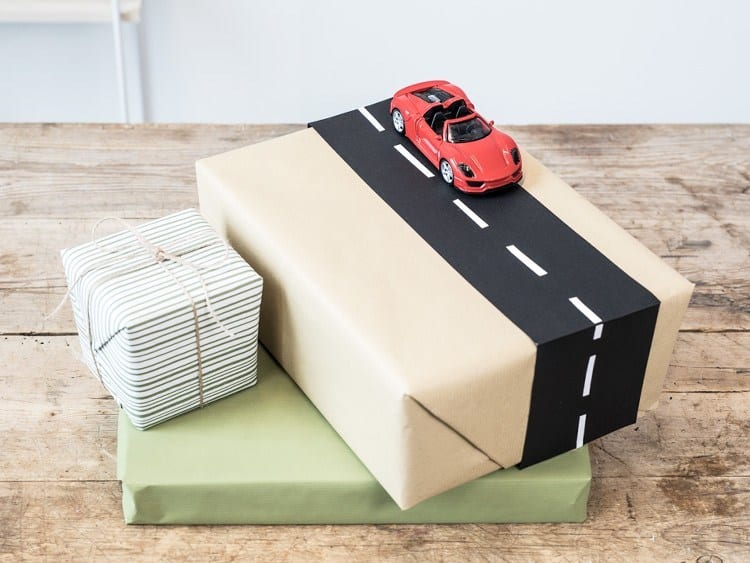 Image source: Sostrene Grene
A present that doubles as a colouring in page… genius!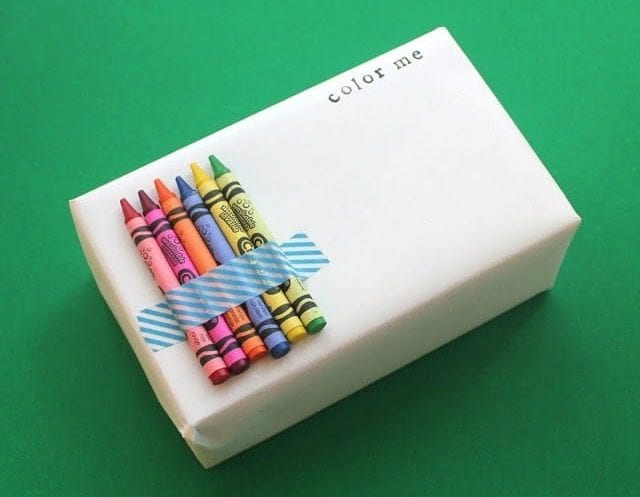 Image source: Lines Across
These parcels are so playful! Let the kids loose with a black marker and brown paper to see what they create.

Image source: Anthropologie
For The Animal Lovers
Kitten pillow boxes that are purrr-fect (sorry couldn't help myself!) for the kitty cat lovers among us.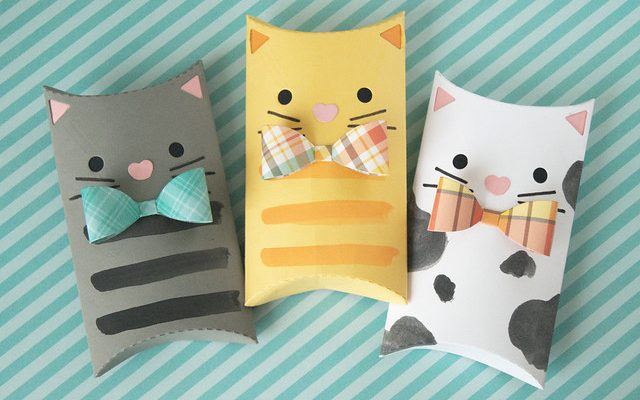 Image source: My Paper Journey
These sheep are adorable, and a perfect gift wrapping idea for the kids to help with.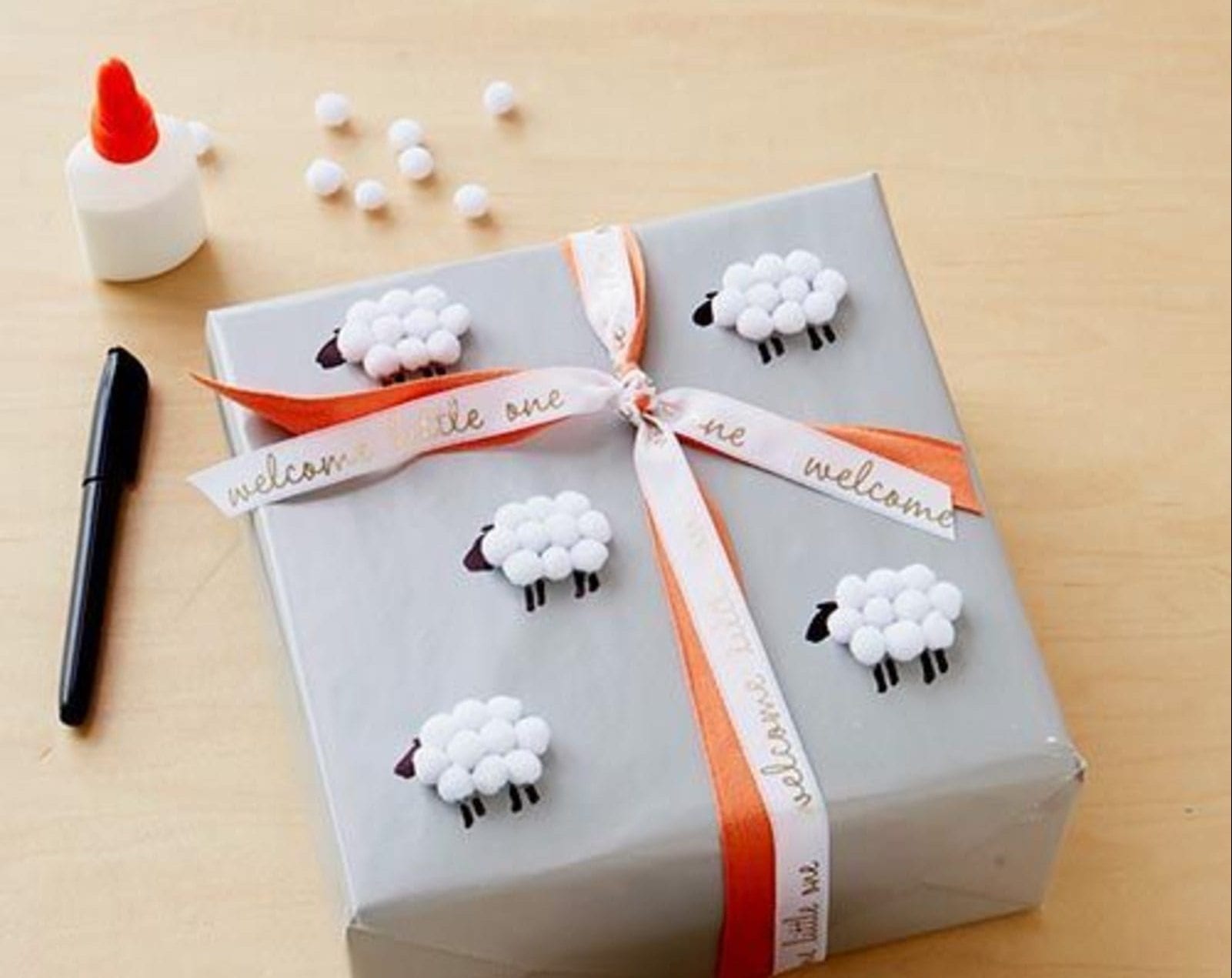 Image source: Think.Make.Share.
Make a roar with this lion inspired gift wrapping idea for the fierce little lions among us.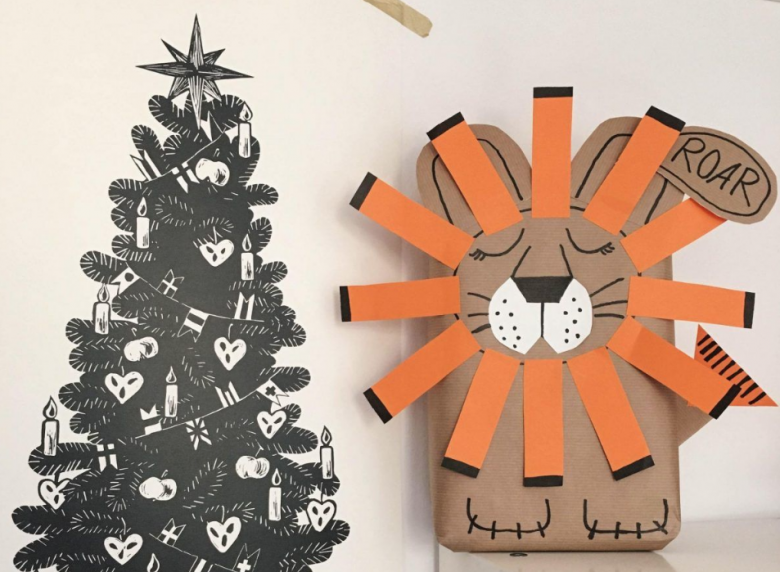 Image source: Pinspiration
This idea is hilarious! Who wouldn't want a gift attached to a giraffe?! LOL!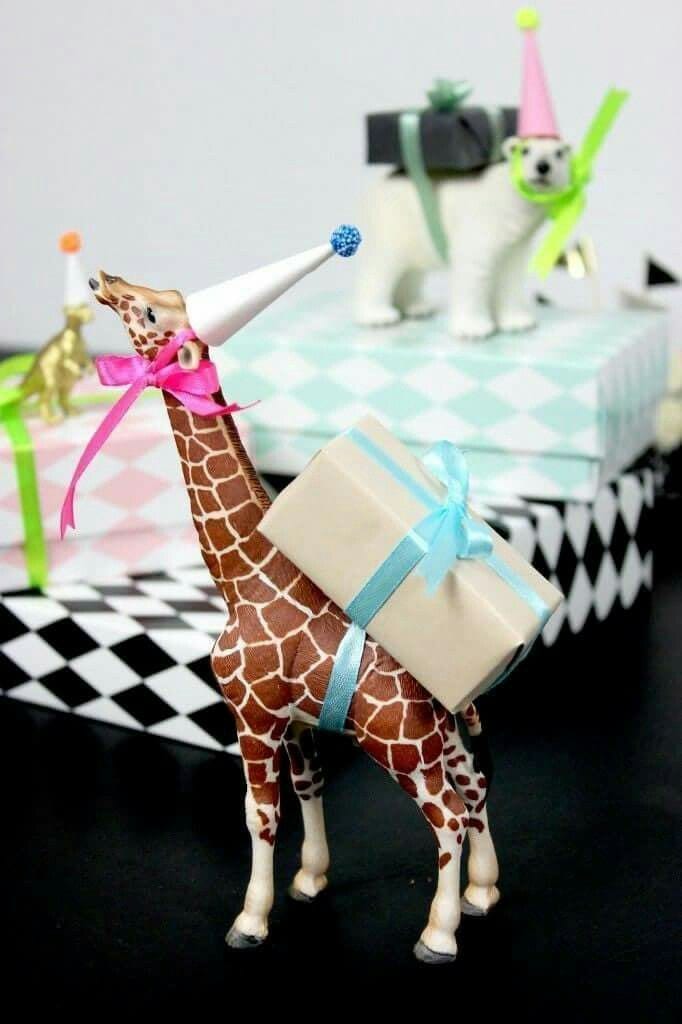 Image source: Hobby Blog
The use of balloons to create these elephants is so simple yet effective! Very cute indeed!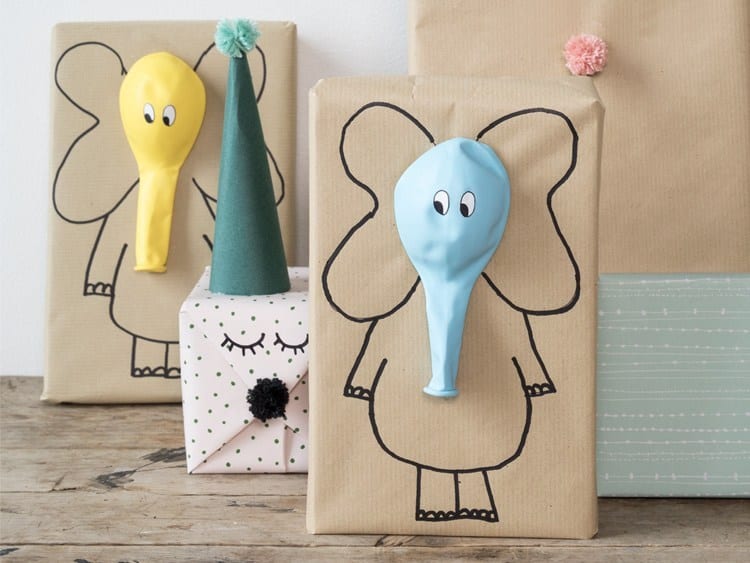 Image source: Sostrene Grene
Honestly what child wouldn't love to receive a present that looked like this?! So clever!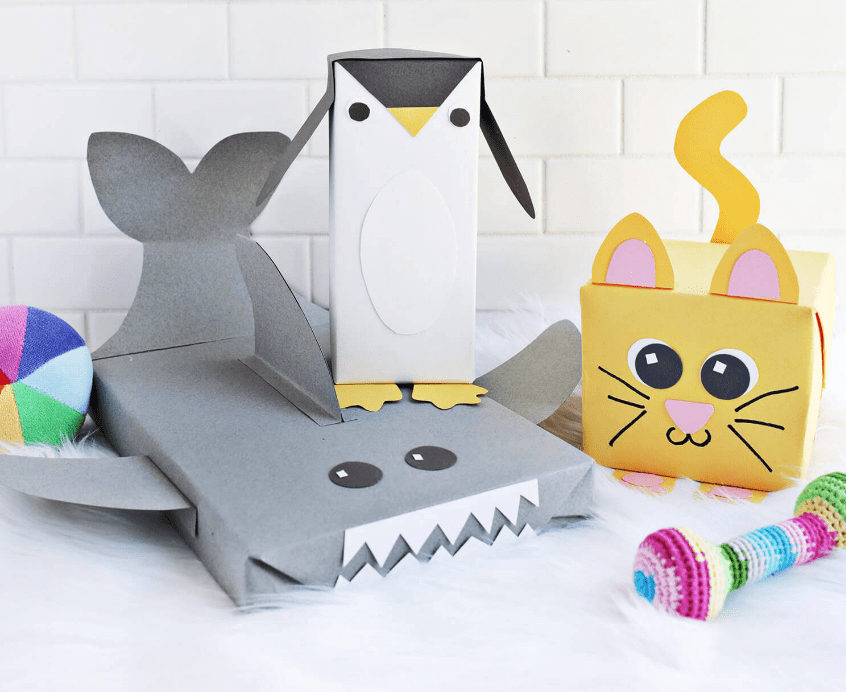 Image source: A Beautiful Mess
I absolutely love taking the time to add a little personality and love to my gift wrapping, and the good thing about most of these ideas is that they're perfect for doing with the kids. It's a really fun way to get the kids involved in the joy that is gift giving, and you'd be surprised how creative kids can be when given permission to explore the creative possibilities of wrapping pressies.
---
Looking For The Perfect Christmas Present? Then Let Us Help.
The Organised Housewife 2019 Christmas Gift Guide has something for everyone (I'm not even kidding!). Check out the huge range of unique gift ideas for teachers, teens, partners, friends, kiddies, your mother-in-law, even your dog!


---
Which gift wrapping idea are you going to try out?