Isn't it annoying when your Elf on the Shelf forgets to move during the night…? I used to get so upset seeing the kid's disappointed faces the next morning, as they wonder why he didn't report to Santa the night before. I'm sure I'm not the only one who has woken up and realised far too late that their Elf On The Shelf is still shelf bound from two nights ago. Here are some excuses that I have found work very well when you deal with little, sad faces who are worried that the Elf hasn't been back to the North Pole to tell Santa how good they were the day before when they cleaned their rooms and helped mum wash up the dishes before bedtime.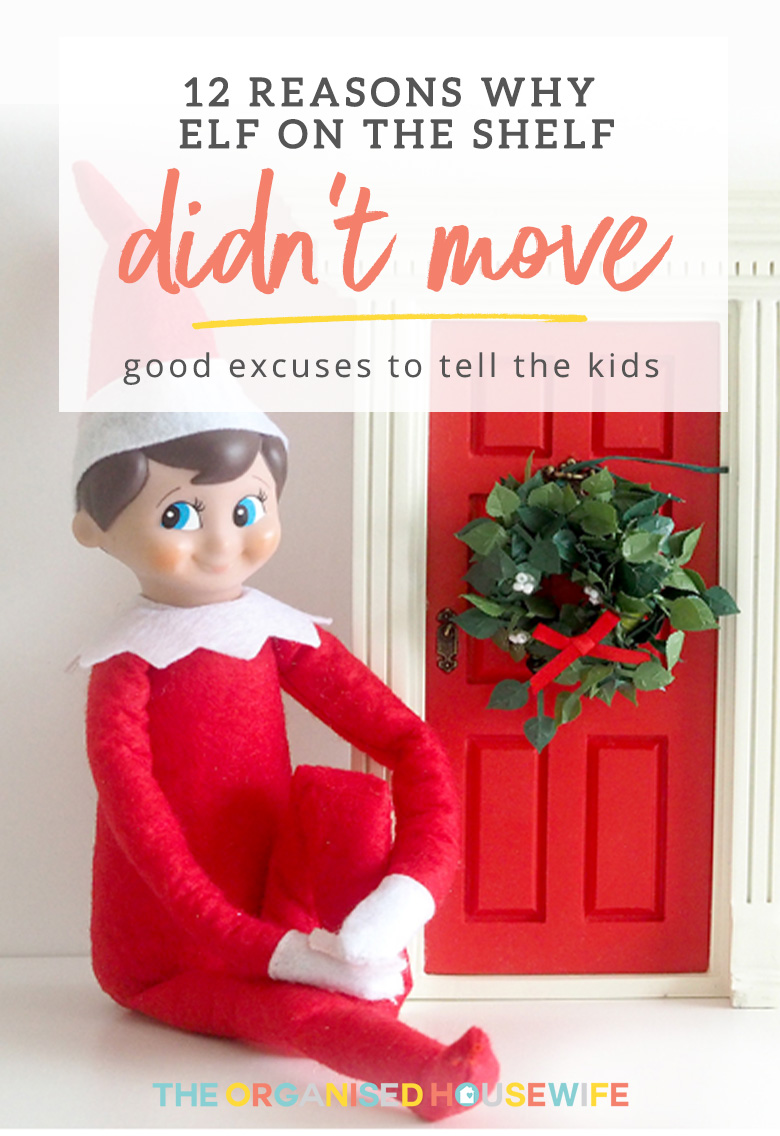 WHY ELF ON THE SHELF DIDN'T MOVE YET ANOTHER NIGHT – GOOD EXCUSES TO TELL THE KIDS
I found some of these ideas online:
The elf was sick last night and it looks like he might have a fever.  Grab a tea towel or face cloth to put on top of him.
The kids went to bed too late last night and he was too scared to move from his spot.
The elf ate a lot of cookies last night and maybe he was too full to move.
The glue was taken out of the garage yesterday. Maybe the elf has been playing with it and he's stuck. Grab some tongs and try to get him loose.
He has been working really hard for Santa and he must have fallen asleep.
Someone must have touched the elf yesterday.
He didn't want to tell Santa you have been naughty lately so he is giving you another chance to show him how good you can be.
The weather wasn't very good at the North Pole last night. Santa told the Elf that he could stay here because it was too unsafe to travel.
It's the ___ of December which is an Elf Holiday.
He wanted to have a sleepover with you, Santa will be cross with him tonight for not coming back.
He likes this spot because it has a nice view of the house.
The pets were moving around lots last night and he was scared he was going to get chased.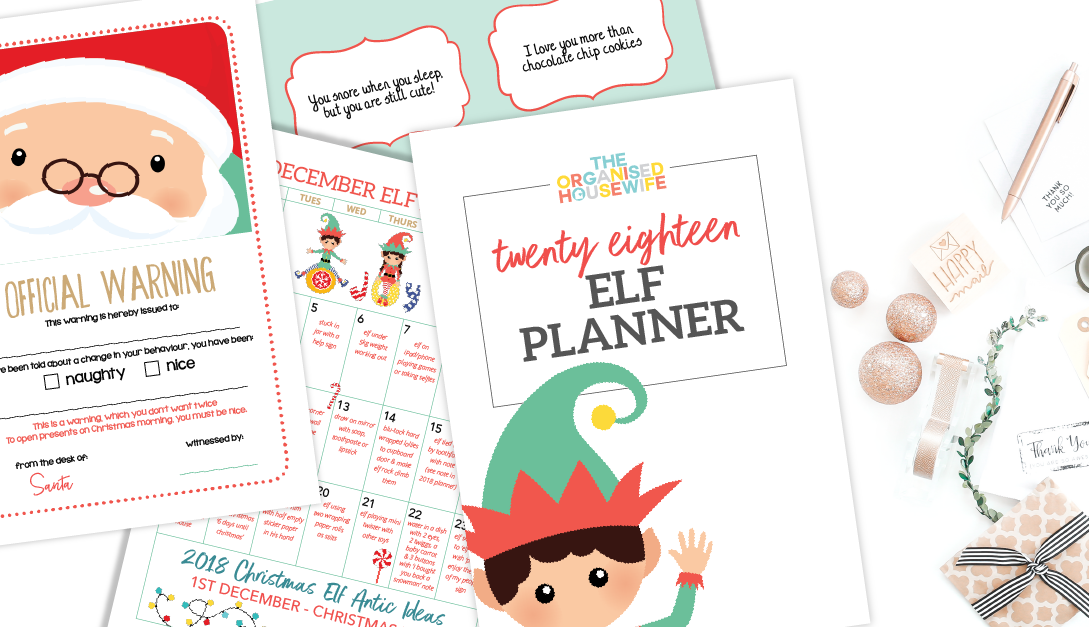 Are you ready for this year's Elf on the Shelf hide and seek tradition? Christmas is just around the corner and the Elf on the Shelf is planning his take-off from the North Pole in just a few days!!! Find inspiration, downloadable templates, antic ideas and so much more with the 2018 Elf Planner, created to help you with your very own Elf on the Shelf 'hide n seek' game!

WHAT'S THE BEST EXCUSE YOU HAVE USED WHEN YOU FORGOT TO MOVE YOUR ELF ON THE SHELF?
---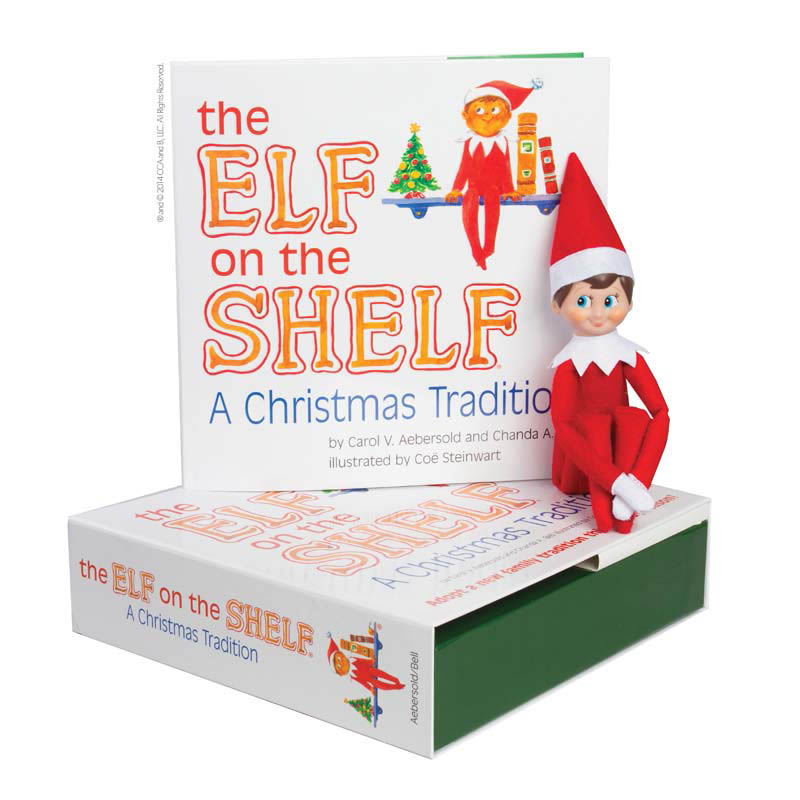 If you haven't purchased your Elf on the Shelf yet and want to join in on the fun with your children this Christmas, you can get your Elf online here!