Are you making some handmade gifts this Christmas? Make sure you have all supplies on hand for your gifts, use the 'handmade gifts' page out of the Christmas Planner to keep on track on what you need to do to complete the project and when you need to finish it by.
Here are some fun Handmade Christmas Gift Ideas.
BATH SALTS  –Give your family and friends the gift of relaxation this Christmas with some homemade Citrus Bath Salts.  Find my super simple recipe here.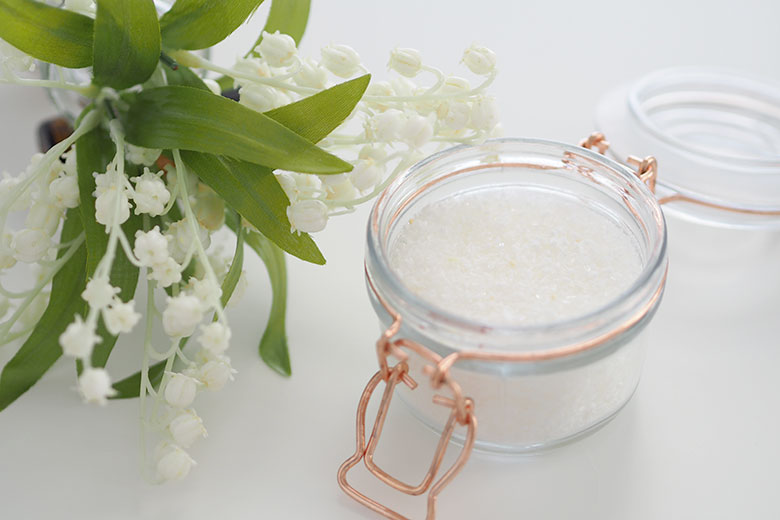 BLISS BALLS  –Fill up a jar of homemade bliss balls and tie a little bow around it. Find my Bliss Balls recipe here.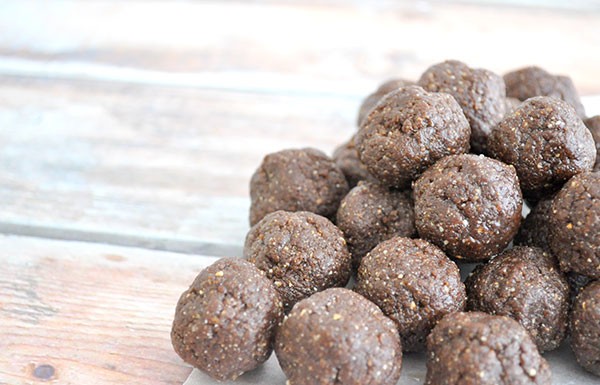 HANDMADE MARBLE DIPPED MUGS  –Simply dip the mug in a combination of water and nail polish and leave it to dry! Image found via thesweetestoccasion
DIY HANDPRINT KEYCHAIN – Perfect sentimental gift for any loved one. Image found via greyhouseharbor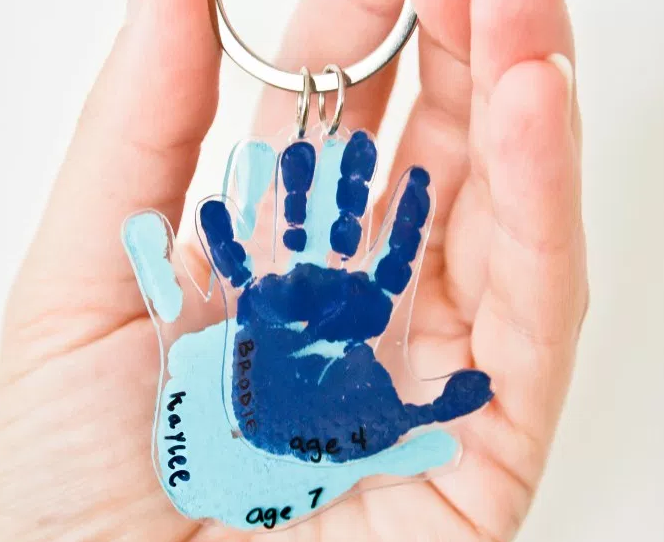 GRANDMA'S FAVOURITE PEOPLE PRINT –This is a beautiful gift to give to any Grandmother for a Christmas gift. Something pretty for the wall and also a great reminder of birth dates for them. Available here in my shop.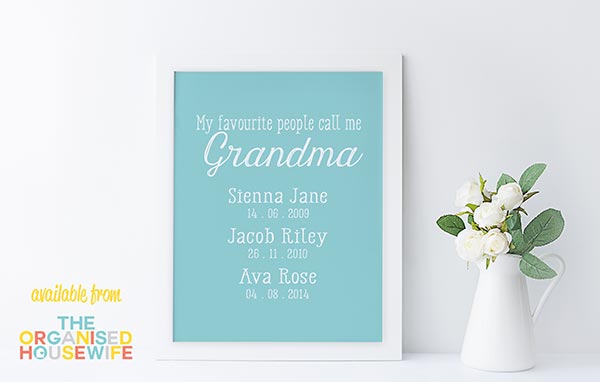 HOME PRINTS –  These inspirational prints can be used anywhere in the home, as kids bedroom wall art or motivation for the office.  Many different colour choices available here in my shop.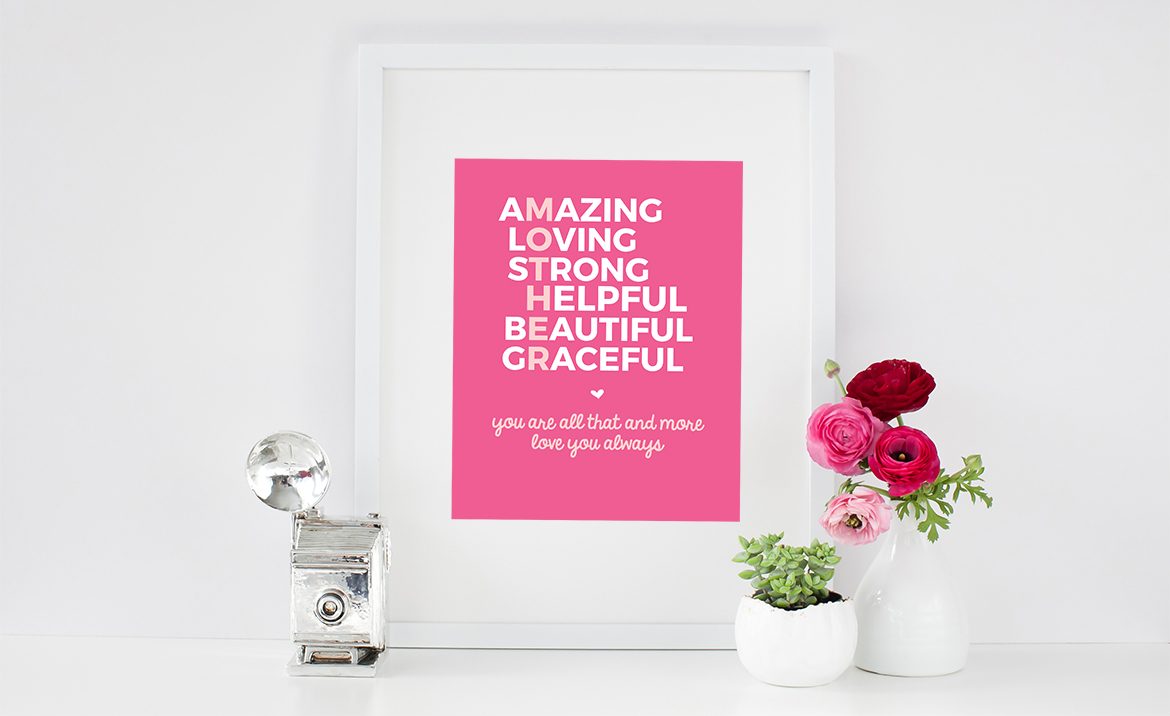 REINDEER BEER – What a fabulous way to dress up a 6 pack. Image found via Life of a Modern Mum.
CHRISTMAS COOKIES IN A JAR –Christmas Cookie Mix in a Jar is a fabulous homemade gift idea.  Look no further for a creative handmade gift idea for your friends, kids teachers, family, neighbours, work colleagues. The gift of a DIY kit, so they can make their own batch of  Christmas cookies (or biscuits). Find Recipe and labels here.
TERRARIUM KIT – A lovely way of gifting some seeds with a special message where the recipient can simple add some soil and water as they watch their little gift grow. Image found via Wit and Whistle.
KITCHEN PLANTER BOX – This easy to build planter box is a beautiful gift that would sit proudly on your loved ones kitchen window sill or countertop. Image found via DIY Network.
CHRISTMAS TREAT BAGS – These Christmas bag topper are a fun way to give chocolate, lollies or treats to friends. Find these printables in my shop here.
NATURAL SOAP – Handmade soap is a beautiful way of gifting something luxurious to your loved ones with their favourite scents. Image found via Garden Therapy.
HOMEMADE PLAYDOUGH –  An easy homemade playdough recipe. Your kids will really enjoy making their own fun creations at home. Find my recipe here.
SLIPPER STUFFER  – This easy gift includes favourite knick knacks, tied together with a bow to make it feel like a special present. Image found via prettyprovidence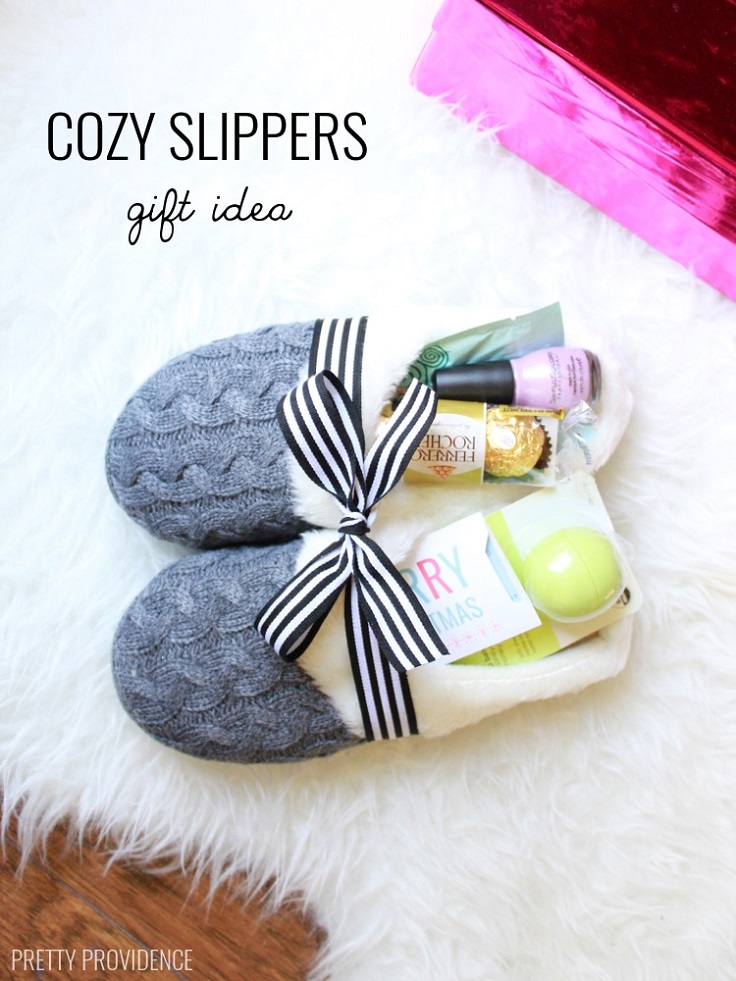 SALTED CARAMEL SAUCE – This Salted Caramel Sauce is super easy, can be made within minutes and ooh so good. Pour over ice-cream or pudding for a sweet dessert. Find the recipe here. 
6 PACK GIFT BOX – Decorate any 6 pack drink carriers with a few extra treats to make it that little bit more special. Image found via flairflickers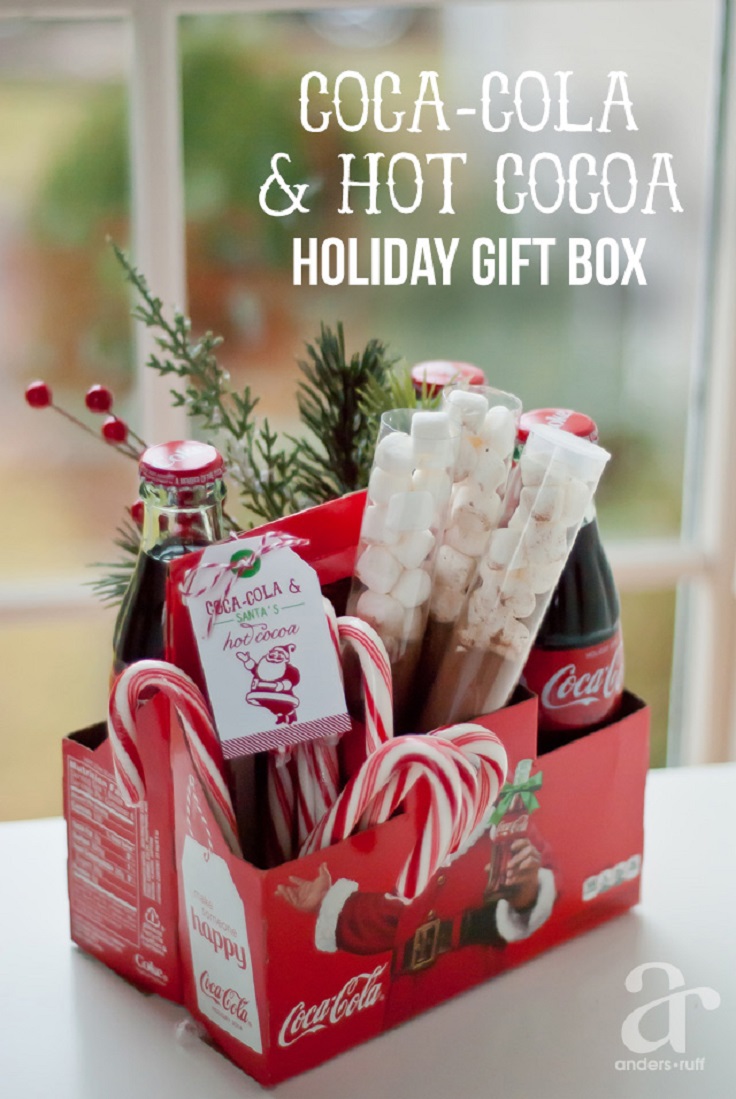 GRANDKIDS PHOTO DISPLAY  – A unique frame that every Grandparent would display proudly in their home. Image found via wherethesmileshavebeen.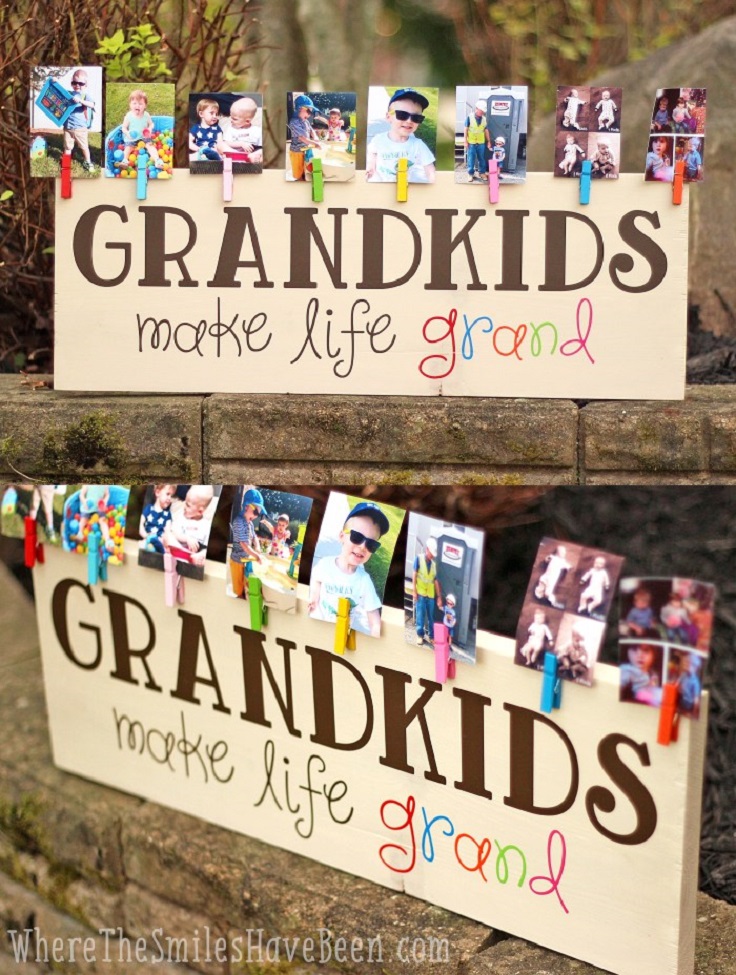 CHRISTMAS PANCAKE PACK  – A lovely gift for those who enjoy a bit of baking or would enjoy a delicious breakfast treat. Image found via flairflickers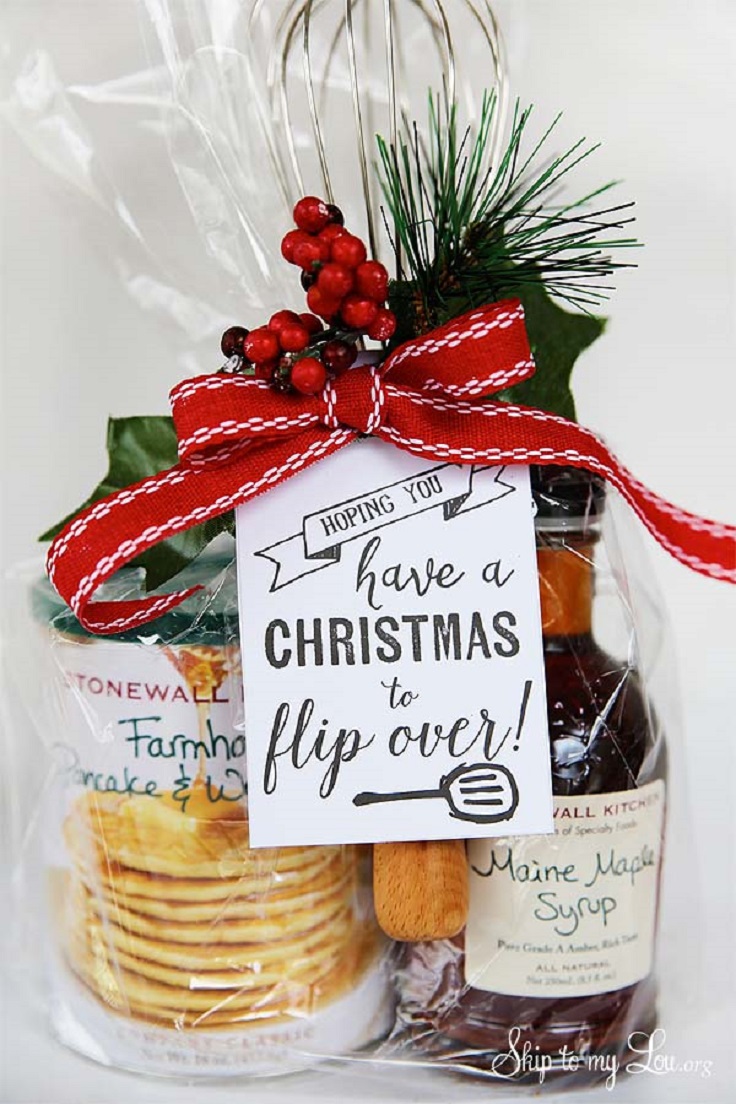 A LITTLE SOMETHING TO BRIGHTEN YOUR DAY – Fill a mason jar with a few cute treats and trinkets to brighten someones da. Image found via fun-squared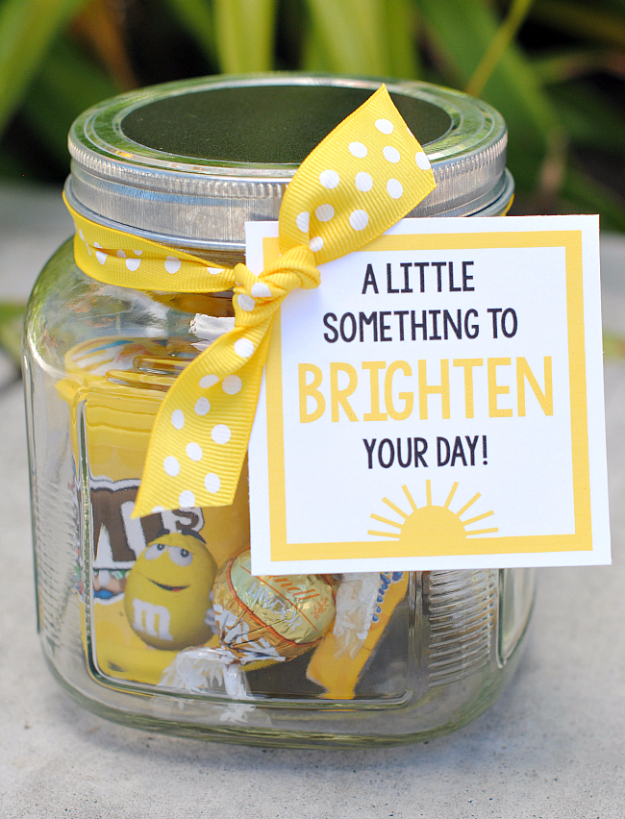 WHAT'S YOUR MOST MEMORABLE HANDMADE GIFT?