A friend of mine recently told me about a recipe, Cherry Ripe Balls.   She knows me ooh to well, Cherry Ripes are my most favourite chocolate bar and funnily enough after my surgery it's one of the only chocolate bars I can stomach, many of the others are too sweet for me now.
I have seen this recipe roaming the webisphere over the past few weeks, I am unsure of where the original recipe originated, but ooh boy they are delicious.  We made them for guests that visited recently, and Miss 10 made them at school during a share session, the kids loved them!!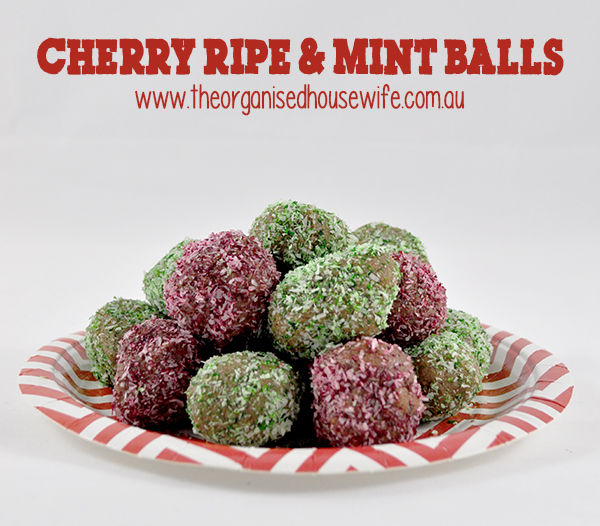 Chevron Party Supplies can be found at Ravissant
Cherry Ripe Balls
Serves: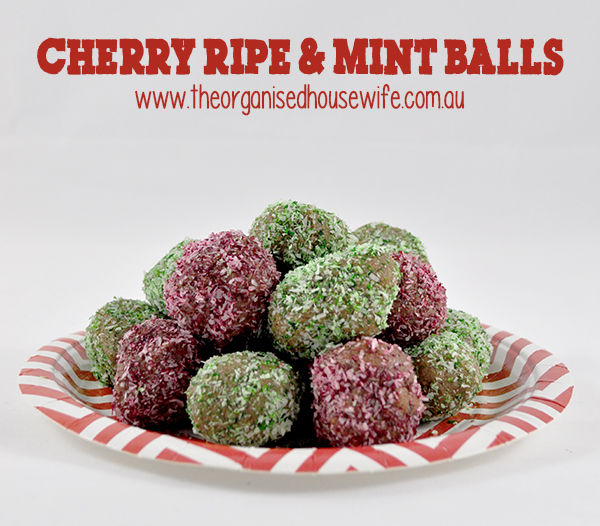 Ingredients
6 cherry ripe bars
1 packet of Nice biscuits
2 tablespoons of cocoa
1 can sweetened condensed milk
Desiccated coconut, for rolling
¼ teaspoon pink food colouring
Instructions
Place the cherry ripe bars, biscuits and cocoa in a food processor, blend
Add the can of condensed milk, mix to combine
Roll into bite sized balls
In a small bowl add coconut and food colouring, stir to coat coconut
Roll balls into coconut
Store in fridge
By Kat – The Organised Housewife
7 THINGS I DO EACH DAY TO KEEP THE HOME CLEAN AND ORGANISED
Subscribe to my weekly newsletter to receive blog updates in our inbox + this FREE eBook sharing some of my top tips that you can adapt in your own home.