Easy, effective and chemical-free ways to clean a mirror, removing all fingerprints and toothpaste marks to leave a sparkling and streak-free surface.
It can be very frustrating when you're trying to get ready in the morning, but the mirror is covered with streaks, fingerprints and toothpaste! However, you don't need to use chemical cleaners to get a clean and flawless finish. Read on for my top tips on how to clean a mirror.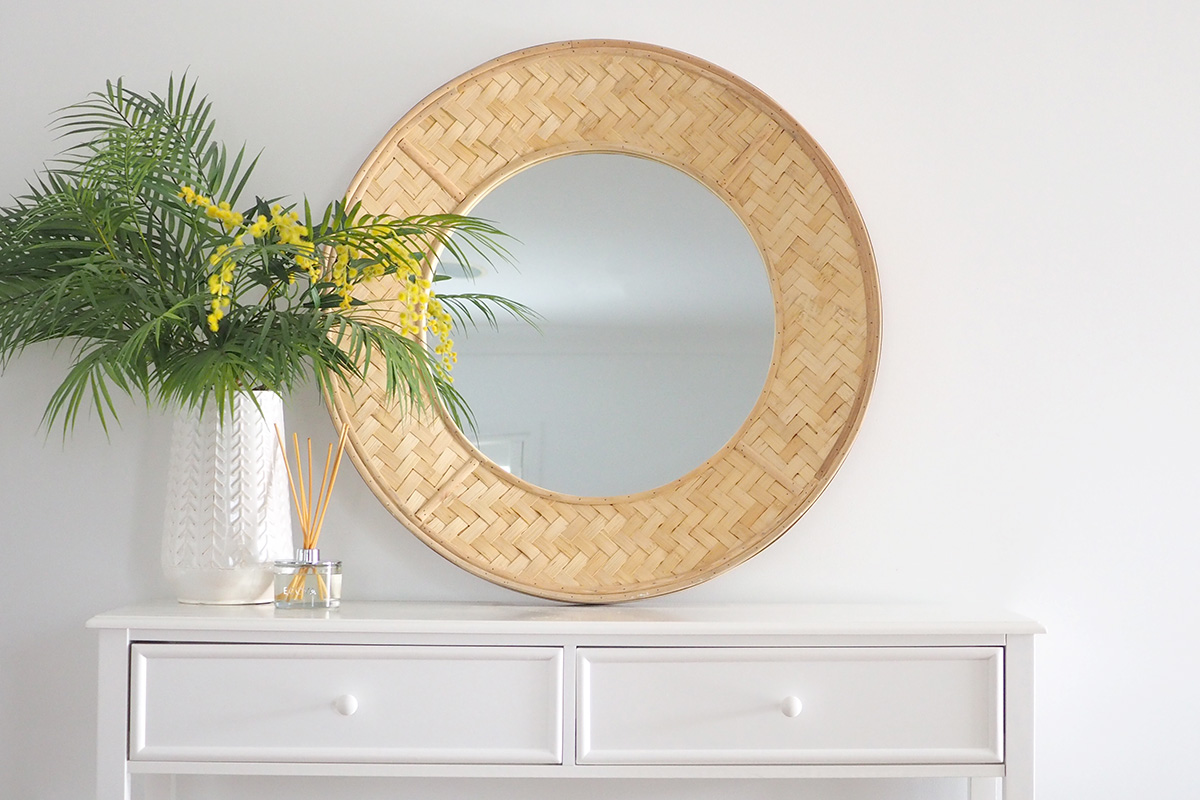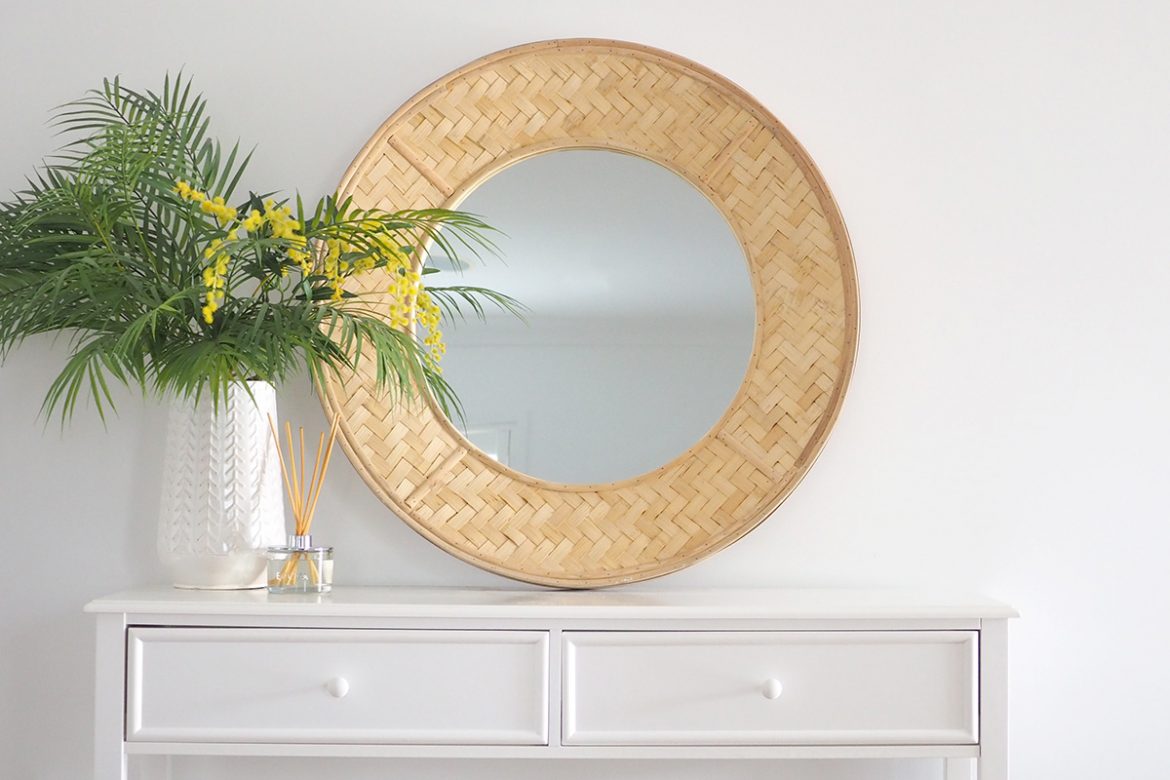 There are a few different approaches I take to get wonderfully clean and streak-free mirrors, and all of them are super simple!
1. Homemade Mirror Cleaner
Use equal parts of the following:
Pour each into a spray bottle.
Use a dry cleaning cloth to wipe over the mirror and pick up any dust from the surface. 
Lightly spray the homemade cleaner all over the mirror.
Fold your cloth in quarters, wipe the mirror from top to bottom in a zig zag motion.
Fold your cloth over to use a clean/dry quarter, and wipe again to buff.
Stand back and check that you have picked up all dirt and dust.
NOTE: If you have stubborn streaks use pure white vinegar to remove the build up on the glass, then follow the steps above. Remember to spray and wipe quickly (don't spray and walk away) to avoid dirtying the mirror further with water stains.
If your mirror is constantly fogging up after a shower, there is a simple solution! Use a cheap foaming shaving cream to cover your mirror, leave it for 30 seconds and buff it into the mirror with a dry cleaning cloth until it is clean. Repeat weekly.
2. Natural Store-Bought Glass Cleaner
If my mirrors are really dirty, this plant-based glass cleaner helps cut through the extra grime with minimal elbow grease. The peppermint oil in this cleaner also smells great and acts as a natural insect deterrent too.
3. MIRROR-CLEANING TOOLS
A really quick and easy way to keep your mirrors clean is to regularly use these glass and window eco cloths. Simply add water and the microfibres will do the rest to clean and buff your mirrors, leaving you with lovely streak-free and shiny surfaces.
Another great option for larger mirrors (and shower screens too!) is to use this window squeegee. I especially like to use this on the bathroom mirrors after a steamy shower – they come up a treat!