Hello! This month's OH List is a little delayed as I have been offline the past few weeks recovering from some surgery which I will explain more about soon. It was hard to be offline for so long, the first 2 I really struggled, I felt fidgety like I needed to do something rather than resting and watching TV, but by the 3rd week I was enjoying it and could have quite happily taken a 4th week LOL. Whilst I have had the last 3 weeks offline, I also took it easy around the house, and left washing, cleaning, tidying to the rest of the family. Let's just say, I have some very good before shots of messy linen cupboards, unruly kitchen drawers and filthy stove top to share!
Meanwhile, I was able to do some online shopping, read magazines and check out some great websites. So in this months OH! (Organised Housewife!) List I'm sharing some of my favourite things I've found online.
doTERRA SALON ESSENTIALS SHAMPOO & CONDITIONER
I purchased the doTERRA Shampoo and Conditioner a month ago as I want to look after my hair the best way I can to prevent it falling out like it did after a previous surgery I had.
OMG…. I have to tell you I absolutely love it. Time will tell if my hair will fall out, but I'm loving it as I usually have to wash my hair every second day without fail as it's just too oily. And because it's so oily, I can only wear it out the same day it's washed. But using this Shampoo and Conditioner I have managed to get through 4 days without washing it (although I prefer 3 days) and I have been wearing it out Day 1, 2 and 3!! Blown away.
doTERRA Shampoo and Conditioner pack combines Lavender, Marjoram, Cedarwood, Rosemary & Eucalyptus essential oils to give you hair what it needs! It will give your hair a smooth, healthy look it deserves? Want to reduce style damage whilst cleansing your hair and scalp? Have you used it? Do you love it too?!!
You can purchase this pack via my doTERRA shop at full retail price or get 25% off by creating a wholesale account. There's no minimum spend and there's never any obligation to make another purchase if you don't want to. You do NOT need to place an order every month or on-sell to friends or family, you simply get to save 25%.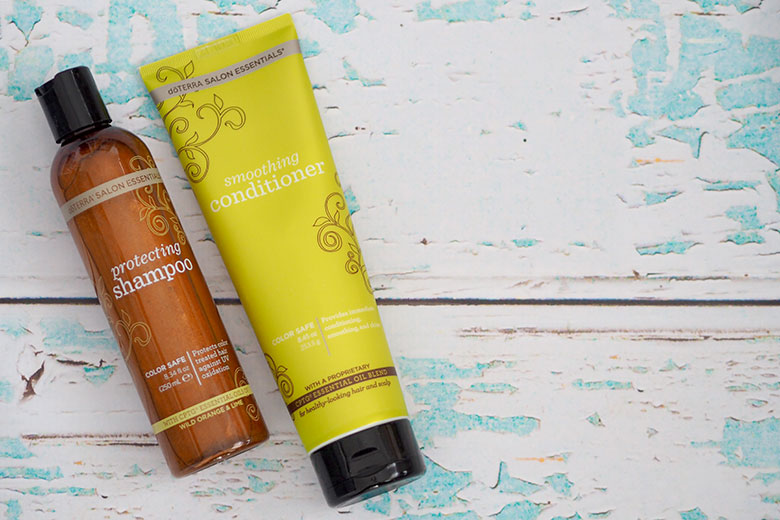 ---
ABC READING EGGS – 5 WEEK FREE TRIAL!
Great offer for all The Organised Housewife community! ABC Reading Eggs is the multi-award winning online reading program for kids aged 3 to 13. The program is designed by experts to deliver fast and proven results to prepare your child for school in the best way possible.
Aussie media personality Jules Sebastian (wife to the uber talented Guy Sebastian) has recently partnered with ABC Reading Eggs to inspire other parents out there to encourage their children to develop a love of reading. While she is most known for her online series Tea with Jules, styling and blogging, she is also a mother of two sons aged three and five, Archer and Hudson. She knows how important education is and said that her worries about whether her son Hudson was ready for big school vanished when she saw how much his communication skills grew through the use of the Reading Eggs program. Check out the video below:
Get your child reading in just weeks with ABC Reading Eggs, the multi-award winning online reading program for kids! Designed by literacy experts, the program uses scientific research to make learning to read easy and fun! For a limited time only!
Claim an exclusive 5 week FREE trial here.
Offer only available to new customers in Australia and New Zealand. Ends 27 August 2017.
---
KEEP YOUR 'BRING A DISH' WARM
I have a new found love for this dish carrier from Jack + Jules. It allows you to keep your dish warm (or cold) and stops it from spilling while you travel. I had an incident a few years ago with potato bake falling into my car's air-conditioning vents (oops) and it was sooo hard to clean. These carriers are a life-saver! Available in a range of colours and sizes here.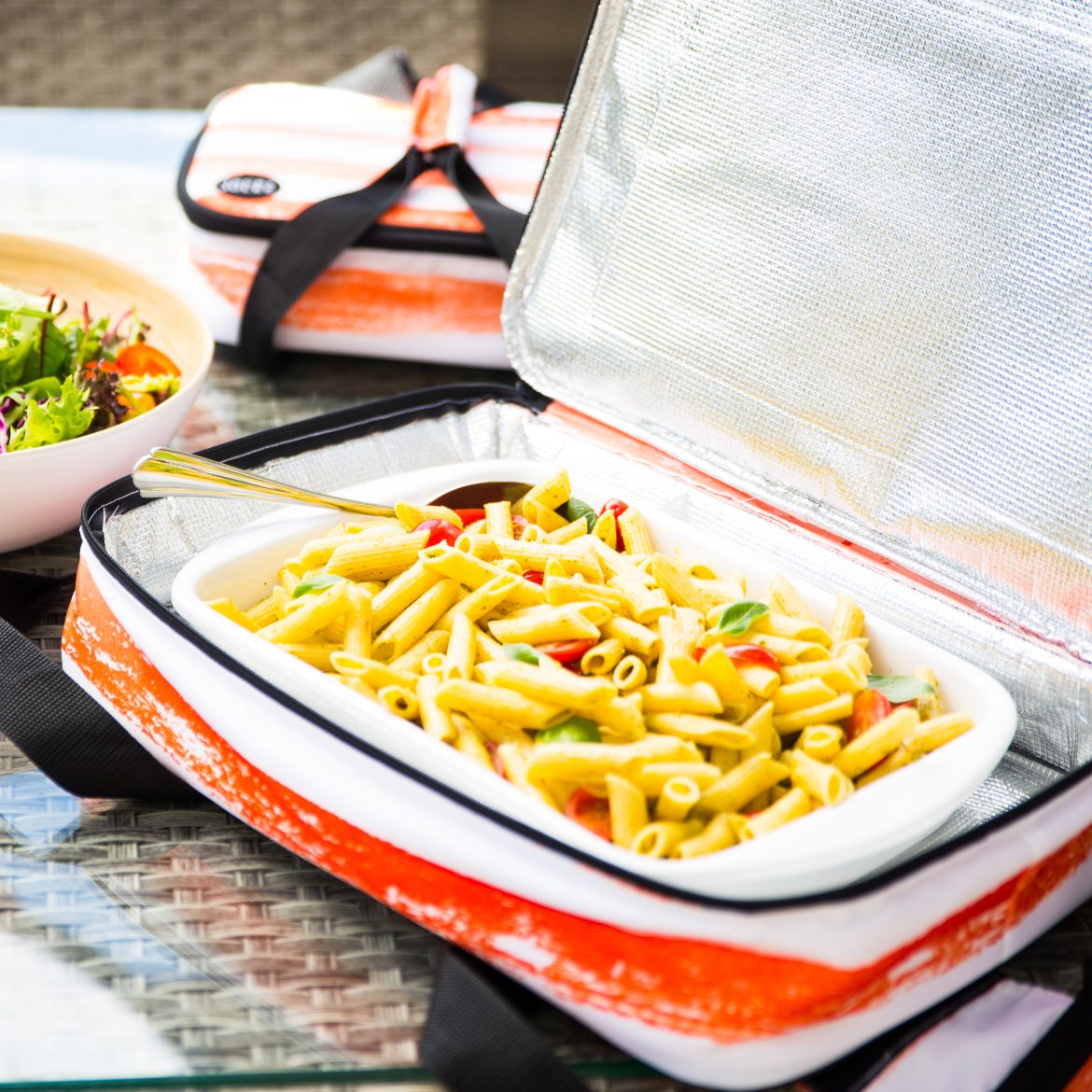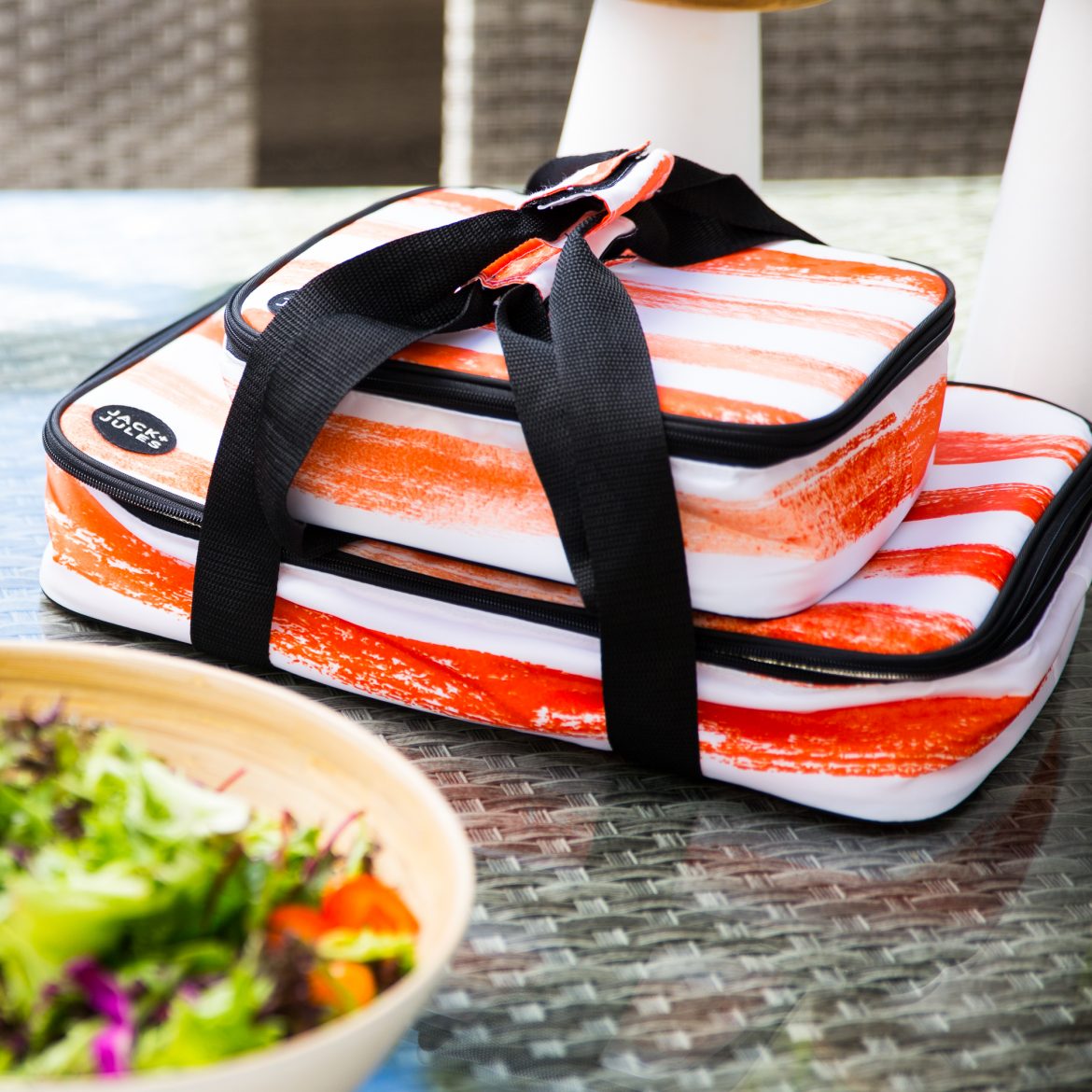 ---
JOIN ME AT A MUM'S LUNCH IN BRISBANE!
Treat yourself to some time off for the good of the family.
If you are in need of a little time off from the kids, a glass of bubbles, some delicious food, a laugh and a few new strategies to make parenting life easier then this is for you. Join us on Saturday the 26th of August starting at 11am – 2.30pm for our first ever Mum's Lunch in Brisbane. Purchase tickets here.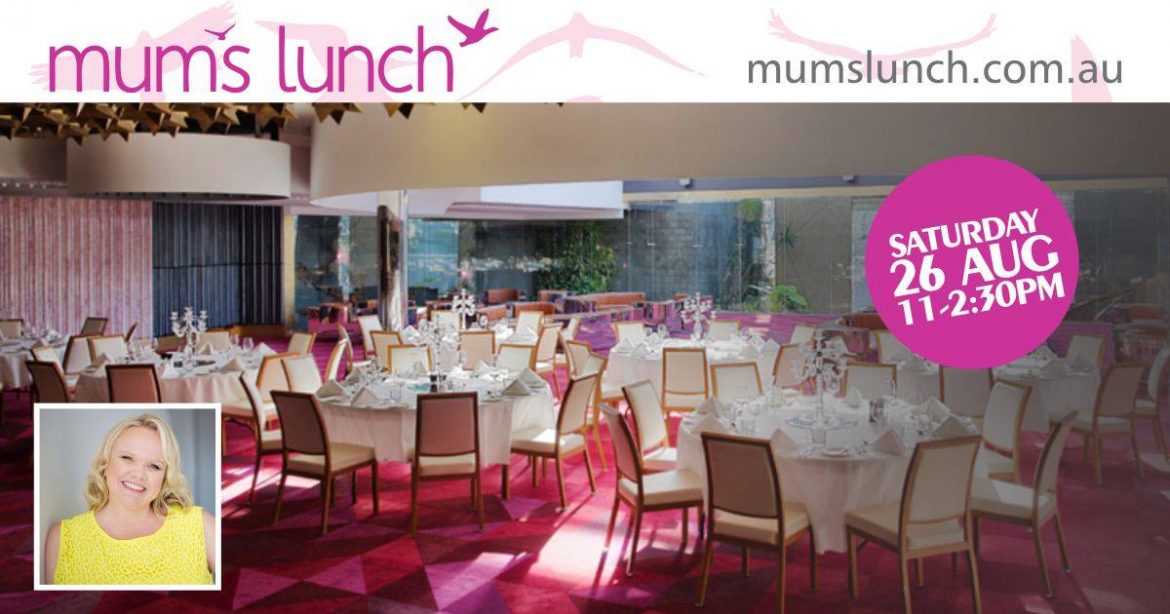 ---
BETTER HOME AND GARDENS MAGAZINE
Pinch me – My photo was in the August edition of the Better Homes and Gardens Magazine!!!! Proudly creating awareness for Velocity Frequent Flyer program. So thrilled with this, can't wipe the smile off my face. It's on the 3rd last page, but it's in there. Just wanted to share my excitement with you!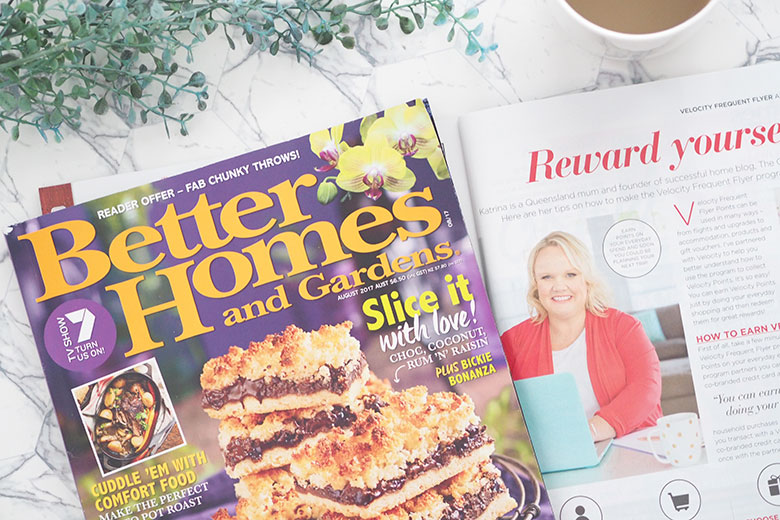 ---
SALMON CREAM CHEESE TUBS
I was scrolling through instagram and found my lovely friend Yvette from Little Bento World shared a picture of her lunchbox she took for work. I saw the Salmon Cream Cheese Tubs and instantly fell in love, I LOVE SALMON!! In her lunchbox she has
yogurt with Raspberry powder
sausage
gerkins
sauerkraut
mini toast
Brie cheese
salmon cream cheese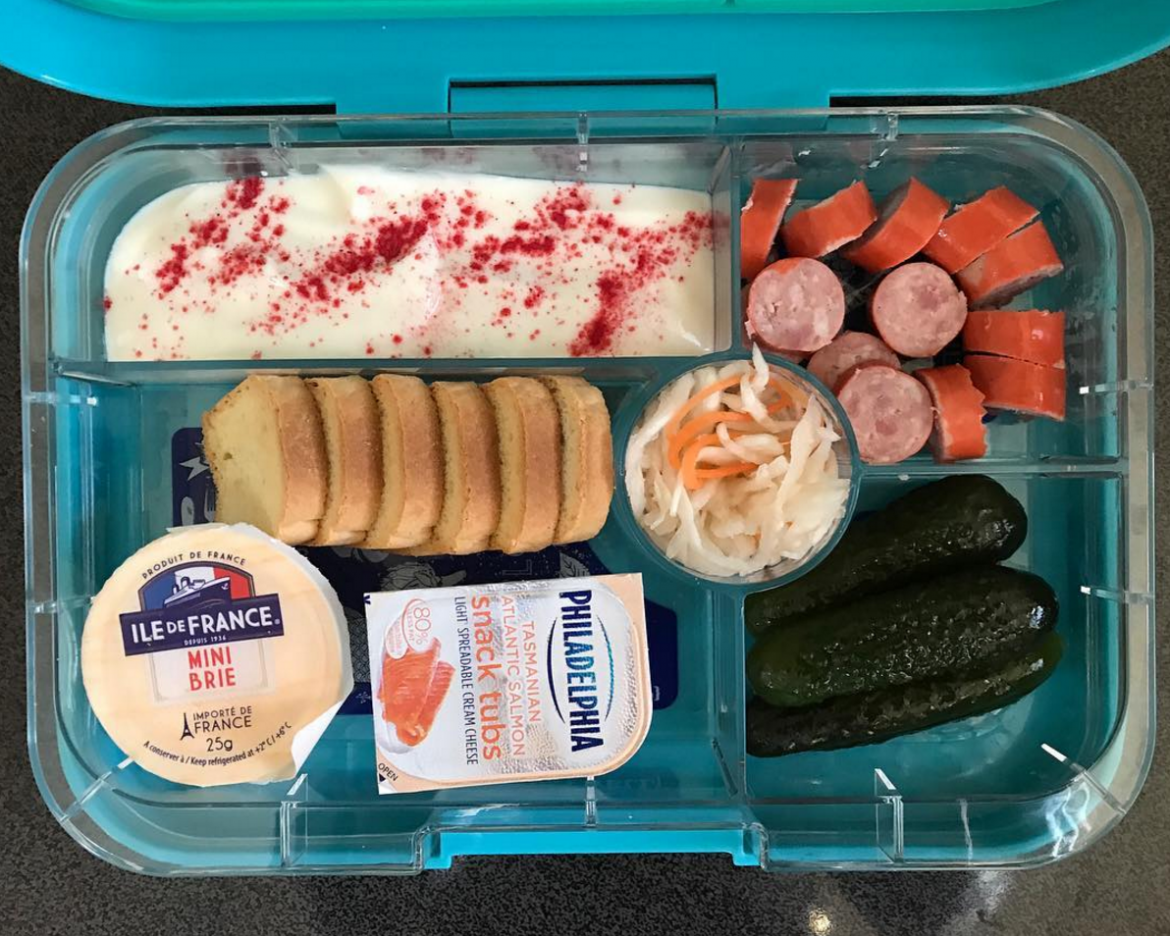 ---
GORGEOUS DOG COLLAR
I purchased this gorgeous rose dog collar for Zoe when I first found out we were getting her. It's a beautiful collar and many people ask on instagram and stop us on our recent walks and ask us where we got it from. They are handmade from a lovely local lady in Brisbane, top quality, with many different styles and sizes to choose from. She even has cat collars. Check their online store here.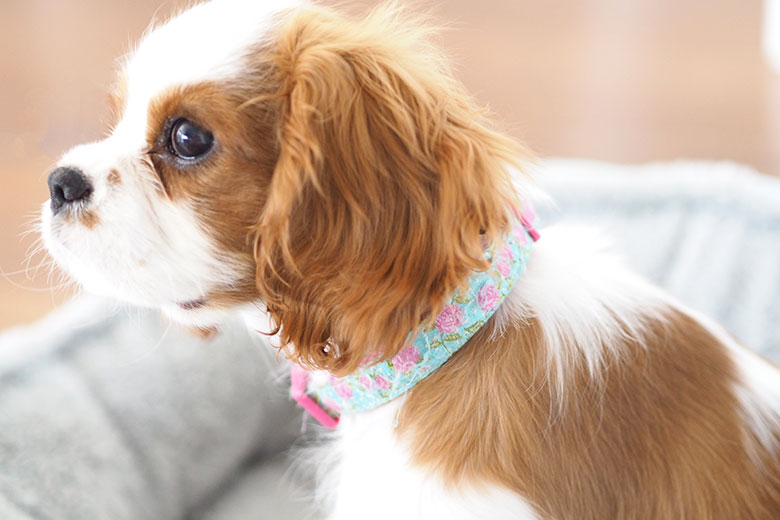 ---
FACE MOISTURISER
In winter my skin tends to get quite dry, especially on my face. Using a good face moisturiser as part of your daily routine is a good way to keep your skin hydrated and softer; many also have anti-ageing benefits. It's essential to find a moisturiser that is agreeable with your skin type. e.g. If you are prone to acne, you should stay away from oil-based moisturisers and if your skin is sensitive, you should try and avoid conventional moisturisers.
I asked the Facebook community what their favourite face moisturiser was and interestingly the top five moisturisers were:
Olay
Sukin
Arbonne RE9
Nivea
Clinique
I have used Oil of Olay for years, however lately my skin has been super dry (they say it should be expected after surgery). So I actually spoiled myself and got some Clarins moisturiser, I saw it on sale at Myer. I've only been using it for a week but can notice a nice change. I wonder if moisturisers are much like shampoos, it's good to try a new one every now and then?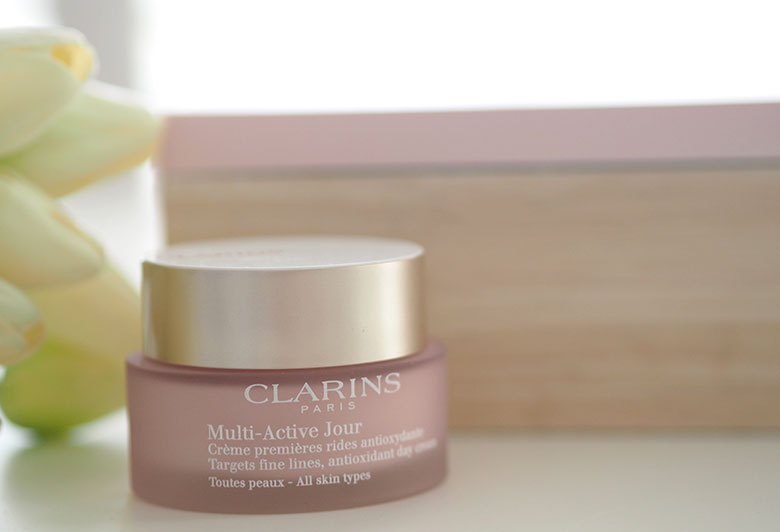 Share with me something you are loving this month!