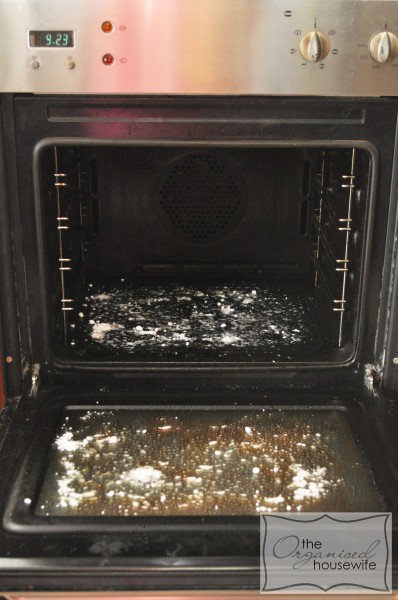 I have mentioned before about my allergies and not being able to use horrible smelling cleaners.  I find as detailed below a very simple, non toxic way of cleaning my oven:
To remove the baked on food at the bottom of your oven sprinkle with bicarb soda.  Fill a spray bottle with vinegar, then spray this over the bicarb, allow to sit for an hour.  Then it should be easy to remove, if not, repeat the process.
To clean the shelves, place a few old towel in your bathtub (enough to prevent scratches) then put in your shelves and sprinkle nappy-san over top.  Fill bath with HOT water enough to cover the shelves.  Leave for approx 1 1/2 hours.  Gently scrub grime, should easily come off.
See HERE for more general kitchen tips