Thank you to my friend Maria for sharing this Vanilla Panna Cotta recipe, served with some red berries this would make a lovely christmas dessert.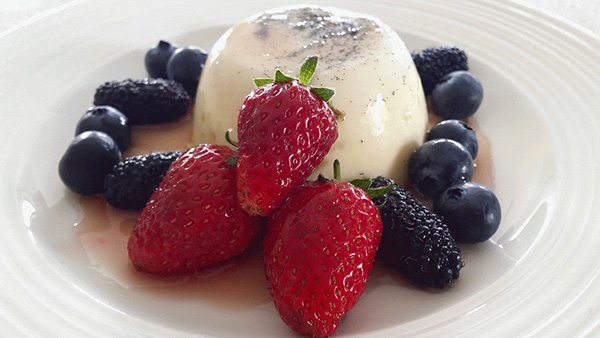 The Panna Cotta is drizzled with Maria's special Roar Living Plum Pudding Cordial. Roar Living 100% Natural Cordial No Nasties, all manufactured in Australia using Australian produce, without any additives nor preservatives.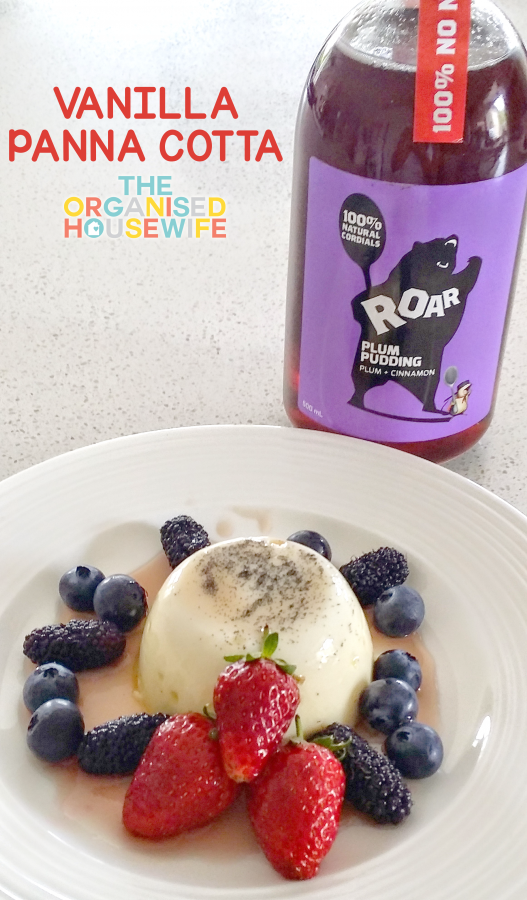 Vanilla Panacotta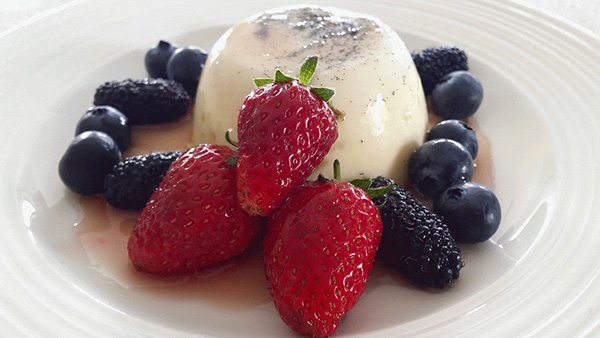 Ingredients
3 teaspoons gelatine
2 tbls hot water
300ml cream
200ml milk
60g caster sugar
1/2 tsp vanilla extract
Instructions
Lightly grease moulds
Dissolve gelatine with hot water & put aside
Combine milk, cream & sugar in saucepan on medium heat until sugar dissolves
Remove heated milk mixture from heat & add a little to dissolved gelatine & stir well
Then put all back into the heated pot and stir
Pour into moulds, place in fridge until set
Serve with fresh seasonal fruit, more so reds for Christmas & drizzle with a little Plum Pudding Cordial
By Kat – The Organised Housewife
Find Roar Living:  Website  –  Facebook  –   Instagram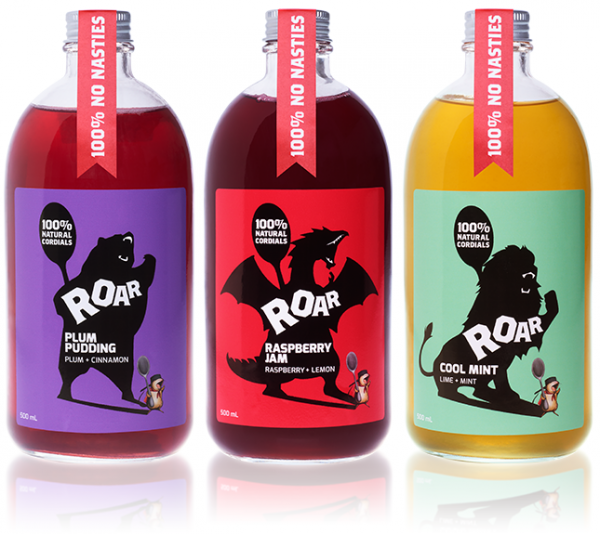 7 THINGS I DO EACH DAY TO KEEP THE HOME CLEAN AND ORGANISED
Subscribe to my weekly newsletter to receive blog updates in our inbox + this FREE eBook sharing some of my top tips that you can adapt in your own home.