My girls and I are huge fans of My Kitchen Rules, we only started watching the series last year and have thoroughly enjoyed it.  In fact I love all cooking shows, Nigella (wish she would do more!!) Masterchef and I even enjoy watching Gordan Ramsay's Hells Kitchen (no the kids don't watch that one LOL).
We watched Paul and Blair ace this Triple Chocolate Cheesecake in their Ultimate Instant Restaurant scoring a perfect 10 out of 10.  So of course we had to try it. My Miss 11 and I were to make this together for Good Friday dessert for the family…. however, the my gorgeous little Miss took over and basically made this herself.  I'm also very impressed she made the coulis perfectly.
The crust on this cheesecake is unlike the traditional version, it's filled with the typical chocolate biscuit but then you add dates, walnuts, honey and my new favourite ingredient coconut oil, it made a deliciously light base.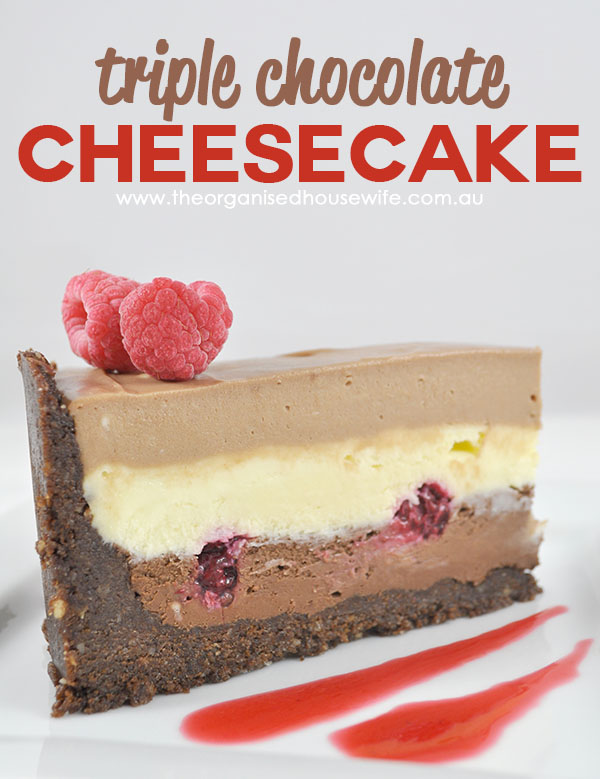 INGREDIENTS:
Melted butter, to grease
300g plain chocolate biscuits
180g (1½ cups) walnuts, finely chopped, toasted
10 dates, pitted, finely chopped
100g coconut oil
2 tbs honey
Berry coulis
55g (¼ cup) caster sugar
300g raspberries
Filling
750g cream cheese, softened
100g caster sugar
300ml thickened cream
200g white chocolate, chopped
200g milk chocolate, chopped
200g dark chocolate, chopped
3 tsp powdered gelatine
125g fresh raspberries, plus extra, to serve
The full recipe is available on the My Kitchen Rules website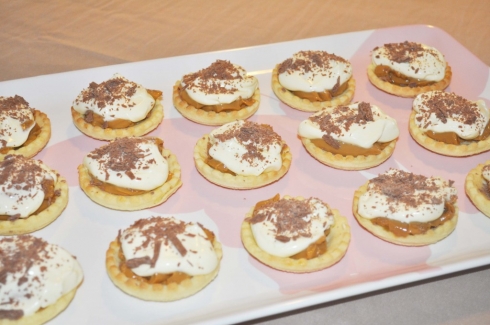 Double Chocolate Cheescake Slice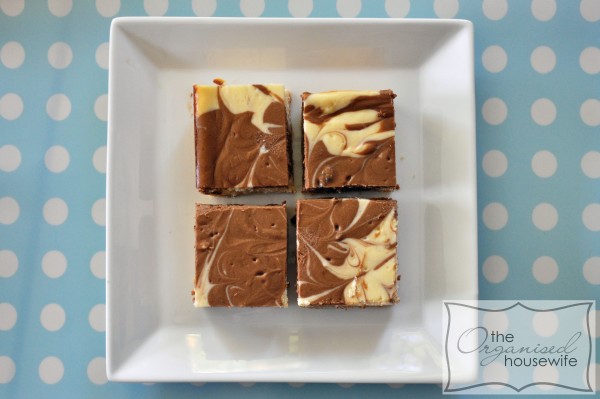 7 THINGS I DO EACH DAY TO KEEP THE HOME CLEAN AND ORGANISED
Subscribe to my weekly newsletter to receive blog updates in our inbox + this FREE eBook sharing some of my top tips that you can adapt in your own home.