I whipped these Coconut Date Bars up one afternoon when the kids came home from school telling me how hungry they were. In under 5 minutes, the mixture was sitting in the tin ready to be baked, and just over 30 minutes later they were ready to eat. These coconut date bars were so quick and easy to make and gave me plenty of leftovers to put in kids lunchboxes for the next day and to freeze for future after school hunger emergencies.
The dates give these bars a slightly caramel-like flavour, making them taste so delicious and naughty when in reality they are jam-packed full of goodness. The beauty of this recipe is that you will most likely have everything you need to make it already sitting in your pantry. The only thing you may not have is linseeds, but you can easily substitute chia seeds or hemp seeds in their place.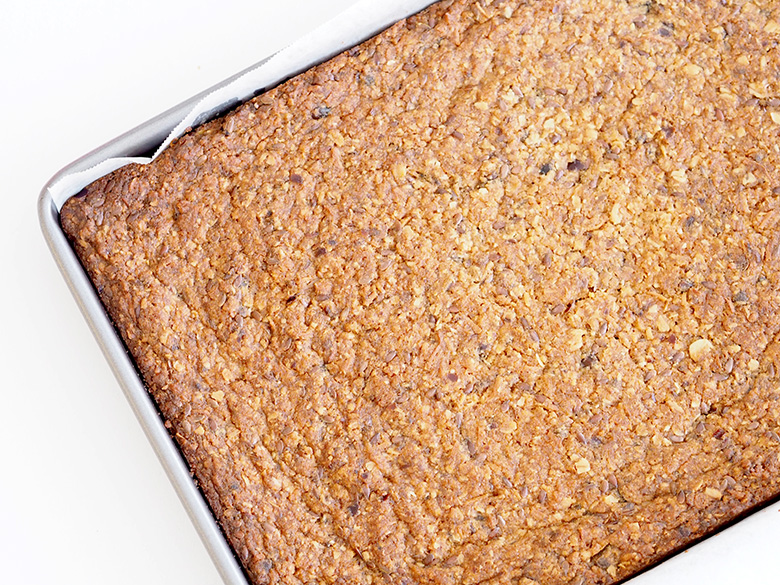 Depending on the amount of time you bake these for, they can turn out to be soft or crunchy. I baked mine for about 35 minutes and they were soft and delicious, but if you like yours to be gooier or harder (like a crunchy muesli bar) then just adjust the baking time.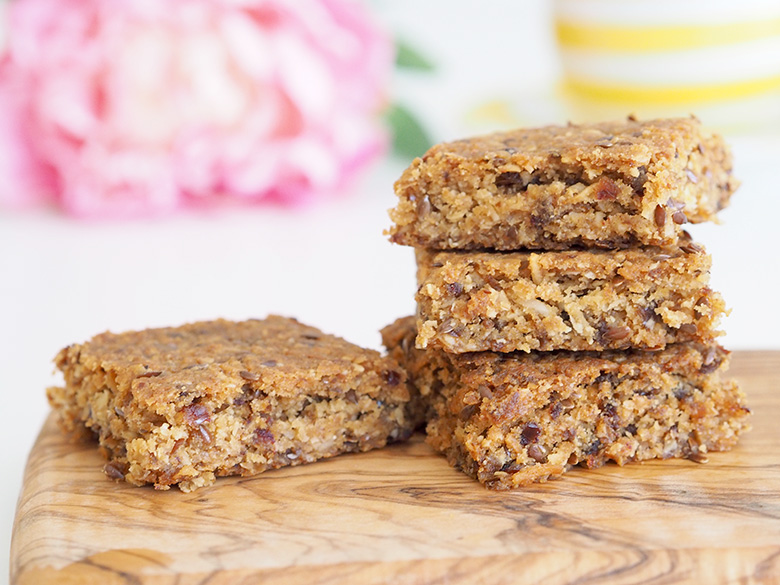 Print
Thermomix Coconut Date Bars
These Coconut Date Bars are jam-packed full of nutritious ingredients that you will most likely already have sitting in your pantry. They are perfect for lunchboxes, after-school snacks or even an on-the-go breakfast.
160g

medjool dates, seeds removed

220g

butter, chopped

100g

golden syrup

100g

brown sugar

60g

shredded coconut

100g

rolled oats

40g

linseeds

150g

self raising flour
Instructions
Preheat oven to 160°C.
Grease and line an 18 x 28cm slice tin with baking paper.
Place dates into Thermomix bowl, chop 5 seconds / speed 7.
Place dates into a bowl and set aside.
To same bowl add butter and syrup, melt 4 min / 50 degrees / speed 2, or until melted.
Add dates, brown sugar, coconut, rolled oats, linseeds and flour, mix 30 sec / reverse / speed 3.
Scrape down the sides of the bowl, mix 10 sec / reverse / speed 3.
Pour the mixture into the prepared loaf pan.
Bake in oven for 35-40 minutes.
Allow to cool for 5 minutes.
Transfer to a wire rack to cool completely before slicing into bars.