My kids love meatballs (like mini rissoles) this sweet and sour meatball recipe was enough to feed our family of 5 for 2 nights, serve with mashed potato and steamed vegetables first night, then in bread rolls as an easy dinner the following night.
Roll the mince mixture into balls – to make… meatballs!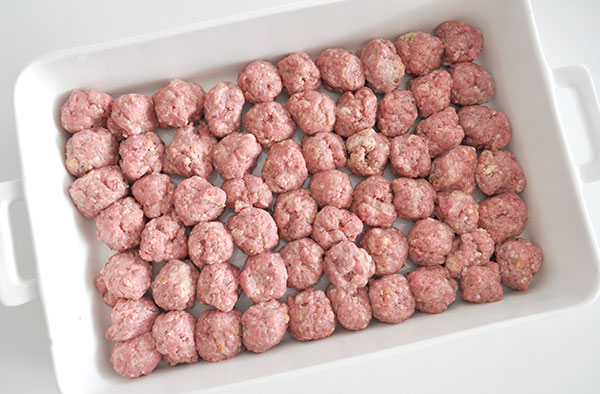 Add sliced vegetables on top of the meatballs, then pour over sauce.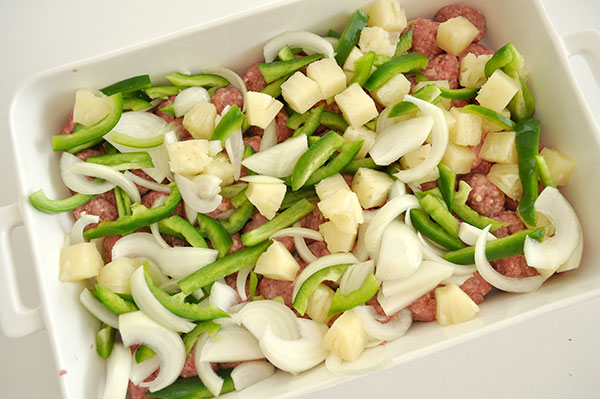 Bake in oven then serve.  Not the best photo below, but it tasted delicious!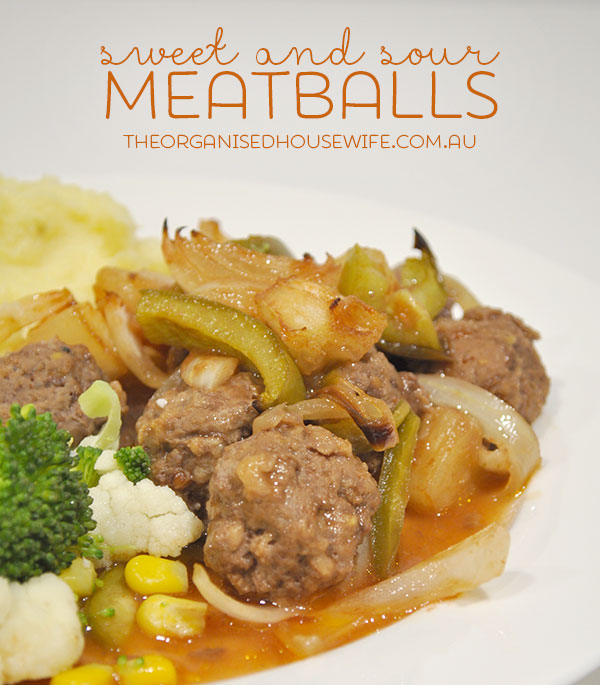 Grab some fresh breadrolls on the way home from school pick up or work, heat up the meatballs and have a delicious meatball sub.  We had our with just the meatballs, but you could add some lettuce, cheese etc to fill it up more. There was ample left overs to feed our family of 5 again.