Super Easy Reindeer Biscuits, an ideal snack item to make at Christmas time. Perfect to make with your children for them to take along to end of year school and kindy break-up parties.
I was reading facebook recently and a friend of mine shared these super cute Christmas Reindeer biscuits.  I thought they looked adorable and would make a great 'bring a plate' party food for the kids end of school parties. I made some for a recently celebration we had with friends and I think they are just adorable!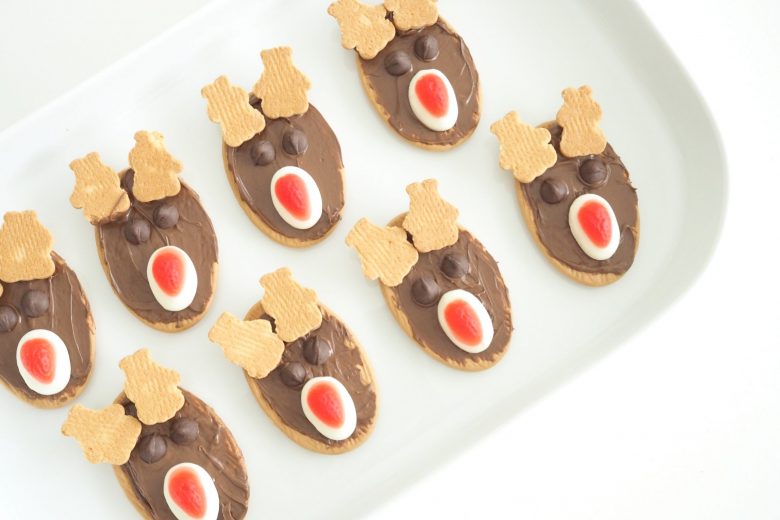 They are very easy to make with very few ingredients.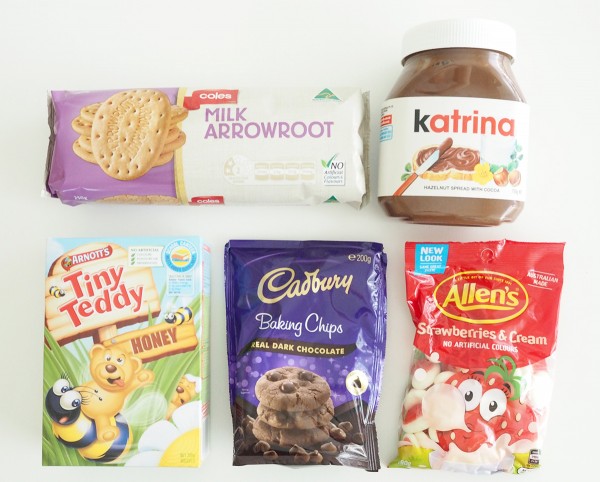 Simply spread biscuit with Nutella, then place strawberries and cream lollies as nose, choc chips as eyes and tiny teddies as antlers.
My friend just sent me this photo of the reindeer biscuits she made with her daughter for school class party tomorrow, she used melted chocolate instead of nutella, which I think is fabulous idea and probably less mess than nutella when transporting! Thanks A for sharing x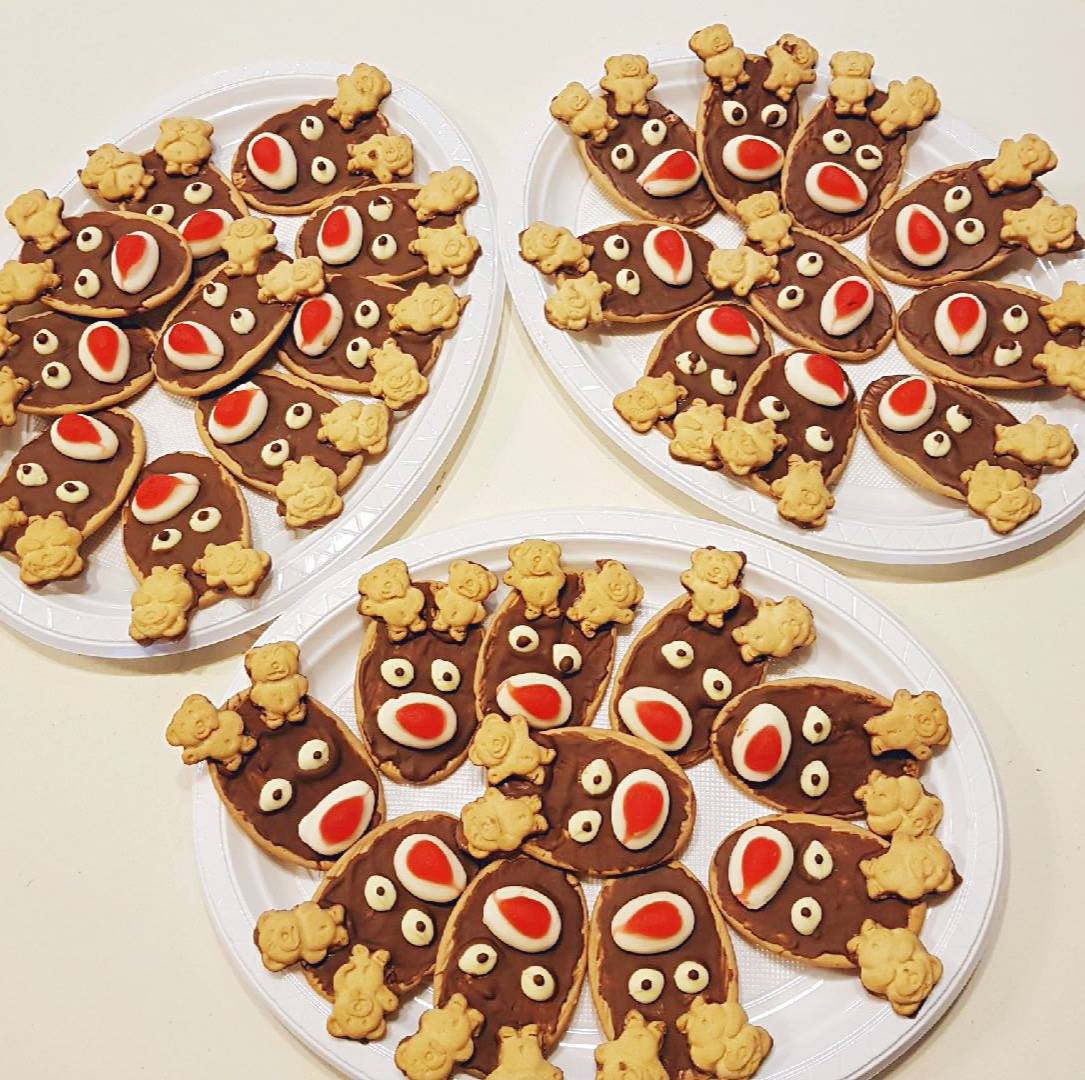 Christmas Reindeer Biscuits
Serves:

| | | |
| --- | --- | --- |
| Prep Time | | Total Time |
| 10 mins | | 10 mins |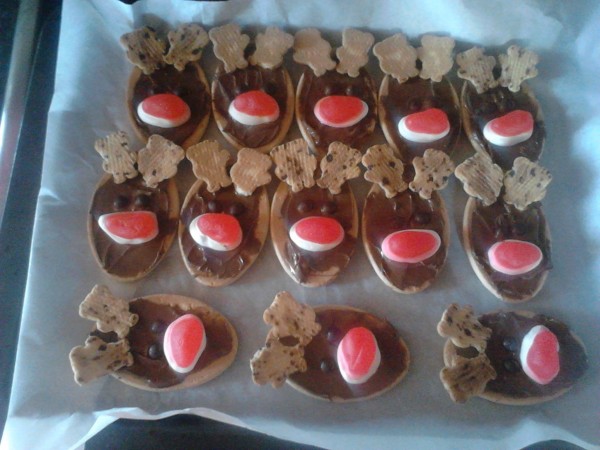 Ingredients
1 packet milk arrowroot biscuits
Nutella
Packet tiny teddies
Packet strawberries and cream lollies
Bag or choc chips
Instructions
spread biscuit with Nutella
place strawberries and cream lollies as nose
chocolate chips as eyes
tiny teddies as antlers
Enjoy!
By Kat – The Organised Housewife
Do you agree, adorable right!!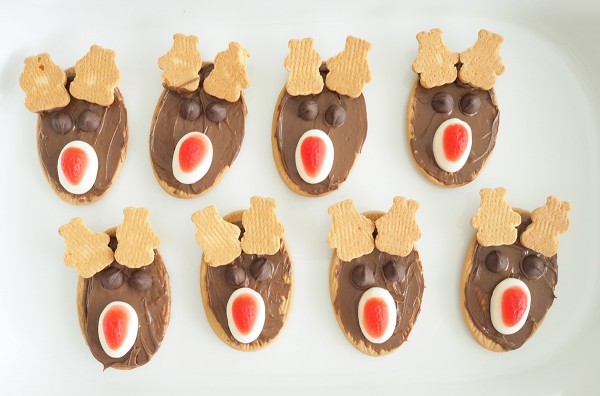 Do you have a super quick Christmas treat you can share with us?