A delicious stir fry recipe made with marinated strips of sesame beef and fresh vegetables – a tasty dinner that the whole family will enjoy!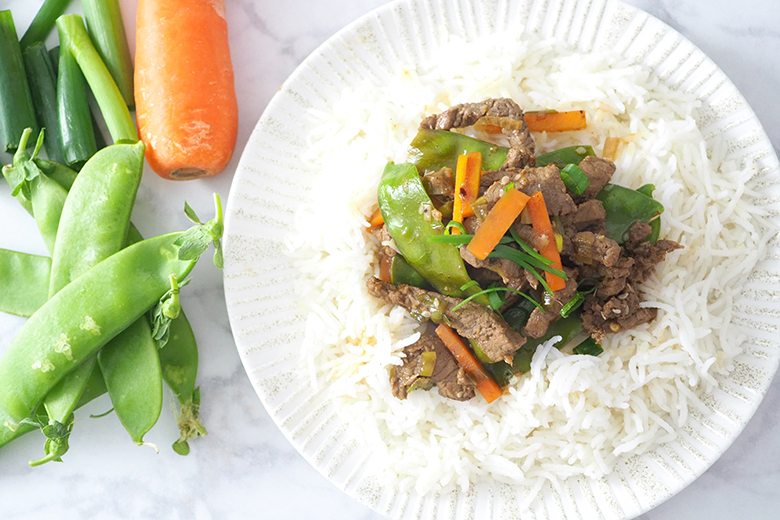 This Sesame Beef and Vegetable Stir Fry recipe is packed with fresh veggies! I put carrots, snow peas, string beans and shallots in my stir fry, but you could also use capsicum, onion, or even bok choy – the options are endless.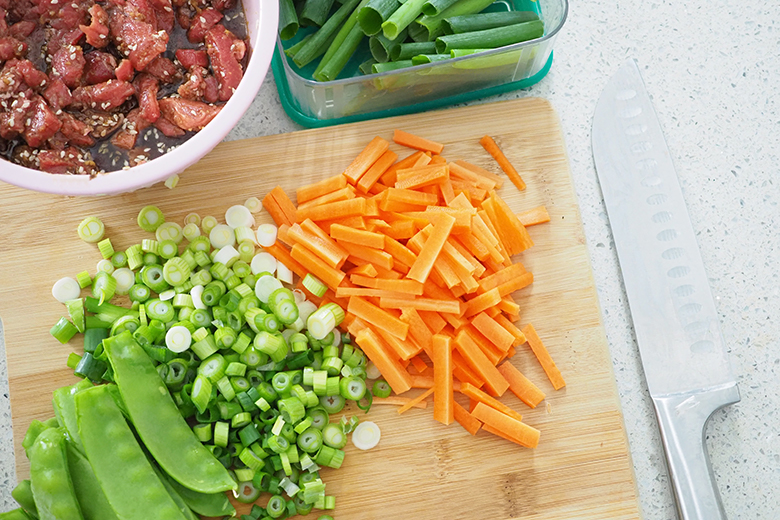 I make everything in this meal from scratch (it's well worth it, I promise!). The sauce mix can be make pretty quickly in a mixing jug, which I then put aside until the very end when it's added to the cooked beef and veggies.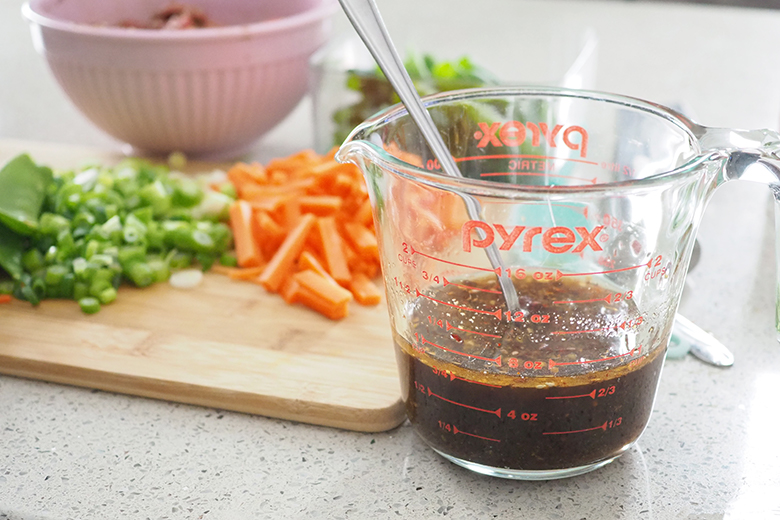 The marinade I use on the beef is made from garlic, ginger, sesame oil, soy sauce, rice vinegar, sesame seeds, Chinese five spice and black pepper – it's so tasty! The beef strips can be marinated in it for 20 minutes, or if you're wanting a really flavoursome dinner, let them marinate overnight in the fridge.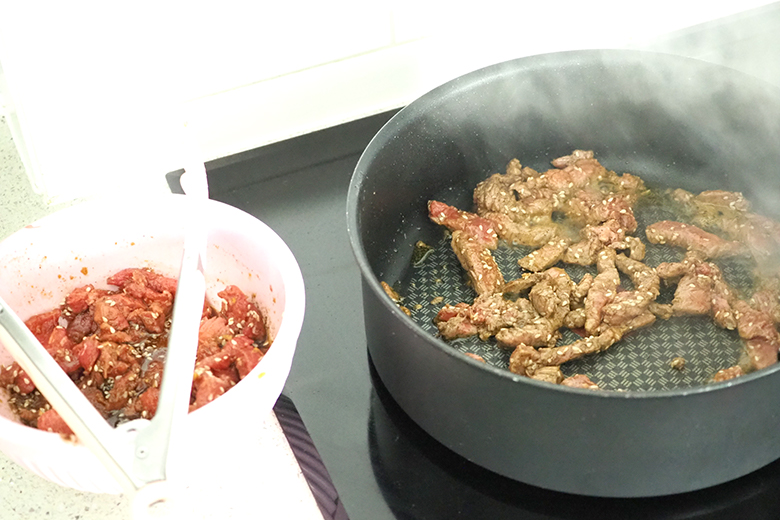 Once the meat is marinated and the veggies and sauce prepped, it's just a matter of cooking it all up and adding in the tasty sauce.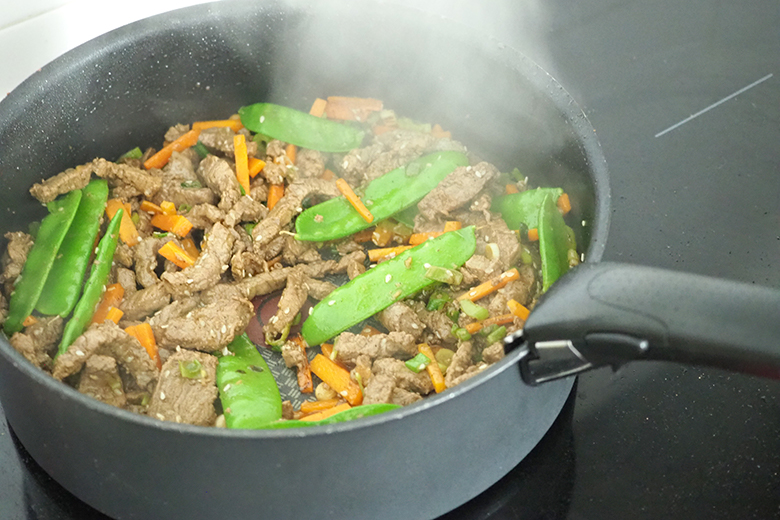 I serve this stir fry on rice and my family love it! It's a great dinner for a family with growing children because it's packed with healthy fresh veggies and a good source of protein.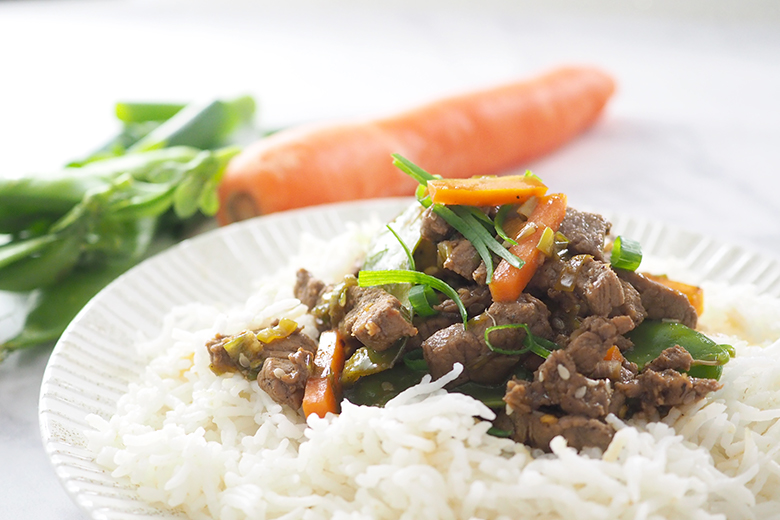 LET ME KNOW WHAT YOU THINK OF THIS RECIPE! – If you've tried this Sesame Beef and Vegetable Stir Fry recipe, please leave me a comment below. I love to hear from people who've made my recipes! You can SUBSCRIBE to receive my newsletters with the latest recipes or FOLLOW ME on FACEBOOK, INSTAGRAM and PINTEREST for even more delicious food.
ARE YOU ON INSTAGRAM? –If you make this recipe, please share a photo, tag @theorganisedhousewife and add hashtag it #TOHRecipes  – I'd love to see what you're cooking!