I came across this video to make Spaghetti and Meatball Muffin Bites, I was intrigued and had to watch, these look amazing. I haven't made them yet, but can't wait as I think they would make a great after school snack for the kids, or coupled with some salad or garlic bread a delicious light meal. Don't they look super cool! Check out the video below.
Original recipe and images from allrecipes.com.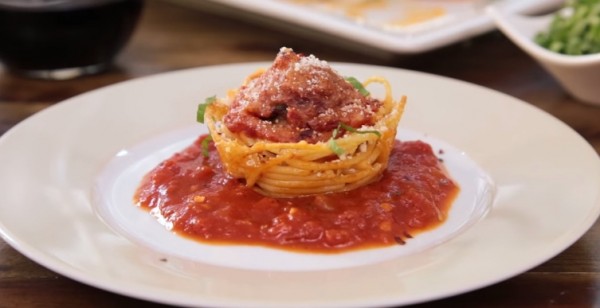 These would also be perfect for snacks at kids sports, in lunchboxes or as a bring a plate idea for the next party you attend.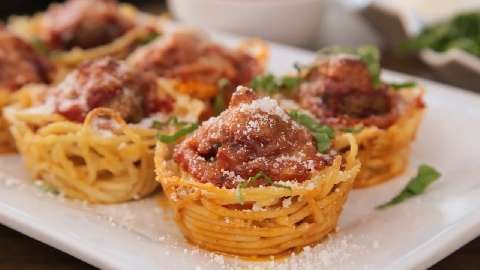 Reading through some of the comments on the site some mention their spaghetti didn't stick together, I would say this may depend how long you cook it. However, there are suggestions to add a beaten egg to the spaghetti to help hold it a nest.
Print
Spaghetti and Meatball Muffin Bites
Author:
Prep Time:

20 mins

Cook Time:

25 mins

Total Time:

45 mins

Yield:

1

2

1

x
170g

spaghetti

1 1/2 tablespoon

olive oil

1 1/2 cups

parmesan cheese, grated

1 1/2 cups

tomato based pasta sauce

12

cooked meatballs

1/2 cup

basil, roughly chopped
cooking spray
Instructions
Preheat oven to 190C.
Cook spaghetti following packet directions, drain and allow to cool.
Spray 12 cup muffin tin with cooking spray.
Pour 1 cup cheese into spaghetti pan and toss.
Divide spaghetti between the 12 muffin cups, arranging spaghetti to make a nest (see video).
Top each nest with 1 tablespoon of pasta sauce, a meatball, another tablespoon pasta sauce.
Sprinkle each with parmesan cheese.
Bake in oven for 20-25 minutes or until cheese has melted.
Cool slightly before eating, garnish with a chopped basil.
Let me know in the comments if you make these!
I'd love to hear your thoughts.


SWEET AND SOUR MEATBALLS – is enough to feed a family of 5 for 2 nights, serve with potato & vegetables then reheated on bread rolls the following night.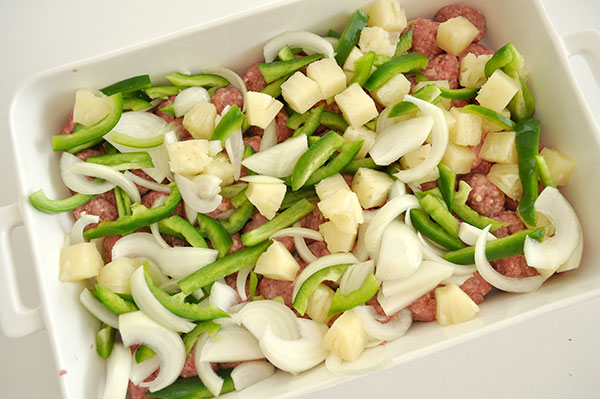 CHICKEN & COCONUT CURRY MEATBALLS – Through my childhood I was always served meat and 3 veg. And I must admit sausages or chicken schnitzel, mash and vegetables would have to be one of my favourite weeknight meals. However, sometimes I like to fancy it up and this Chicken & Coconut Curry Meatballs is exactly that.