I'm on the quest to eat healthy and not reach for a bikkie when hungry, but rather something a little more substantial and healthy.  Enter frozen Chocolate Blueberry Clusters – ooh goodness these are absolutely delicious!!!  This is a sweet treat with a healthy twist!! This three-ingredient recipe is super easy, the kids could also help.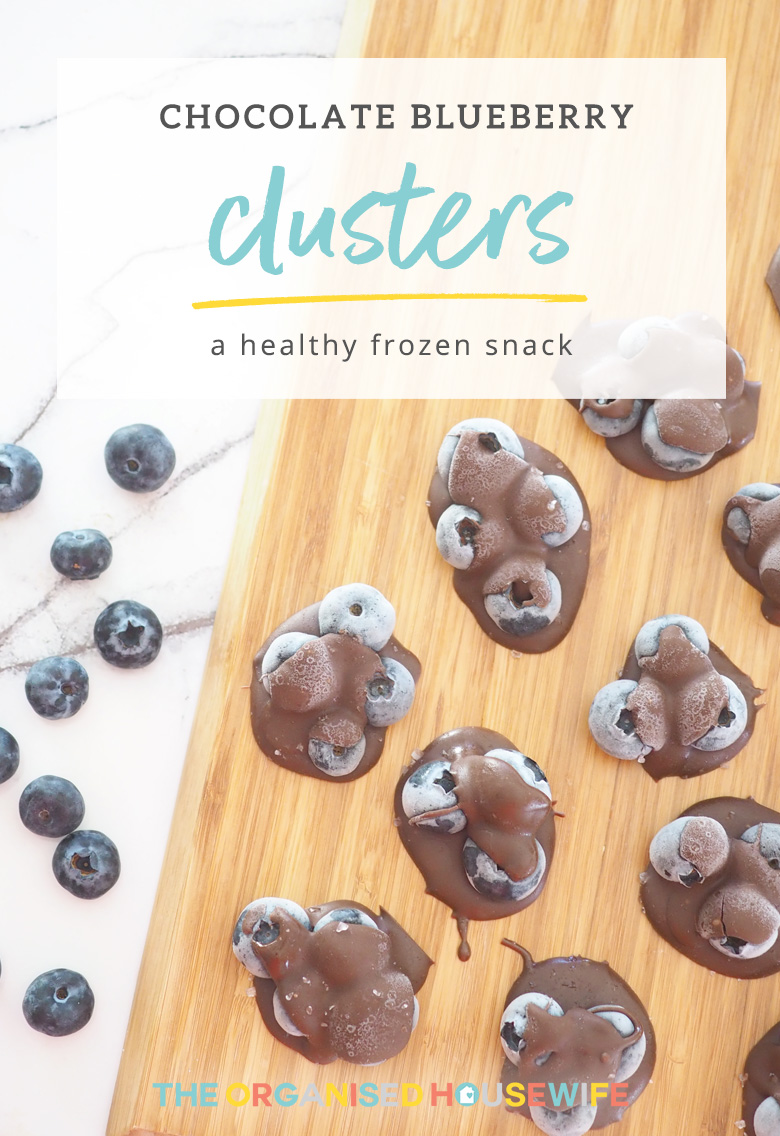 Why this snack is good for you:
AUSTRALIAN BLUEBERRIES – have the highest antioxidant capacity of all commonly consumed fruits and vegetables. They are low in calories, but high in fiber, vitamin C and vitamin K.
DARK CHOCOLATE – ooh I enjoyed researching this one!!  Dr Axe says "in moderation, dark chocolate has been shown to improve so many common and chronic health problems. With all of its natural and health-promoting components (like flavonoids, polyphenols and flavanols), dark chocolate is an antioxidant powerhouse and a superfood that's truly a joy to eat. It's been shown to boost heart and brain health, along with fight disease — just some of the many benefits of dark chocolate."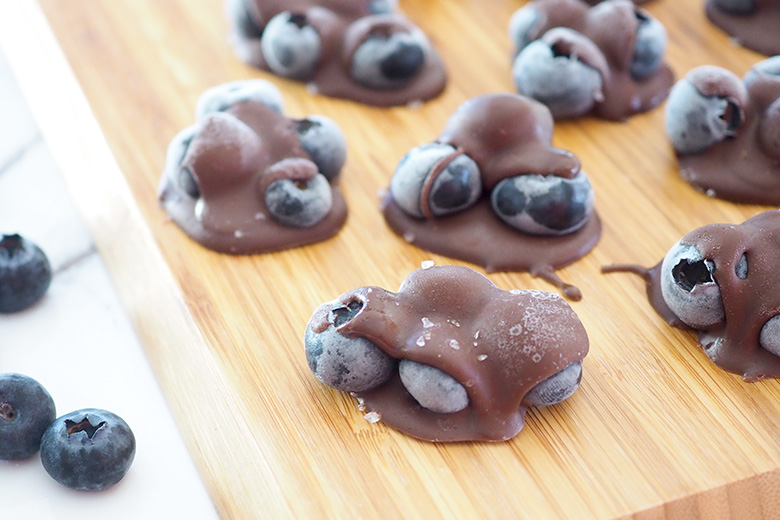 You don't necessarily need to keep them in the freezer if your teeth are sensitive to cold food, but I like them frozen, they are a nice little cold burst in my mouth.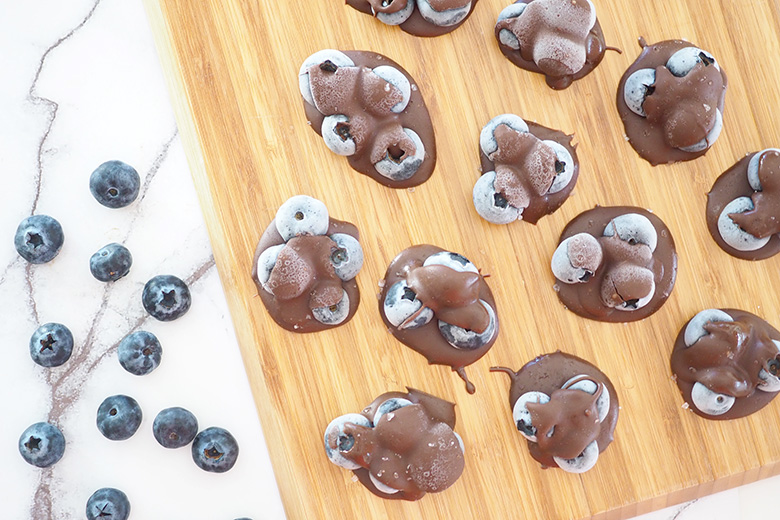 I sprinkled some salt on a few, as I had seen this done on other recipes I had seen. As much as I love salt (a bit too much to be honest) I much preferred the Frozen Chocolate Blueberry Clusters without the salt.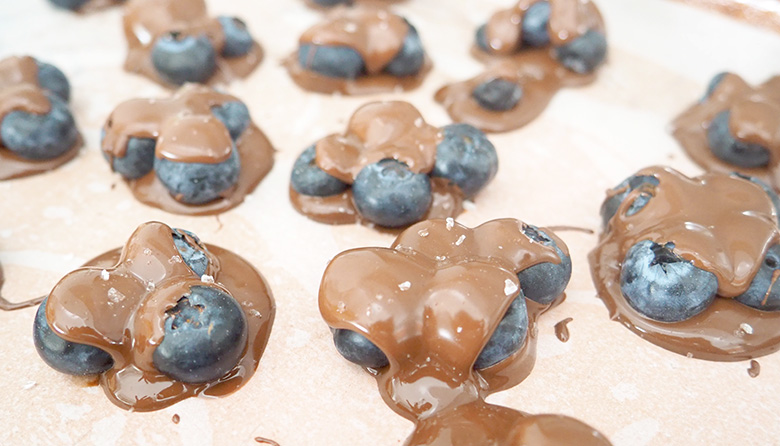 If you'd like you could also top each cluster with nuts.
Print
Frozen Chocolate Blueberry Clusters
Author:
Prep Time:

10 mins

Total Time:

10 mins

Yield:

2

4

1

x
1 1/2 cups

dark chocolate chips, melted

1 tablespoon

coconut oil, liquid

2 cups

fresh Australian Blueberries
Instructions
Line a baking tray with baking paper.
Melt the chocolate following packet directions. I melt it in the microwave on 50% for 1 minute, stir and repeat in 20-second intervals until completely melted.
Stir coconut oil through the melted chocolate.
Spoon a small dollop of chocolate onto the baking paper and top with 4 blueberries each.
Drizzle chocolate over blueberries.
Freeze for at least one hour.
Keep in freezer until ready to serve.