Do your kids get hangry? Have you run out of ideas for snacks? Have a look at these ideas on easy healthy snacks for kids. 
When the school holidays are on, it seems like you're preparing snacks for the kids all day! The afternoons are usually a stressful time for any family, coming back from a day out, or deciding what snack you are going to give your child as an afternoon treat without ruining thier dinner. Most parents have seen their kids become "hangry' (angry emotion as a result of being hungry, when blood sugars drop) and this is not a good sign as they will usually reach for anything and everything they can get their hands on. I've put together some ideas for those of you who are out of ideas. Keep in mind that some of these ideas would not usually be included in a lunch box, so the kids will love coming home to a different snack!I hope these ideas have helped inspire new afternoon snack ideas for those constantly trying to find new ways to keep their children well-fed! Each family has their own routine in the afternoon and if you have any other snack ideas, be sure to let me know!
What is your child's favourite snack?
VEGGIES AND DIP – This answer was extremely popular among readers and I can see why! Cut up vegetables are a great alternative to chips and they are even better when paired with a tasty dip! Veggies will also keep the kids alert and focused while doing their homework (If they aren't dreaming about dinner). There are so many different dip ideas to choose from so get creative in the kitchen and your kids will love you for it! Here are some of my favourite dip recipes.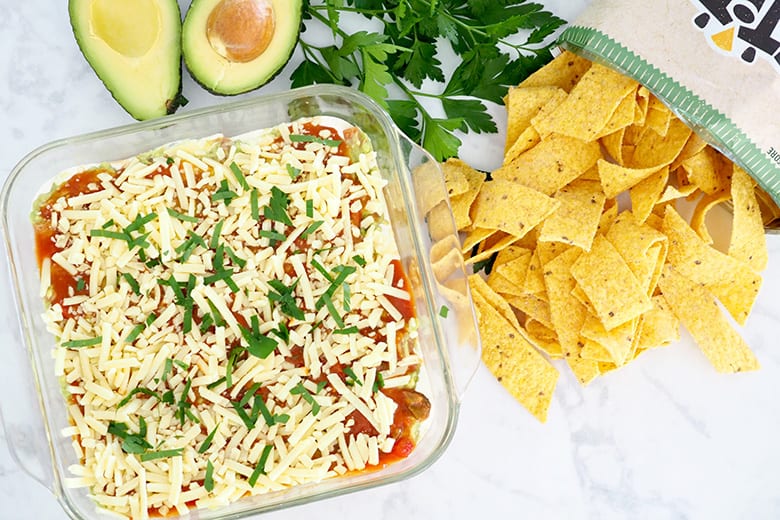 HEALTHY POPCORN – I love this idea! Popcorn is light and filling, however, there can be a fine line between healthy and not-so-healthy popcorns. Your best bet is to make your own and add as little, or as much butter as you feel necessary. Here is a healthy popcorn recipe from Amy's Healthy Baking.
FRUIT KEBABS – Although fruit is a necessity in the school lunchbox, some children leave this to eat last as they don't find it filling enough. If your children don't usually snack in the afternoon, a fruit kebab or platter is a great way to give them their much needed daily intake of fruit (that is more filling and nutritious than kids think). Get creative with in-season fruits or add melted dark chocolate for a healthy fondue.
SMOOTHIES – Afternoon smoothies are a delicious snack idea and you can add as little or as much to them as you like! There are endless amounts of smoothie recipes on the internet to choose from, my kids favourite at the moment is Chocolate, Peanut Butter and Banana.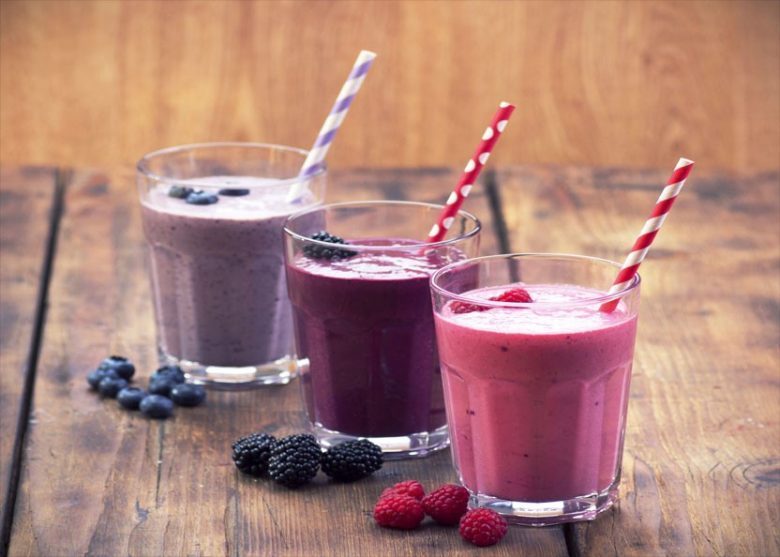 FRUIT ICE-BLOCKS –  There is nothing better than coming home from school as a kid on a hot summer's day, only to find out that a cold ice-block is waiting for you! These don't have to be store bought, a lot of parents found that buying ice block tubes and filling them up with whatever fruits/liquids they desired was easier and healthier when asked in the reader's post! These watermelon and kiwi ice blocks will be a hit with the kids!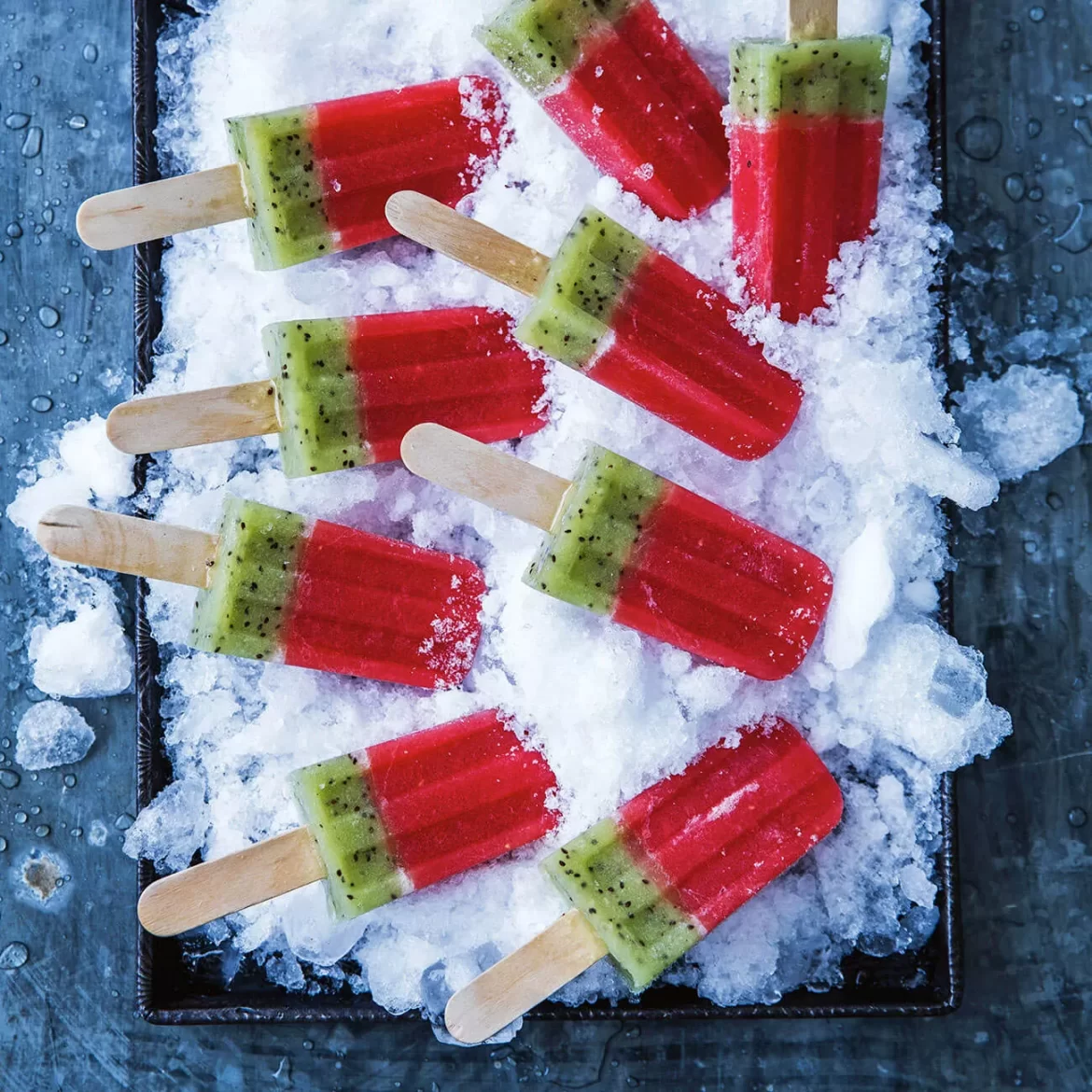 MONSTER SNACKING PLATE – This idea is for those with hungry boys, sporty kids or just active children in general. The idea of a big plate will make them think they are eating a lot, however, the plate can be filled with healthy ideas such as cut up veggies, meat, fruit, crackers, yoghurt, dips, and much more that will leave them just the right amount of full! The kids will love this snack plate!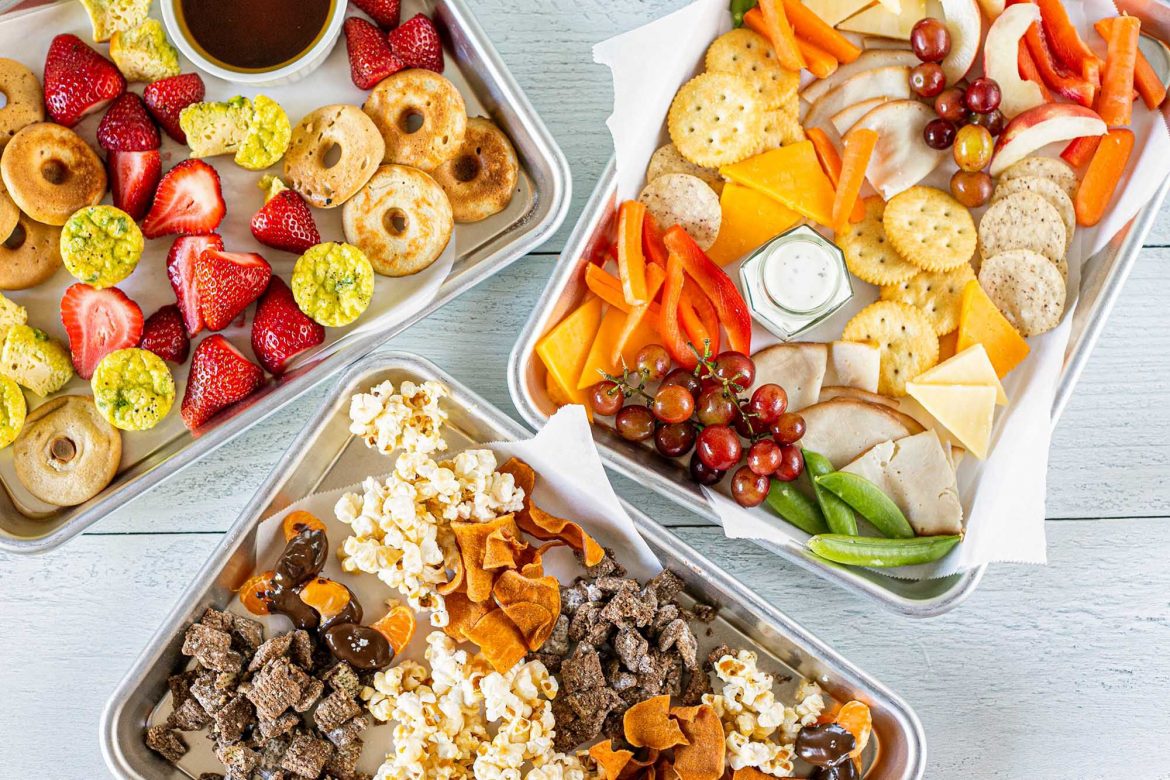 BOILED EGGS – Protein galore! Egg sandwiches aren't always popular with kids, but boiled eggs on crackers or toast is a sure way to stop nagging hungry kids in the afternoon. If they have already had a sandwich for the day and don't need any more bread, pair the eggs with some cut up veggies or tomatoes. I recently wrote a post on how to perfectly boil eggs which you can find on my blog here.
HOMEMADE BISCUITS – If you don't like including muffins or biscuits in the school lunch box, then healthy homemade biscuits are perfect for an afternoon snack in order to cure the sweet afternoon cravings that kids usually have after a full day of learning or playing! There are so many different types of biscuit recipes, one of my favourite ones are my chewy raisin and oat biscuits. 
TRAIL MIX – There are endless health benefits of nuts and fruit as a snack. Eating nuts in the afternoon will not only give the kids a good amount of healthy fats but also give them heaps of energy until dinner time and when doing their afternoon activities. Be careful when selecting a trail mix, as more often than not they will add extra sugar or salt to the mix and this could make your kids bounce off the walls!
HOMEMADE GUACAMOLE  – For all the avocado lovers out there! Avocado usually isn't a good lunchbox option as it is a bit messy and difficult, however, it is so filling and delicious if it is homemade and paired with your choice of crackers/cut up vegetables. Light crackers are a great alternative to potato chips, and avocado is a great source of much needed healthy fat.
BLISS/PROTEIN BALLS – These are well worth the preparation as they are sweet, nutritious and filling all at the same time! If you don't incorporate much sugar into your child's lunchbox then this is sure to cure those cravings. Your child will love the thought of having chocolate as a snack, all while being oblivious to the health benefits (Chocolate makes you smarter… doesn't it?) I have several bliss ball recipes on my blog for those who are keen to try them (warning: they are addictive). Find my chocolate and coconut bliss ball recipe here.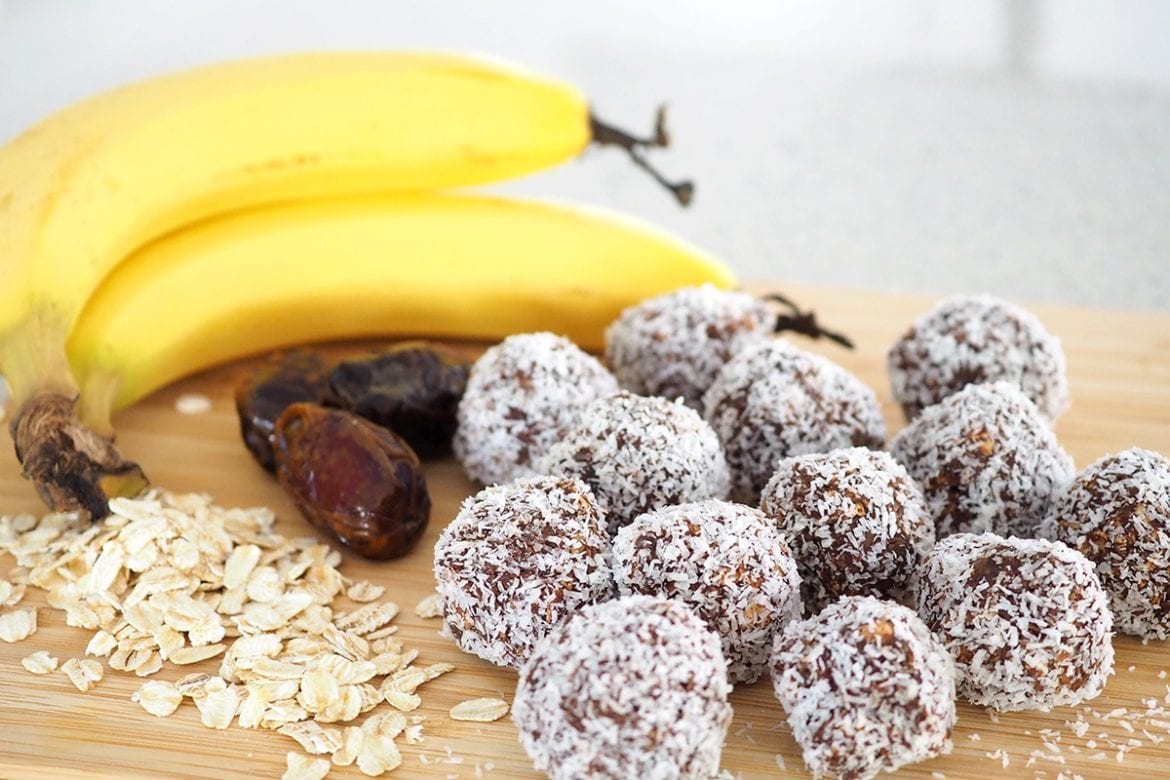 CEREAL – Cereal for afternoon tea?! Yes, you heard me correctly. If your child prefers a lighter breakfast such as toast or fruit and yoghurt, then cereal for as an afternoon snack can be an alternative. When I say cereal I do not mean sugary cereals as these could keep your children up all night! Low-sugar cereals with added fruit or fibre with milk can be a hearty afternoon treat and also give them the calcium they did not receive at breakfast time.
YOGHURT AND GRANOLA – If you do not like to pack yoghurt in a lunchbox for heat reasons, cold yoghurt in the afternoon can be a nice treat paired with granola, fruit or simply on its own! Adding granola can add another healthy element to this snack if your children are extra hungry! Be careful to not include too much dairy into the day because usually one serve of milk or yoghurt is enough to keep the little ones going.
PIKELETS – There is nothing better than old fashioned pikelets with jam and cream as a morning or afternoon treat! A lot of readers found this a filling idea, and there are many different ways pikelets can be made to suit the needs of any child! Not to mention the endless choices for toppings such as jam, banana, peanut butter, honey and much more! Donna Hay has a delicious banana pikelet recipe pictured below or try my favourite easy pikelets recipe.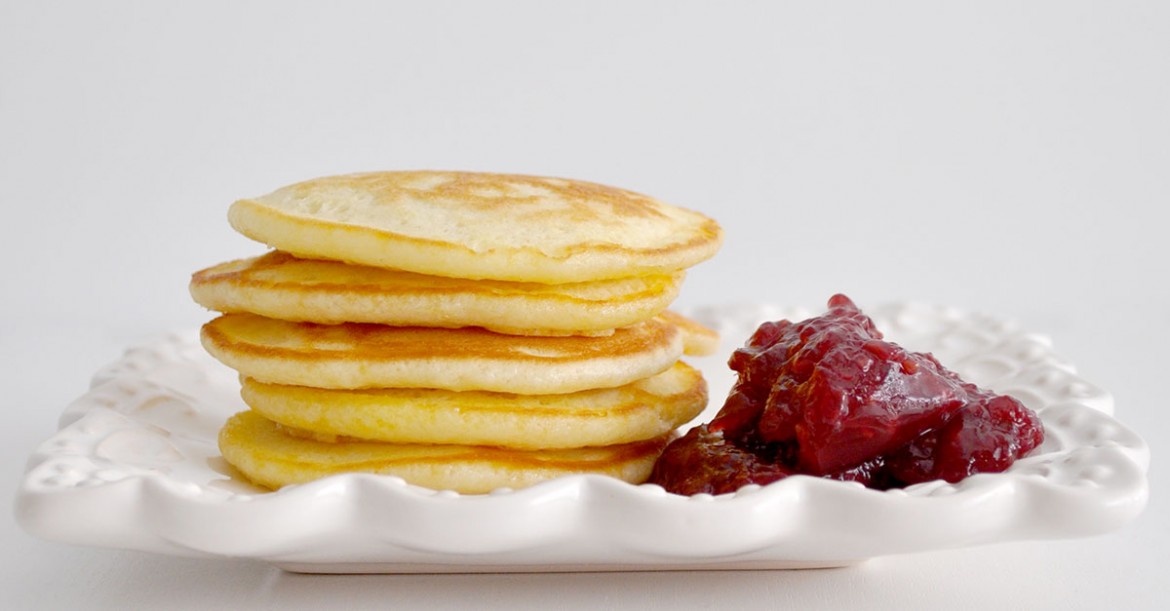 Need some at home school holiday activity ideas to keep your children entertained these school holidays. Check out these some wool craft ideas for kids. Continue Reading
KAT'S lunchbox recipe cookbook
50 freezer friendly recipes that make for perfect no-fridge, no-heat lunches ideal for school, work, or even picnics!
The easy to follow recipes with full colour photos, and my how-to guide at the beginning of the book, means both experienced bakers and those a little newer to the kitchen, will have all the help they need.