The kids will love this quick, easy and fuss-free Slow Cooker Spaghetti and Meatballs recipe – the perfect dish to serve up for a weeknight dinner! In fact you'll love it more because it really is so simple!
This is an incredibly quick meal to throw together! The texture of the spaghetti is much like that of tinned spaghetti – which I don't normally like – but I liked this meal, perhaps because it was just so super simple to prepare.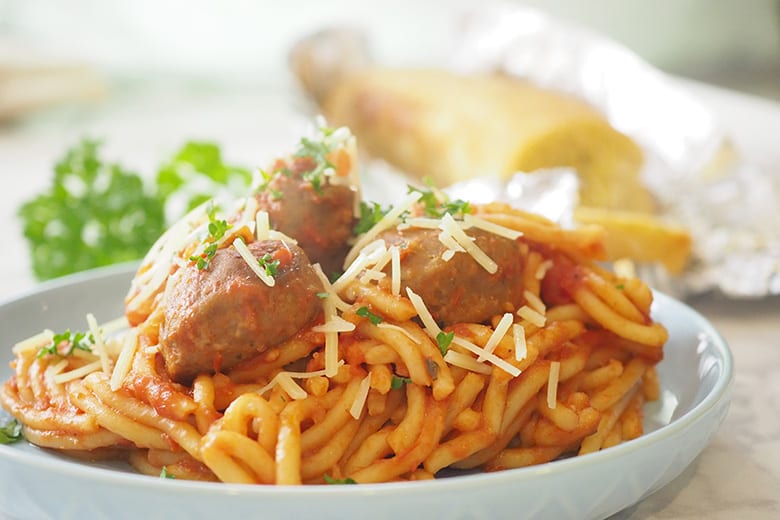 My hubby wasn't much of a fan, but the kids absolutely loved it!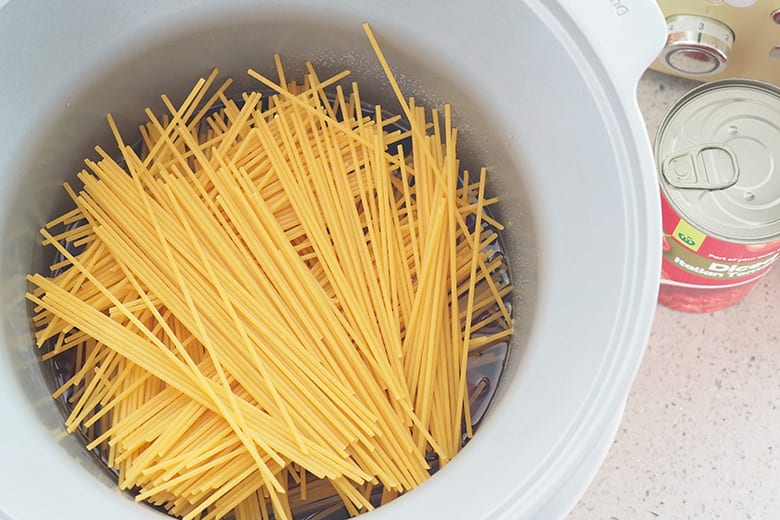 The ingredients in this recipe are already made, so it's basically just a matter of placing it all into the slow cooker and turning it on.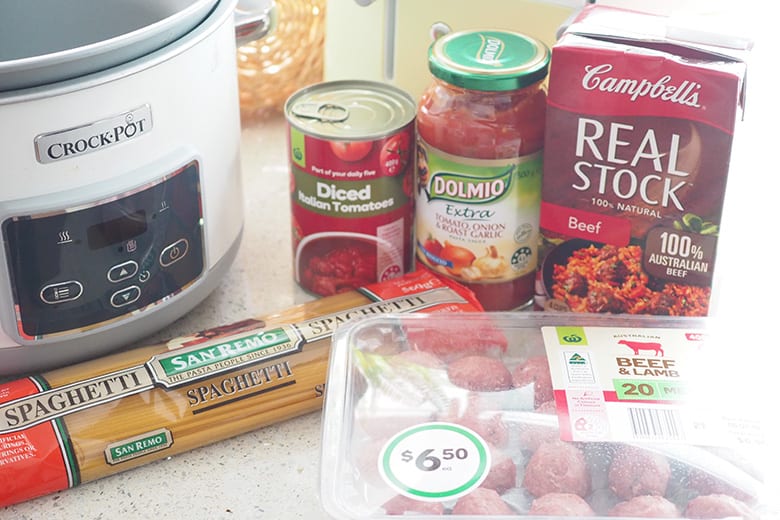 It literally takes 5 minutes to pop everything in the slow cooker, and then I give it no more than 2 hours to bubble away. If you wanted to fancy it up, you could easily add some onions, garlic, or basil to the sauce.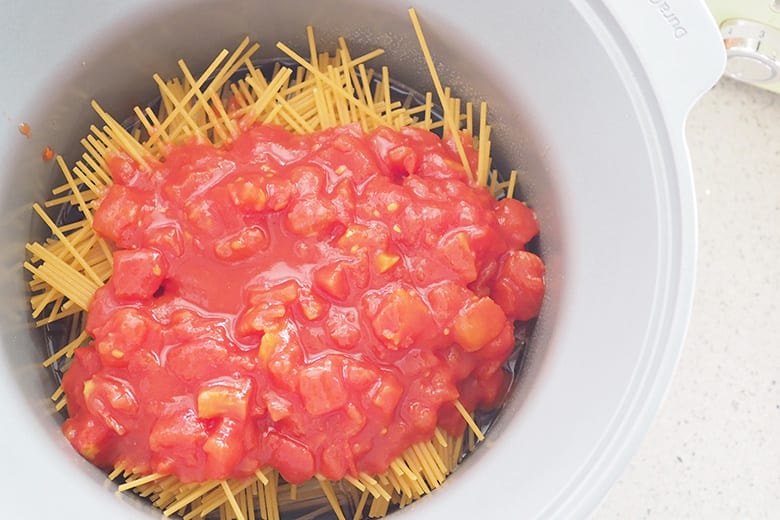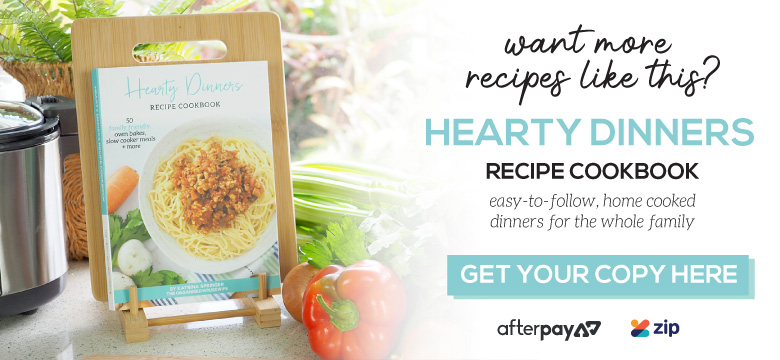 LET ME KNOW WHAT YOU THINK OF THIS RECIPE! – If you've tried this Slow Cooker Spaghetti and Meatballs recipe, please leave me a comment below. I love to hear from people who've made my recipes! You can SUBSCRIBE to receive my newsletters with latest recipes or FOLLOW ME on FACEBOOK ,INSTAGRAM and PINTEREST for even more delicious food.
ARE YOU ON INSTAGRAM? –If you make this recipe, please share a photo, tag @theorganisedhousewife and add hashtag #TOHRecipes  – I'd love to see what you're cooking!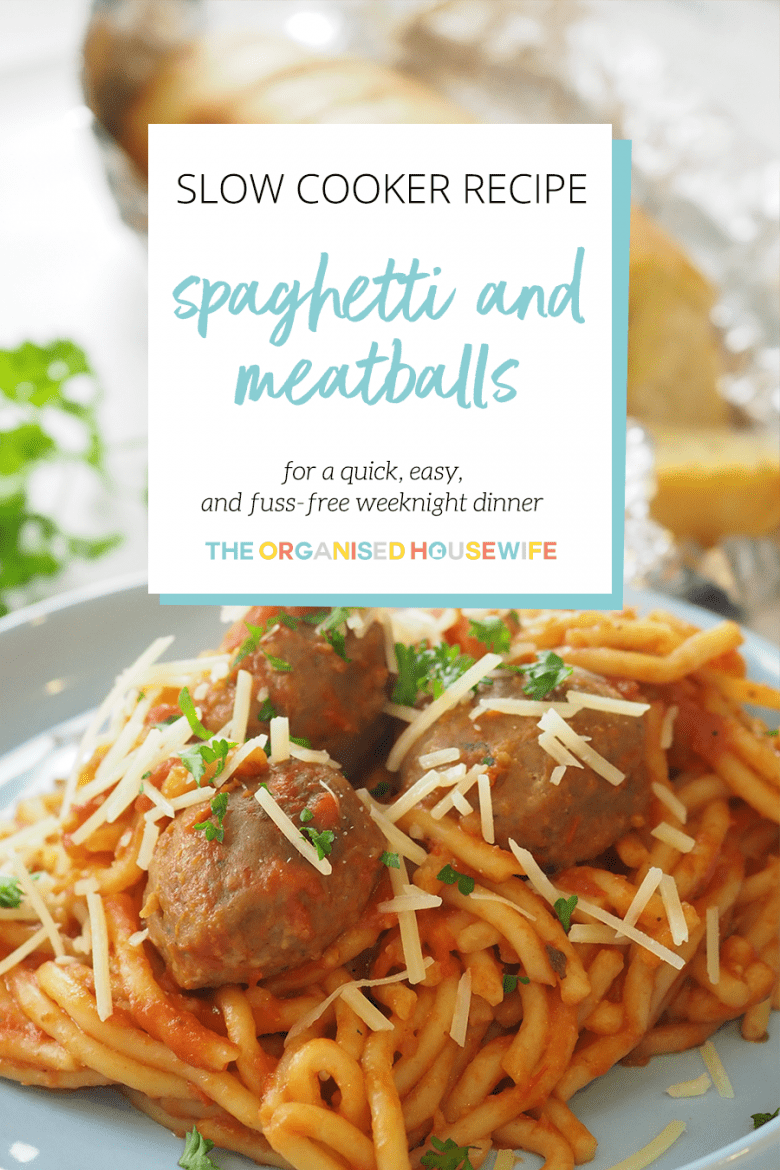 READ MORE: 5 Foods I Meal Prep On The Weekend For The Week Ahead