As the weather gets colder our family has been loving warm, slow cooker dinners. I love our slow cooker, I use it at least once a week when we take the kids to sports so that dinner can be ready once we get home. There's nothing like walking into a house filled with the delicious smell of dinner! I've put together a list of some of my favourite slow cooker recipes – I hope your family loves them as much as we do.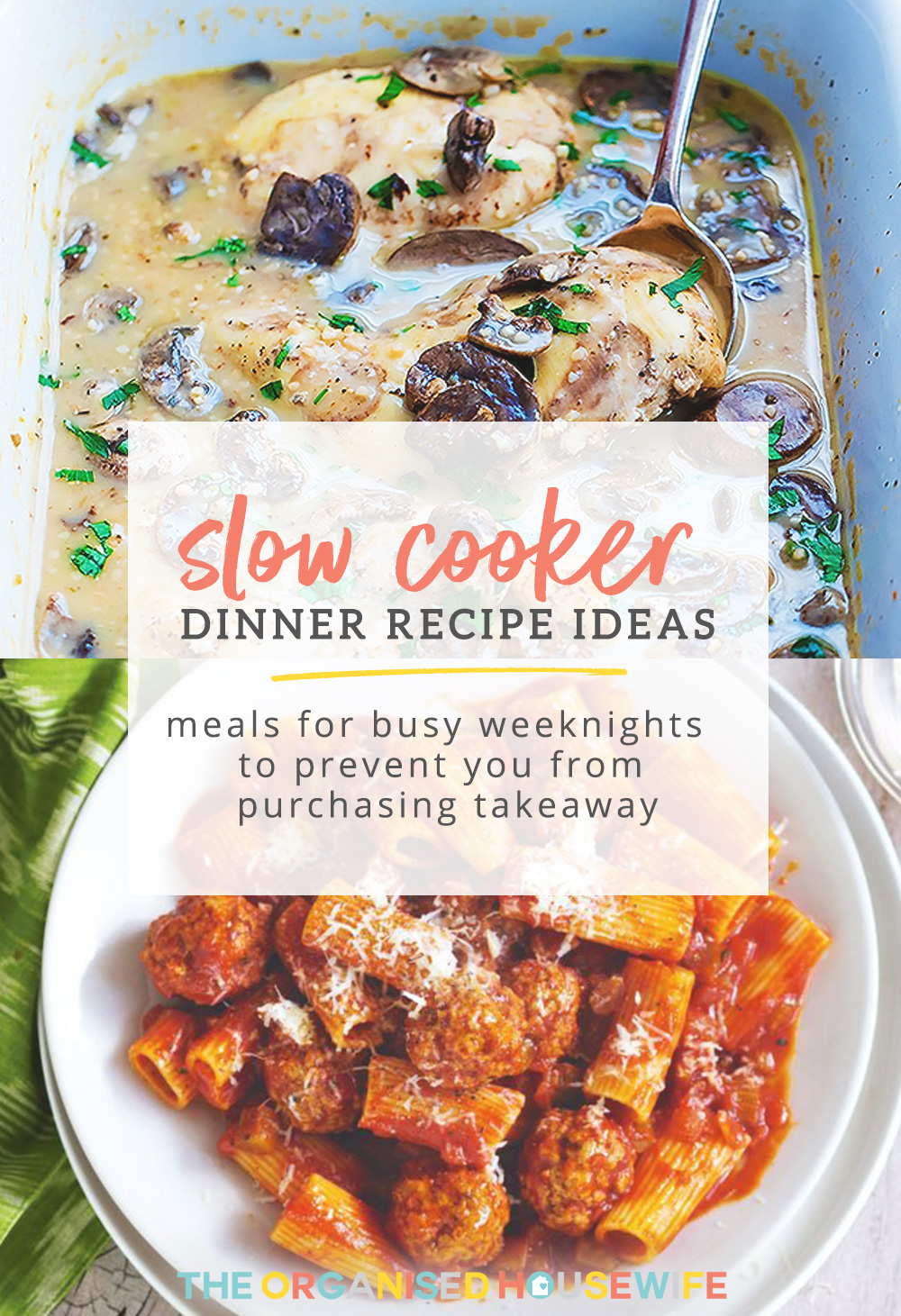 Recently, reader Sarah reached out to the online community with some concerns about leaving the slow cooker on while out of the house. She received some really great advice about this:
I turn it on before I go to bed & then it's ready when I get up in the morning that way it's not on when I'm not home. – Julie W
I use ours when I'm not home all the time!! Like people said, just make sure it's not touching anything so it can't burn anything and only on low. – Annette F
I leave it on and go out but I tested all recipes while I was home first so I knew it would be ok and I could do the set and forget until dinner time when I got home. – Ruth H
I use a plug in timer – it goes into the socket and then I plug my slow cooker into that. I'm gone for close to 10 hours, and whatever I'm cooking would have dried up if I just left it. This way I set it to come on and off at a certain time, usually for an hour less than the recommended cooking time because it still cooks while it's turned off. Works well for me. – Gwen C
SLOW COOKER MEXICAN SALSA CHICKEN RECIPE – I have a recipe that is so versatile that you can create quite a few different dinners from the one recipe… my family absolutely love it!!
Find my Slow Cooker Mexican Salsa Chicken Recipe here.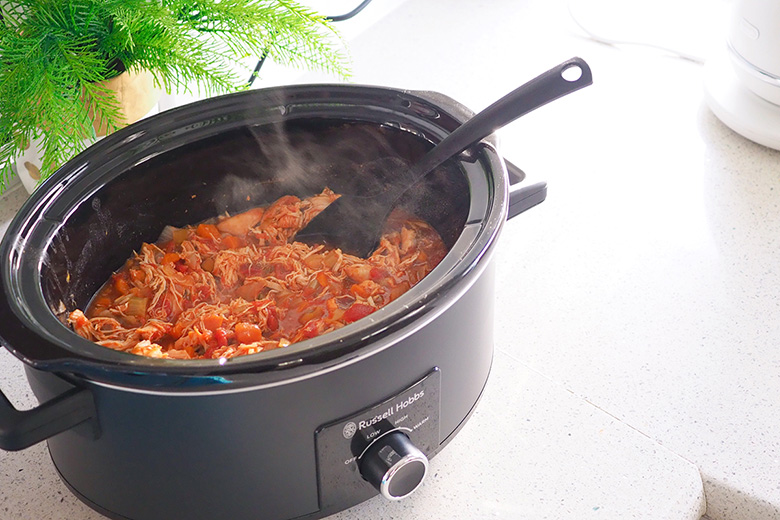 SLOW COOKER HONEY SOY CHICKEN – There are many advantages of using a slow cooker, like buying the cheaper cuts of meat that cook tenderly over a slow heat. Cook healthy efficient meals for your family. This Honey Soy Chicken Recipe will be a favourite for the whole family with it's sweet and juicy chicken pieces.
Find the Slow Cooker Honey Soy Chicken recipe here.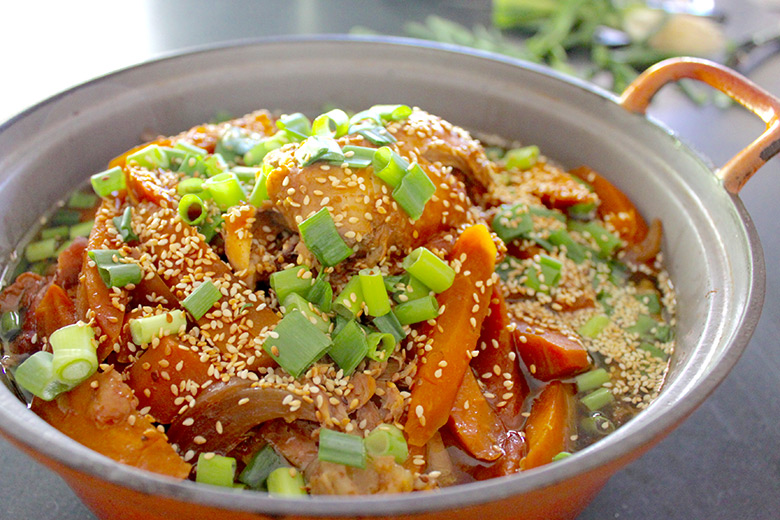 SLOW COOKER CHICKEN, LEEK AND MUSHROOM CASSEROLE – Full of country-style French flavours, this creamy dish is casserole cooking at its best.
Find the Slow Cooker Chicken, leek and mushroom casserole recipe here.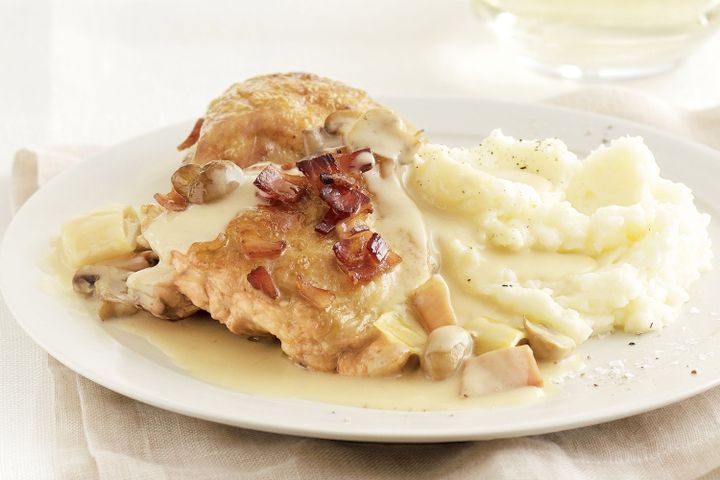 ---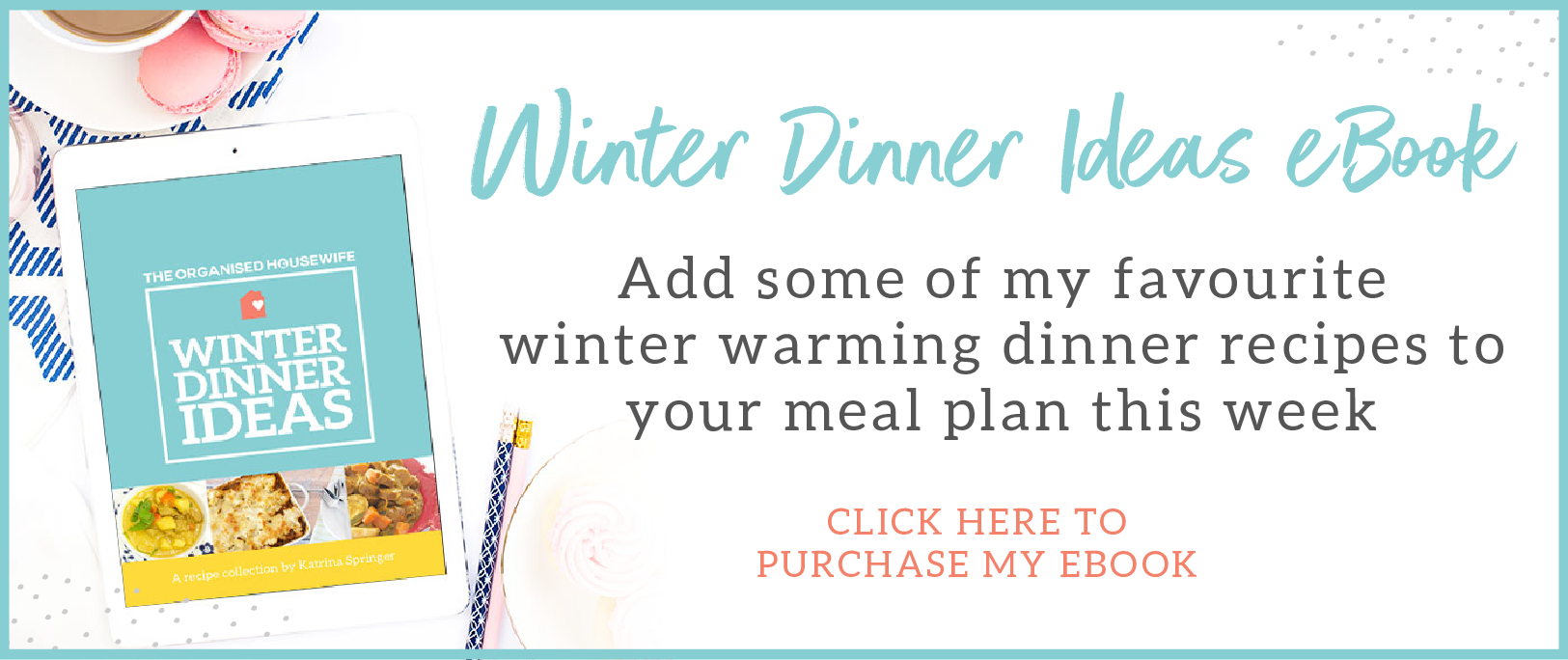 Also! check out my Winter Bundle and save.
---
SLOW COOKER ASIAN CHICKEN SALAD – Slow cooker dinners are really easy to put together. This Asian Chicken Salad isn't really a winter dish, but my kids absolutely love it.
Find my Slow cooker Asian Chicken Salad recipe here.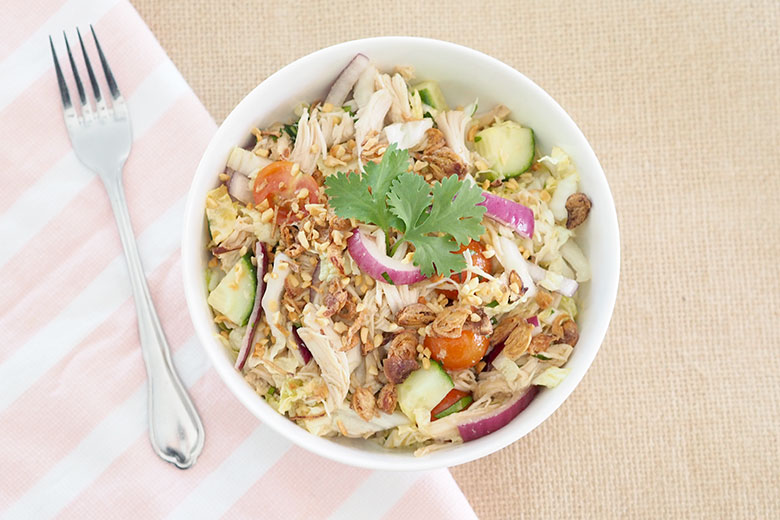 SLOW COOKER CHICKEN MARSALA – easy, saucy and flavorful slow-cooked chicken in marsala sauce!
Find the Slow Cooker Chicken Marsala recipe here.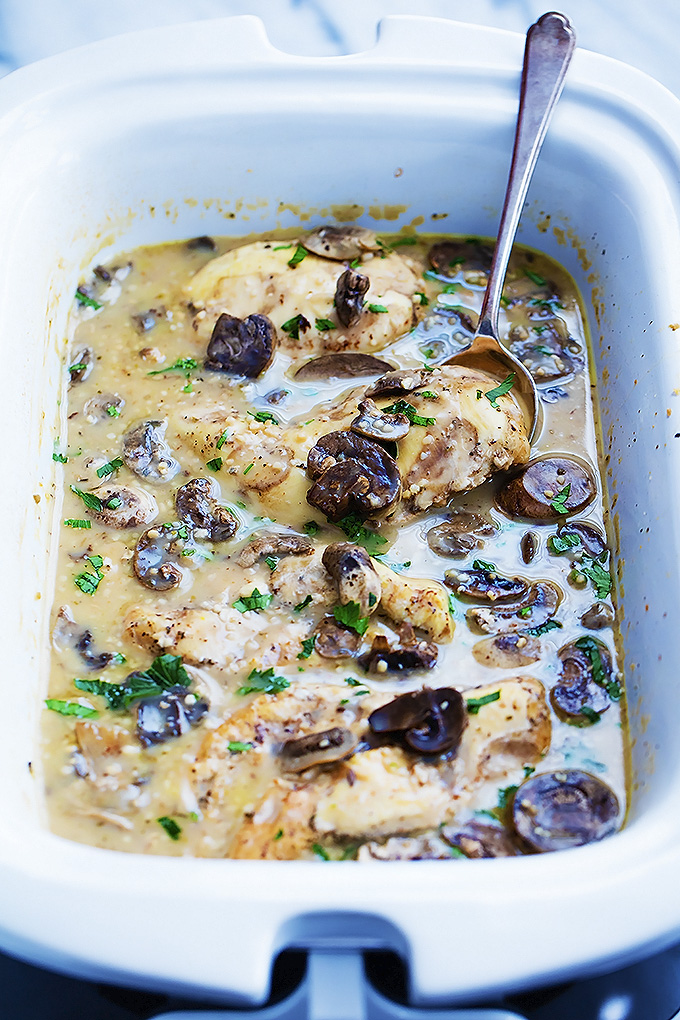 SLOW COOKED SILVERSIDE – This slow-cooked silverside with mustard parsley sauce is fuss-free, so very tender and is really simple to put together.
Find my Slow Cooked Silverside with Mustard Parsley Sauce here.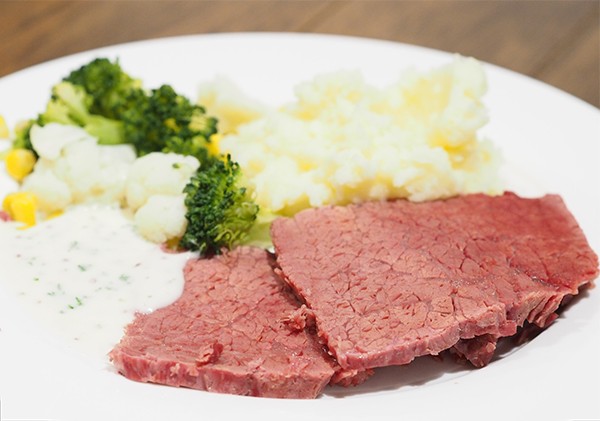 SLOW COOKER BACON WRAPPED PORK ROAST – Because bacon makes everything better, especially when it's effortlessly slow cooked with a brown sugar glaze!
Find the Slow Cooker Bacon Wrapped Pork Roast here.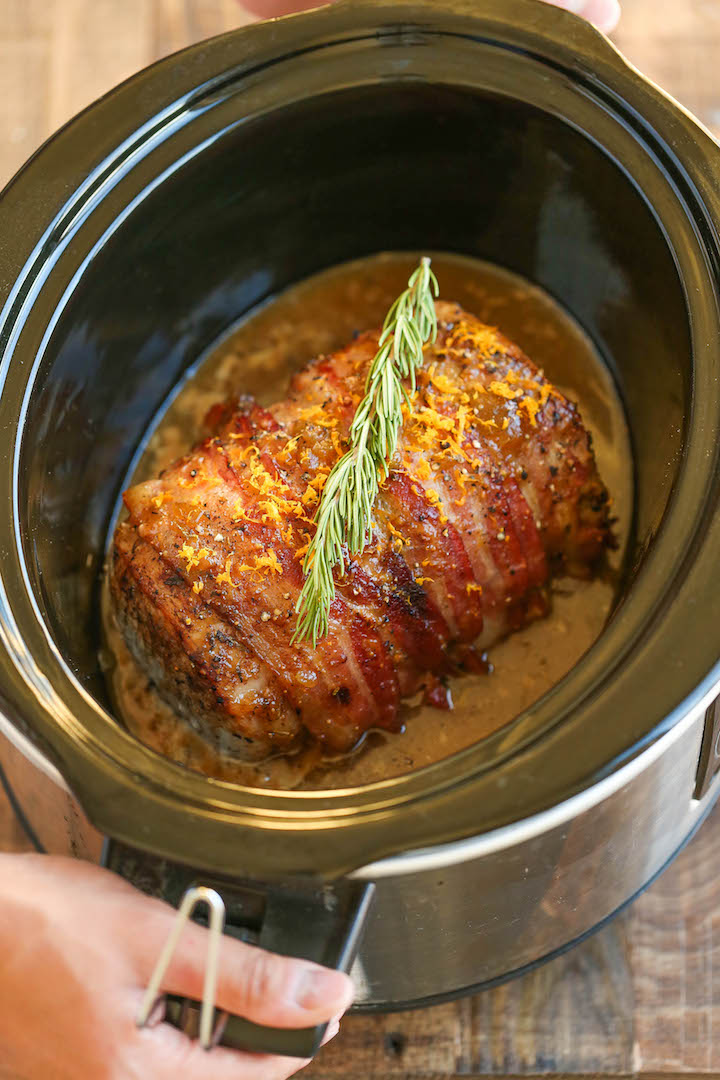 SLOW COOKED CHICKEN DRUMSTICKS IN BBQ SAUCE – Chicken drumsticks are always a popular dinner choice for the family. This chicken recipe uses a delicious Texan-style barbecue sauce you can make at home over melt-in-the-mouth slow cooked chicken legs to create a lip-smacking dinner.
Find the Slow Cooked Chicken Drumsticks in BBQ Sauce recipe here.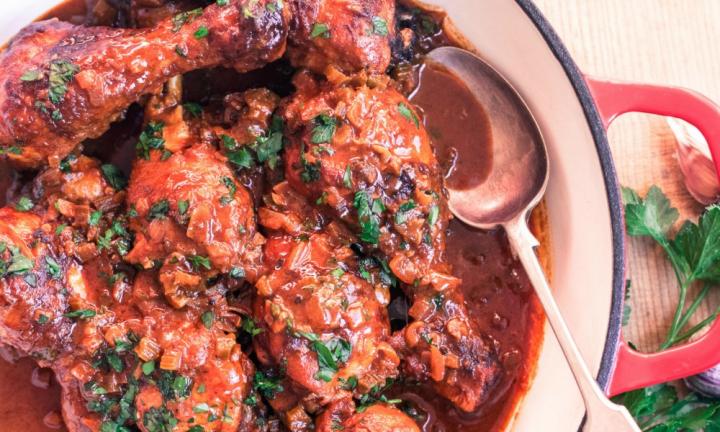 SLOW COOKER MONGOLIAN BEEF – I love using the slow cooker on those nights I know we are going to be super busy, to come home from a long day and know that there isn't much preparation ahead for dinner is such a relief. When you come home from your busy day cook some rice and serve!
Find my Slow Cooker Mongolian Beef recipe here.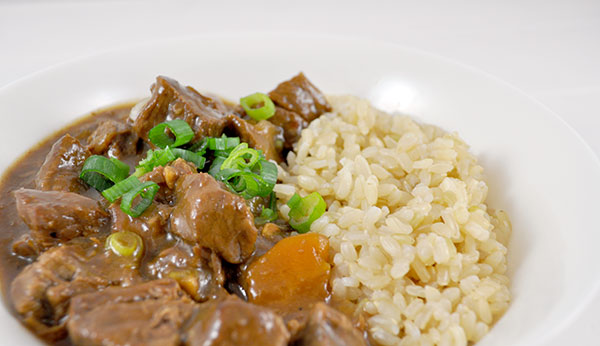 SLOW COOKER LAMB SHANKS WITH TOMATOES – This easy slow cooker recipe combines the delicious flavours of lamb shanks and a rich tomato sauce to make a yummy warming casserole.
Find the Slow cooker lamb shanks with tomatoes recipe here.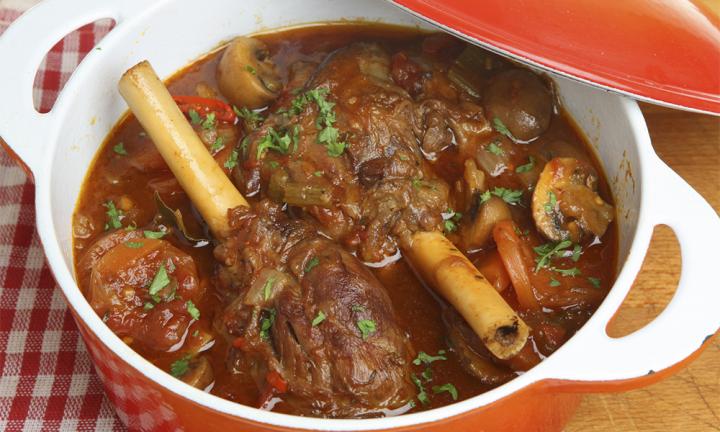 SLOW COOKER PORK CUTLETS WITH APPLE & PARSNIP – For the most tender, flavoursome pork, let your slow cooker do all the work.
Find the pork cutlets with apple & parsnip recipe here.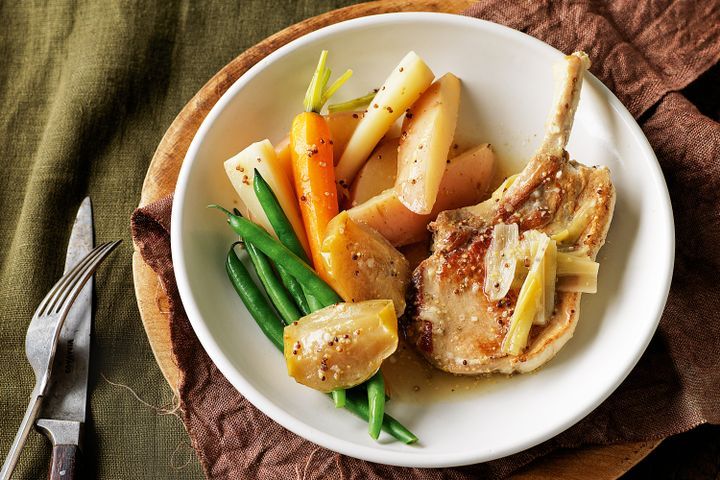 SLOW COOKER PORK AND VEAL MEATBALLS WITH RIGATONI – Pop a few ingredients in your slow cooker and come back later to a no-fuss pork and veal meatballs meal. Easy!
Find the Slow-cooker pork and veal meatballs with rigatoni here.
SLOW COOKER BEEF RAGU – The beauty of slow cooked meals means that after a little prep, the ragu can be left to bubble away until dinner time.
Find the Slow Cooker Beef Ragu recipe here.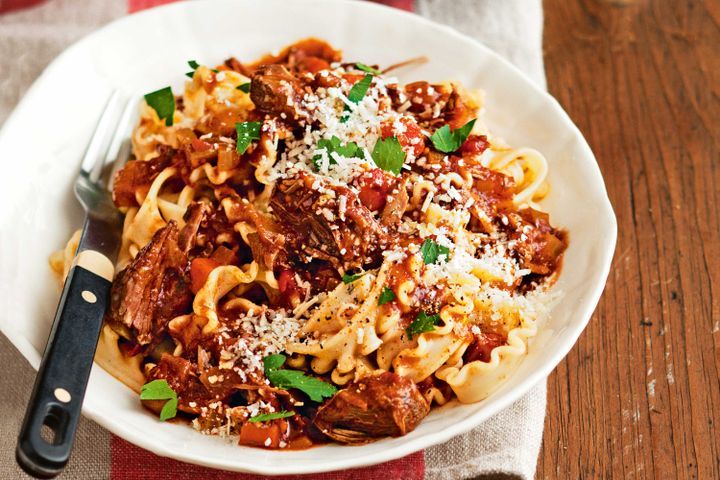 What is your favourite slow cooker recipe?