It's this time of year that my slow cooker makes a more frequent appearance.  I love slow cooker dinners. They are really easy to put together and at the end of the day, depending on the recipe, it's ready or you just have to chop up some salad (like this recipe below) or make some pasta or rice to serve along side it.
This Asian Chicken Salad isn't really a winter dish, but my kids absolutely love it.  I found this recipe in the little recipe book that came with my crock-pot, there is quite a few recipes in there worth trying.  I've made it a few times now for dinner and lunch.  However, I have tweaked the recipe ever so slightly as we aren't fans of coriander and prefer to use brown sugar instead of palm sugar.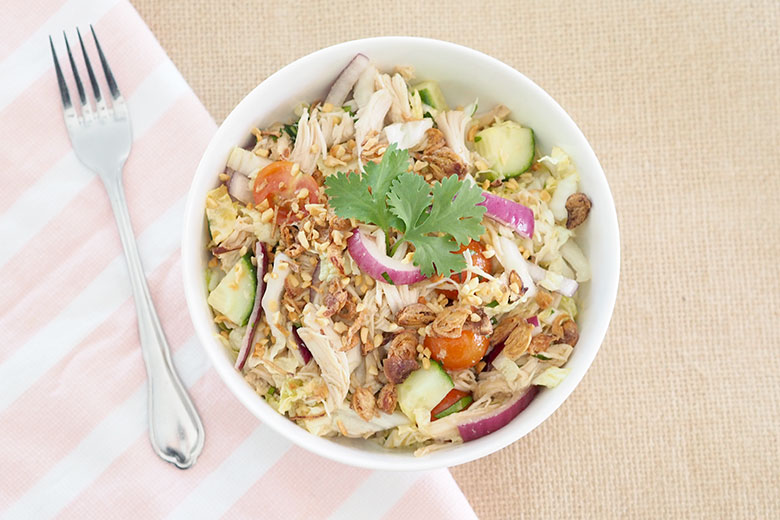 This is also a great way to poach chicken to have on hand for salads for lunch through the week or stir through enchilada's or pasta dishes.
this recipe was inspired by the Crock-Pot little recipe book
More recipes you may enjoy
CHICKEN AND CORN CHOWDER – This chicken and corn chowder is a scrumptious thick and chunky soup, which fills up those hungry bellies a little more than a pureed type of soup.
RECIPE: CHICKEN AND CORN CHOWDER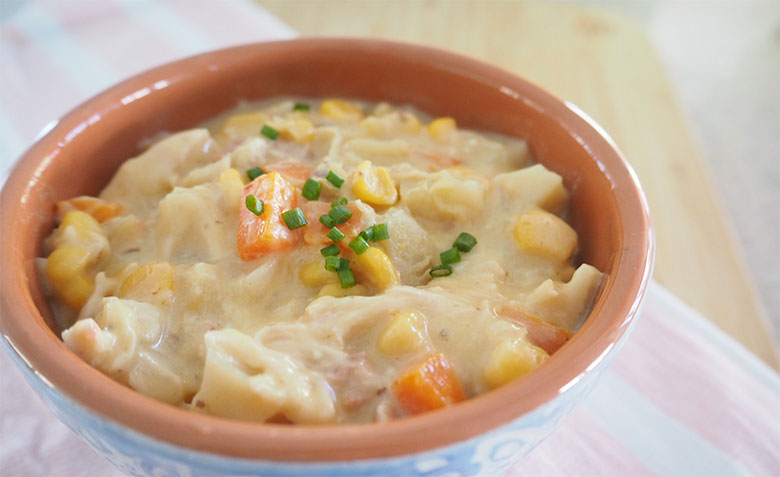 CHICKEN AND CHEESE PASTA BAKE – Need a fast dinner idea. This Chicken pasta bake doesn't take long to put together and the kids will enjoy it!
RECIPE: Chicken and Cheese Pasta Bake