I love the slow cooker. I love how the most simplest of recipes take little effort and yet taste so good.  This Slow Cooker Shredded BBQ Chicken recipe is one of those. My kids have very busy after school schedules, sport, scouts and other activities.  There are evenings that it's impossible to have the time to cook as I am too busy being Mum's taxi.  On these nights we have left overs, where I make a double batch of dinner the night before, something quick and easy like eggs on toast or a slow cooker dinner.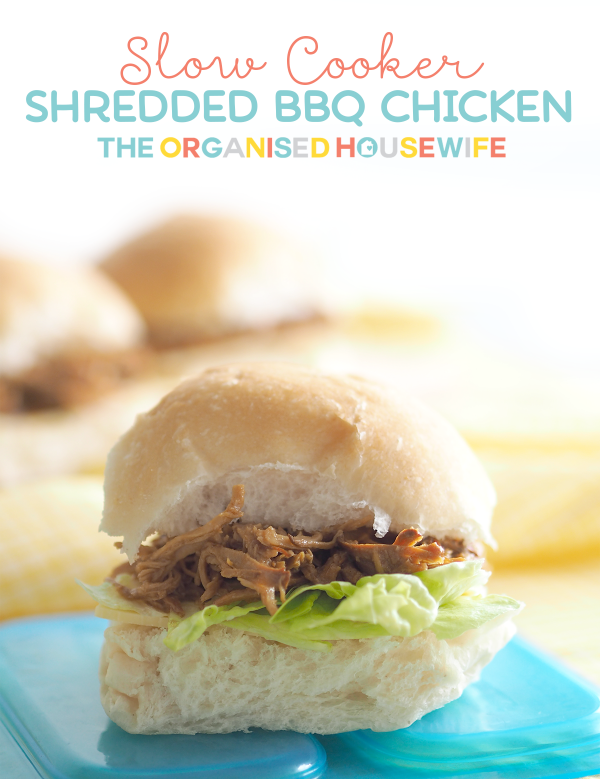 Slow Cooker Shredded BBQ Chicken
Simply place chicken breasts into the slow cooker, then mix remaining ingredients into a jug, then pour over chicken and cook for 8 hours.  The chicken is very easy to shred after cooking all day.  I poured all the sauce over the shredded chicken which gives it plenty of flavour.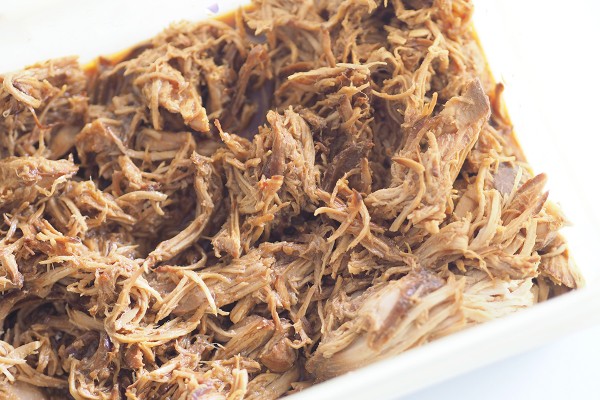 I served it on bread rolls with lettuce and cheese as a quick dinner.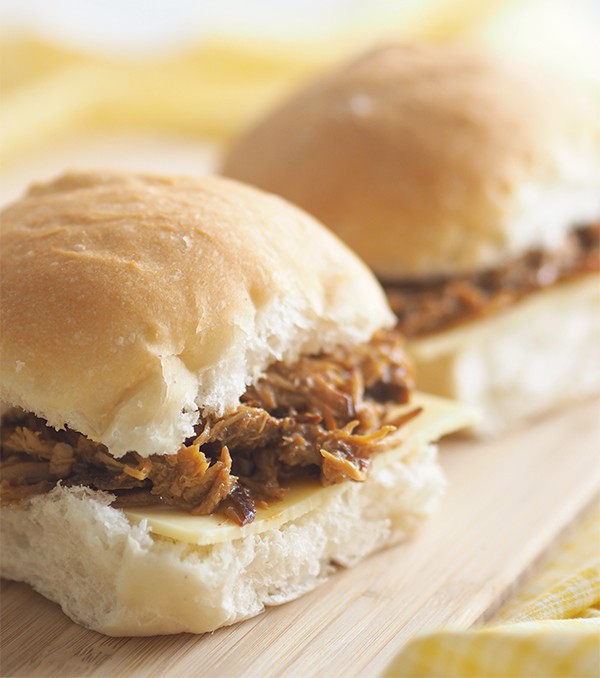 There is so much left over enough for the kids to have it on a roll for lunch the next day in their school lunch boxes.  I squeezed out some of the juice and put it in one of the compartments of the lunchbox so the kids can then spoon onto the bun at lunchtime.  This lunchbox is available here.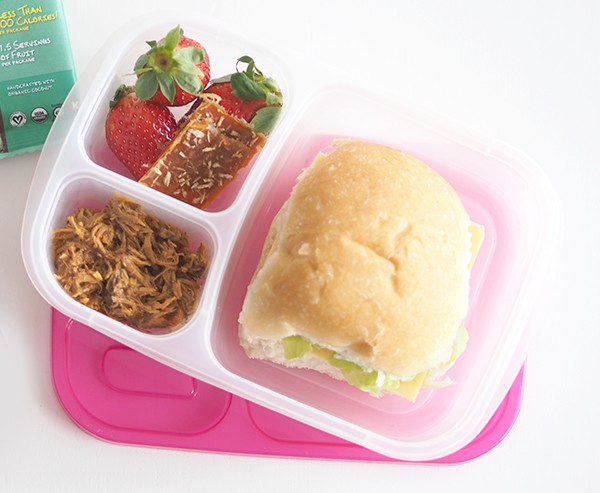 And then I made BBQ Chicken pizza's for dinner the next night.  You could possibly halve the recipe, but I love the convenience that it can feed us for a few meals!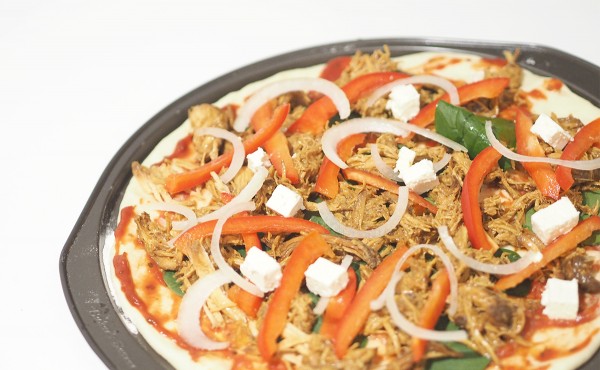 Slow Cooker Shredded BBQ Chicken
Serves:

| | | |
| --- | --- | --- |
| Prep Time | Cook Time | Total Time |
| 5 mins | 8 hours | 8 hours 5 mins |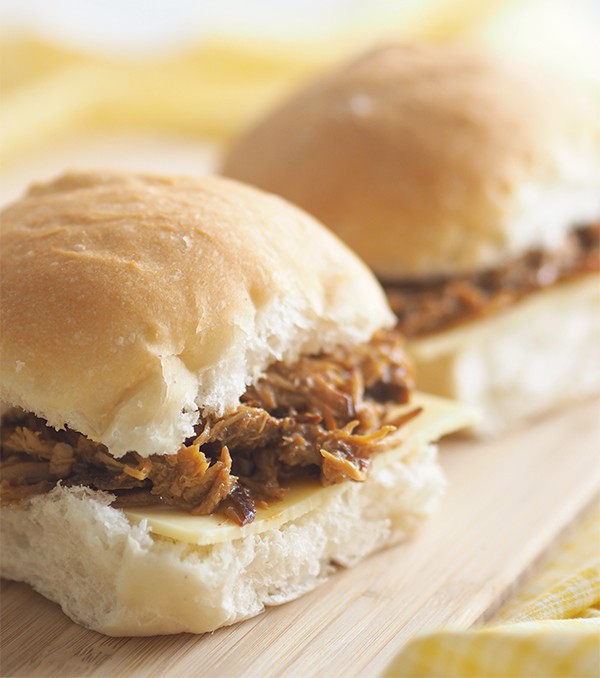 Ingredients
6 chicken breasts, skinless
350ml BBQ sauce
1/2 cup Italian salad dressing
1/4 cup brown sugar
1 garlic clove
2 tablespoons Worcestershire sauce
Instructions
Place chicken into slow cooker
Mix remaining ingredients into a bowl
Pour over chicken
Cook on low for 8 hours
Shred chicken
By Kat – The Organised Housewife


2 Ingredient lunchbox scrolls – If you want to make some fresh scrolls for lunch at home or lunch boxes, this is a really fast and easy recipe.  Equal parts self-raising flour and greek yoghurt, that's it!! View recipe here.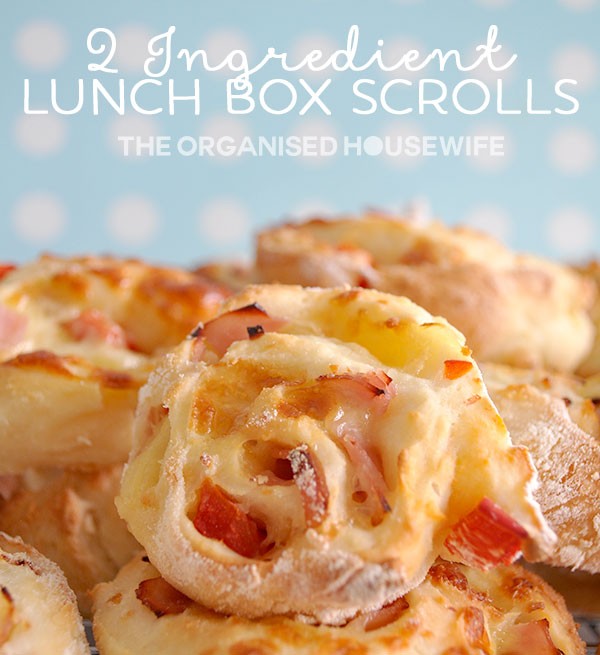 Mexican Chicken Rolls – Ooh we so love Mexican in this household.  The girls and I like most dishes as I make them, but the boys (so macho) like to add in extra dashes of chilli sauce or jalapenos.   We often have chicken rolls for lunch on the weekends, but this took the traditional chicken and mayo roll to a whole new level.  If you love Mexican you must try this! View recipe here.