I love using the slow cooker on those nights I know we are going to be super busy, to come home from a long day and know that there isn't much preparation ahead for dinner is such a relief.  Below I've shared a delicious slow cooker Mongolian Beef recipe.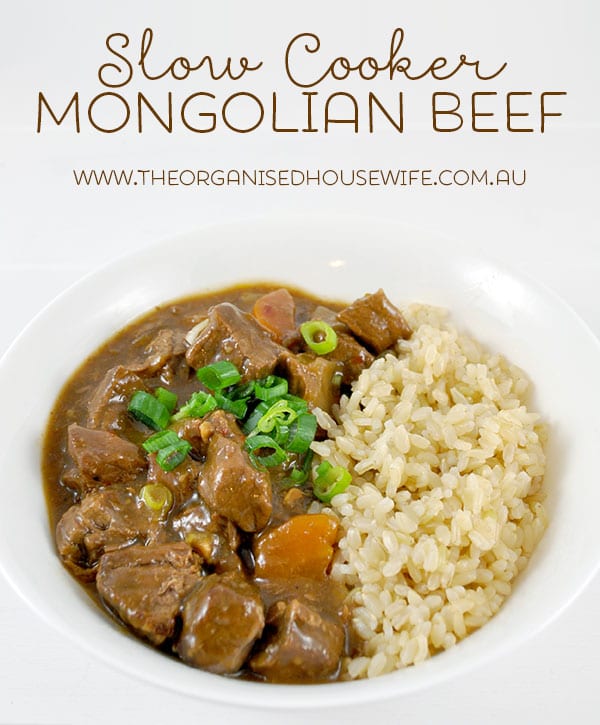 This easy slow cooker recipe doesn't take too much effort, coat the beef in cornflour, slice onions and mix sauce ingredients in a jug, that's it.  When you come home from your busy day cook some rice and serve!
Slow Cooker Mongolian Beef

| | | |
| --- | --- | --- |
| Prep Time | Cook Time | Total Time |
| 15 mins | 6 hours | 6 hours 15 mins |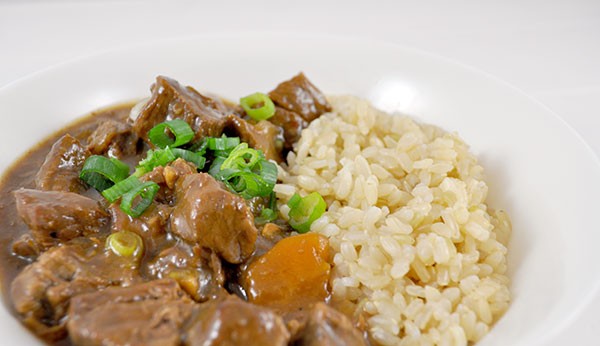 Ingredients
1kg beef, diced
¼ cup cornflour
1 onion, cut into wedges
1/2 cup soy sauce
¼ cup white wine
¼ cup cooking sherry
2 teaspoons white wine vinegar
1 teaspoon sesame oil
1 teaspoon honey
1 teaspoon ginger, minced
¼ teaspoon black pepper
½ teaspoon dried chilli flakes
3 tablespoons peanut butter
2 teaspoons garlic, minced
Spring onions, finely sliced for garnish
Instructions
Place beef in a large snap-lock bag.
Add cornflour, seal bag and shake to coat.
Place beef and onion into slow cooker.
In a jug add soy sauce, wine, sherry, vinegar, oil, honey, ginger, pepper, chilli, peanut butter and garlic. Mix.
Pour sauce mixture over beef, stir to combine.
Cover and cook on low for 6 hours, stirring once.
Add beef to a bowl and spoon additional cooking sauce over the top.
Sprinkle with spring onions and serve with rice.
By Kat – The Organised Housewife