Some think the side dishes are even more important than the main food like Turkey and Ham. So how do you know if you're serving the right sides with your main meal? The trick is to find a balance between the dishes and serve side dishes that will compliment your mains, yet create a good option for any non-meat eaters who will be attending, so that they can feel satisfied from the food provided. Salads are always a good way to accommodate for Vegans or Vegetarians too, but always make sure that you serve carbohydrates like a potato salad for the V groups. Here are some good side dishes to consider for Christmas Day.
If you have a favourite recipe, please leave it in the comments below!!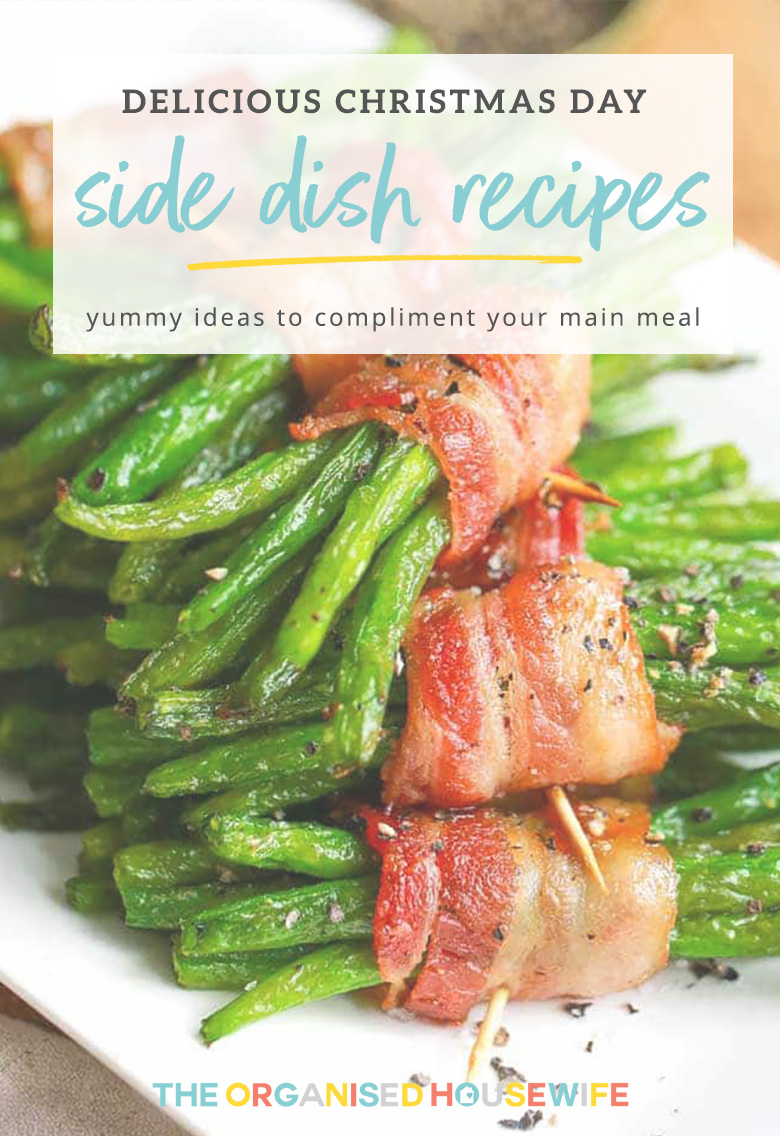 ---
MY CHRISTMAS DAY MENU I'M MAKING FOR MY FAMILY THIS YEAR – if you haven't seen my post on what I'm cooking for Christmas Lunch/Dinner and still need more ideas for your Christmas Day, check out my All Day Christmas Menu.

---
ENTICING CHRISTMAS SIDE RECIPE IDEAS
Look at all the luscious colours in this Parmesan Brussels Sports Salad. I think that this would make a beautiful side dish on Christmas Day. Imagine this salad on a plate right next to the Christmas Turkey.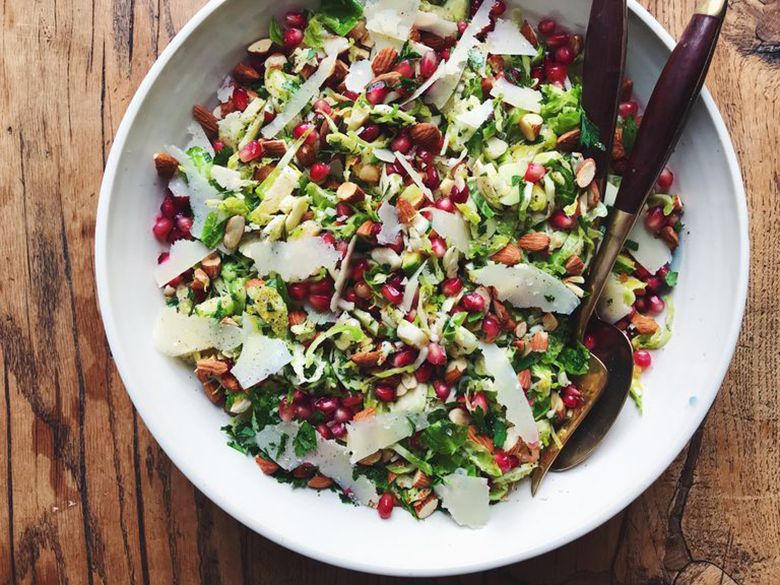 photo credit Delish.com
So I recently perfected my Homemade Potato Salad and it's better than ever. This is a side dish that I will be serving to my guests on Christmas Day and is part of my 2018 Christmas Menu.
I found this little Cheesy Bakes Asparagus dish and thought that this is a simple, yet hearty and satisfying side dish that would also make the Vegetarians happy. After all, nothing goes better than asparagus and cheese all roasted through from the oven.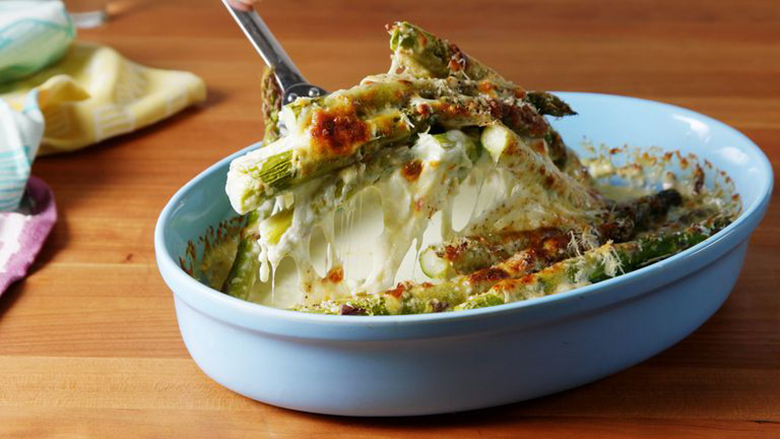 photo credit Delish.com
I went to a friend's Christmas party recently and took this yummy salad with me as my 'bring a dish' contribution which went down very well. I created an incredible salad dressing by blending all the ingredients and the whole Sweet & Sour Cucumber & Watermelon Salad was just simply amazing.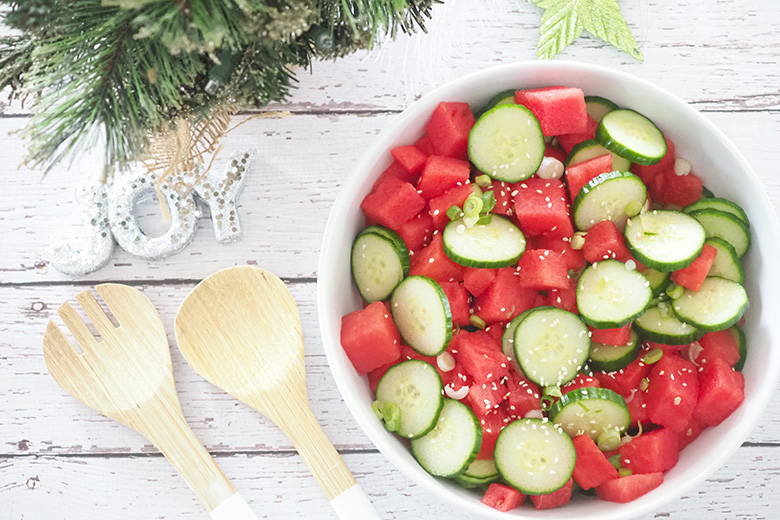 Mmm, you just cannot have a Christmas without some potatoes, and this Garlic & Herb Smashed Potatoes recipes would definitely suffice most guests at your Christmas banquet. And they will last a few days if you end up with a lot of leftovers.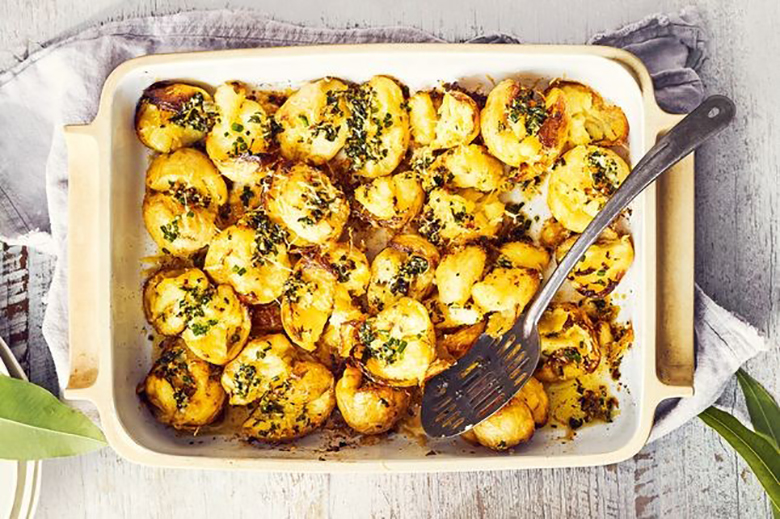 photo credit Taste.com
Eggplants are such an underrated vegetable. They are incredibly good for you and cooked it the right way, amazing for your taste buds. This Chargrilled Eggplant with Yoghurt Sauce recipe would go so well with barbeque prawns.

photo credit Taste.com
Look at the vibrant colours in this slaw!! Looks so pretty, doesn't it? I usually make my Homemade Coleslaw which has cheese in the recipe, but this year I'm going with something more a little like this Quick Christmas Slaw so that I minimise my time in the kitchen.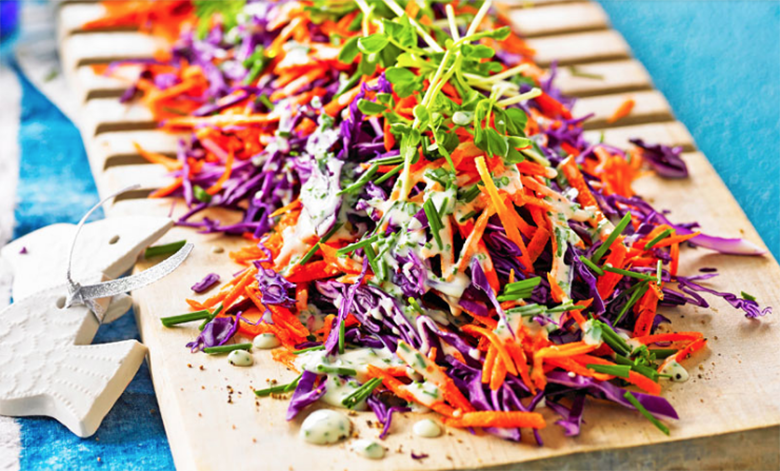 photo credit Weight Watchers
How cute do these Bacon Wrapped Green Bean Bundles look!! I think they would look so good on a serving dish right in between the ham and fresh prawns on the table. And who doesn't love a bit of bacon!!! The green beans also provide the festive colours.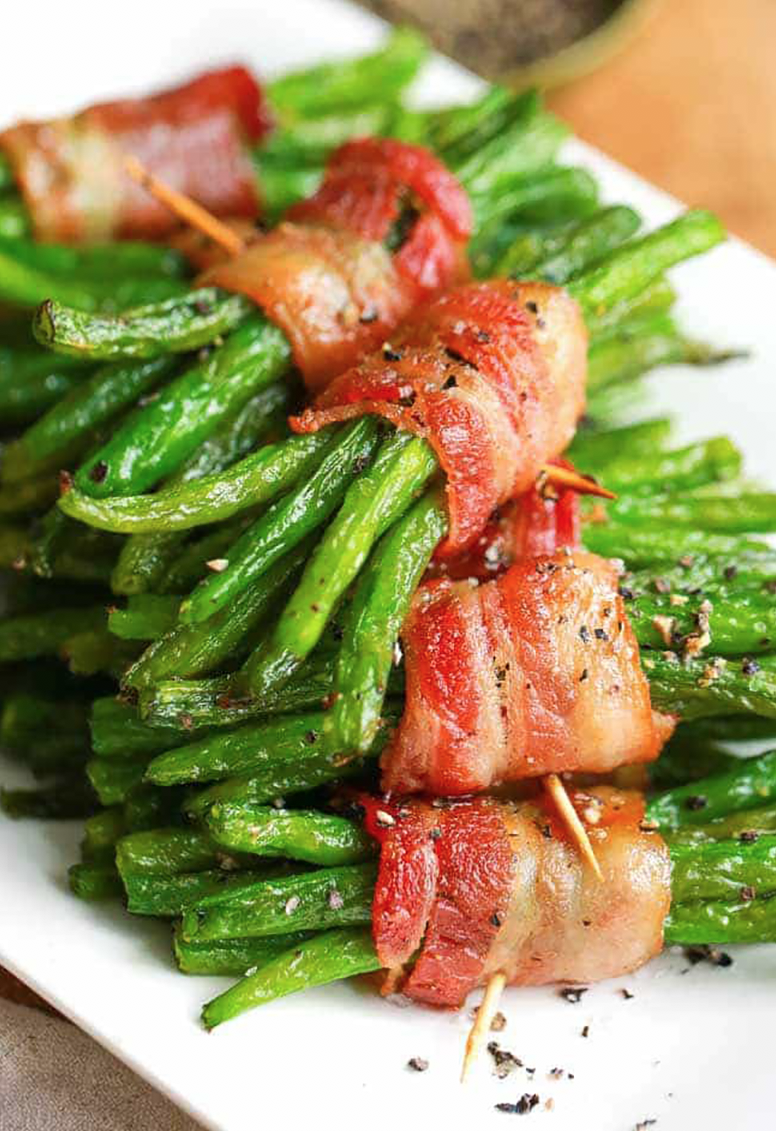 photo credit Spend With Pennies
WHAT IS YOUR CHRISTMAS SIDE DISH THAT'S A FAMILY TRADITION EVERY YEAR?