This savoury mince recipe is quick to make, comes packed full of veggies, and my kids absolutely love it!
Savoury mince makes me a little nostalgic – when I was younger I visited my Nan every Tuesday for dinner, and more often than not she served us savoury mince with mashed potato and vegetables. These days I often make my own kids savoury mince for dinner, although when I do I usually serve it on toast – that's the great thing about savoury mince, it's so versatile!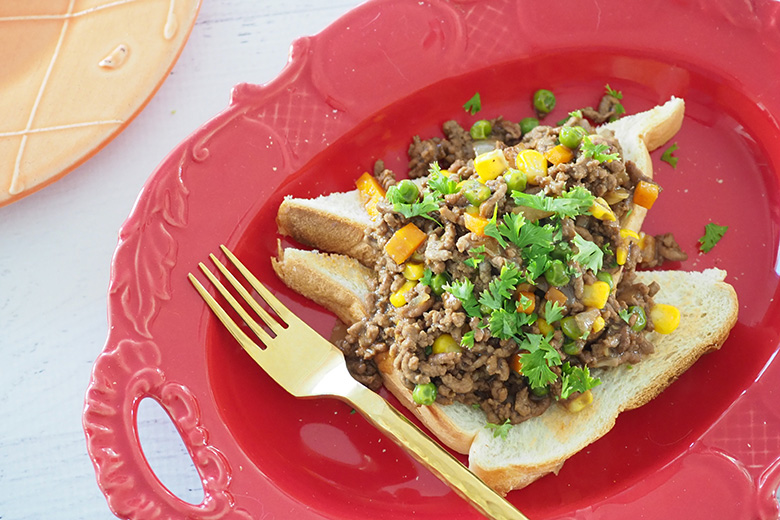 It's a super quick and easy dish to make – it only takes me 20 minutes to make.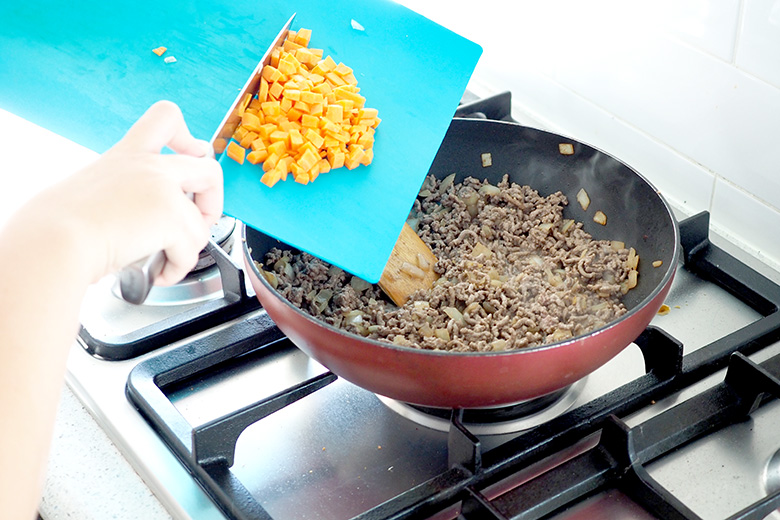 I add in diced carrot, corn and peas, but you could use capsicum or zucchini if you like too.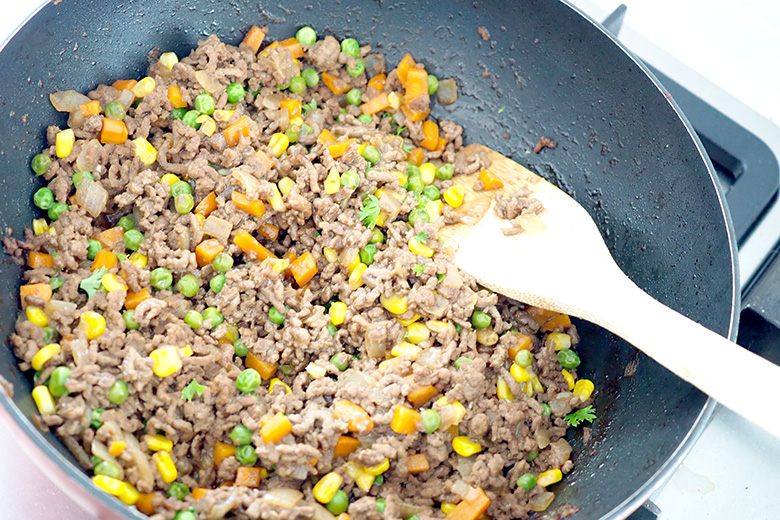 This is a great meal idea for those nights you are needing a quick and easy dinner.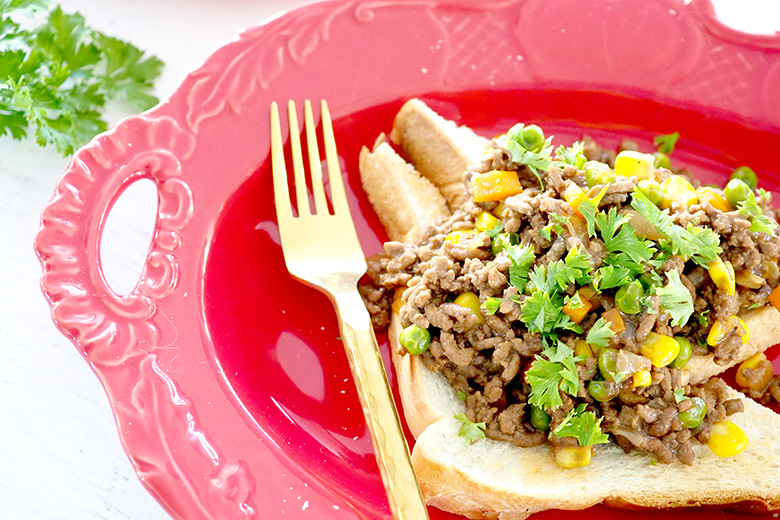 With the cold weather setting in, it's a great time to start creating home-cooked meals like this one. For more hearty dinner ideas, be sure to check out my new cookbook!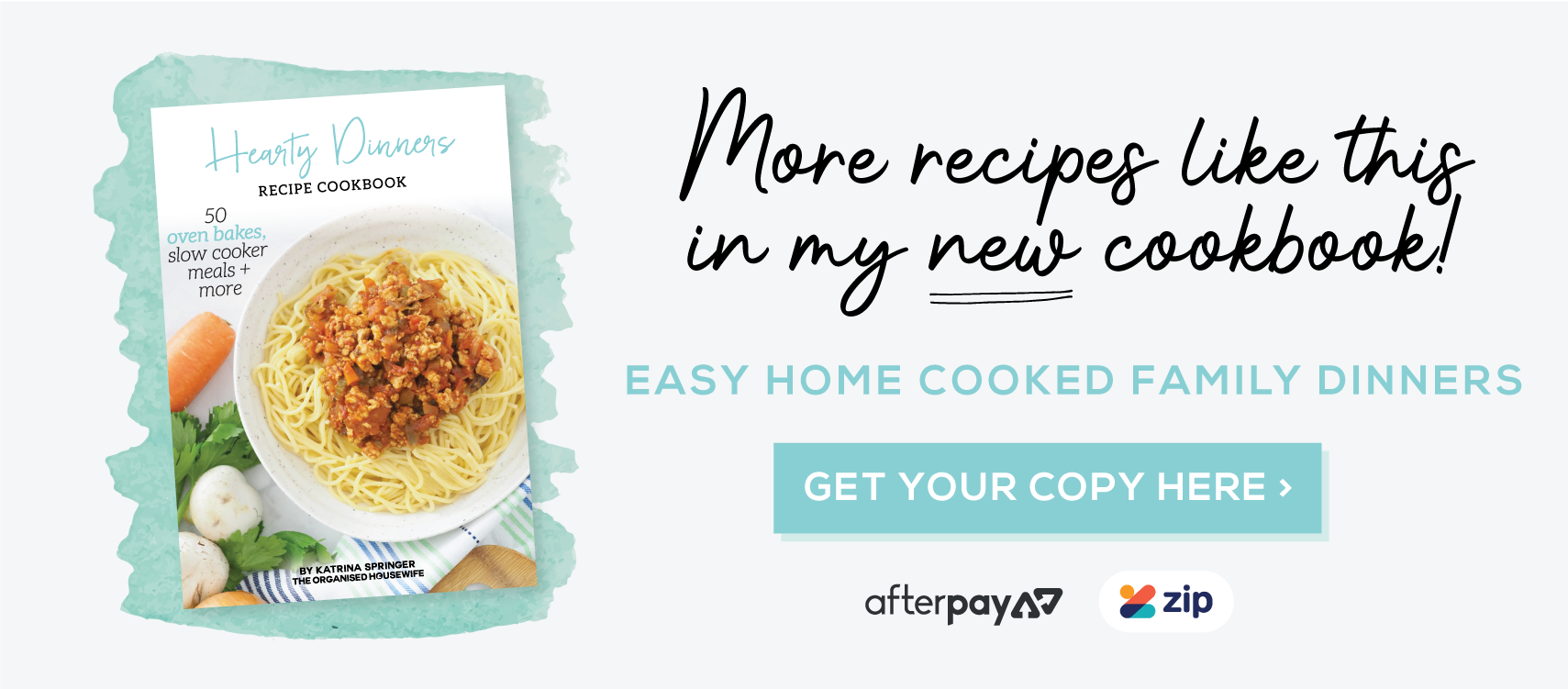 LET ME KNOW WHAT YOU THINK OF THIS RECIPE! – If you've tried this Savoury Mince recipe, please leave me a comment below. I love to hear from people who've made my recipes! You can SUBSCRIBE to receive my newsletters with latest recipes or FOLLOW ME on FACEBOOK, INSTAGRAM and PINTEREST for even more delicious food.
ARE YOU ON INSTAGRAM? – If you make any of these recipes, please share a photo, tag @theorganisedhousewife and add hashtag it #TOHRecipes  – I'd love to see what you're cooking!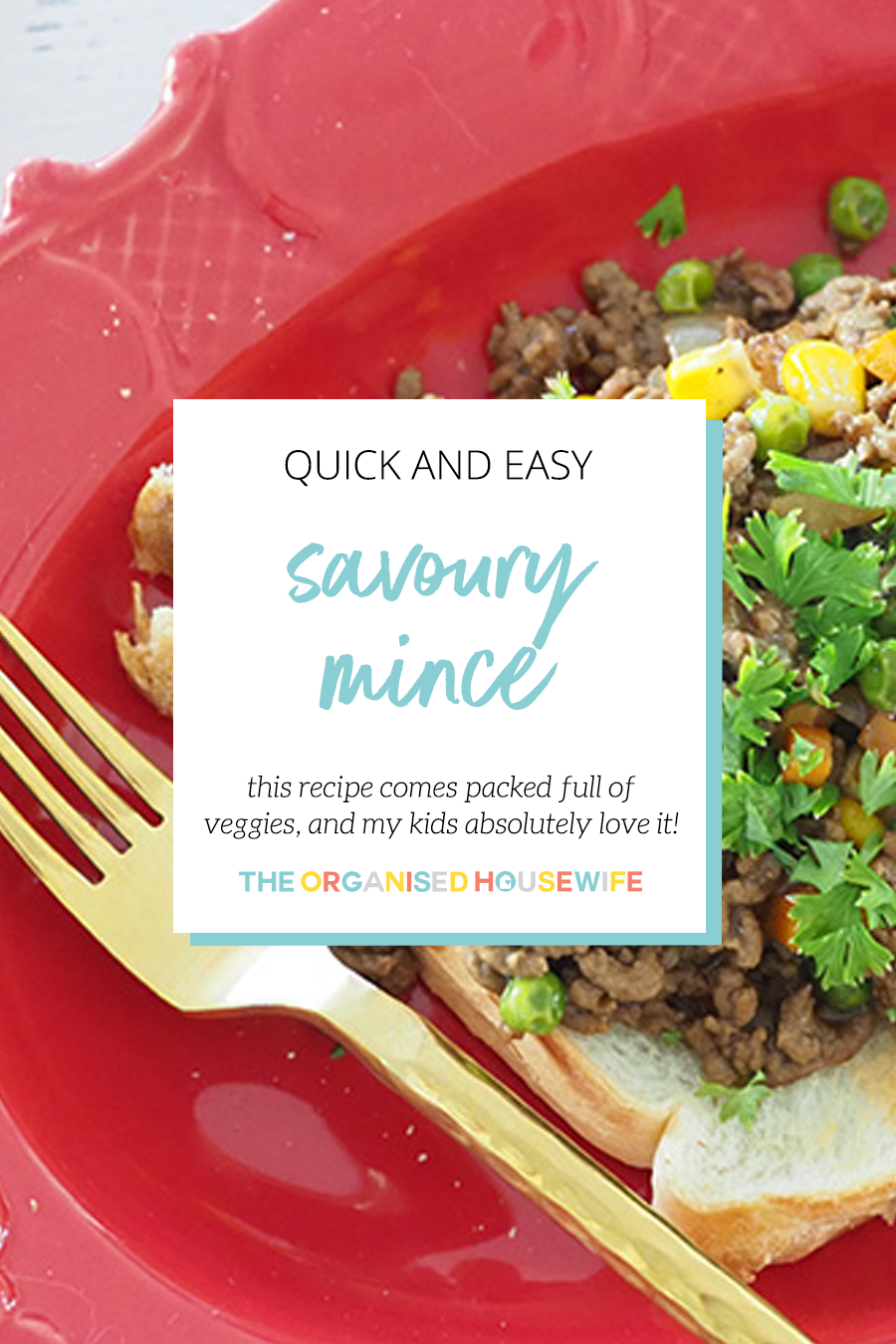 May 27, 2021

March 10, 2021

November 4, 2020