Ooh my goodness Salted Caramel makes me weak at the knees.  This Salted Caramel Sauce recipe was ooh so good over vanilla ice cream, but this takes it one step further flavour it completely as Salted Caramel Ice Cream… simply yum!!
Here is a delightful regular recipe you may enjoy at Taste.com.au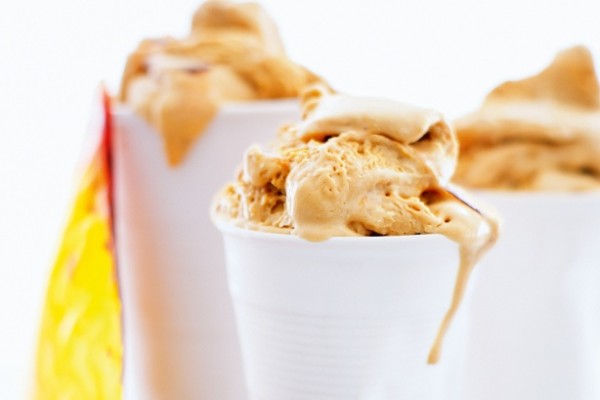 Photography by Brett Stevens
Thank you to the lovely Tenina, who is famous for her delicious Thermomix recipes for sharing her wonderful Salted Caramel Ice Cream recipe today.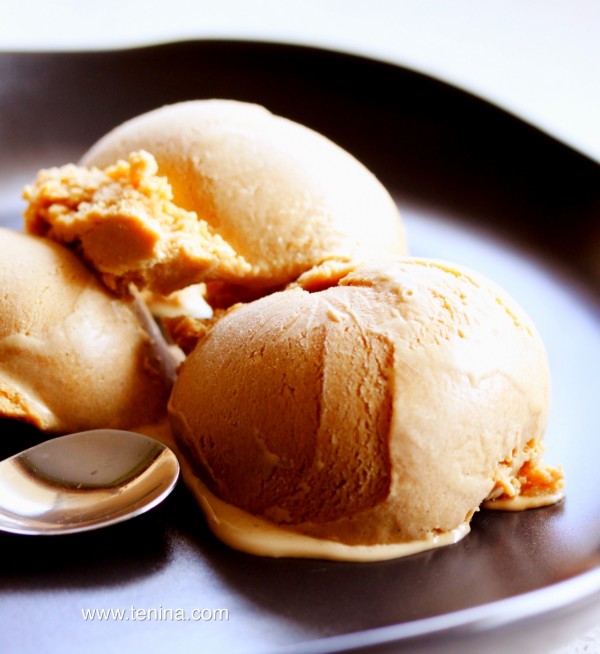 Print
Thermomix Salted Caramel Ice Cream
200g

raw sugar

50g

100% maple syrup

50g

unsalted butter

2 teaspoons

vanilla bean paste

2 teaspoons

pink salt flakes

100g

whole milk

500g

cream

4

eggs

150g

dark chocolate, chopped (optional)
Instructions
Place sugar into TM bowl and mill 15 sec/speed 9.
Add maple syrup, butter and vanilla and cook 15 min/Varoma/speed 1.
Add salt, cream, milk and whisk together 30 sec/speed 5.
Add eggs and beat 20 sec/speed 4.
Cook 5 min/80ºC/speed 4.
Pour into cold metal tin and freeze.
After 3-4 hours when partially frozen, remix 1 min/speed 5 to give a creamier consistency.
Fold through chocolate chunks after remixing few sec/Reverse + speed 1.
Return to cold tin and freeze for up to 12 hours before serving.
It is helpful to place frozen ice cream in the fridge for about 20 minutes prior to serving.
Nutrition
Calories:

4034

Sugar:

303g

Sodium:

5245mg

Fat:

275g

Saturated Fat:

164g

Unsaturated Fat:

93g

Trans Fat:

2g

Carbohydrates:

346g

Fiber:

12g

Protein:

49g

Cholesterol:

1426mg
You can find the original recipe from Tenina here – Thermomix Salted Caramel Ice Cream.
Tenina's new cookbook Souperbowl is great for a cosy night in at home, sharing a tasty meal with friends or a knock-your-socks off dinner party, this eBook has got you covered. What's more, she managed to get chocolate into a book about soups…(well mostly about soups!) as well as a salted caramel cream recipe, it's on my to-make list!! Read more here.

image credit


Salted Caramel Sauce – Ooh my golly gosh… I made this salted caramel sauce within minutes. I then let it cool for a few hours and we drizzled (was a lovely thin consistency as it was still slightly warm) over ice cream later that night, it was ooh so good. . VIEW RECIPE HERE.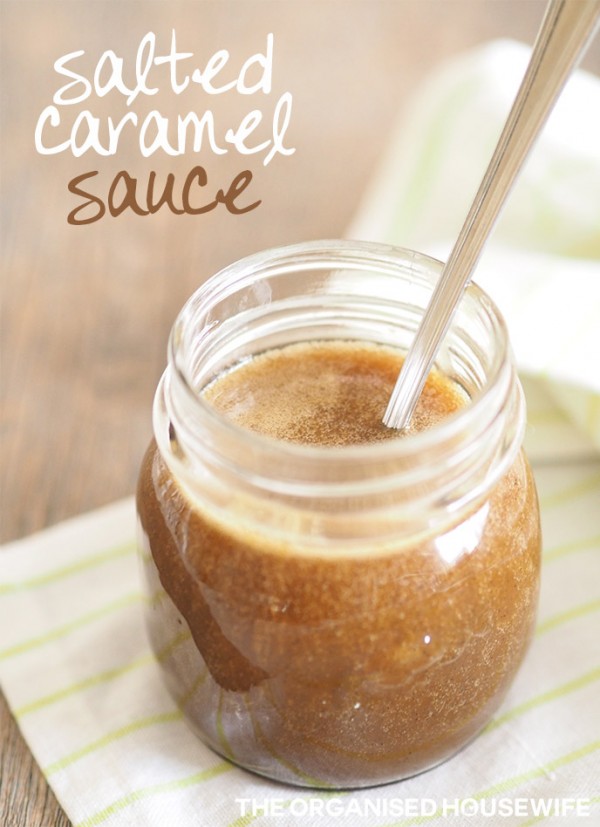 Coconut Caramel Custard – Coconut and Caramel a delicious combination. VIEW RECIPE HERE.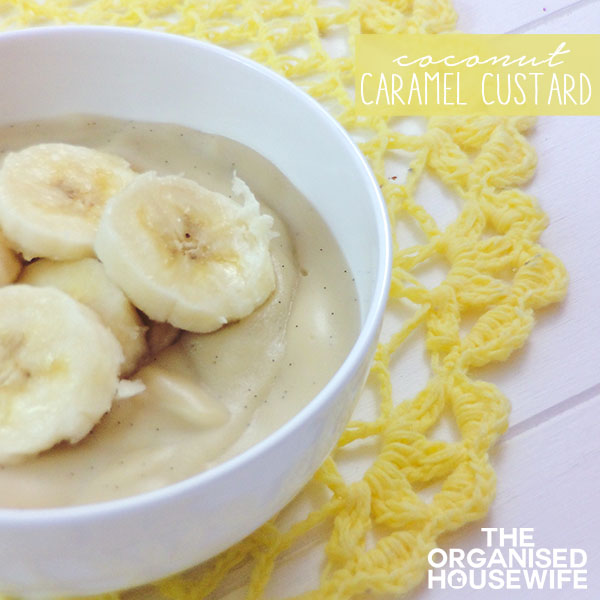 Super Easy Caramel Tarts – These tarts have become a 'requirement' when I catch up with girlfriends for morning tea or dinner parties.  They are extremely yummy and super easy to make, everybody will love them and think you slaved in the kitchen for hours. VIEW RECIPE HERE.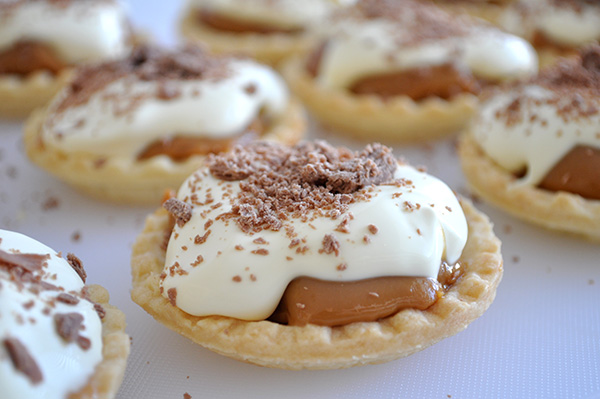 SHARE WHAT IS YOUR FAVOURITE ICE CREAM FLAVOUR?