I find fish one of the hardest meats to feed my family, not because they don't like it, just trying to come up with something that's different, rather than a fish fillet…. which in saying that is perfectly fine, but sometimes can be a little bland as one of my children would say.
Salmon Rissoles
I love salmon and would happily eat it in fillet form at any opportunity, but one of my kids doesn't love it, so I blitz it in the food processor and make it into salmon rissoles…. he loves rissoles.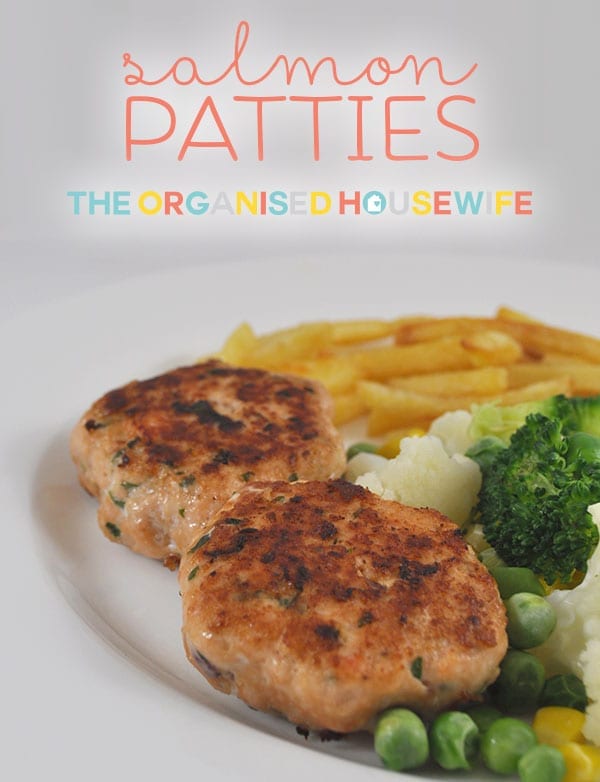 This recipe makes 4 rissoles, the soon to be teens and hubby like 2 each so I usually double the recipe. This would also make a delicious burger, place pattie on to a bun with salad for a light meal.
Salmon Rissoles

| | | |
| --- | --- | --- |
| Prep Time | Cook Time | Total Time |
| 10 mins | 1 hour 10 mins | 1 hour 20 mins |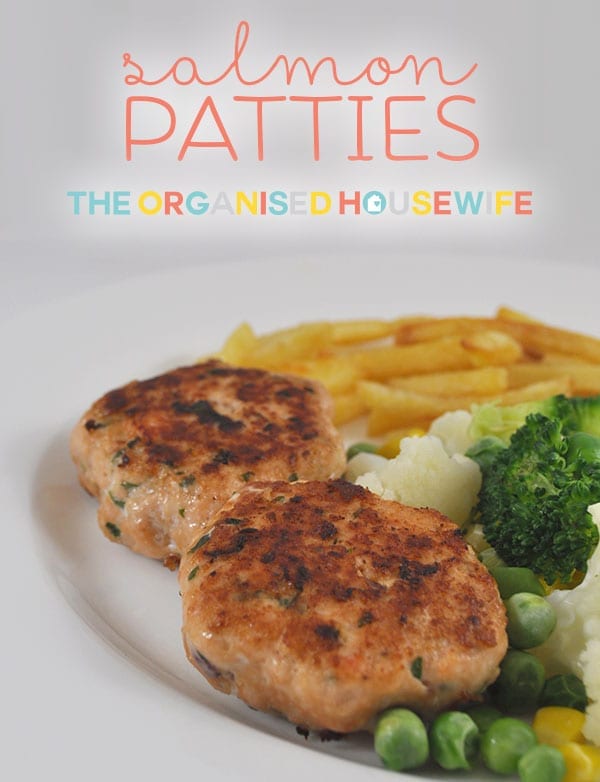 Ingredients
500g salmon fillet, cut into 1-inch cubes
1 teaspoon of garlic
1/2 small red onion, roughly chopped
1/3 cup coriander leaves, chopped
2 teaspoons soy sauce
2 teaspoons sesame oil
1/2 teaspoon salt
1/4 teaspoon pepper
2 tablespoons olive oil
Instructions
Place the salmon on a plate. Place it in the freezer for 15 minutes, or just until it gets very cold but isn't frozen solid.
Place the slightly frozen salmon into a food processor and blitz until it looks like mince.
Spoon the minced salmon in a large mixing bowl.
Without cleaning the bowl, add the garlic, red onion, coriander leaves, soy sauce, sesame oil, salt, and pepper into food processor and pulse the mixture until it's finely chopped.
Using a spoon or your hands, combine the mixture with the salmon mince, then form into enough patties to feed your family.
Place patties onto a clean plate and refrigerate for one hour.
Heat oil in frying pan over medium heat, cook until golden brown and cooked through, approximately 3 to 4 minutes each side.
Serve with vegetables or salad
By Kat – The Organised Housewife
How do you feed fish to your family?


Sesame Lamb Rissoles – This is a delicious rissole recipe that is perfect for a quick weeknight meal.  This recipe only makes 10 rissoles, my family wanted more so next time I am going to double it and any left overs can be put on a bread roll for school lunches the next day.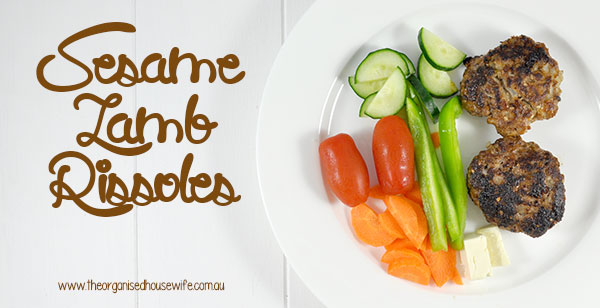 Salmon Mornay Pasta Bake – This is a great pantry recipe, most ingredients would be found in the fridge and pantry, macaroni, tinned salmon, mustard, milk, cheese etc.  It is a great meal that can be made ahead of time if needed.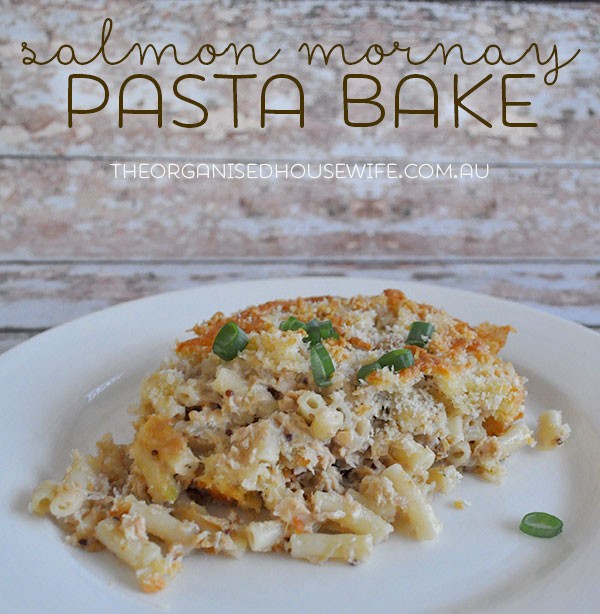 Creamy Garlic Prawns – a perfectly delicious dish, filled with so much garlic flavour!