A Teriyaki Chicken Salad With Pineapple recipe that is so delicious, it had me loving pineapple for the first time in my life!
This Teriyaki Chicken Salad with pineapple has instilled a love of pineapple in me that I never knew existed! In fact, I have always disliked warmed pineapple, but for some reason it just works in this salad. I have been so pleasantly surprised by how much I enjoyed it, that I'm even eating pineapple on my pizzas now – for the first time ever!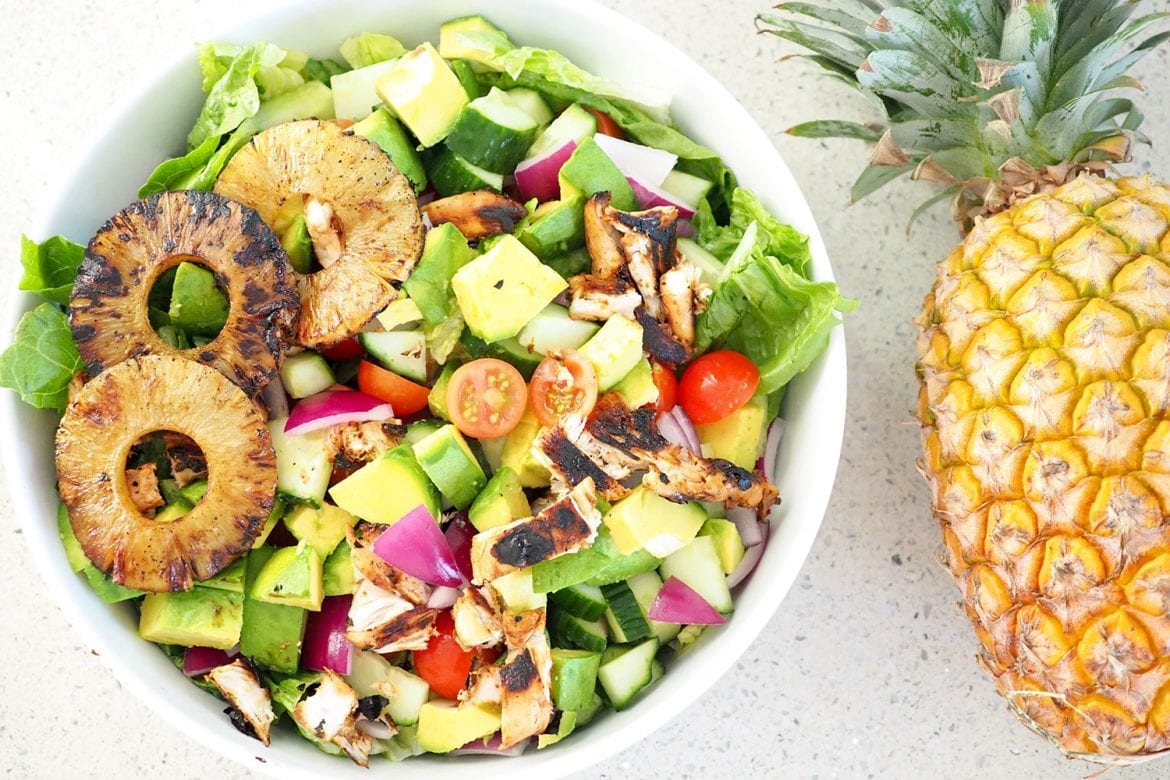 I like to pound the chicken breast to make it cook quicker.  I cook it on the BBQ, but you can grill it if you prefer.  You can prepare this salad a day ahead if you desire.  Marinate the chicken overnight and add the dressing ingredients into a jar and seal until required.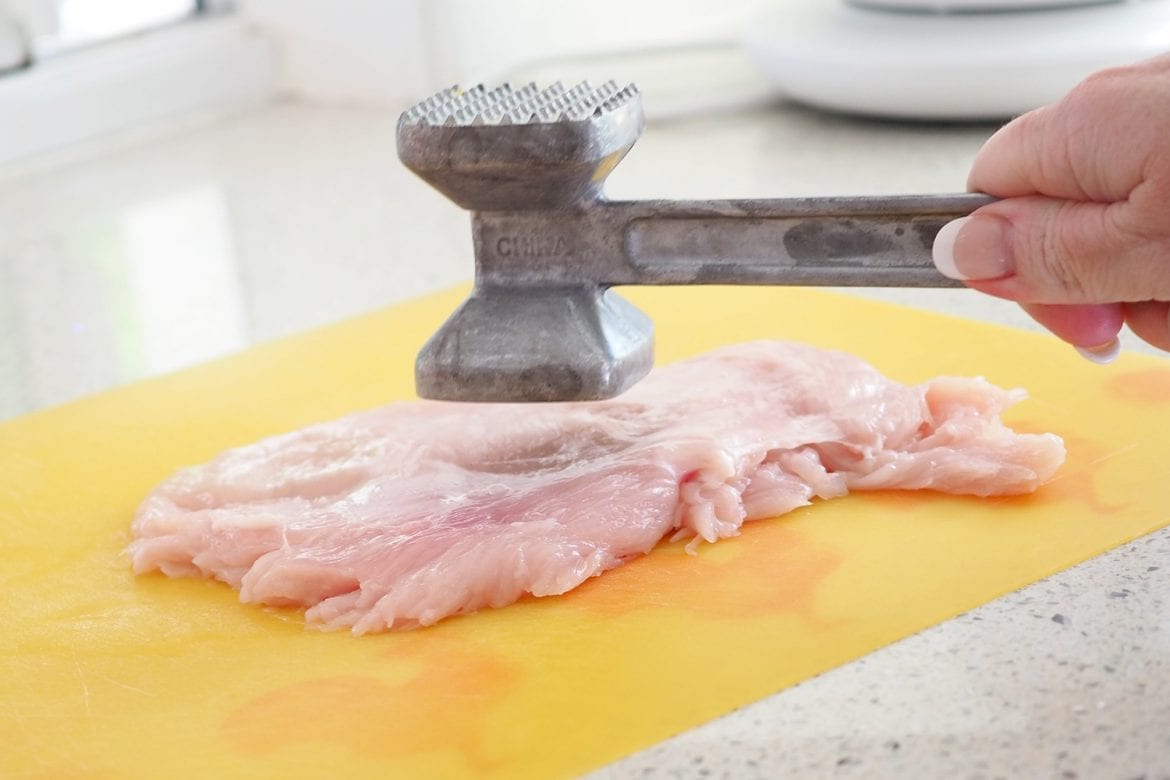 I like to add lettuce, cherry tomatoes, onion, avocado, cucumber and the grilled pineapple (the hit of the salad), but you can add additional vegetables if you like.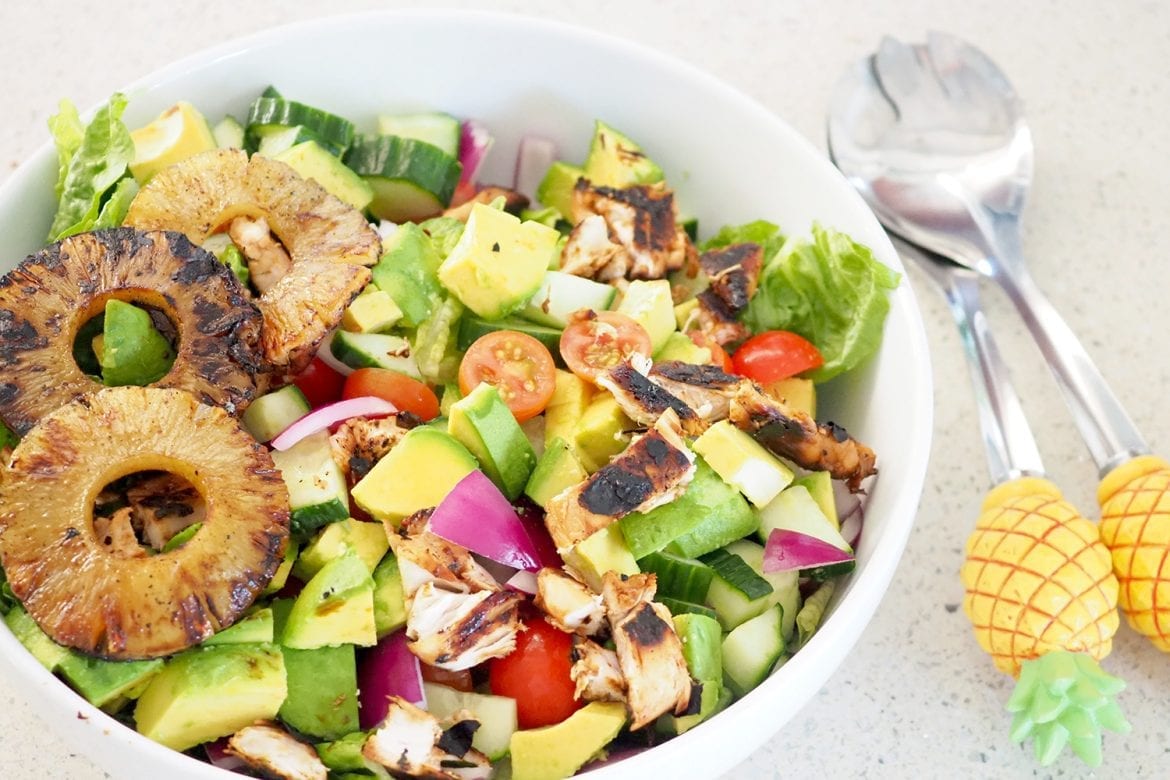 This salad is filling and perfect as a main meal, and this recipe makes enough for all the family to have for dinner and hubby and I add to our lunchboxes the next day too. Lunchbox Bento Three is a great size for salad and snacks.
  SHOP: Bento Three Lunchbox – various colours, available in my shop here.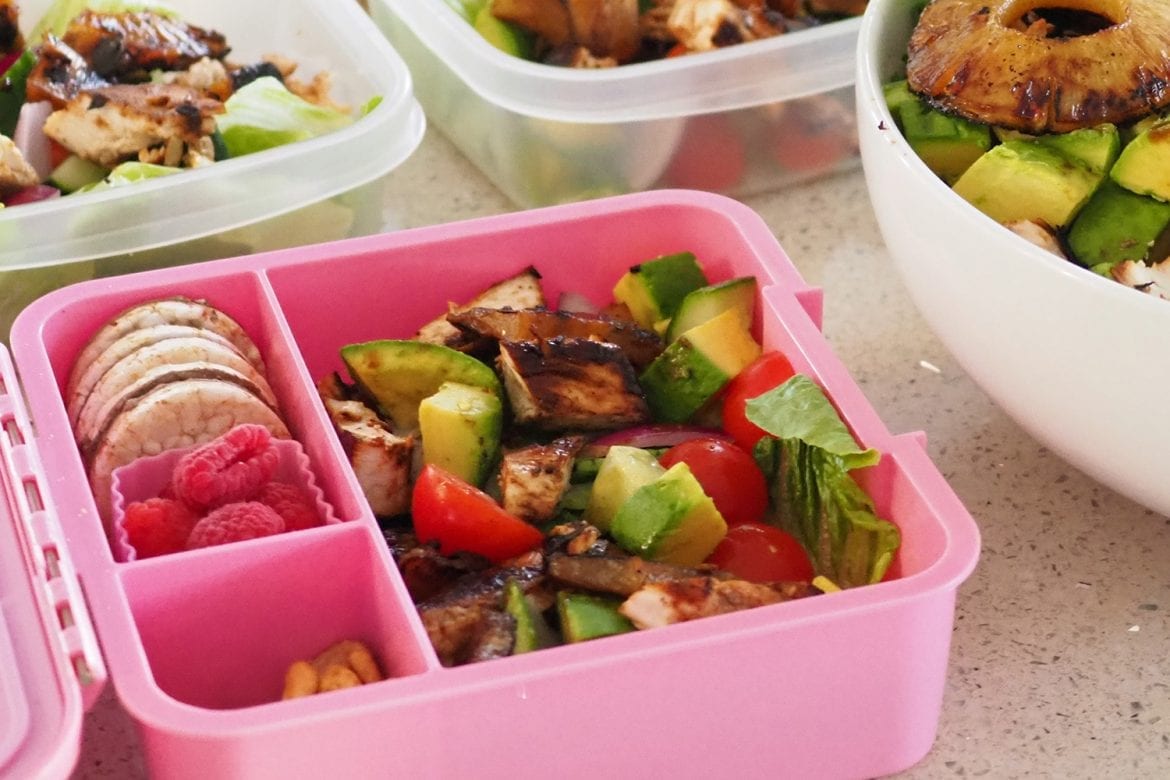 LET ME KNOW WHAT YOU THINK OF THIS RECIPE! – If you've tried this Teriyaki Chicken Salad With Pineapple recipe, please leave me a comment below. I love to hear from people who've made my recipes! You can SUBSCRIBE to receive my newsletters with latest recipes or FOLLOW ME on FACEBOOK, INSTAGRAM and PINTEREST for even more delicious food.
ARE YOU ON INSTAGRAM? – If you make any of these recipes, please share a photo, tag @theorganisedhousewife and add hashtag it #TOHRecipes  – I'd love to see what you're cooking!
---
Pin this image below to Pinterest!