Needing some salad inspiration for Summer celebrations, below I have shared some delicious summer salads which I hope you enjoy just as much as I do!
TOMATO, ONION AND CUCUMBER SALAD – This Tomato, Onion and Cucumber salad is very easy to assemble and have ready before your guests arrive or a great dish to take when asked to 'bring a salad'.  You could also add in some fetta for an extra flavour hit. View recipe here.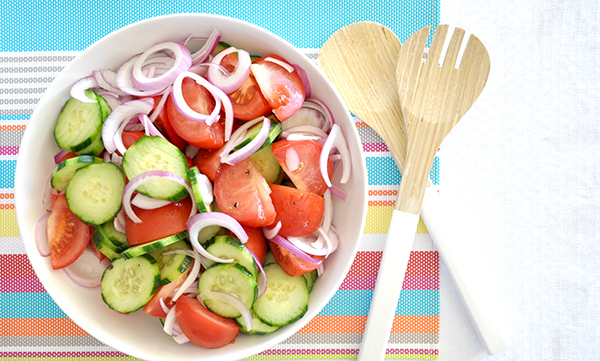 ROAST PUMPKING AND CHICKEN BALSAMIC SALAD – When made right salads are satisfying, well this is exactly that!  I love the soft roasted pumpkin and chicken flavour combination added with the crunch of the fresh salad, and bursts of flavour with fetta and balsamic and herb dressing, all complimenting each other so nicely. So much goodness with little effort. View recipe here.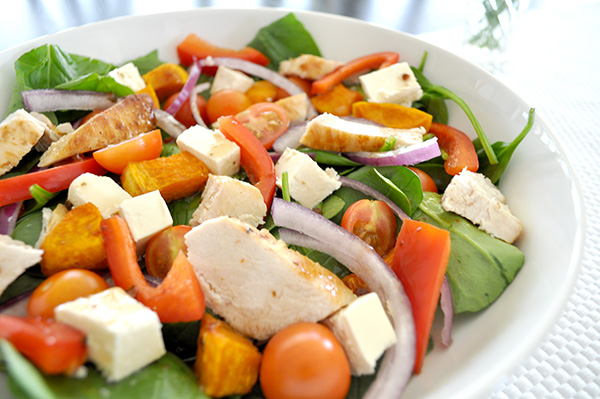 POTATO SALAD – I have never been a fan of potato salad, but I have to say I truly love this home-made recipe. View recipe here.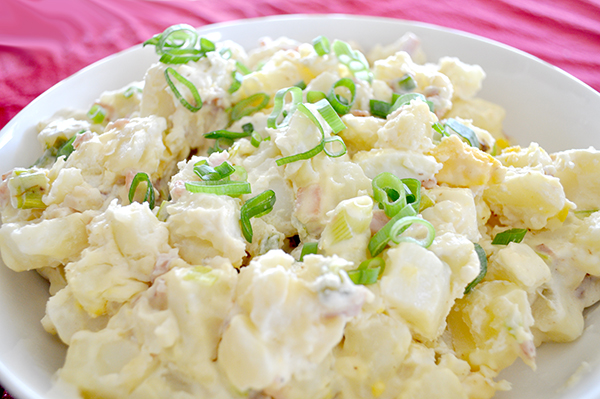 ROASTED CHERRY TOMATO AND GREEN BEAN SALAD – This is a great salad that will add a burst of flavour for a quick meal for the dinner table or weekend BBQ's. View recipe here.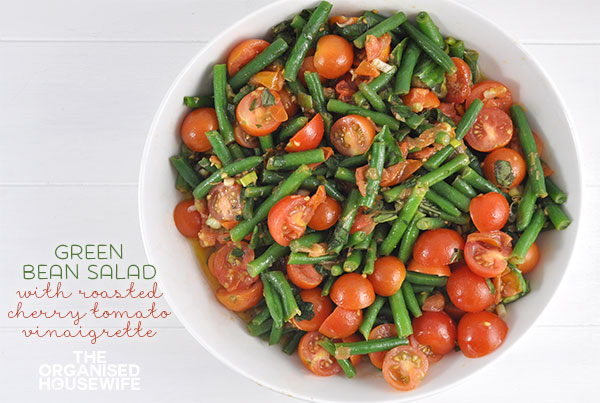 MASON JAR SALADS – Or if you are after a salad for one, make a variety of Mason Jar Salads. Read more here.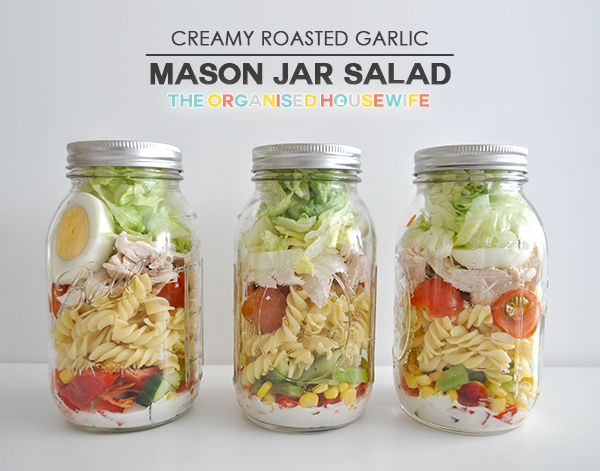 SUMMER TOMATO SALAD – It's really one of the simplest salads you can make and is prepared in less than 10 minutes, five if you have the Lebanese bread already toasted. The crunchy bread stays that way for a while and gives the sweet, succulent tomatoes a crunch while the sun dried tomatoes add an intensity of flavour to echo the fresh tomatoes. It may be the target of envy until of course everyone realises how easy it is to make. View recipe here.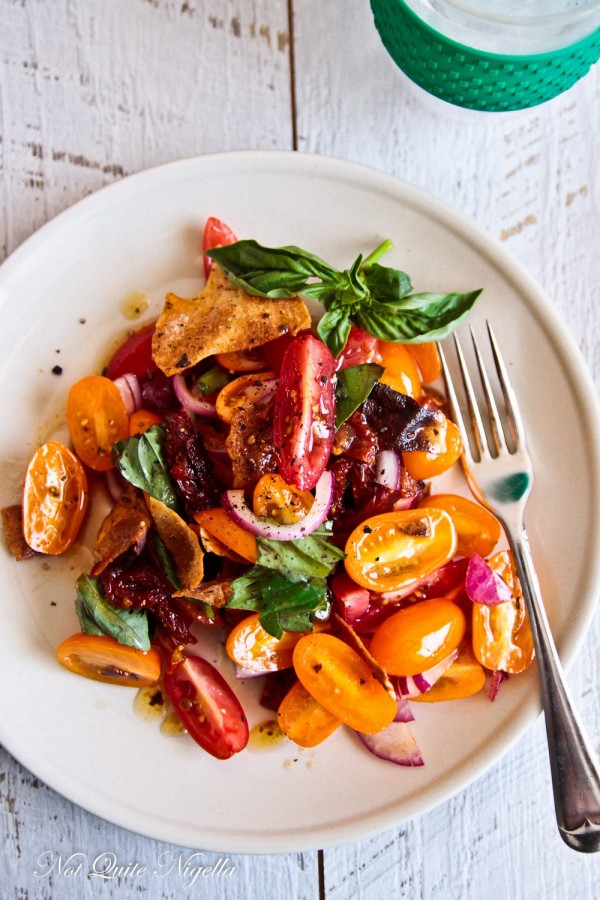 BEETROOT AND ZUCCHINI SALAD – Super quick and easy to put together and would go perfectly with some crispy pork belly, slow cooked beef cheeks or lamb! View recipe here.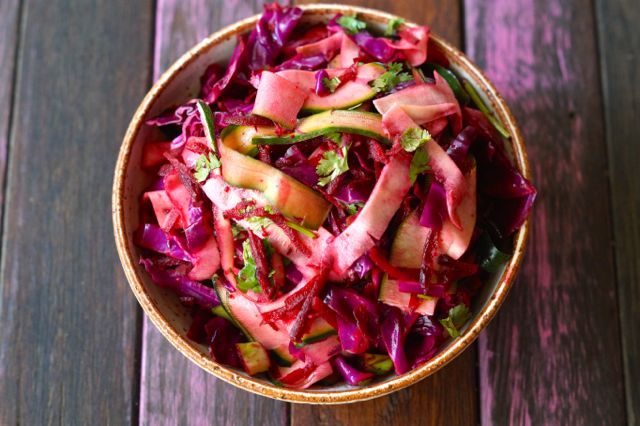 What is your favourite salad?