This post is sponsored by Praise Zero Salad Dressing
Oh I love this time of year here on the beautiful Gold Coast. It's now time to put away the slow cooker and start making some delicious salads.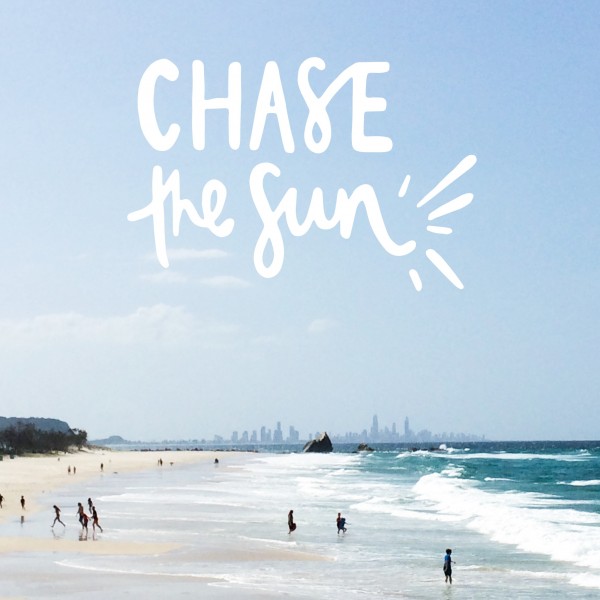 Salads don't have to be drizzled with creamy fatty dressings, it is possible to create a tasty salad with zero fat.  Praise have just released their new Zero Fat Salad Dressing Range in Italian, French and Balsamic & Herb, which makes it easier to have a deliciously tasting salad.  Enjoying all of the good with none of the bad!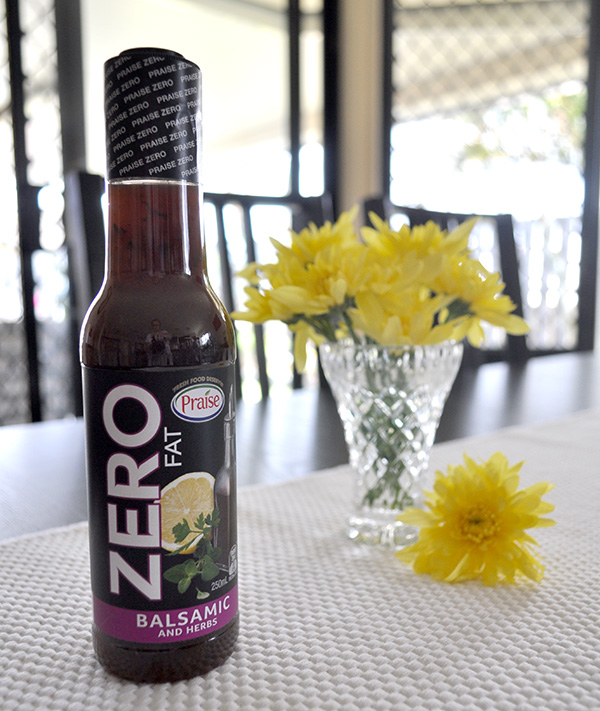 I made this quick and easy Roast Pumpkin and Chicken Balsamic Salad last weekend.  Like I mentioned above, when made right salads are satisfying, well this is exactly that!  I love the soft roasted pumpkin and chicken flavour combination added with the crunch of the fresh salad, and bursts of flavour with fetta and balsamic and herb dressing, all complimenting each other so nicely. So much goodness with little effort.
I browned some chicken on the stovetop and popped it in the oven with the diced pumpkin for 30 minutes.  While the pumpkin and chicken were cooling down I placed some baby spinach leaves, sliced capsicum, red onion, cherry tomatoes and fetta cubes into a salad bowl.  Then I topped with pumpkin and slices of chicken and drizzled some Praise Zero Balsamic and Herbs salad dressing. Really easy to make and ooh so tasty.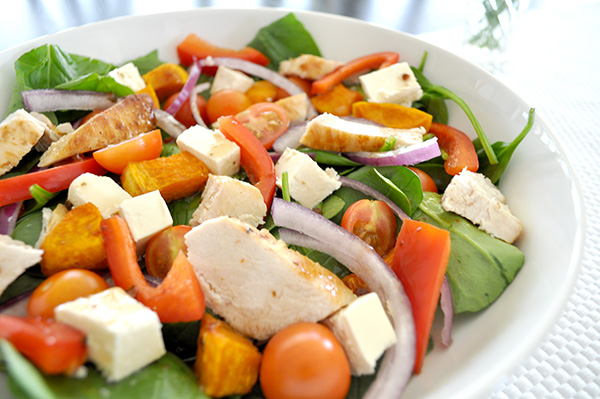 Print
Roast Pumpkin and Chicken Balsamic Salad
Author:
Prep Time:

10 mins

Cook Time:

30 mins

Total Time:

40 mins

Yield:

5

1

x
Category:

Salad
1/2

Butternut Pumpkin

2

chicken breast

2 tablespoon

olive oil
salt and pepper, to season

100g

baby spinach leave, washed and stems removed
Red onion, thinly sliced
Red capsicum, thinly sliced

250g

cherry tomato, sliced in half

150g

fetta, diced
Praise Zero Balsamic and Herb Dressing, to taste
Instructions
Preheat oven to 180C, fan forced
Peel and dice pumpkin into small bite size pieces
Heat 1 tablespoon oil in a frying pan over medium-high heat, cook chicken for 2 to 3 minutes each side or until browned
Place chicken and pumpkin into a baking tray, drizzle remaining 1 tablespoon of oil over pumpkin pieces and season pumpkin and chicken with salt and pepper.
Bake in oven for 20-25 minutes or until chicken has cooked through and pumpkin is tender and golden.
Remove chicken and pumpkin from oven, while cooling prepare salad
Place spinach, onion, capsicum, cherry tomatoes, feta into salad bowl. Top with pumpkin, chicken and Praise Zero Balsamic and Herb Dressing.
Serve and enjoy.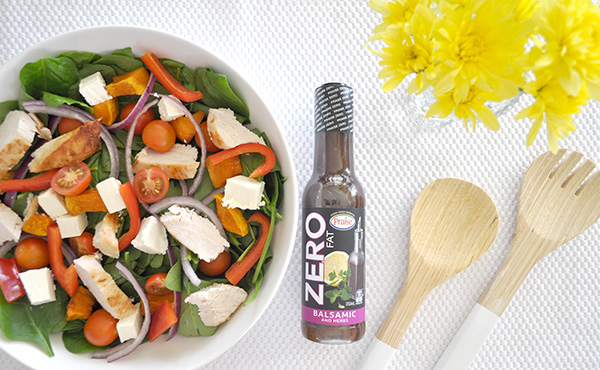 I know many children are fussy and won't eat salads, but adding dressing gives it pops of flavour making it more enjoyable for the kiddies.  Below are some salad suggestions for the other dressings flavours:
Praise Zero Italian with Roasted Capsicum Salad dressing: from the recipe above omit the pumpkin and chicken, use lettuce instead of spinach leaves and add olives
Praise Zero French with Roasted Garlic Salad dressing:  combine in salad bowl, lettuce, cherry tomato, capsicum, cucumber,  eggs quarters.