A few weeks ago Mr Organised and I visited Byron Bay (far north coast of New South Wales) for a wedding.  While there we visited the Byron Fresh Cafe for lunch. Their menu was full of healthy organic options and it was so hard to choose just one item for lunch. Their Quinoa and Zucchini hotcakes sounded so good I ordered them.  Ooh my goodness I can not rave on enough about how delicious they were, the most healthiest of lunches, it tasted that good we had to go back there for breakfast the next day.
I was telling anybody and everybody who listened how great our lunch was, so last weekend I couldn't help myself and I had to recreate them.  I served them for dinner for the whole family with spinach, cherry tomatoes, avocado and fetta cheese.  Miss 11, Mr Organised and I had it with a serve of smoked salmon and the other two kidlets had some shredded poached chicken instead.
Teamed together with the smoked salmon, I was in heaven and even more happy because there were left overs and I called dibs!!  I find these are better warm or cold, rather than eaten straight from the pan.
 I urge you to give these fritters a try, I hope you love them as much as I do, let me know what you think.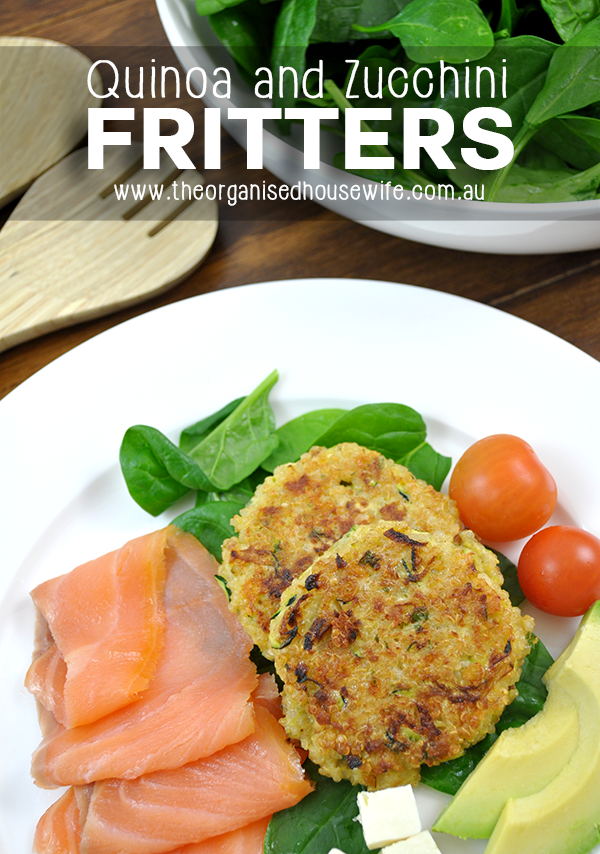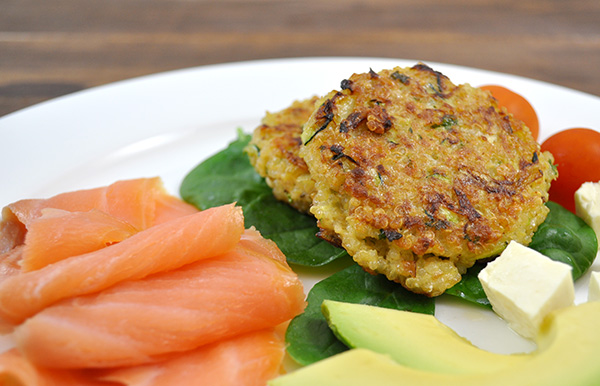 Cooking quinoa is super easy with no effort at all.  Read here how to cook quinoa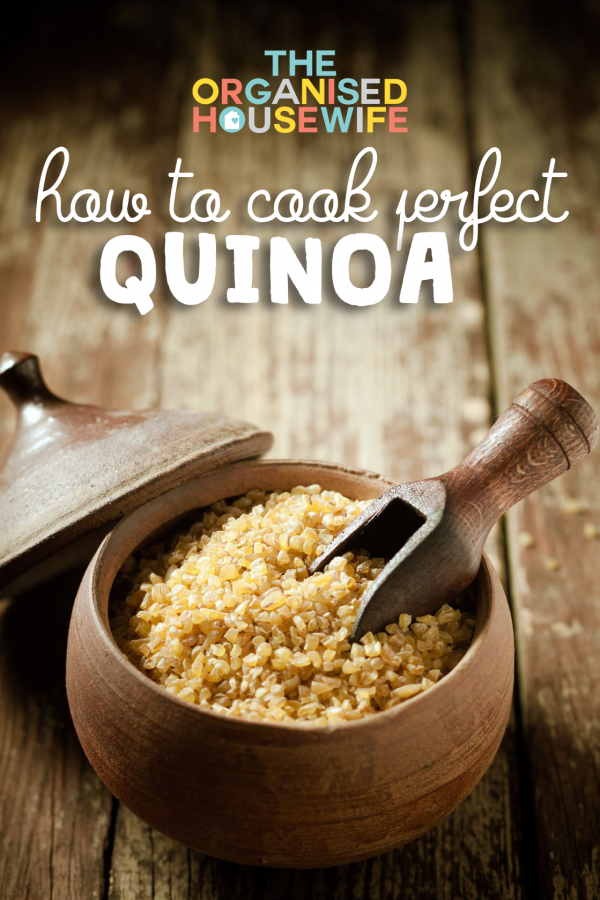 click on image to view recipe