Heaps of tasty pumpkin recipes to take you from lunch, to dinner and even dessert – there's pumpkin pies, pastas, bakes and so much more!
I absolutely love pumpkin soup and eat it at least a couple of times a month, but I realised that I probably don't get overly creative with pumpkin. I recently did a call out on my Instagram stories for your favourite pumpkin recipes and they came flooding in (you are all so clever!). I am so delighted to share these tasty pumpkin recipes with you all, including a family Pumpkin Pie recipe that was kindly shared with me by one of my lovely community members.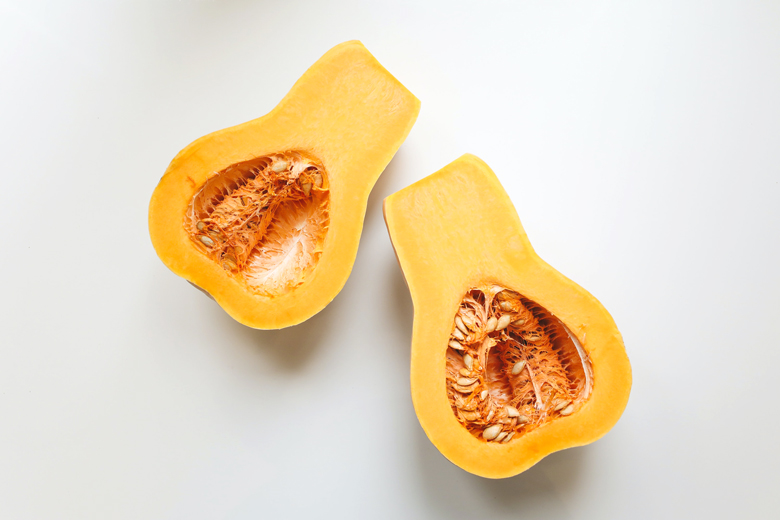 Family recipe by follower Kammi B.
Print
Pumpkin Pie
Author:
Prep Time:

15 mins

Cook Time:

45 mins

Total Time:

1 hour
3 cups

cooked pumpkin, mashed

250

ml of sugar

3

eggs

250

ml plain flour

250

ml fresh cream

250

ml of milk

1 teaspoon

vanilla essence

160

ml melted butter
Cinnamon sugar, to serve
Instructions
Preheat oven to 180°C, fan forced.
Mix eggs, sugar, flour, cream, milk and vanilla essence together.
Add melted butter.
Add cooked and mashed pumpkin.
Pour into a large oven safe dish (it's very runny and that's normal).
Bake for 45-50 minutes.
Sprinkle some cinnamon sugar over the top.
Let rest for 15 minutes.
Enjoy warm.
Some of Kat's Favourite Pumpkin Recipes
Pumpkin and Pine Nut Fettuccine – I created this recipe recently and added a BBQ chook to it. It was simply delicious! Don't skip the pine nuts either, they make the meal super yummy!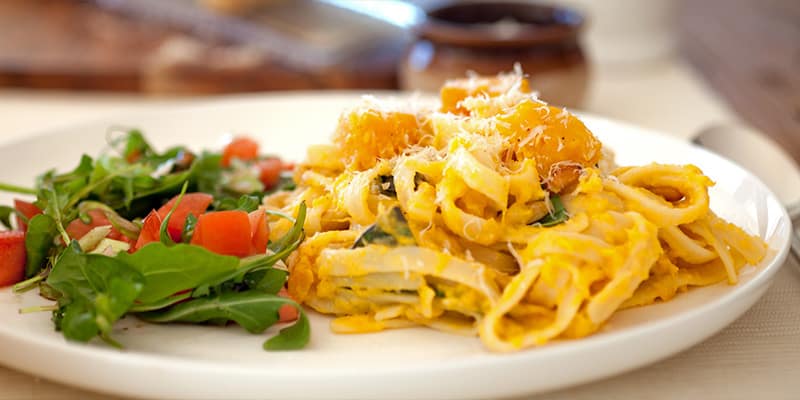 Cheesy Chicken, Pumpkin and Bacon Bake – an easy one-pan pumpkin bake that has the added flavour of chicken and bacon too!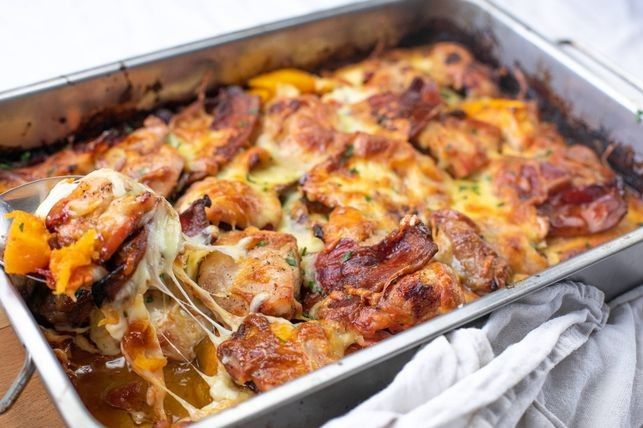 Pumpkin Scones –  I love a fresh batch of pumpkin scones for afternoon tea. I often make a big batch of these, freeze them, and pop them in the kids' lunchboxes for school.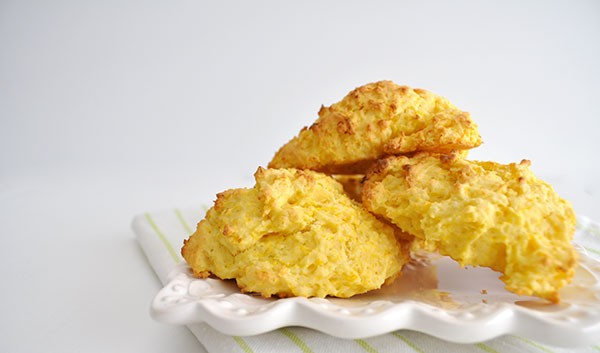 Pumpkin Swirl Brownies – add a hint of healthy veggies to your brownie recipe with this delicious warm chocolatey goodness!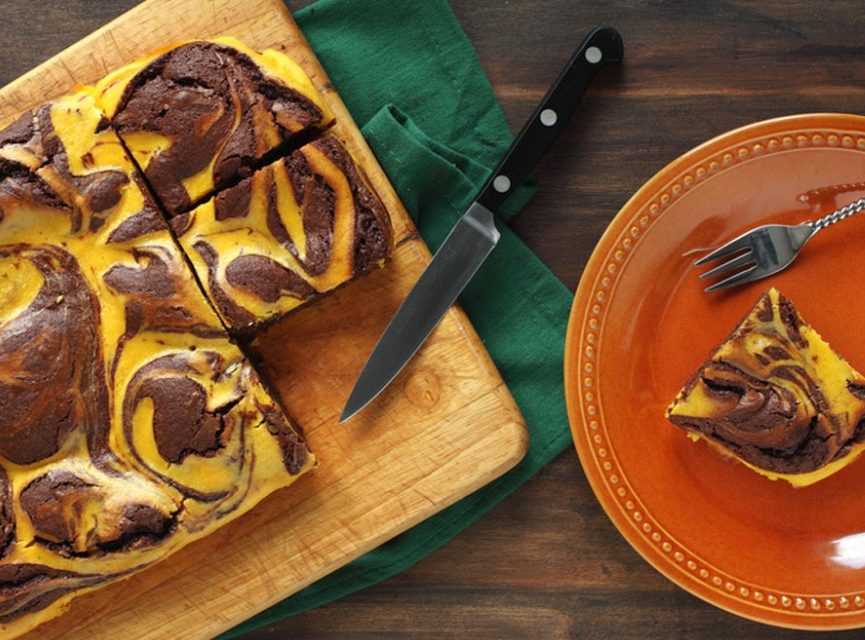 The Community's Favourite Pumpkin Recipes
Pumpkin Gnocchi – homemade gnocchi might take a little more commitment than the store-bought variety, but this pillowy softy pumpkin gnocchi looks well worth the effort.
Pumpkin Frittata – add in some rocket and feta for a lightweight meal that's perfect for a winter's night.
Pasta Scrolls – this butternut pumpkin and spinach pasta rotolo by Jamie Oliver looks sooooo good!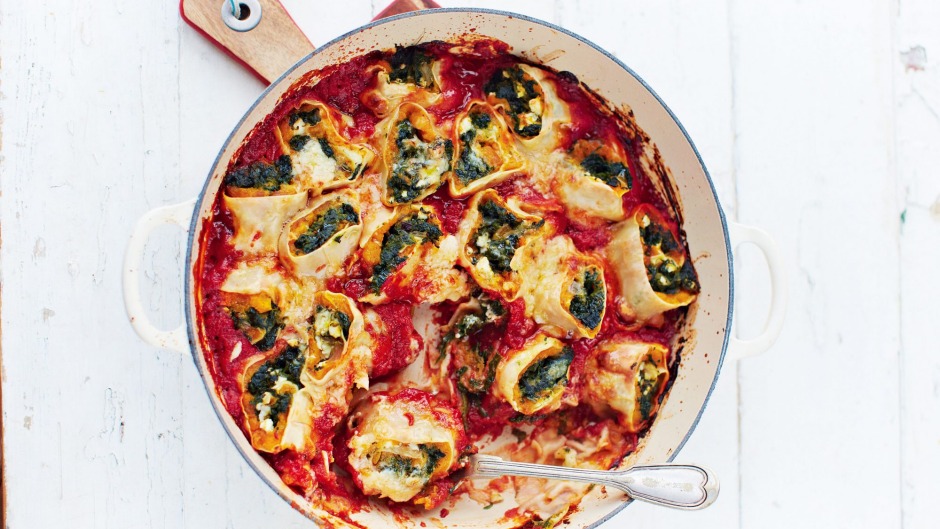 Mini Pumpkin Quiches – prep these in 5 minutes and cook in under half an hour. I like those numbers!
Pumpkin Tart – this is one impressive looking tart that combines an enviable mix of pumpkin with tasty goat's cheese.
Pumpkin Chips – I love this idea! What a fabulous alternative to store bought potato crisps.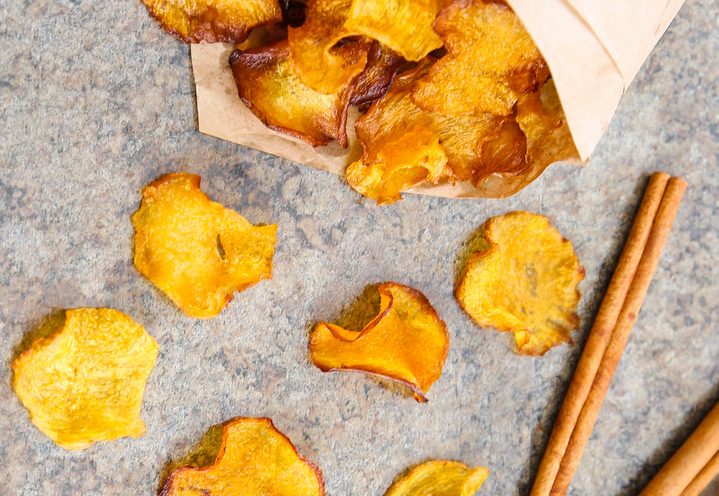 Roast Veg Couscous – eat as a side dish or as the main meal.
Pumpkin Fruitcake – I would love to try this! It only takes 5 minutes to prep so there's no excuse really.
Pumpkin Risotto – a risotto recipe infused with sage, butter and parmesan.
---
ENAMEL BAKING TRAYS
Falcon Enamel products are incredibly popular because of their enduring strength. Enamelware is porcelain fused onto heavy-gauge steel, making it durable, smooth and chemical-resistant. It can assume brilliant, long-lasting colours, and cannot burn. If you drop it, it may chip but it won't break.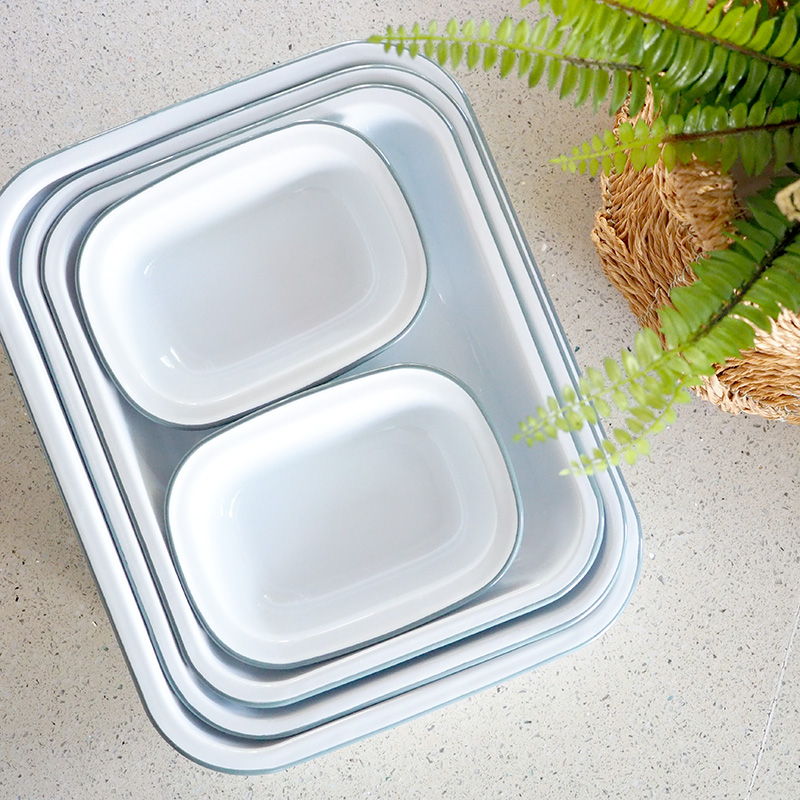 I am totally converted to enamel bakeware. I love them cause they are lightweight and super easy to clean, I've been using The Pink Stuff Cream Cleanser when my roasts make a huge mess.
Dishwasher safe
Freezer Friendly
Suitable for gas and electric
NOT suitable for Microwaves
PTFE & PFOA FREE – so chemically safe
various colour options available
---
Stuffed Pumpkin with Mince and Rice – this is a Middle Eastern inspired dish that looks like it would be fun to try (just make sure you have a couple of hours free).
Chicken and Pumpkin Pasta Bake – I love that this recipe can be made ahead of time. It's the perfect meal for a busy weeknight.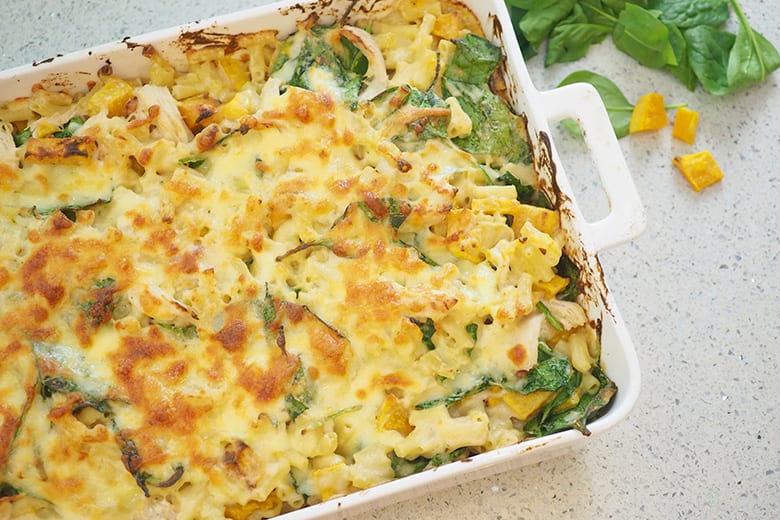 Red Lentil Pumpkin Dahl – I have heard that pumpkin dahl is delicious! I am yet to try it myself, but this recipe looks so easy that I might just have to give it a go.
Roast Pumpkin Salad – a Greek style salad with pumpkin and roasted nuts is a simple, tasty and surprisingly filling dinner idea.
Pumpkin Pie – Americans are huge fans of pumpkin pie, and I find it hard to believe that 300 odd million people could be wrong.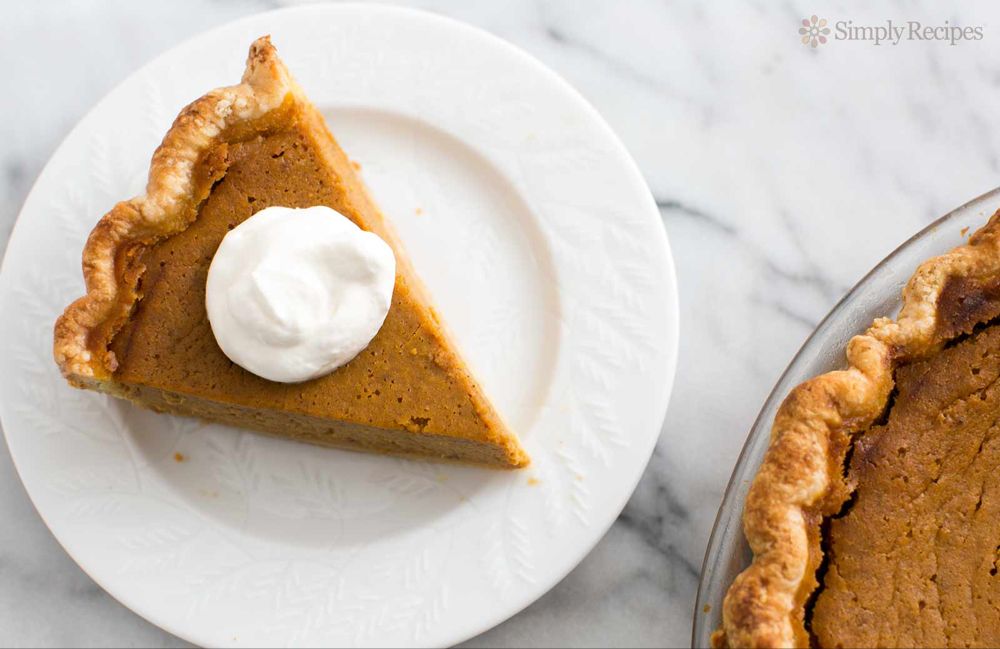 Pumpkin Potato Mash – I love pumpkin mash and I love potato mash, so combining the two seems like a no-brainer.
Portuguese Pumpkin Cake – apparently the Portuguese like to make pumpkin cakes with almond and cinnamon – sounds yummy!
Pumpkin and Spinach Muffins – these are a great snack to have on hand for days when you and the kids want something more interesting that the usual boring sandwich for lunch.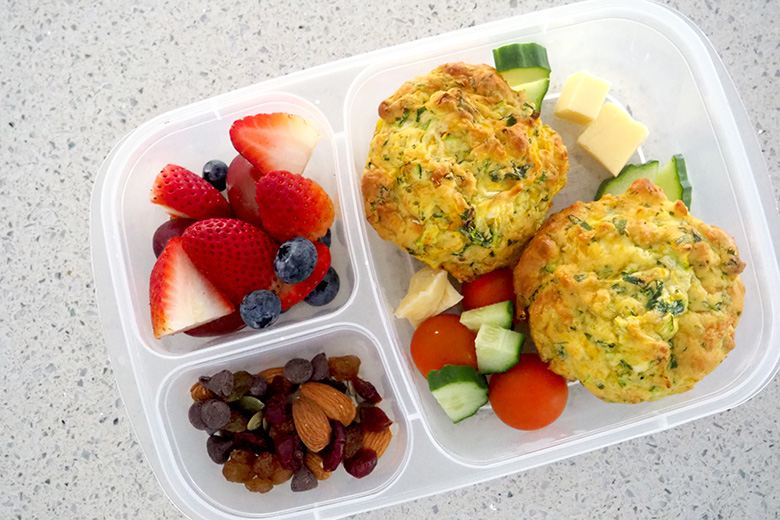 Butter Chicken with Pumpkin Chunks – add a healthy twist to your butter chicken recipe.
Pumpkin Bread – move over banana bread. Pumpkin bread is here, and it's delicious!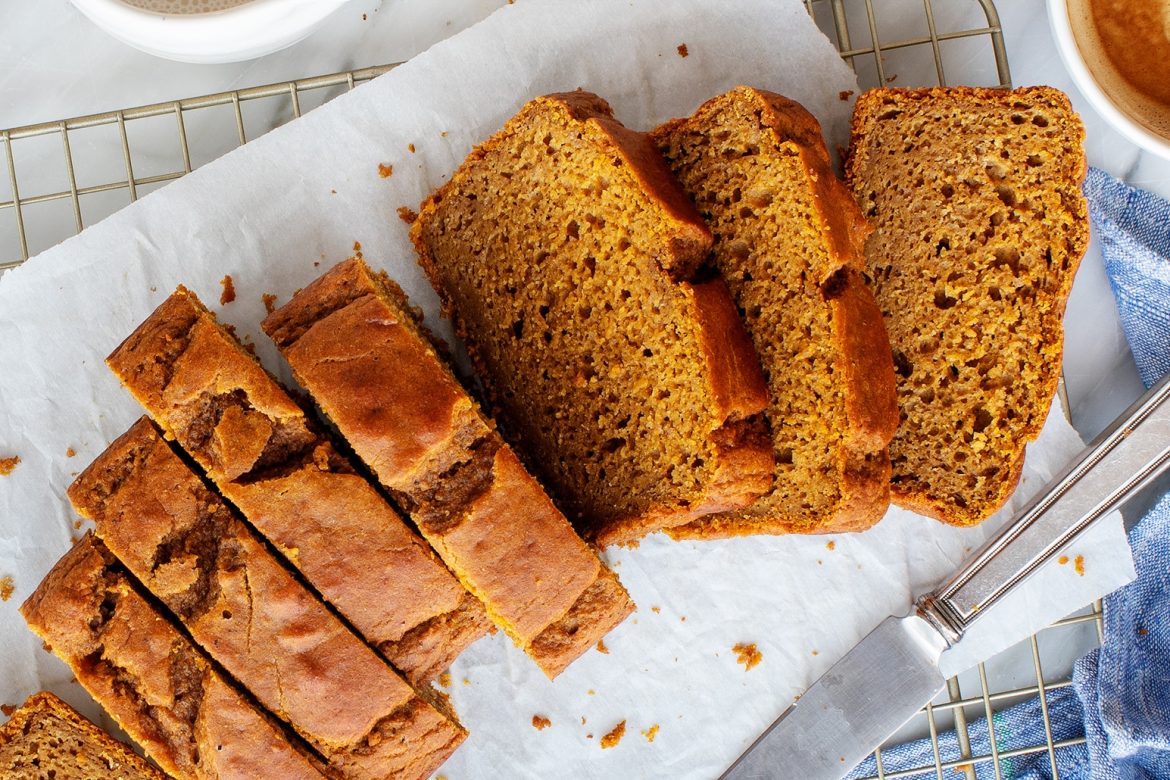 Sliced Baked Pumpkin – add a little pesto and parmesan to this dish and you have yourself a pretty tasty side dish.
Lentil and Pumpkin Vindaloo – there's no reason why your pumpkin dish can't have a little kick to it. This is a spicy and fragrant pumpkin vindaloo recipe.
Pumpkin Soup – a super easy soup that can be whipped up conventionally or with a Thermomix.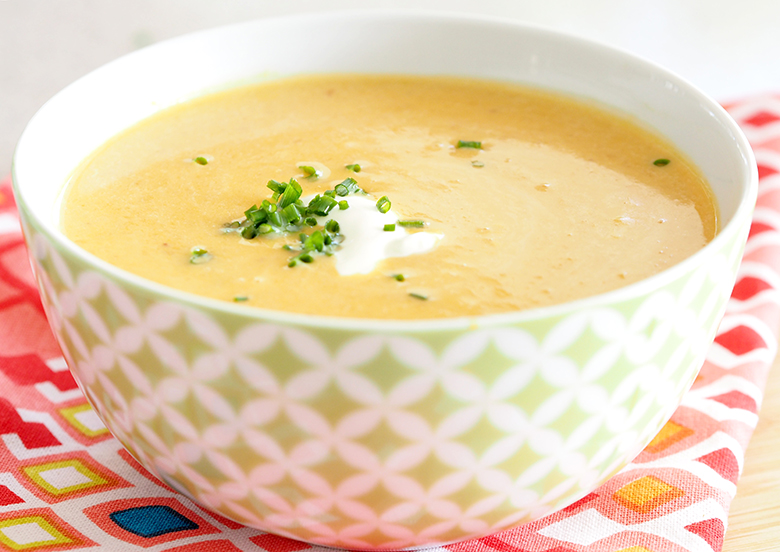 Vegetarian Lasagna – a fabulous vegetarian meal that can be easily switched up to include your favourite nuts and veggies.
Pizza – this roast pumpkin and feta pizza looks so yummy! Add a dash of pesto and I believe this would be a definite crowd-pleaser!
Pumpkin Curry – this curry has coconut and chicken too! It's so super delicious and creamy.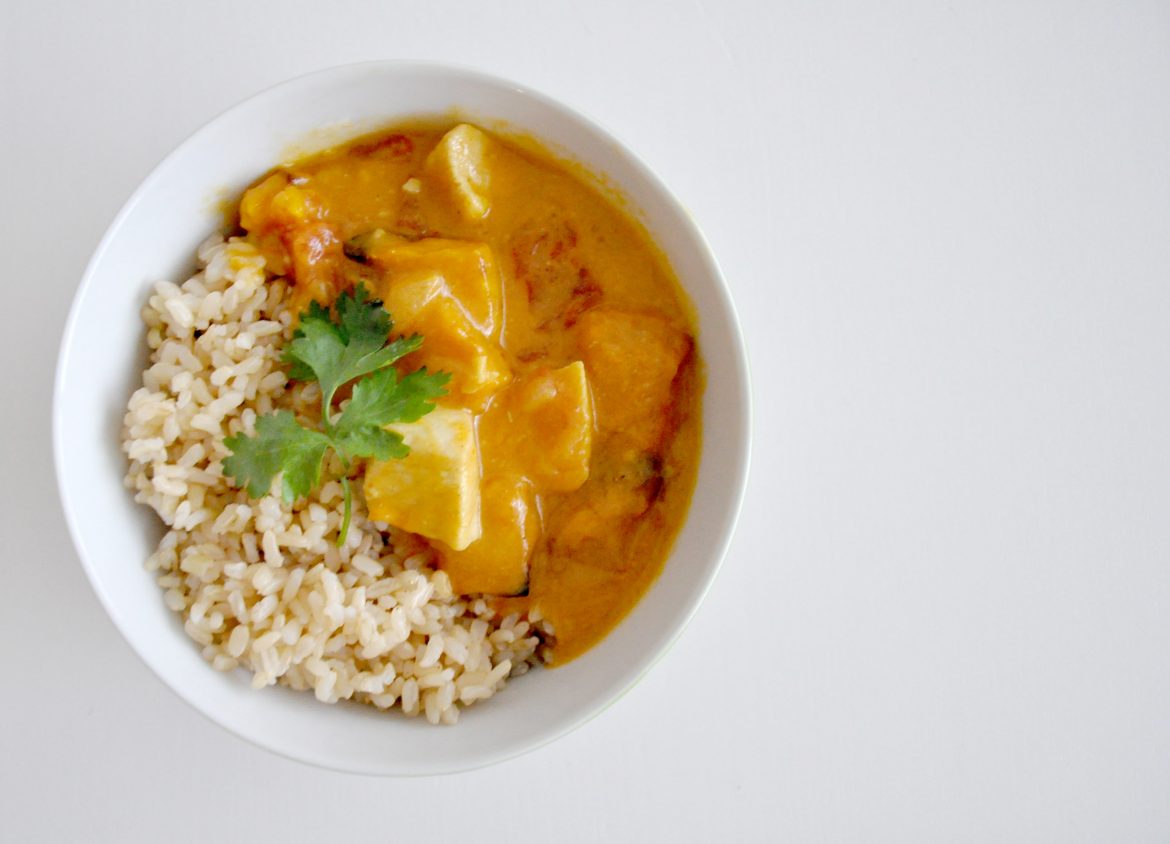 Pumpkin & Ricotta Cannelloni – I love cannelloni, and this cheesy creation definitely sounds like something I need to try soon!
Pumpkin Fritters – a yummy bite-sized snack (that's also healthy!) for the kids to eat.
Roast Pumpkin, Chicken & Feta Salad – a simple and very delicious salad that's packed with flavour.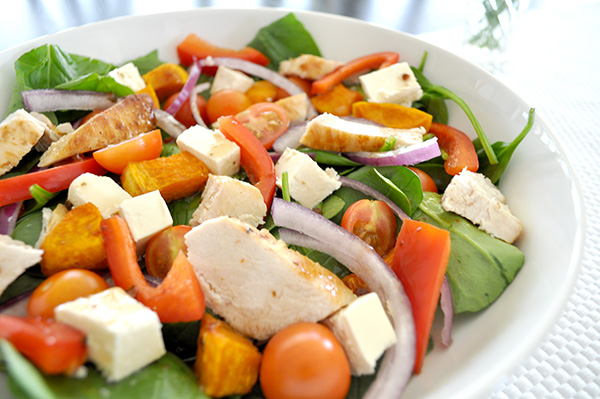 Spiced Pumpkin Loaf – this homemade bread can be served alone with butter, or as the outside of a super delicious sandwich.
Pumpkin and Lemon Pasta – this pasta is packed with herbs and this community member even added a little chilli to her recipe.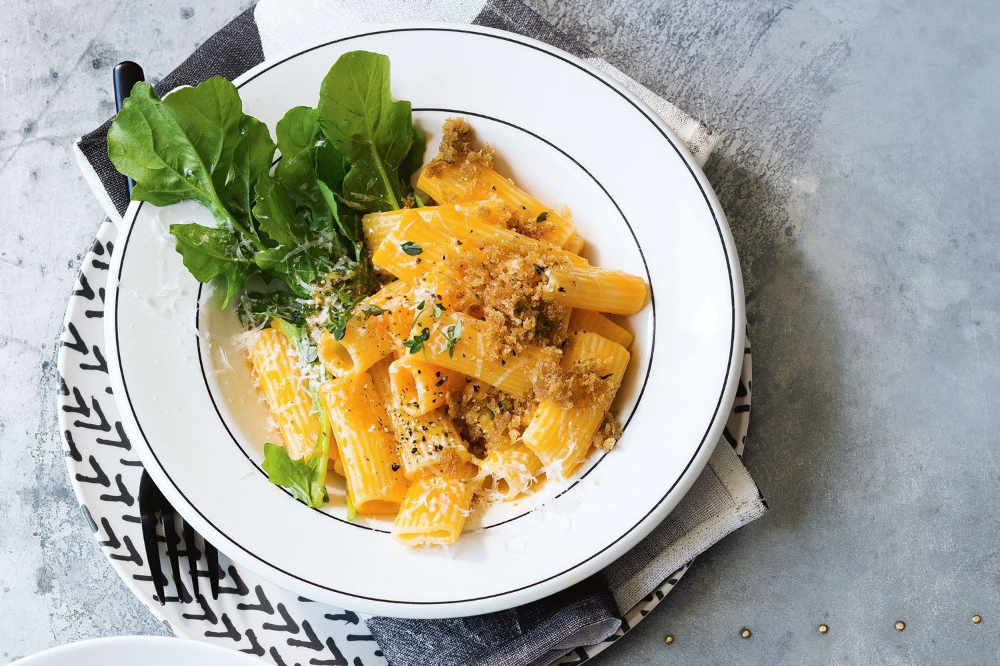 What's your favourite pumpkin recipe?
---
Pin this image below to Pinterest!