A reader recommended dish that's quick and easy to make, and perfect for a family meal on a cold night.
This meal comes courtesy of Emma, whose family referred to this dish as a casserole, as they make it in a casserole dish. Whatever you call it though – pasta bake or casserole – it's very yummy, and was a definite hit with my kids (hubby wasn't as keen, but he's more of a chilli man so would've preferred a little more flavour).
What I loved about this recipe was that I could make it ahead of time, and then when I was away for work all the family had to do was reheat it.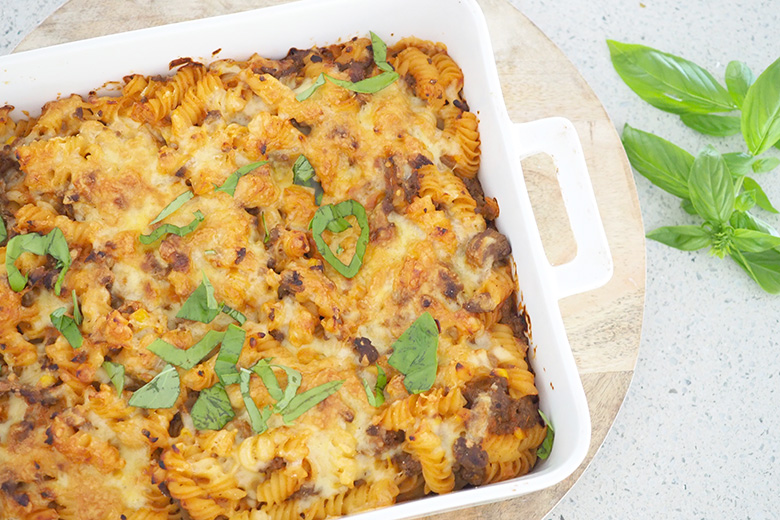 Whilst the pasta was cooking, I browned the mince in a frying pan before adding the onion and garlic, and later the tomato soup and corn.
I have always disliked tomato soup and have never bought it until now for this recipe, but my family actually thought it made the bolognese sauce taste really good.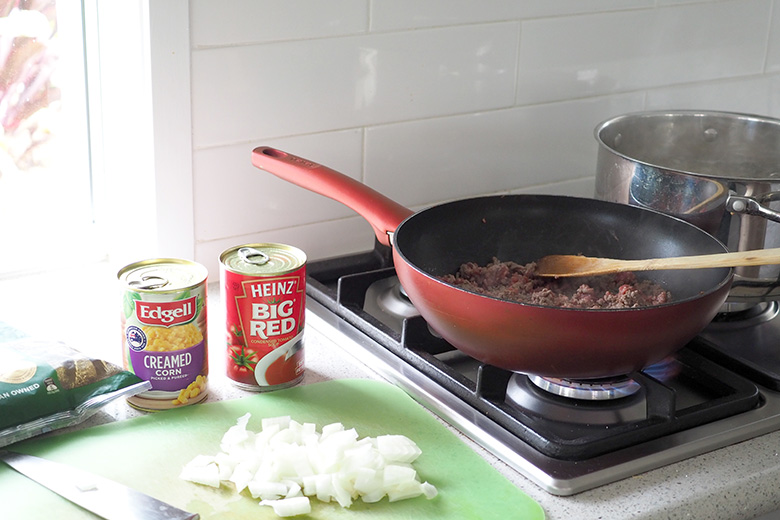 Once the pasta finished cooking I added the mince mixture to the saucepan, stirred through and then poured into a casserole dish and cooled.  I then covered it and placed it in the fridge for the family to cook the following night.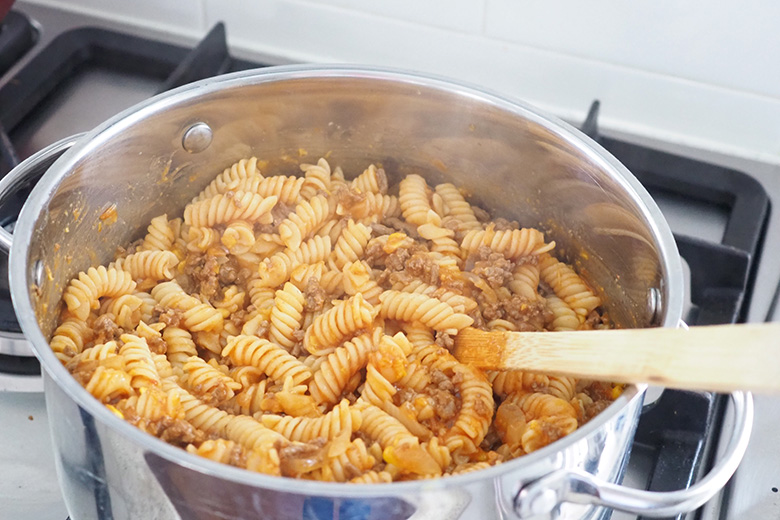 Add some cheese and bake in the oven until crisp and golden.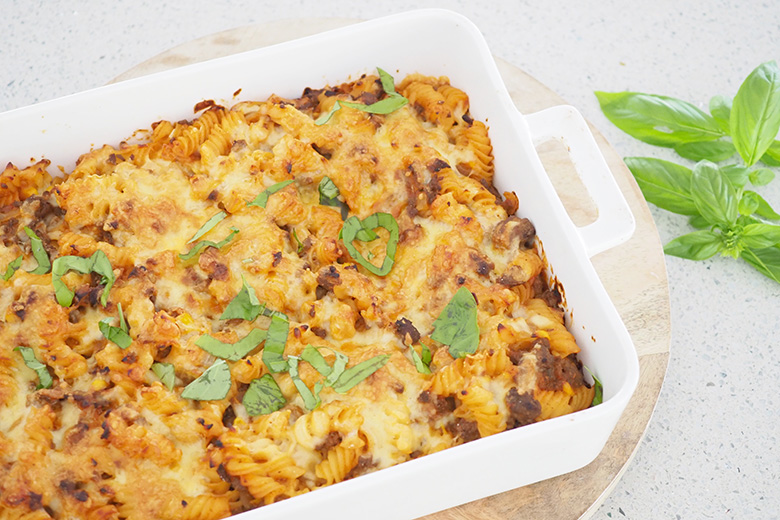 This recipe can easily be jazzed up with additional ingredients. One reader who watched me cook this on Instagram, suggested I add pineapple pieces and peas to the dish.
LET ME KNOW WHAT YOU THINK OF THIS RECIPE! – If you've tried this Quick Beef and Corn Pasta Bake recipe, please leave me a comment below. I love to hear from people who've made my recipes! You can SUBSCRIBE to receive my newsletters with the latest recipes or FOLLOW ME on FACEBOOK, INSTAGRAM and PINTEREST for even more delicious food.
ARE YOU ON INSTAGRAM? – If you make any of these recipes, please share a photo, tag @theorganisedhousewife and add hashtag it #TOHRecipes  – I'd love to see what you're cooking!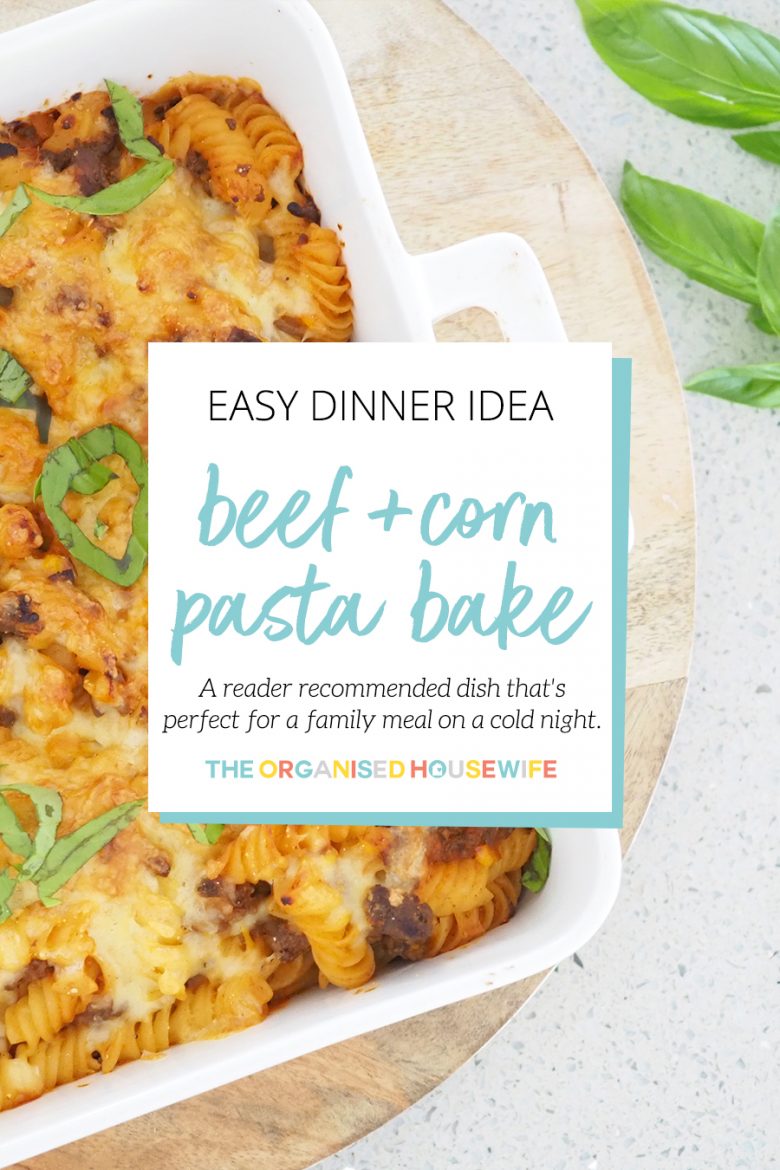 What's Your Family's Favourite Meal?