No Bake Cereal Bar Recipe. A super easy to make recipe that only uses three ingredients with no baking required. Perfect for breakfast on the go or as a yummy snack.
This no bake cereal bar recipe is great to use up leftover cereal or for breakfast on the go. They also make a yummy snack straight from the freezer. With only three or four ingredients needed and no-baking required, it is an easy recipe to whip up, and keep in the freezer for when you need it.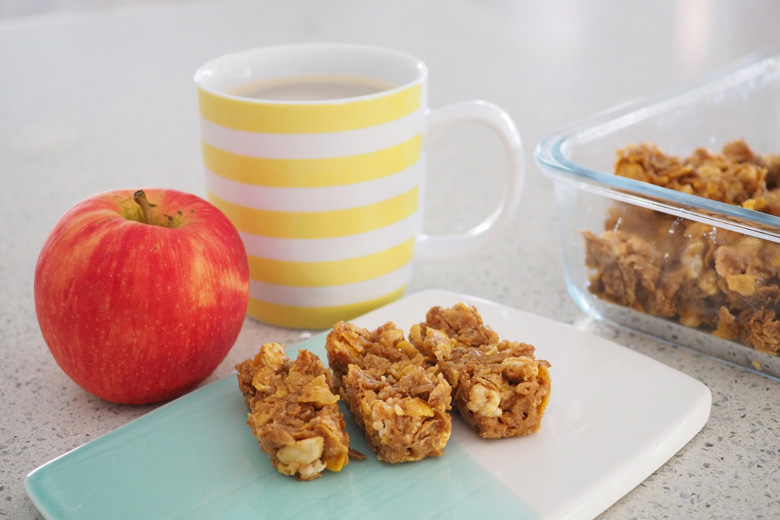 I made mine with Uncle Tobys Plus cereal, as I like the flavour, but you could easily use a different cereal. When I made this recipe I used a mixture of peanut butter and almond butter, but you could use just the one type of nut butter of your preference.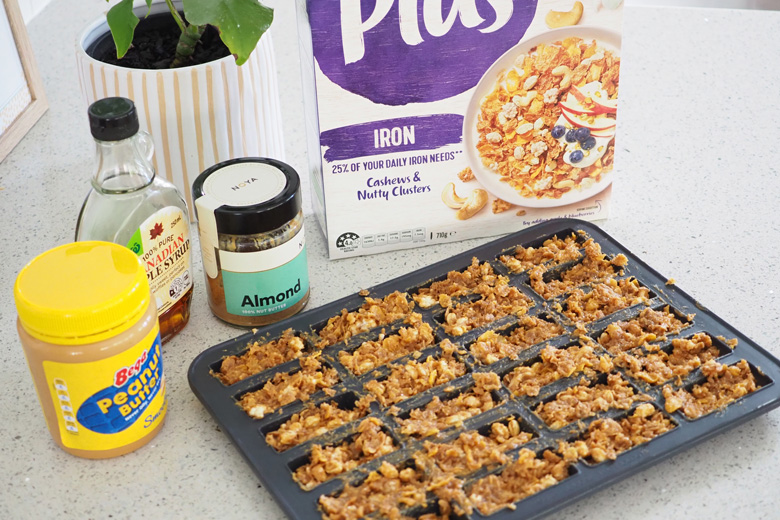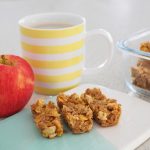 YOU WILL NEED
3 cups of Cereal

6 tablespoons of Nut Butter (I use 3 tbs of almond butter & 3 tbs of peanut butter)

6 tablespoons of Maple Syrup
Instructions
Combine the maple syrup and nut butter. Mix together with a fork until smooth
Add the cereal to a mixing bowl and crush slightly
Pour the syrup nut butter mixture onto the cereal. Mix well
Spoon mixture into a silicone bar tray.
Push the mixture firmly down into each bar section of the tray
Place into freezer overnight
You can enjoy these straight from the freezer
Notes
Store the cereal bars in the freezer until you're ready to eat.