This delicious No-Cook Caramilk Cheesecake recipe can be made at home with the kids and jazzed up into a tasty Easter treat.
There's nothing like a no-cook recipe to keep the kids entertained and occupied when you're stuck at home, and these No-Bake Caramilk Cheesecakes make the perfect choice! You can even add an Easter egg on the top for a festive Easter twist.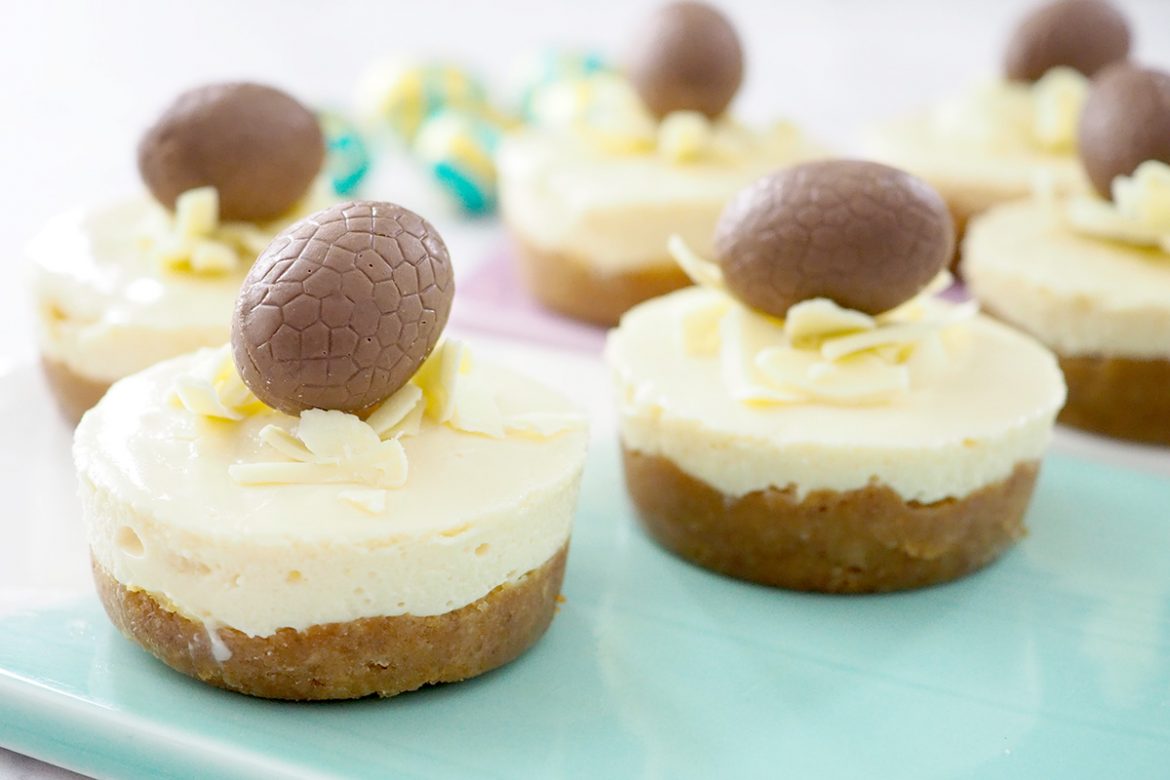 If you're feeling particularly adventurous, you could swap out the butternut cookie mix base for a chocolate one instead. With so much time on your hands, you may as well get a little creative in the kitchen!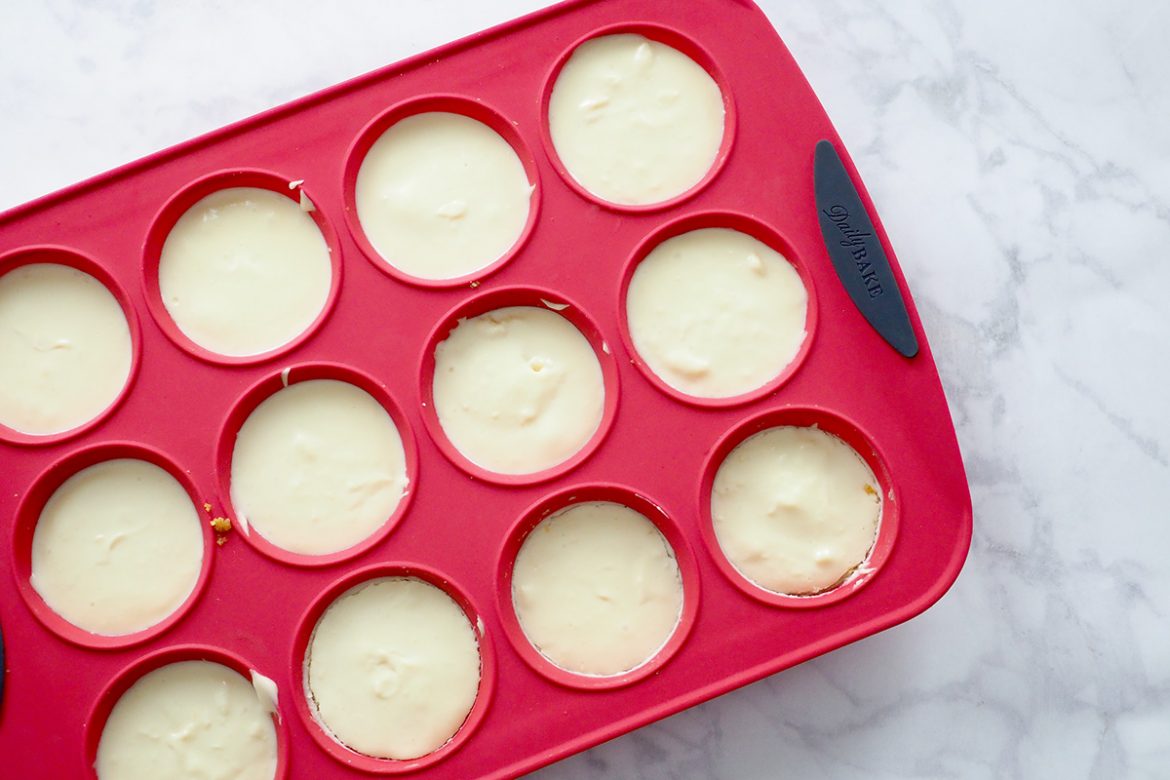 You can grease a metal muffin tray, or use one of these Silicone Muffin Trays. I prefer the silicone because they make clean-up a breeze, and the cheesecakes pop out with minimal fuss or effort. Simply pop them up from the bottom and they will slide out effortlessly.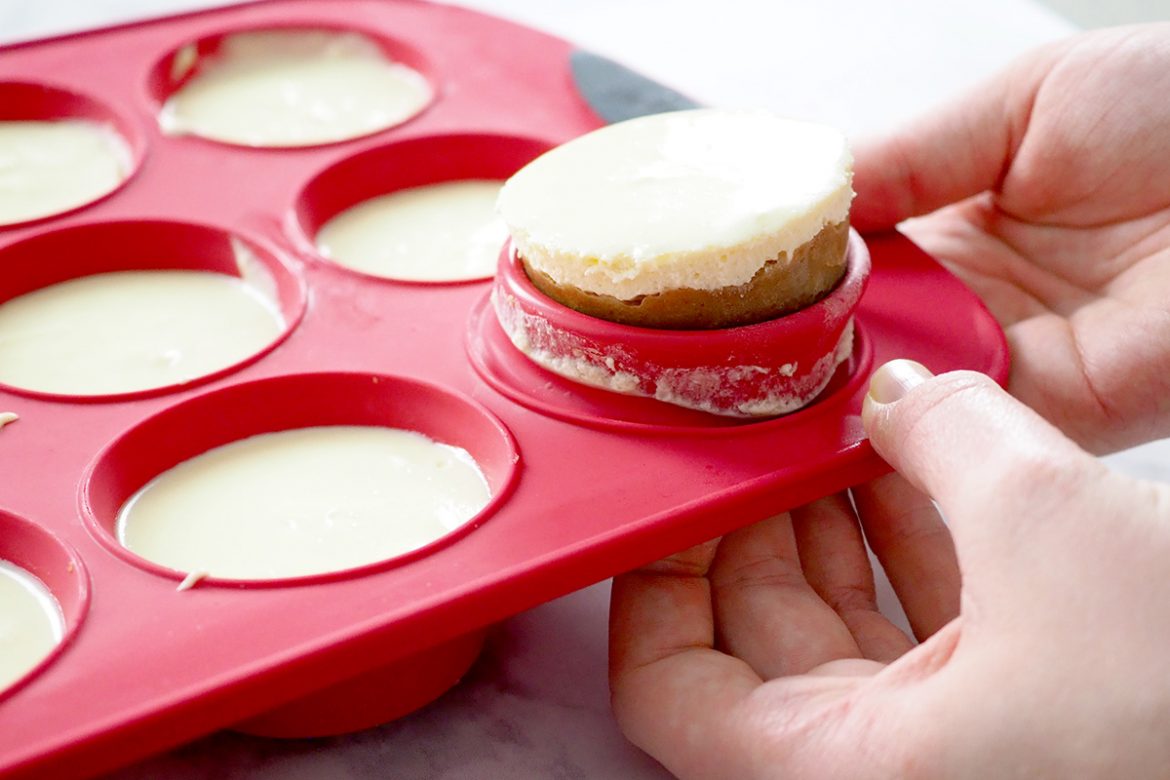 These No-Bake Caramilk Cheesecakes are delicious eaten straight from the fridge, and could even be fancied up more with a delicious drizzle of salted caramel sauce – check out this yummy Salted Caramel Sauce recipe here.
Recommended Tools to Make No-Bake Caramilk Cheesecake
Print
Recipe
250g

butternut snap cookies

125g

butter, melted

3 teaspoons

powdered gelatine

¼ cup

boiling water

500g

Philadelphia Caramilk Cream Cheese spread, softened

400g

sweetened condensed milk

1 teaspoon

vanilla essence
Chocolate shavings or easter eggs, to decorate, optional
Instructions
Set aside a silicone 12 cup muffin tray for individual cheesecakes, or grease a large springform pan to make one cheesecake.
Place the cookies and butter into food processor and process until finely crushed and well combined.
Divide cookie mixture into each muffin hole and press over the base.
Refrigerate for 10 minutes.
Meanwhile, sprinkle gelatine over boiling water in a heatproof jug. Whisk with a fork until the gelatine has dissolved. Set aside to cool.
Then, using an electric mixer, beat cream cheese, condensed milk and vanilla until light and fluffy.
Gradually beat in gelatine mixture until combined.
Pour mixture into prepared pan, levelling the tops with a spatula.
Cover. Refrigerate for 3 hours or until set.
Decorate with shavings of chocolate before serving.