I got my passion for baking from my Nan, whenever we visited her she had something freshly baked ready for us to eat on arrival.  Usually jam drops, Anzac biscuits or scones.  I don't make my scones like she used to, I don't have time for kneading etc, but I did love her Anzac biscuits.
The popular Anzac biscuit is a traditional, eggless sweet biscuit. Also known as the army biscuit:
From Australian War Memorial website: The army biscuit, also known as an Anzac wafer or Anzac tile, is essentially a long shelf-life, hard tack biscuit, eaten as a substitute for bread. Unlike bread, though, the biscuits are very, very hard. Some soldiers preferred to grind them up and eat as porridge.  Father John Fahey, a Catholic padre serving on Gallipoli, was unimpressed with army biscuits. He wrote, "the man who invented the army biscuit was an unmitigated rascal. As an eatable there is little to choose between it and a seasoned jarrah board."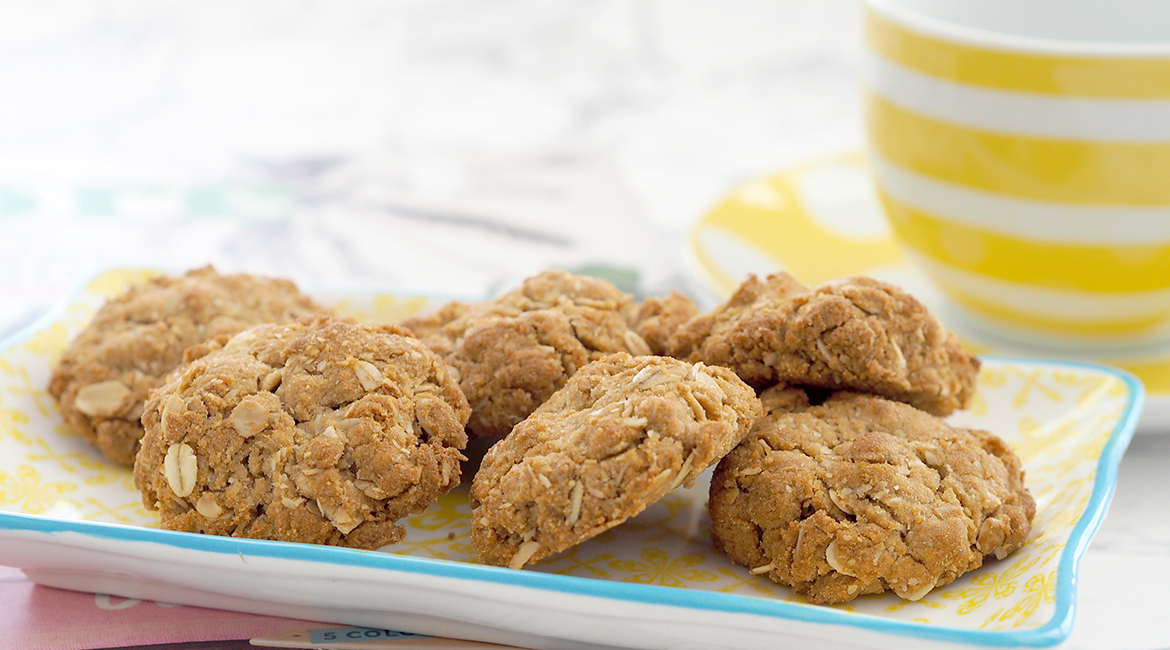 I have been making this recipe since I moved out of home, it's easy and one of those recipes that you usually have everything in the fridge or the freezer already on hand.  Just in case one of my cousins are reading this, I have modified Nan's recipe just slightly, she used less butter, I have increased the butter so the mixture is easier to roll into a ball.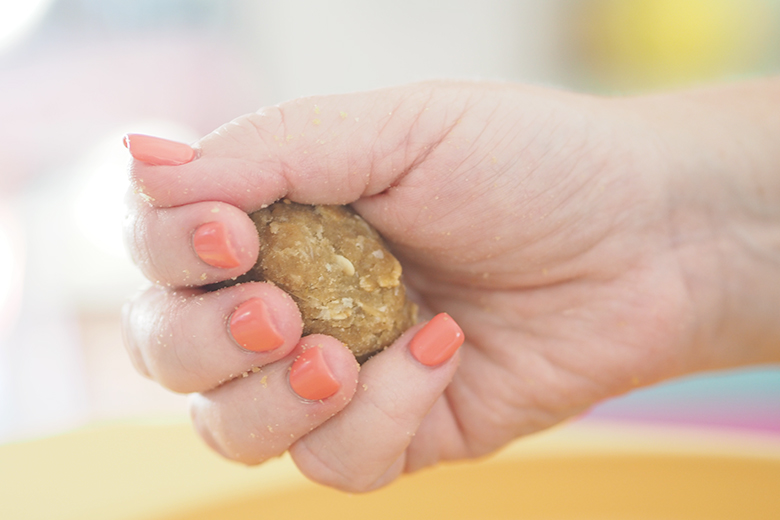 I flatten the ball with my hand so it's not too flat, as I like my cookies soft in the centre.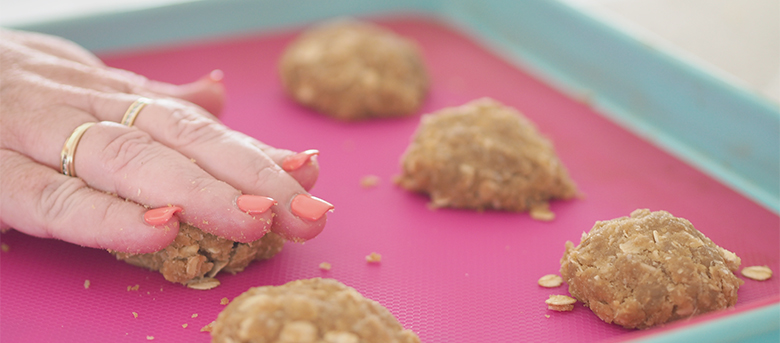 Nan's original recipe was to cook the biscuits for 18 minutes, however, I love soft biscuits so I reduce the time.  Adjust the baking time to how you like your biscuits, soft or crunchy. The recipe below is how I like them.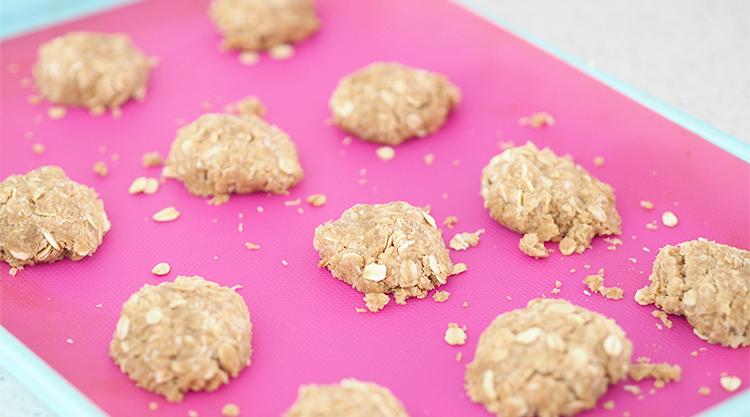 Nan's Anzac Biscuits

| | | |
| --- | --- | --- |
| Prep Time | Cook Time | Total Time |
| 10 mins | 15 mins | 25 mins |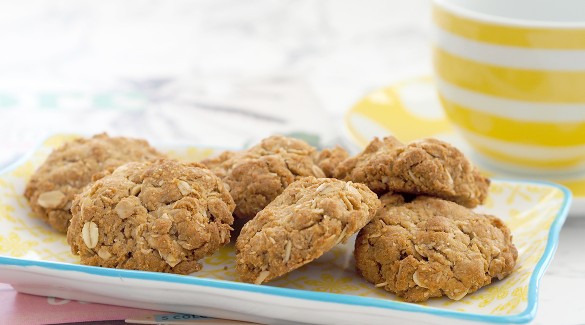 Ingredients
1 cup rolled oats
1 cup plain flour
1 cup brown sugar
¾ cups desiccated coconut
80g butter
1 tablespoon golden syrup
2 tablespoons water
1 teaspoons bicarb soda
Instructions
Preheat oven to 160C fan forced.
Combine rolled oats, flour, sugar and coconut into a bowl, mix.
Stir butter, water and golden syrup over low heat until butter has melted.
Add bicarb soda to syrup, stir till frothy.
Add syrup to oat mixture, mix together.
Place spoonfuls of mixture onto a baking tray, allowing room for spreading.
Bake in a slow moderate oven for 8-15 minutes, until golden or depending on how soft or crunchy you like your biscuit.
By Kat – The Organised Housewife
More Anzac Biscuits: You can find 30+ more Anzac biscuits and slice variations here.
---
What is favourite recipe handed down to you by your Nan?
---