Zucchinis are an awesome and budget friendly vegetable that can be used in so many different ways. They can be baked, grilled, boiled, steamed, stuffed and eaten raw, savoury or sweet. Zucchinis are full of important nutrients and vitamins, including Vitamin C, Vitamin A, fibre and potassium. I'm a huge zucchini fan and actually grow them myself in a vegetable garden at home. I find that they are one of the easiest foods to grow. If you want to learn how to grow your own vegetable garden, I did a post on it recently which you can find here. I have had an abundance of fresh zucchini's from my garden lately so I've gathered together a list of some of my favourite zucchini recipes down below that I recommend you try!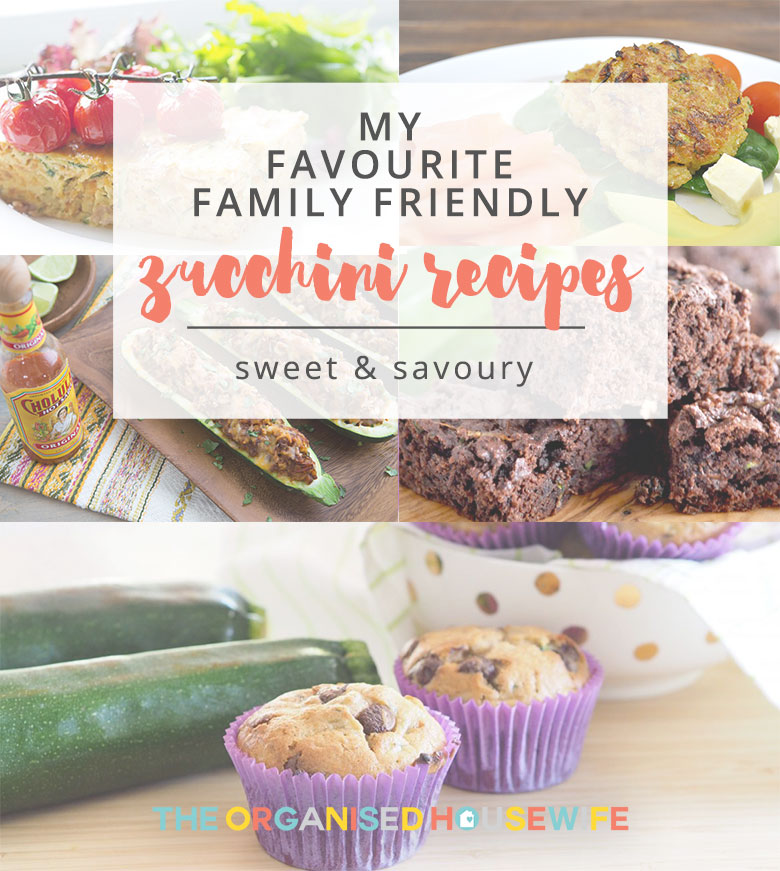 QUINOA AND ZUCCHINI FRITTERS – I had these fritters in a restaurant and I fell so in love with them that I had to make my own. I served them for dinner for the whole family with spinach, cherry tomatoes, avocado and feta cheese. Teamed together with the smoked salmon, I was in heaven and even more happy because there were left overs and I called dibs! I find these are better warm or cold, rather than eaten straight from the pan. Find the recipe here.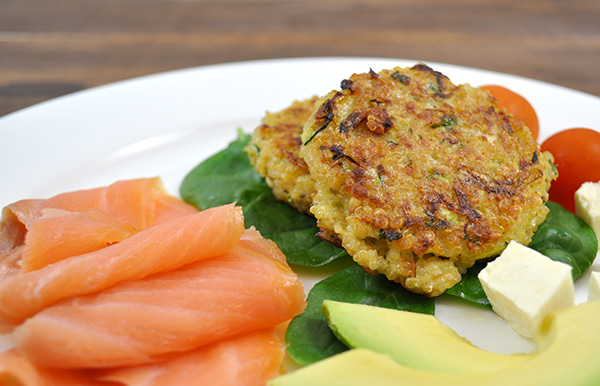 CHOCOLATE CHIP ZUCCHINI MUFFINS –  Honestly, if it wasn't for the green flecks the kids wouldn't know they are eating zucchini, it doesn't add a funny taste, I have found that it makes the brownies and muffins lovely and moist. Find the recipe here.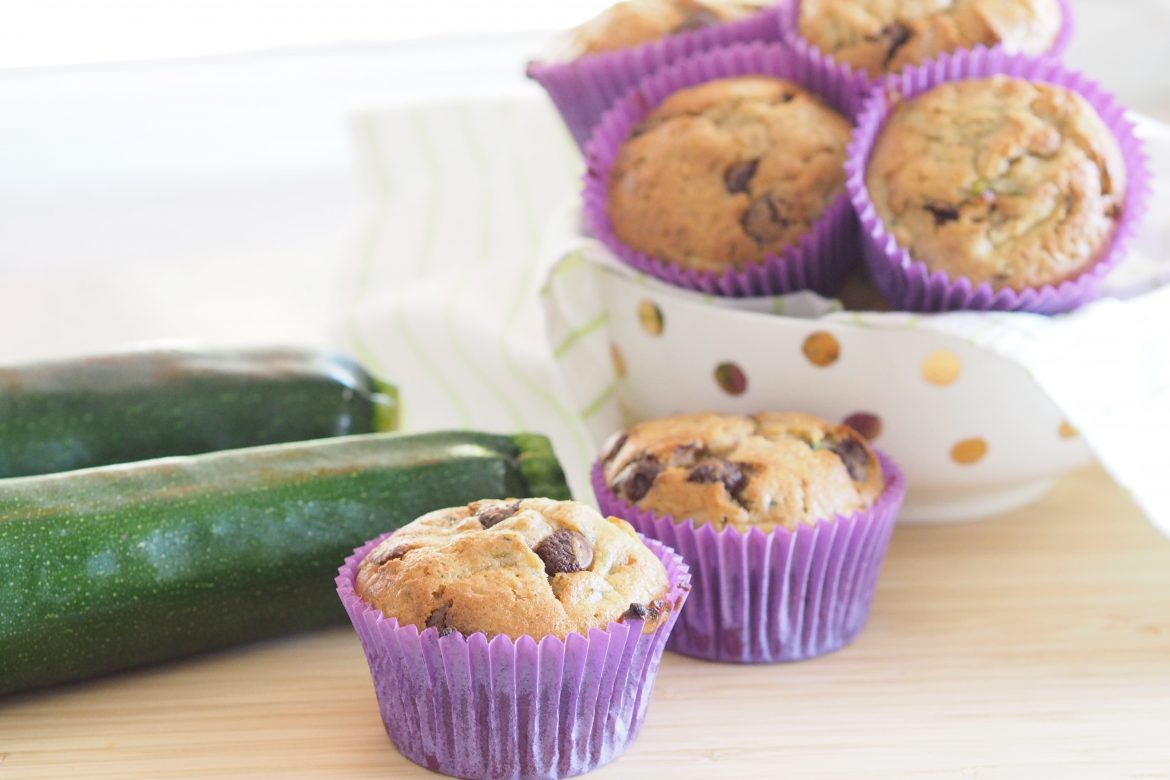 ZUCCHINI AND SWEET POTATO SLICE – This zucchini and sweet potato slice was a really lovely light meal, perfect for those very hot days to serve cold with salad. Find the recipe here.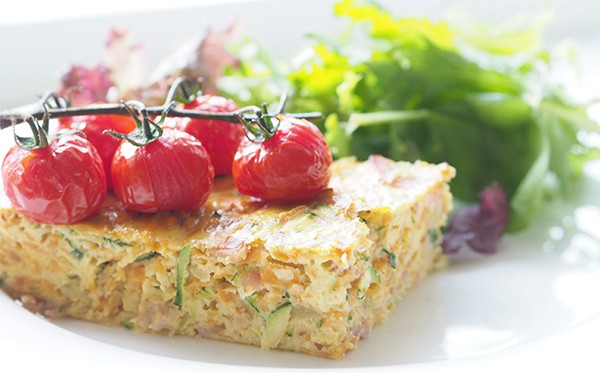 GARLIC PARMESAN ZUCCHINI AND TOMATO BAKE –  This bake is really easy to make and perfect to serve alongside meat and fries, especially over these cooler months. It's is a delicious side dish, giving some vegetables a tasty twist. Find the recipe here.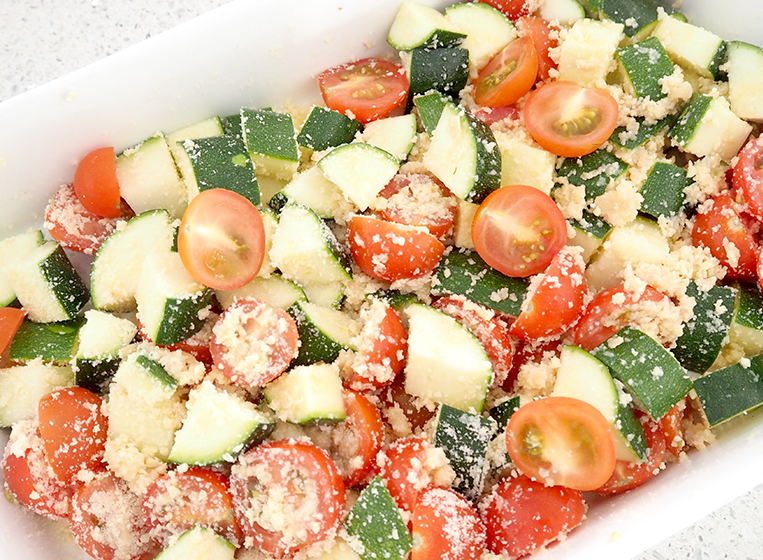 ZUCCHINI NOODLE SALAD WITH HERBS, CASHEWS AND CHILLI DRESSING  – Raw zucchini noodles make a wonderful low-fat, low-cal and low-carb substitute for regular noodles. Find taste.'s recipe here.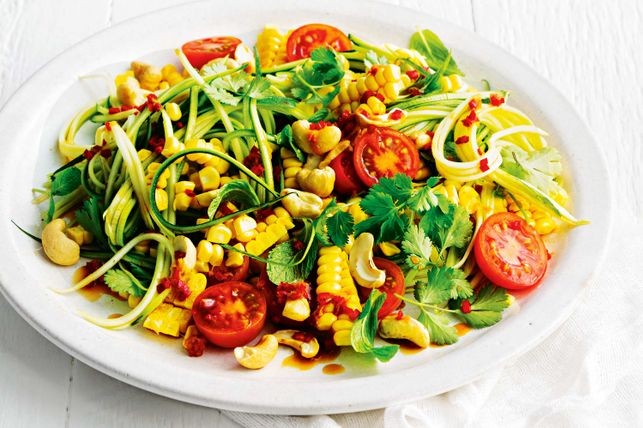 ZUCCHINI CHOCOLATE SLICE – Sneaking in the zucchini makes this brownie rich, moist and ooh so yummy. Your kids won't even realise this brownie is a little healthy too! Find the recipe here.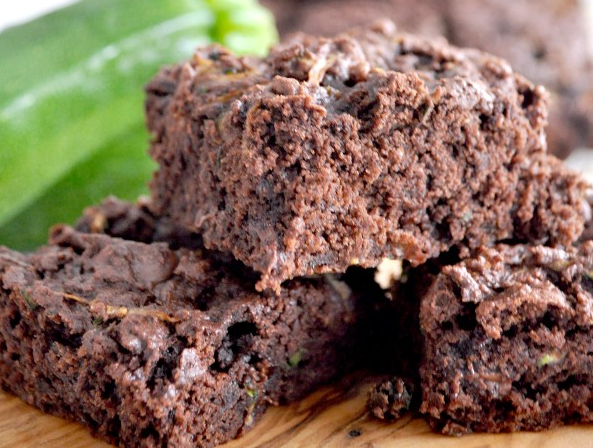 CHEESY ZUCCHINI & HAM BREAD – I had quite a few zucchini's that I needed to use up recently so I made the kids some Cheesy Zucchini & Ham bread for their lunch boxes.  I was pleasantly surprised that they loved it and asked for it again the next day. It's a great way to use up vegetables you have in the fridge. Find the recipe here.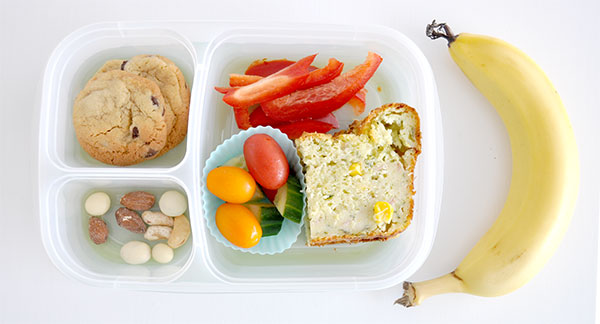 TACO STUFFED ZUCCHINI – Taco Stuffed Zucchini? Totally worth turning your oven on for this summer.
You can replace the tempeh with beef, if you prefer. Find the recipe here.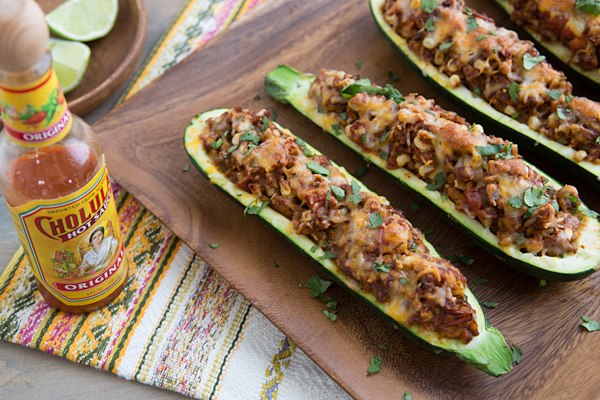 WHAT'S YOUR FAVOURITE ZUCCHINI RECIPE?
---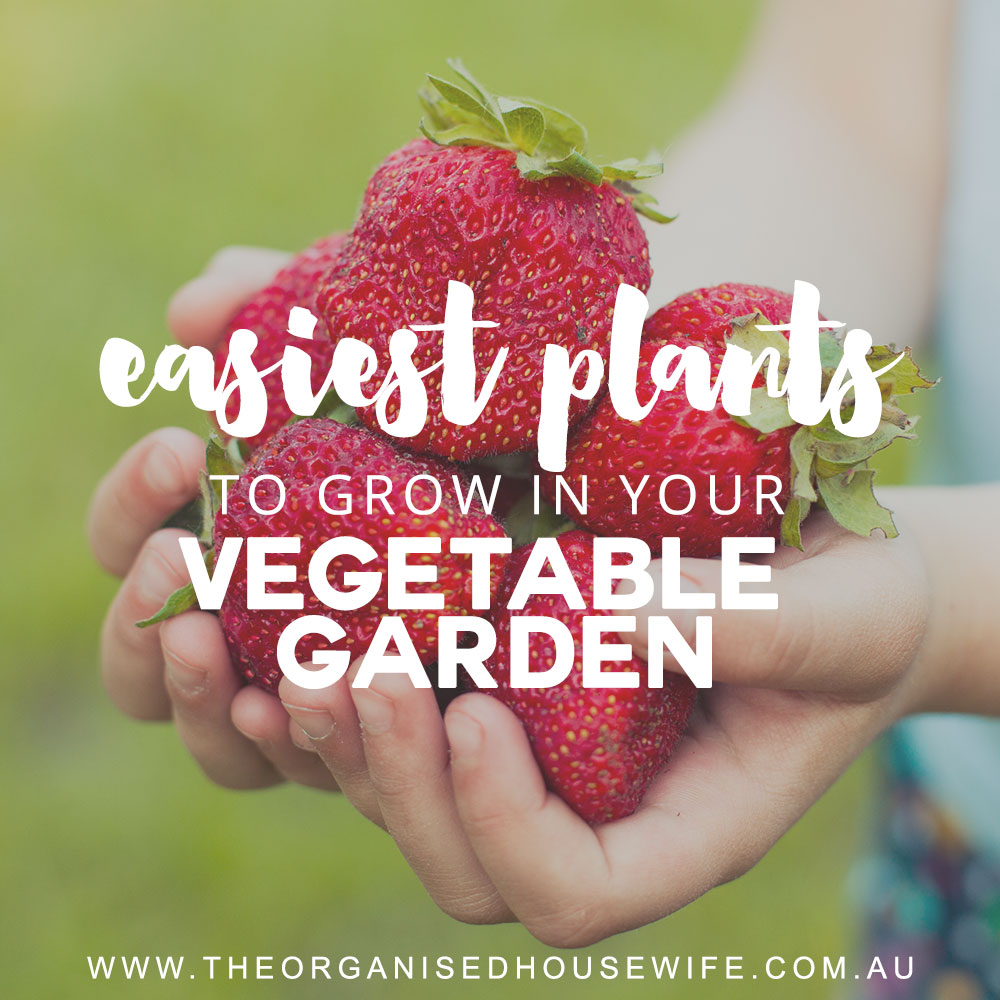 WANT TO GROW ZUCCHINI YOURSELF? CLICK ON THE IMAGE ABOVE TO FIND OUT HOW TO MAKE YOUR OWN VEGETABLE GARDEN