My Miss 12 recently wanted some mini beef mince pies for her school lunch box so she whipped up these little beauties!  I packed them cold into the lunch boxes, you could heat them in the morning and put them in a thermos so they are still warm at lunch time, however it's so warm here on the Gold Coast at the moment the kids were happy to eat them cold.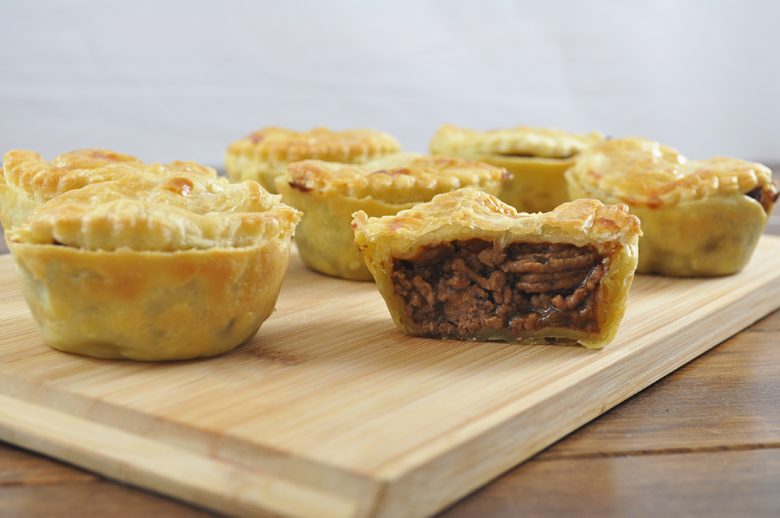 This recipe is very versatile, add whatever vegetables you desire, carrot, celery, zucchini, capsicum, whatever you have on hand in the fridge that needs using up.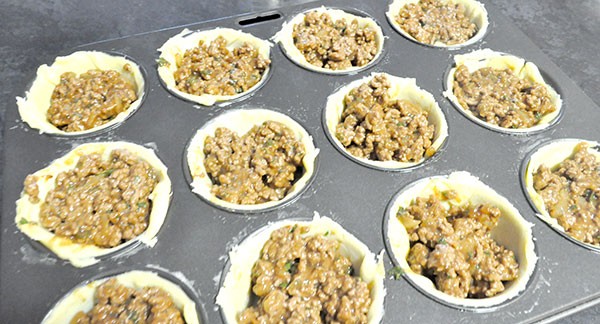 Mini Beef and Vegetable Mince Pies

| | | |
| --- | --- | --- |
| Prep Time | Cook Time | Total Time |
| 15 mins | 25 mins | 40 mins |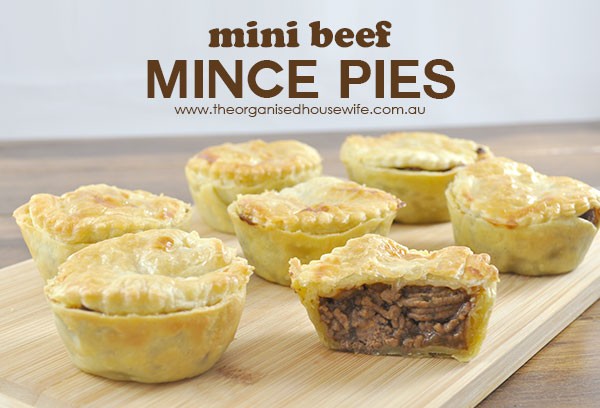 Ingredients
1 tablespoon oil
1 onion, finely chopped
2 cloves of garlic, crushed
500g beef mince
1 zucchini, grated
1 carrot, grated
1/4 cup gravox (beef gravy)
1 cup boiling water
5 sheets puff pastry, just thawed
1 egg, lightly whisked
salt and pepper, to taste
Instructions
Heat oil in a medium frying pan over medium heat.
Add onion and garlic, cook for 3-4 minutes or until onion is translucent.
Stir through the mince, cooking for 5 minutes or until browned.
Add carrot and zucchini and mix through mince mixture.
Place boiling water into a jug and add gravox, whisk with a fork until gravox has dissolved.
Pour gravy over mince mixture and cook for 3-5 minutes or until sauce has thickened slightly.
Season mince mixture with salt and pepper.
Remove from heat and cool for 30 minutes.
Meanwhile preheat oven to 180C.
Grease a 12 hole muffin tin.
Cut 12 large circles from pastry sheets using a 98mm round cutter, place one into each muffin hole.
Spoon mince mixture evenly among pastry cases.
Cut another 12 circles from pastry sheets using a 78mm round cutter, place on top of each base.
Squeeze pastry base and top together gently with finger tips.
Brush pasty tops with egg.
Bake in oven for 20 minutes or until golden brown.
Allow to cool in pans slightly before removing onto cooling rack.
By Kat – The Organised Housewife
If you have any mince mixture left over you could make more pies, or save to have as a little snack on toast!


click on image to view recipe