One of our family favourite dinners during winter is shepherds and cottage pie, warm you up on those cold nights. The night I made this recipe for dinner I initially intended on making a cottage pie, but I had quite a few vegetables in the fridge that needed using up, so I made a version of the traditional shepherds/cottage pie which I've called Mince and Vegetable Potato Pie.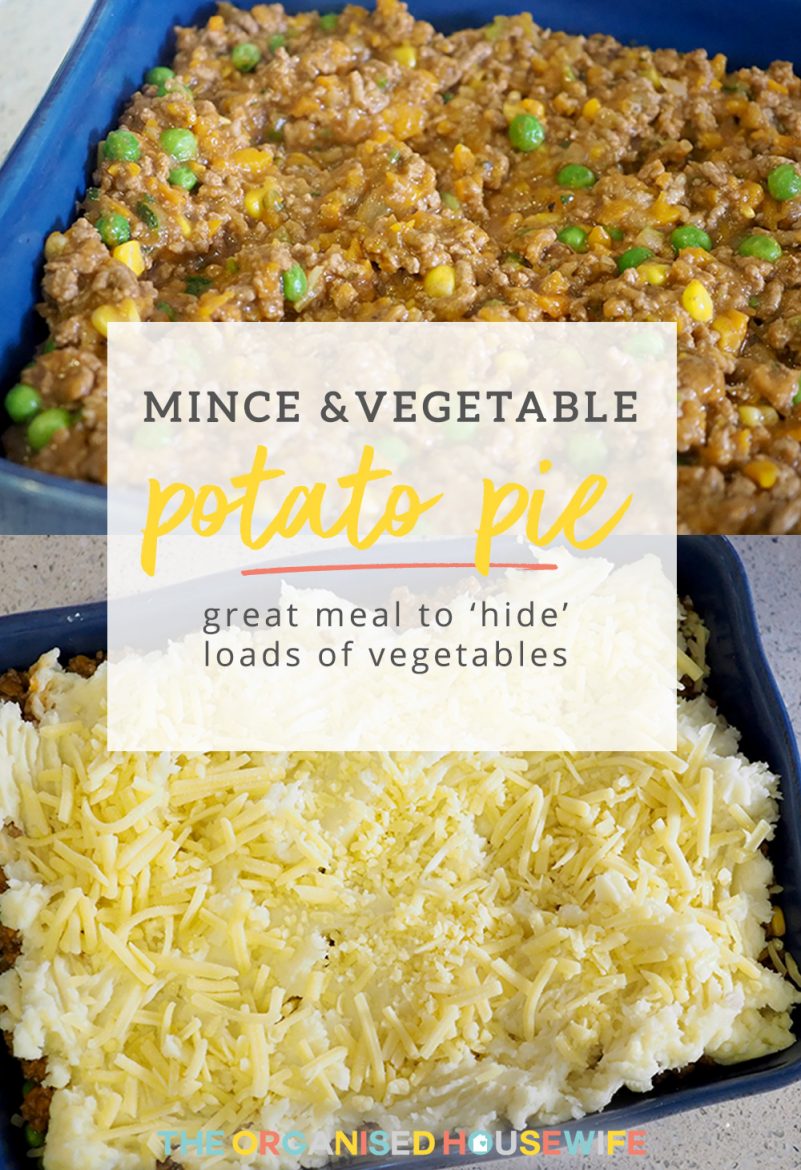 It's a great way to 'smuggle or hide' vegetables into the kid's dinner. I put my the onion, carrots, celery and zucchini into the food processor (thermomix) and blitzed it for a few seconds into small pieces, alternatively, you could grate or finely dice the vegetables.  I found blitzing quick and easy.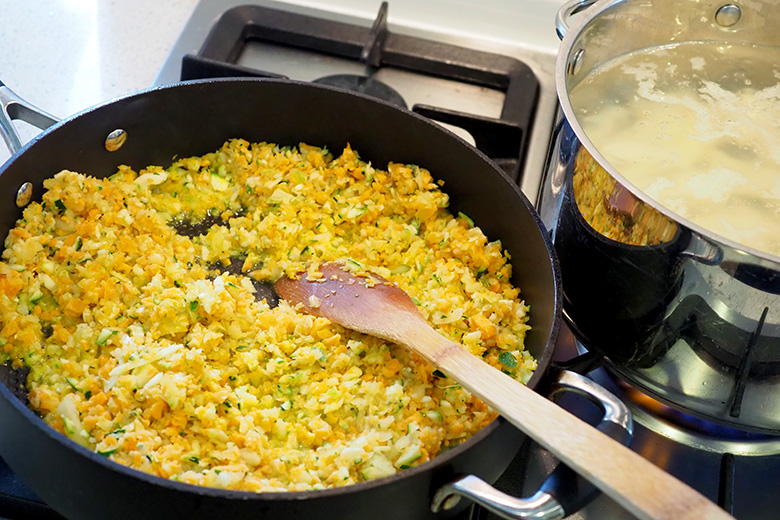 Speaking of kids, this isn't an overly spicy meal so the young ones should enjoy it.  Feel free to add extra herbs and spices if you want to tantalise your taste buds!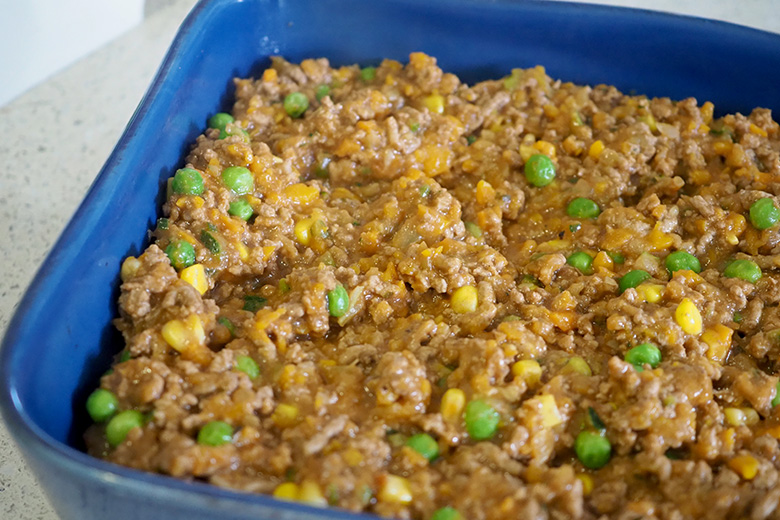 Minced beef with vegetables and a gravy-like sauce, topped with potato and cheese….. noms!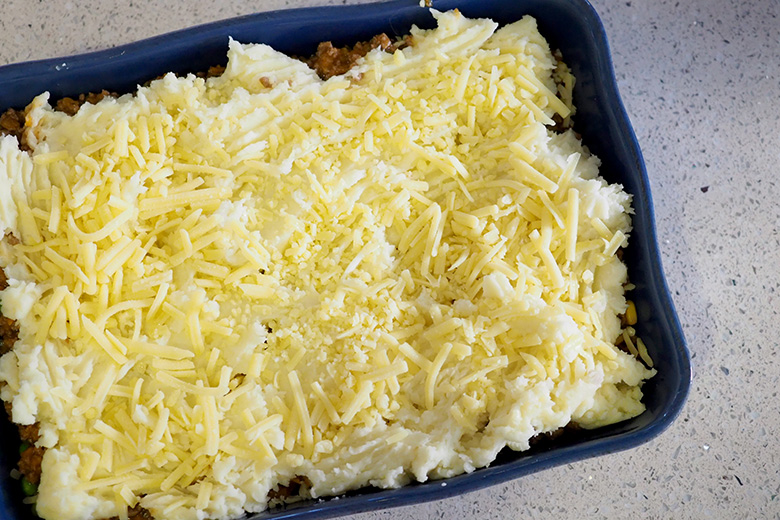 This is also a great recipe to double and freeze.
To Freeze:  Make to end of step 11, freeze.  Take out of freezer the night before and defrost in the fridge.  Place in oven until heated through, if still slightly frozen you may need to bake for an extra 10-15 minutes.
One of my readers Les made this Mince and Vegetable Potato Pie with a few changes that I thought I would share with you all incase you found them interesting:
Les halved the recipe. "Making the dish at half measure, I found myself with a large brown onion.  I used half for the recipe.  The other half I put into the mashed potatoes – I have always loved that, with its crunchiness.  It worked well."
"Instead of tomato paste I used the dijon mustard.  I used 2 heaped tsps of that.  Maybe, if you wish to try it in the full recipe, two dessert spoons of the mustard would suffice."
As the dish was halved, Les said that he found 20 minutes in the oven was more than enough.
note: this post was originally published on 8th July 2015, republished with new photo.
July 29, 2021

November 4, 2020

September 2, 2020
The classic range of cookbooks that has helped thousands of Australian families! Perfect for parents struggling with fussy eaters, this title solves your mealtime dramas. View the range here.