Ooh we so love Mexican in this household.  The girls and I like most dishes as I make them, but the boys (so macho) like to add in extra dashes of chilli sauce or jalapenos.   We often have chicken rolls for lunch on the weekends, but this took the traditional chicken and mayo roll to a whole new level.  If you love mexican you must try this!
Firstly I combined a diced tomato, capsicum, spring onions and cheese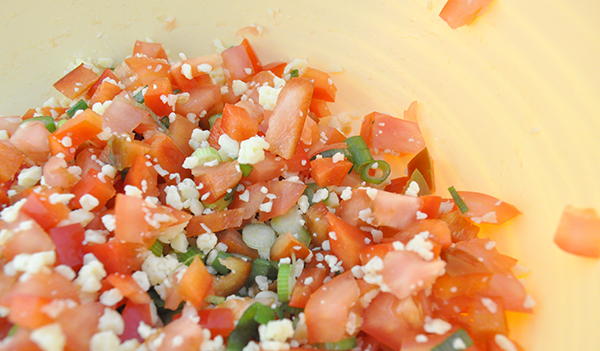 Then added poached chicken (or BBQ chook), mayonaise and taco seasoning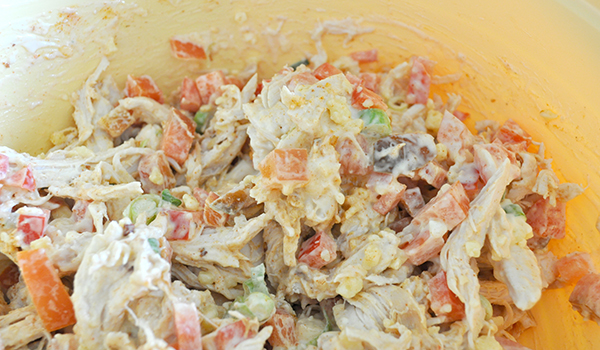 Serve on bread rolls… tiger bread rolls on this day, for a special treat!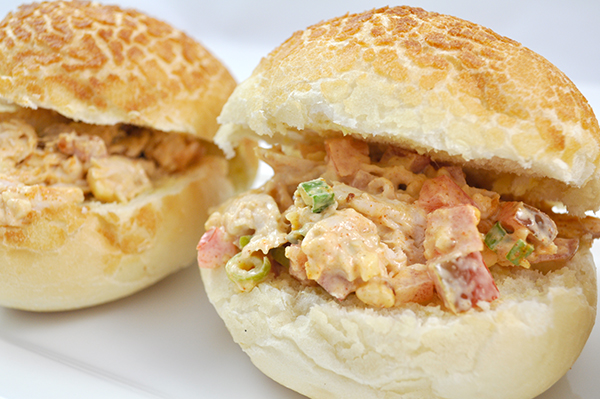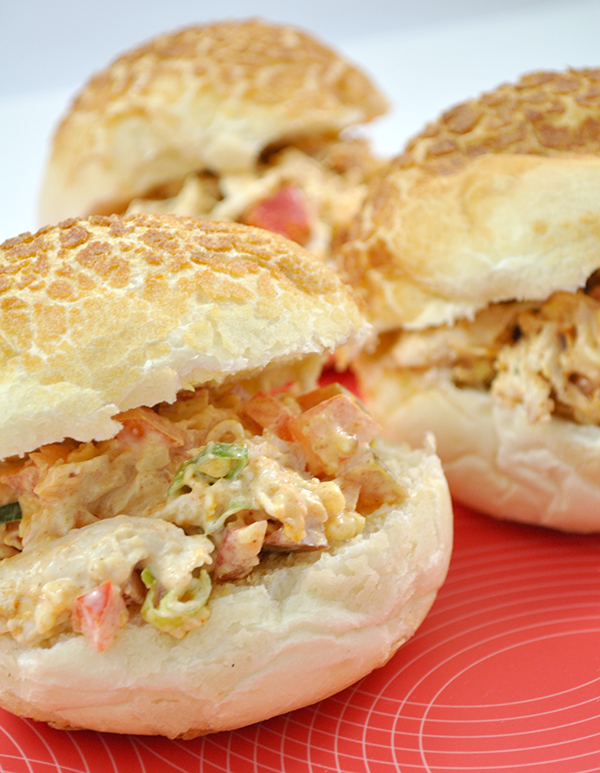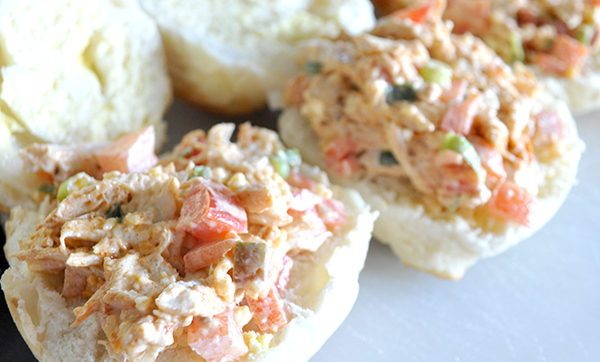 What is your favourite sandwich filling?
---
Other Recipes you May Enjoy