A delicious Roast Pork Recipe with caramelised apples and onion that is sure to be a family favourite.
After noticing the lack of pork on our weekly meal plan I set out to find a recipe.  I ended up making an extremely delicious Roast Pork with Caramelised apples and onion for my family last Sunday. It only required a few simple ingredients, pork, fresh apples, onion and thyme, maple syrup, olive oil and salt.  Turns out I forgot to use the thyme, but it still tasted really good!.  I used a Boneless Pork Leg Roast from Coles.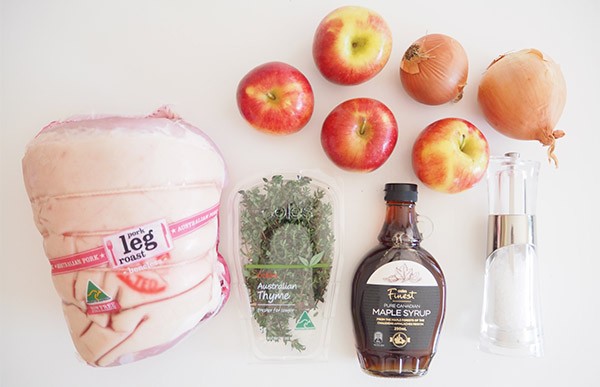 This is the 2nd time I have ever made Roast Pork, so I certainly don't call myself an expert on crackling I still have a lot to learn.  I gave it a really good go, rubbing olive oil and salt over the pork.  I realised when I checked on the pork after half an hour of cooking that I neglected to rub oil and salt down the lower sides of the pork, so make sure you rub all over!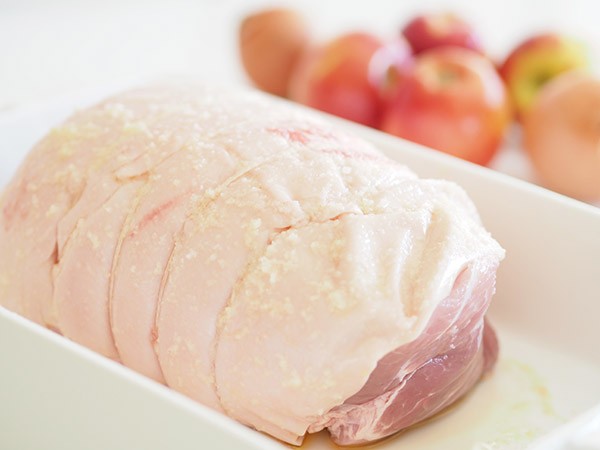 After 1 hour 15 minutes of cooking it's time to add in the apples, onions, drizzle with maple syrup and cook for a further 30 minutes.  You can see here the side of the pork is not crackling too well.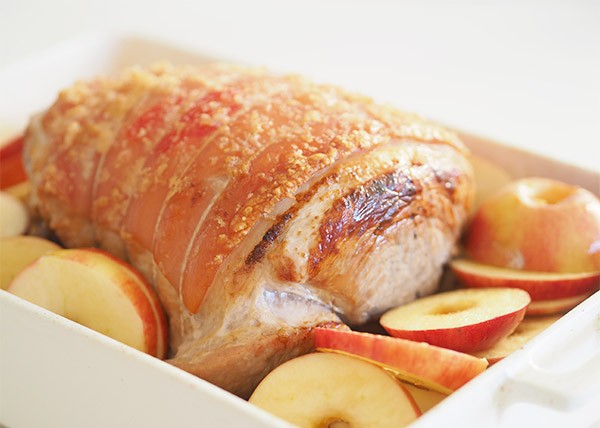 Mmm, this looks so good, the best part would be the onion and apples on the base of the casserole dish covered in the maple syrup sauce.  See how effortless making a roast dinner is!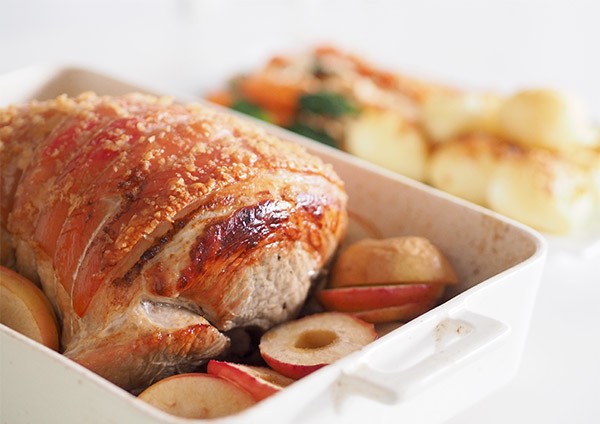 I served the roast pork with caramelised apples and onion with roast potatoes and glazed carrots and spinach.  I also removed the rind from the roast and put it under the grill to crackle further, it crackled up a treat!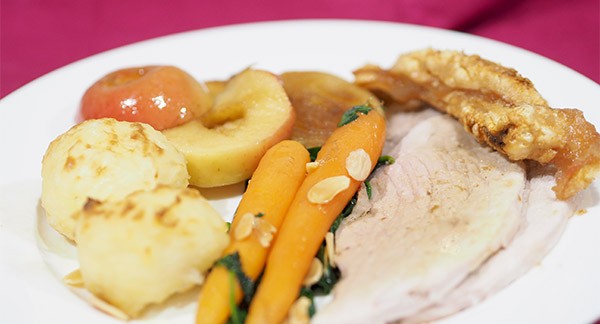 Original recipe found at taste.com.au 
LET ME KNOW WHAT YOU THINK OF THIS RECIPE! – If you've tried this Roast Pork recipe, please leave me a comment below. I love to hear from people who've made my recipes! You can SUBSCRIBE to receive my newsletters with the latest recipes or FOLLOW ME on FACEBOOK, INSTAGRAM and PINTEREST for even more delicious food.
ARE YOU ON INSTAGRAM? –If you make this recipe, please share a photo, tag @theorganisedhousewife and add hashtag it #TOHRecipes  – I'd love to see what your cooking!