Yummy homemade school lunch snack ideas that are healthy to eat, quick to prepare, and free of waste and plastic packaging.
Making quick, easy and nutritious lunches for your children to enjoy whilst at school is simple, it just takes a little forethought… and that's where I come in! In a bid to take the guesswork, stress and strain out of making school lunches (that the kids actually eat!), I am sharing another kids lunch box idea to inspire you. This easy peasy lunch idea comes packed with variety, can be thrown together in minutes, and is 100% waste free!
Click links below to find more posts and resources I have about kids lunch boxes:
Bulk baking tips
Lunch Box Recipes Cookbook – over 50 freezer-friendly recipes

I love when my kids' school lunches are colourful – it's the sign of a healthy well-balanced lunch that's packed with fresh food.
This bento style lunchbox is available online here, and the silicone cups are available here. Both these products make it easy to pack a no-waste school lunchbox that is full of variety.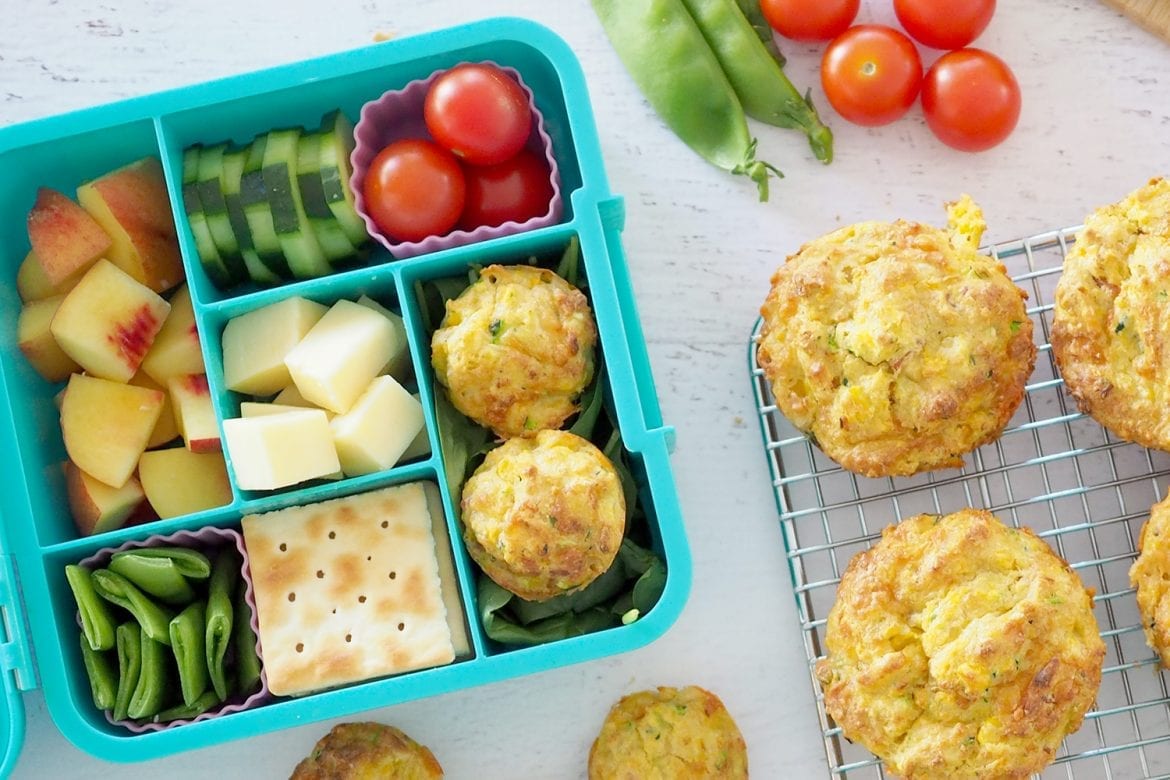 Morning Tea
Peach, Saladas, cheese cubes and snap peas.
Lunch
Cheesy Bacon and Vegetable Muffins, cucumber and cherry tomatoes
RECIPE: Freezer friendly Cheesy Bacon and Vegetable Muffins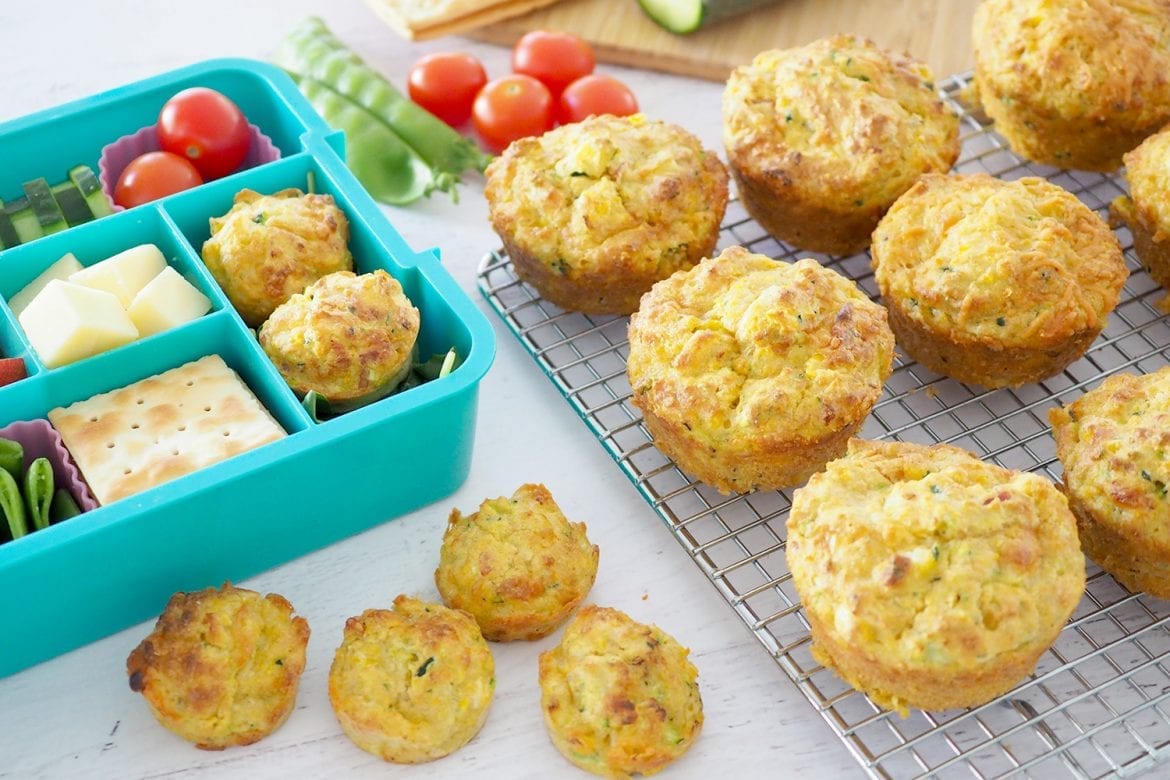 I like to prepare these muffins in a silicone muffin pan (available online here) because it makes them so easy to pop out, and as this muffin has cheese, the silicone is especially easy to clean up.
These muffins are freezer friendly, so I put them straight into an airtight container and then the freezer, so that they're ready to be popped frozen straight into the school lunch boxes.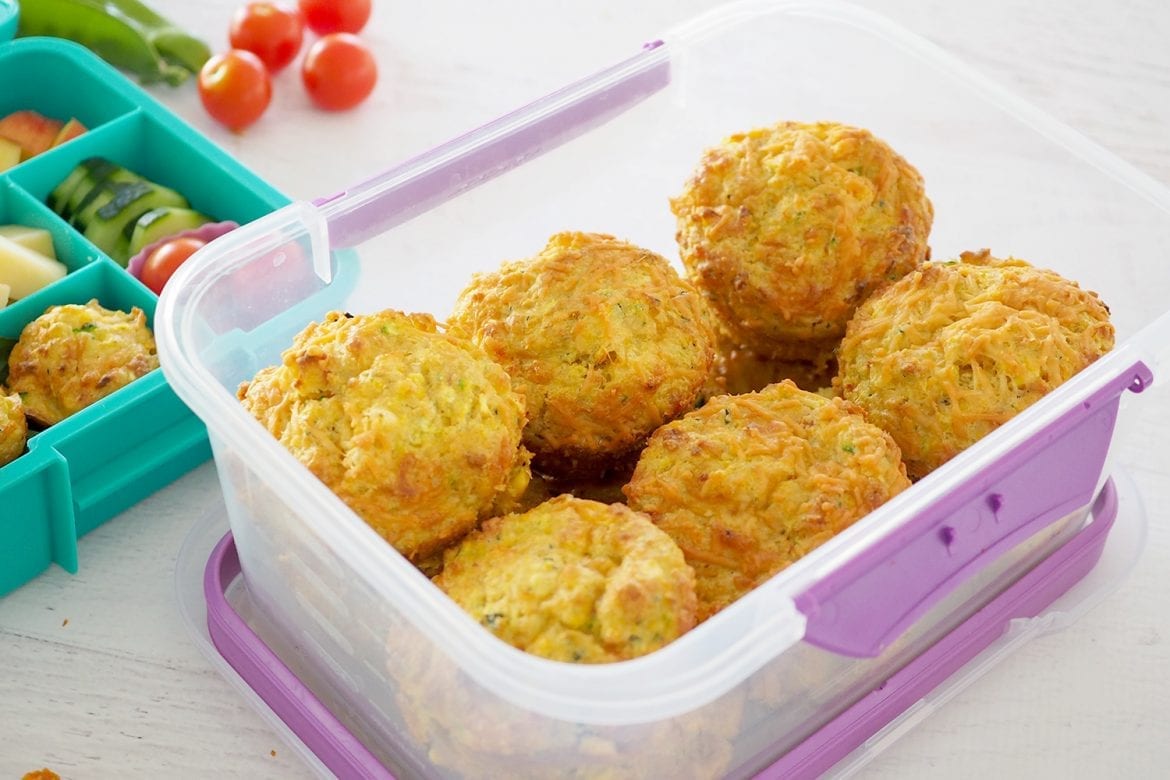 RECIPE: The recipe for these Cheesy Bacon and Vegetable Muffins can be found in my Lunch Box Recipe Cookbook. It is one of over 50 nut-free freezable recipes in my cookbook, all of them perfect for your kiddies school lunchbox.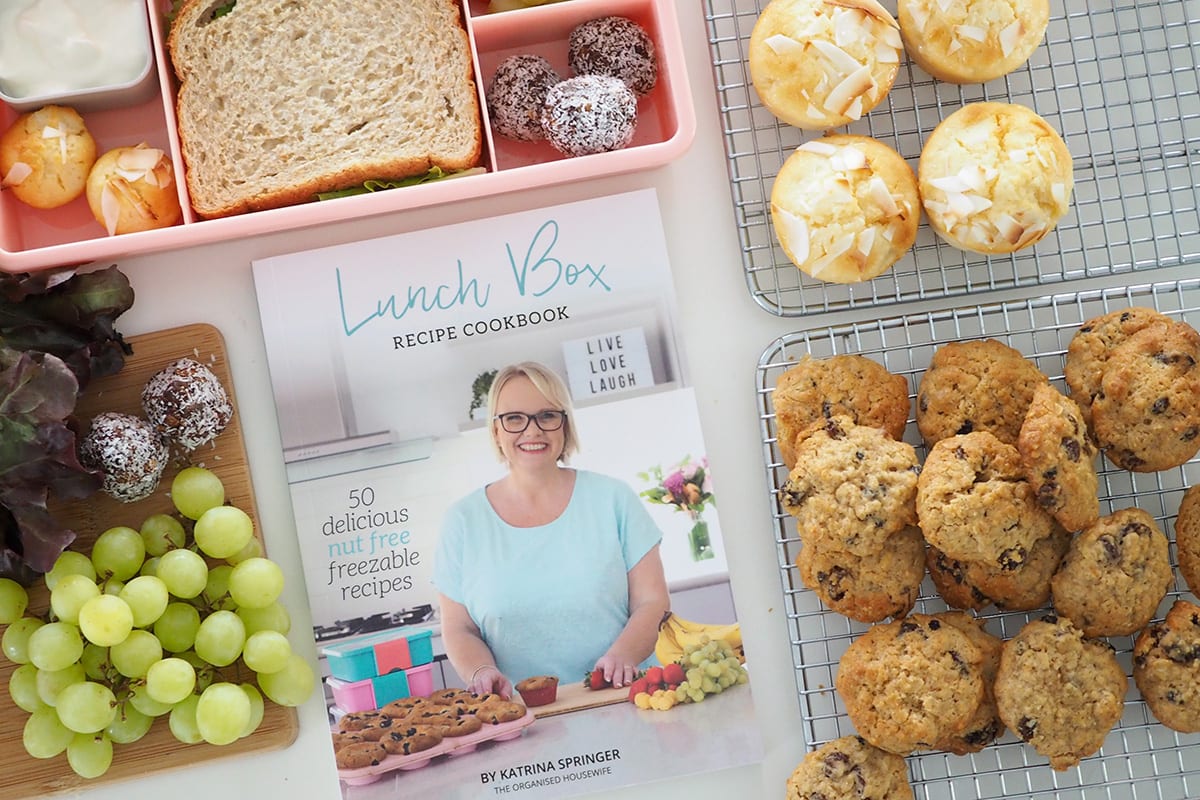 WHAT WAS PACKED IN YOUR KID'S LUNCHBOXES TODAY?
---
Pin this image below to Pinterest!