A quick, simple and fuss-free school lunch box idea for your child that is nutritious, balanced, and can be made in only a few minutes.
Creating simple fuss-free school lunches your children love is simple, it's just about thinking outside the box. I love to piece together nourishing, balanced and interesting snacks in my children's school lunch boxes and have managed to get this down to a fine art! Not only are their lunches free of packaging, but I can assemble them in 5 minutes flat.
Click links below to find more posts and resources I have about kids lunch boxes:
Bulk baking tips
Lunch Box Recipes Cookbook – over 50 freezer-friendly recipes

Let me share one of my kid's lunch box ideas with you that's simple, balanced, waste-free and incredibly simple to throw together!
The bento style lunchbox I used below is great for minimising packaging, and the multiple compartments make it easy to include a variety of different foods. This lunchbox is available online here, and the silicone cups are available here.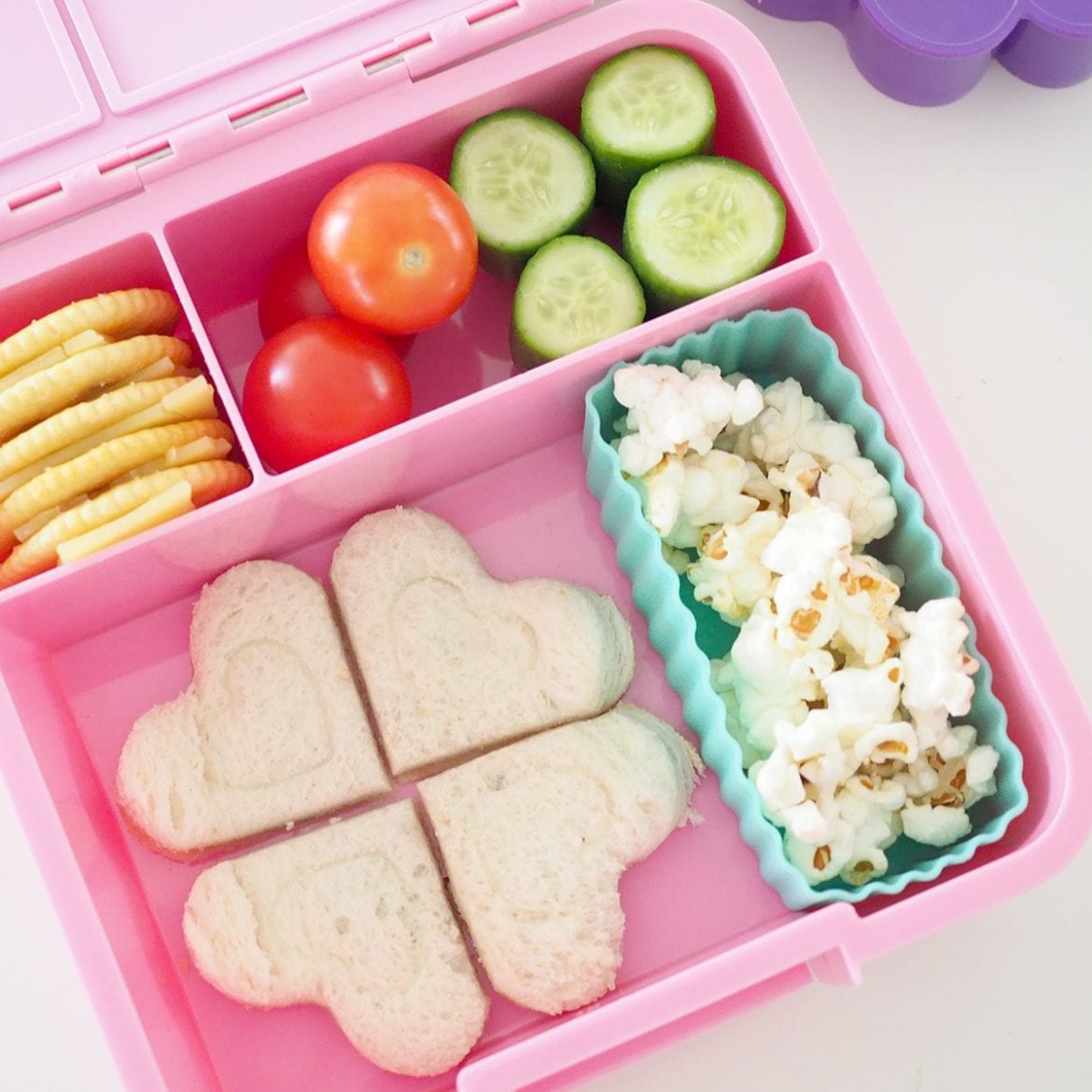 Morning Tea
Crackers and cheese, with cherry tomatoes and mini cucumbers. Easy peasy!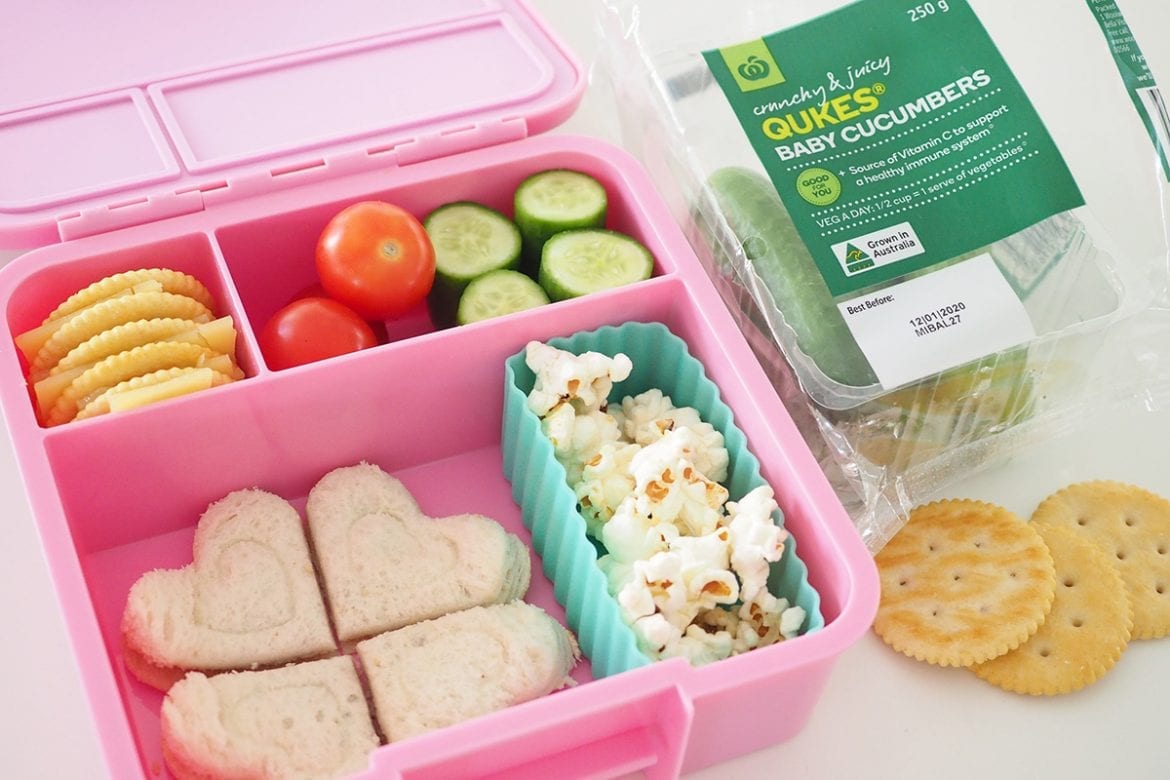 Lunch
Lunch-punched Vegemite sandwich and popcorn and you can also add a piece of fruit like a banana along with this if your child likes to eat more.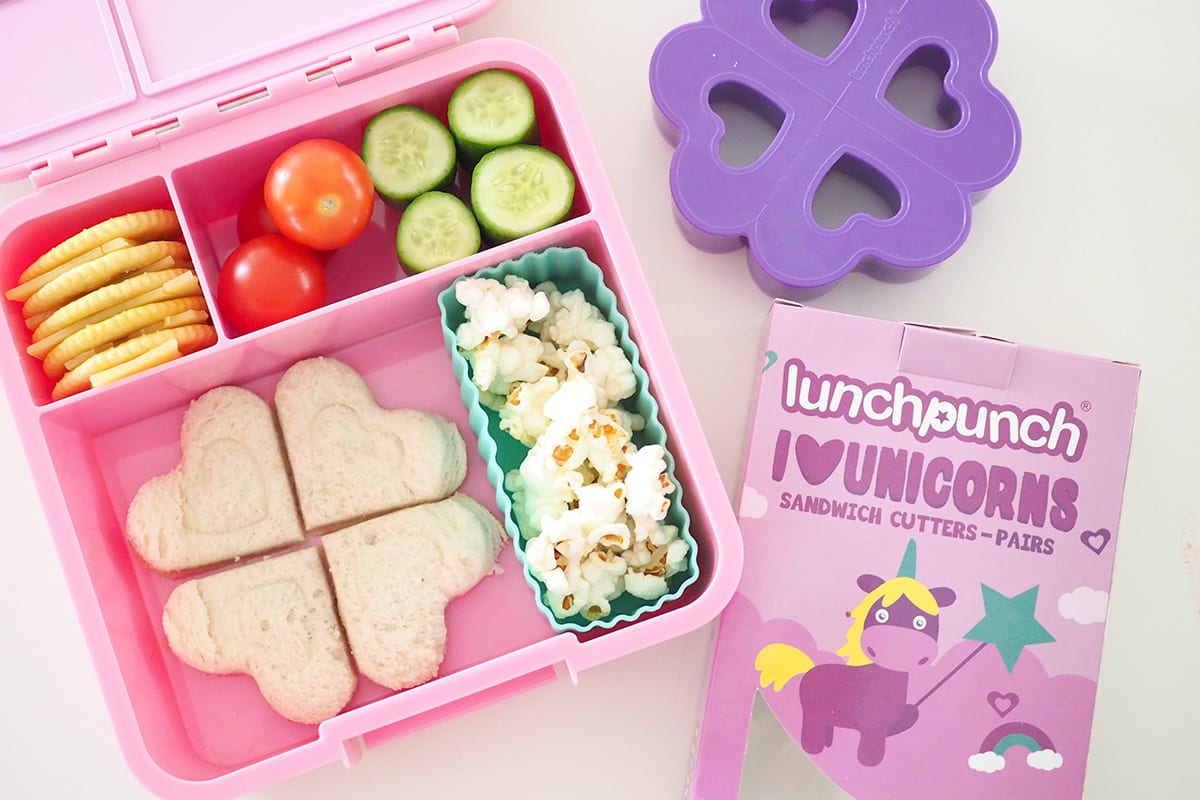 WHAT WAS PACKED IN YOUR KID'S LUNCHBOXES TODAY?
---
Pin this image below to Pinterest!