My Nan used to make the most delicious scones. I have beautiful memories having afternoon tea with her and her homemade scones topped with jam, however, I do remember Nan kneading and cutting her scones, which all takes time and I have little desire knead.  Although, because of these memories I love making my kids scones, but I have a super simple recipe which takes little effort and has a nice pop of sweetness, I hope you enjoy my lemonade scones recipe.
I mix this recipe in a bowl using a spoon we eat breakfast with, nothing fancy.  Then dollop spoonfuls of the mixture onto a lined baking tray and bake.  The dollop makes the scones look rustic.
FREEZER TIP: I typically make up a double batch of these scones and we eat some fresh and I slice the remaining in half, butter and spread with jam, honey or vegemite (yes we love vegemite on scones!!), place them back together and freeze them. I do this as it makes it easier to grab out of the freezer and put straight into lunchboxes and not worrying about waiting for them to defrost to add the jam.
Reader Tip: You can also trade the cream for a cup of left over pumpkin and a tablespoon of melted butter for something different. Super yummy!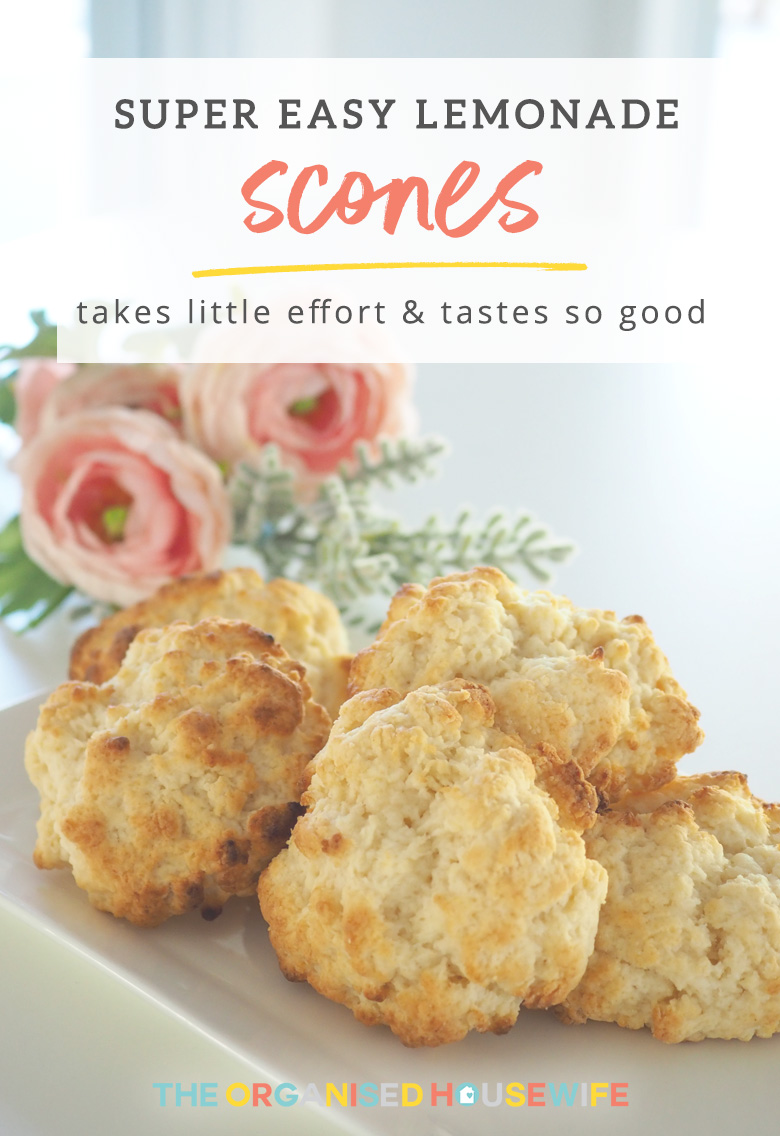 October 6, 2021

September 24, 2021

January 20, 2021