Zesty lemon weetbix slice. A delicious and tart slice recipe, that is a fun twist to a classic treat. Perfect for afternoon tea or for a lunch snack.
This lemon slice is really yummy for a treat for afternoon tea. I based this recipe off my chocolate weetbix slice but halved the quantities. My husband absolutely loved it. He said "it is up in his Top 5 of all slices I make"….that is a pretty big call. As it only uses three weetbix, this is a great recipe to use the last of the weetbix in the bottom of the box. You could reduce the lemon juice in the icing if you would prefer less tangy icing on your slice.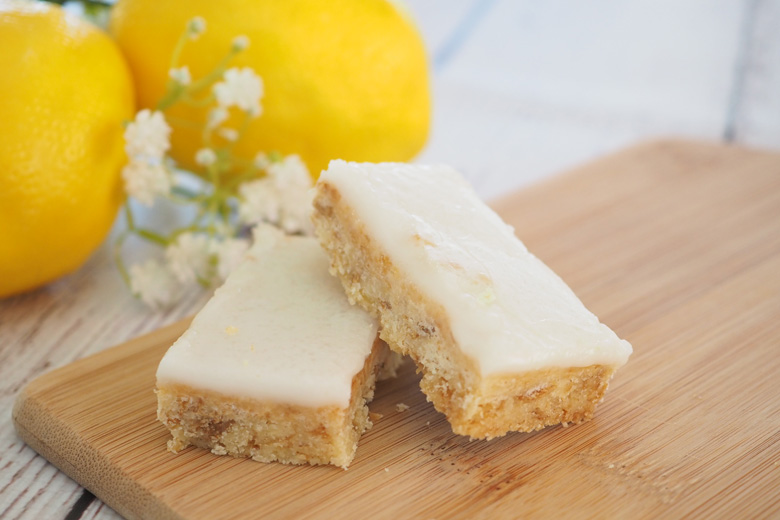 To make the slice, first crush the weetbix and add to your mixing bowl, as well as caster sugar and coconut. Sift the flour into the bowl.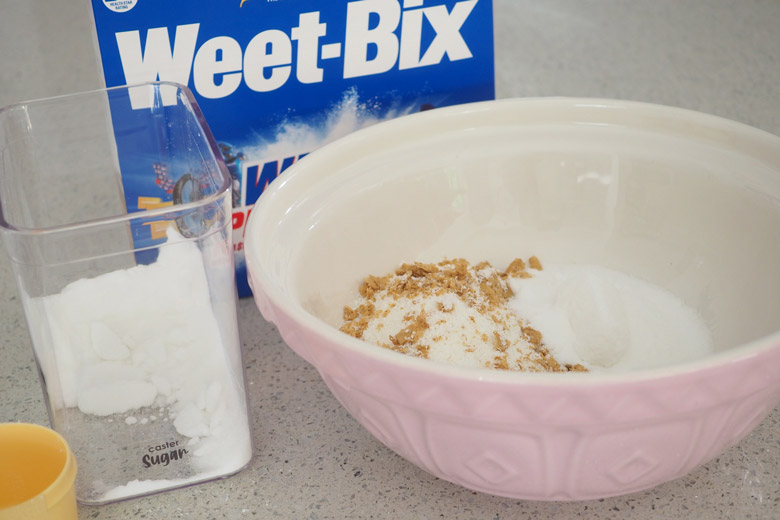 Add your lemon zest to the bowl and mix all the dry ingredients together. Then add your melted butter and vanilla essence, then mix to combine.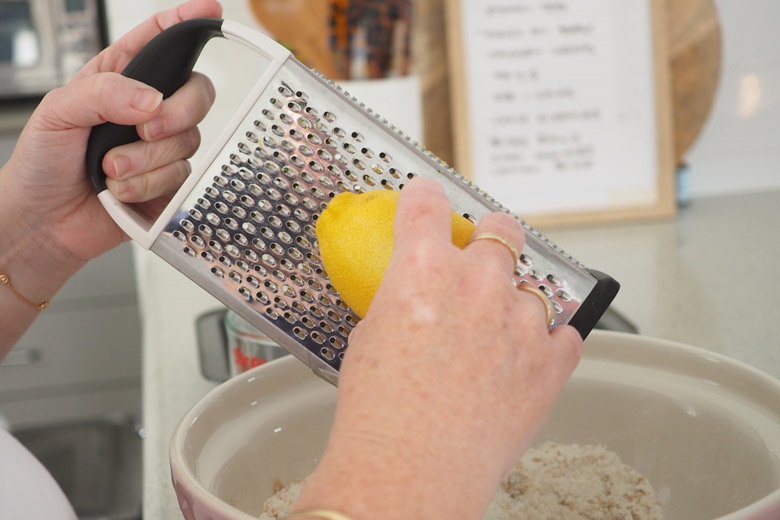 Spoon your slice base mixture into the pan and press down firmly. Bake in the oven for 15 minutes or until golden and cooked through.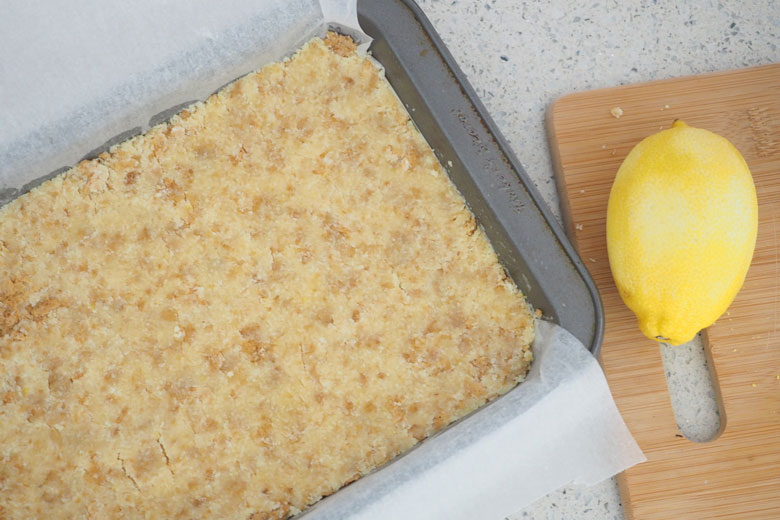 You want to prepare the lemon icing mixture and pour it onto the slice while it is still hot from the oven.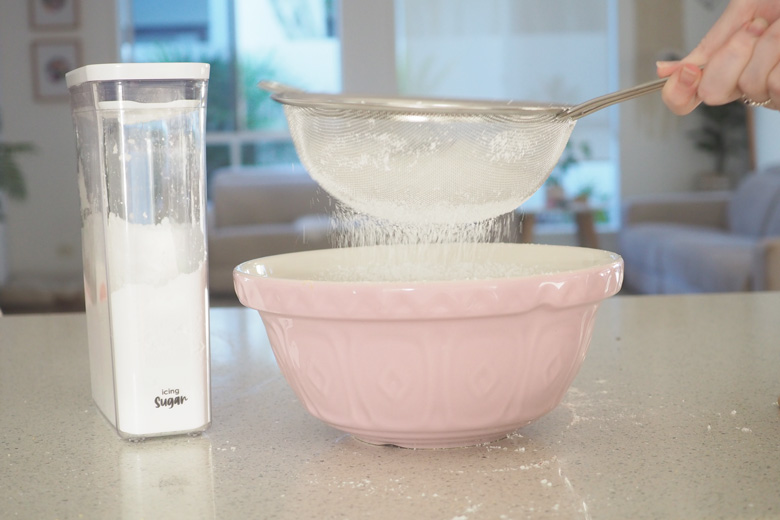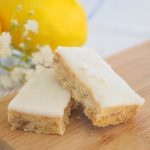 YOU WILL NEED
3 Weetbix biscuits
1 cup desiccated coconut
1/2 cup caster sugar
1 cup self raising flour
zest 1 lemon
1 teaspoon of vanilla essence
150g salted butter, melted
1 1/2 cups icing sugar
juice of lemon
desiccated coconut to decorate (optional)
Instructions
Preheat oven to 180°C, fan forced.
Line a slice pan (27x17cm) with baking paper.
In a large bowl crush the weetbix, add coconut and caster sugar.
Sift flour into bowl.
Add lemon zest. Stir to mix through.
In a jug mix together melted butter and vanilla.
Pour into bowl of dry ingredients and mix to combine.
Spoon mixture evenly into pan. Press mixture down firmly into pan.
Bake slice in the oven for 15 minutes or until golden and cooked through.
Once slice has been removed from oven prepare the icing.
Sift icing sugar into a large bowl.
Add lemon juice and stir well to combine.
Pour icing over slice while still hot.
Sprinkle with additional coconut.
Allow slice to sit until completely cooled.
Slice into small squares to serve.
Store in an airtight container in the fridge or in a cool dry place.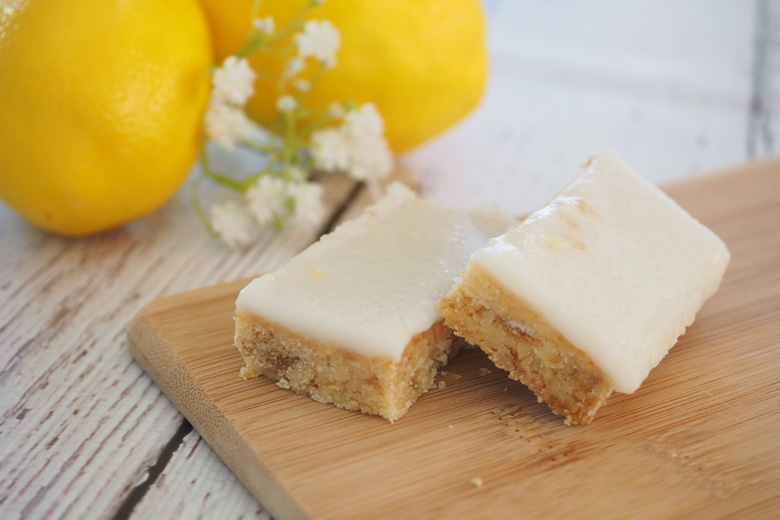 LET ME KNOW WHAT YOU THINK OF THIS RECIPE! – If you've tried this Lemon Weetbix Slice recipe, please leave me a comment below. I love to hear from people who've made my recipes! You can SUBSCRIBE to receive my newsletters with the latest recipes or FOLLOW ME on FACEBOOK, INSTAGRAM and PINTEREST for even more delicious food.
KAT'S lunchbox recipe cookbook
50 freezer friendly recipes that make for perfect no-fridge, no-heat lunches ideal for school, work, or even picnics!
The easy to follow recipes with full colour photos, and my how-to guide at the beginning of the book, means both experienced bakers and those a little newer to the kitchen, will have all the help they need.