A slow cooked lamb, barley and vegetable soup that is hearty and delicious. Ideal comfort food dinner recipe, that is perfect for winter.
This slow cooker lamb soup is one of those great set and forget recipes. Start it cooking in the morning, and it will make your house smell amazing throughout the day. I love dinners that are already cooked and ready to eat for when you feel like dinner in the evening. I don't cook with lamb that often, but perhaps I should as my husband loved this dish. My son also really enjoyed it, he was a bit under the weather with a head cold when I made it, and it helped him feel better.
I really like the addition of pearl barley, to me it has a similar texture to brown rice.  It makes the soup much more filling and go further.  This recipe is filled with lots of vegetables, so it's packed with extra goodness and nutrition to help ward off winter colds.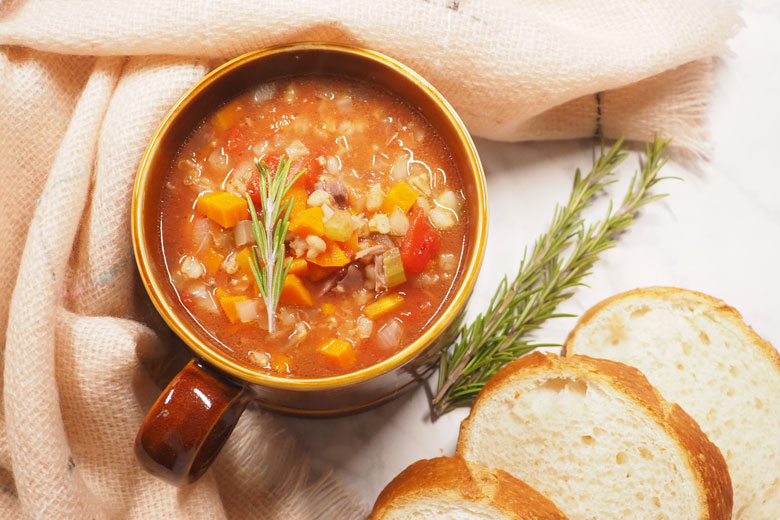 Chop all the vegetables and put into the slow cooker. You could also add other vegetables like small cubes of diced potato, sweet potatoes, swede, radish and fennel.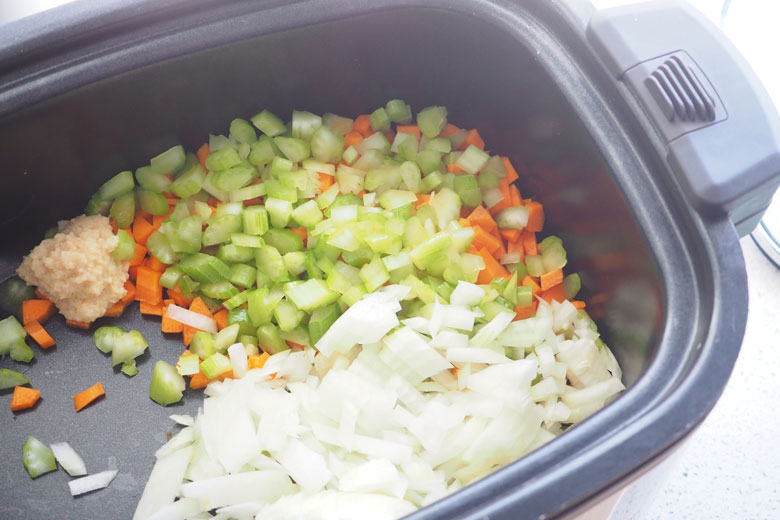 Rinse the barley  before adding it and the rest of the ingredients. Make sure the lamb shanks are submerged in the liquid.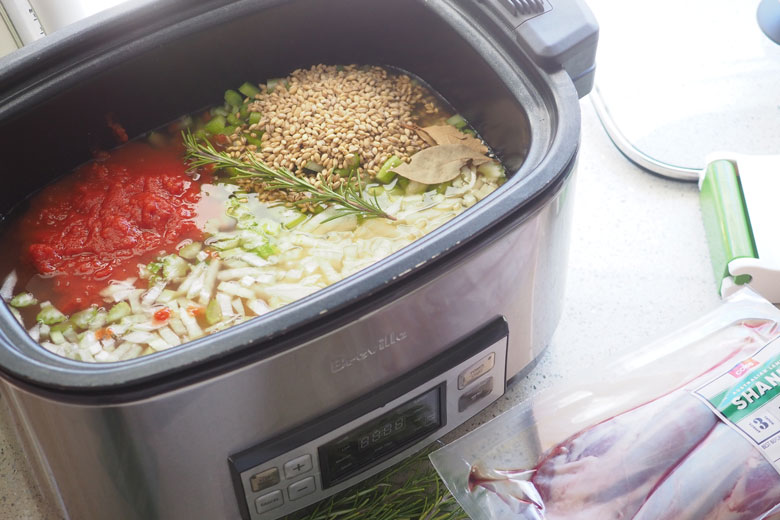 Serve with a nice crusty bread. This recipe made enough that there was left overs for some of our family to have for lunch the next day.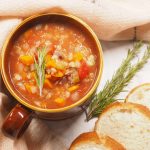 YOU WILL NEED
1 onion, finely chopped
2 carrots, peeled and diced
2 stalks celery, chopped
2 teaspoon garlic, minced
4 cups beef stock
400g can crushed tomatoes
1 fresh rosemary spring
2 fresh bay leaves
1/2 cup pearl barley, rinsed, drained
2 lamb shanks
Instructions
Put all the vegetables into the slow cooker.
Pour over the stock & tomatoes, mix together.
Add in the bay leaves. rosemary and barley.
Push in the shanks.
Cover and set to cook on low for 8 hours.
Remove shanks, shred meat from bones.
Return meat to slow cooker and stir through.
Season to taste.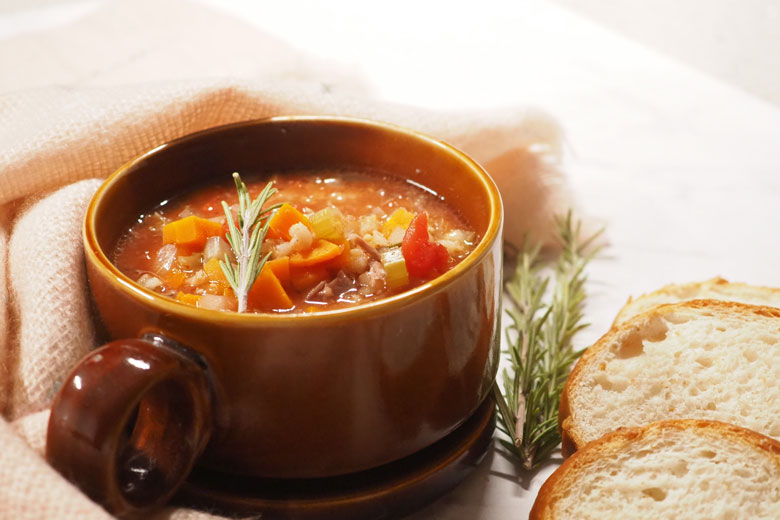 Hearty Dinners Recipe Cookbook
A 128-page cookbook is bursting with hearty, home-cooked meals that the whole family will enjoy!
The 50 simple, fuss-free and easy-to-follow dinner recipes range from pasta to oven bakes, and slow cookers to soups. They aren't fancy, but they are laced with love, and each one is intended to not just make a meal, but a memory too.