Cooking with children is both fun and educational – here are some easy and fun recipes to cook with the kids on the weekend or school holidays.
I love to cook with my kids and have done so since they were very little. We have so much fun cooking together and it's a great opportunity to not only create beautiful memories and have a good chat, but also for them to learn. Cooking with my kids has helped to build their basic skills like counting, measuring and reading, whilst also encouraging them to explore their senses, grow confidence, foster patience and explore a more adventurous palate. Here are a few recipes I've enjoyed cooking with my children over the years.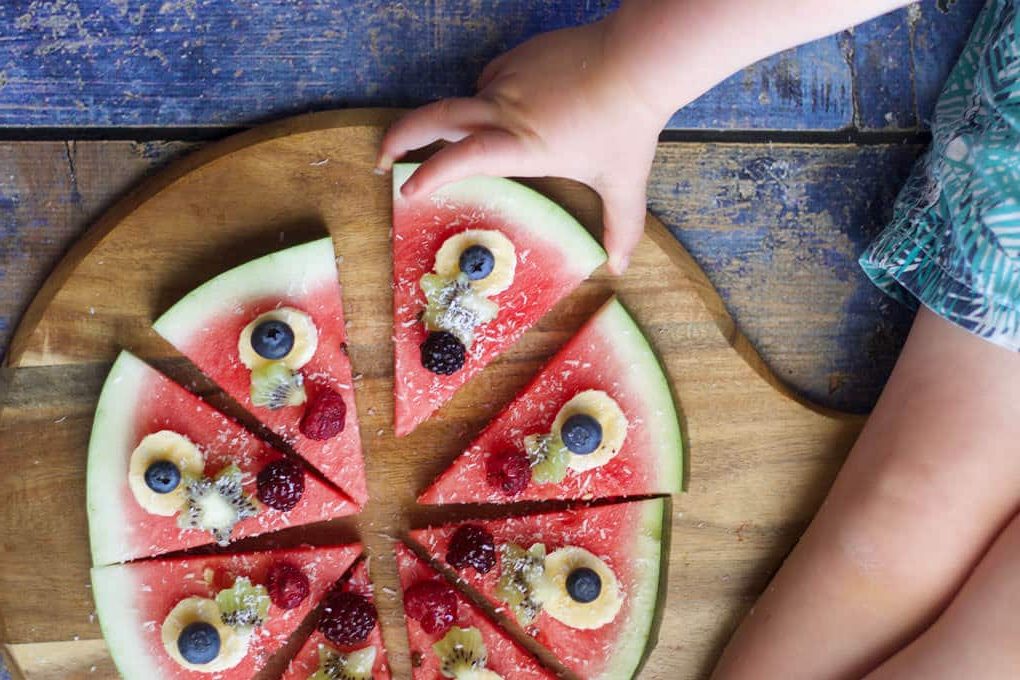 No-Cook Recipes For The Kids
Recipes that require no cooking are great for young children. In addition to not needing to worry about hot plates and ovens, these recipes often require a lot of mixing and kneading which is fun and tactile for little kids.
Mini No-Bake Brownie Batter Cheesecakes – um, yes please! I don't know any child (or adult) who wouldn't want to make and eat these tasty treats given the chance, and because they require no cooking, they're perfect for the kids to make.
Find this Mini No-Bake Brownie Batter Cheesecake recipe here.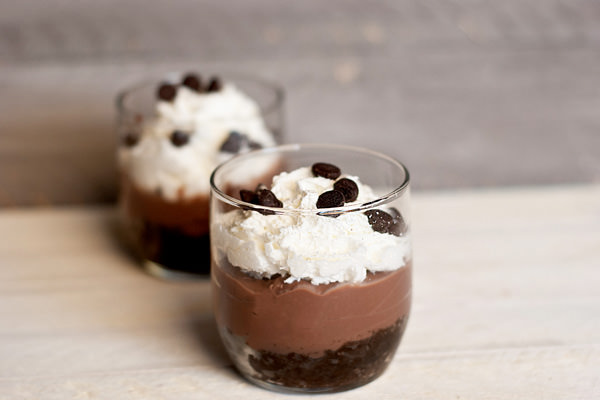 Banana Chocolate Energy Balls – bliss balls are an easy recipe for children to make, and these energy balls are both delicious and packed full of good stuff that will keep the kids going and going (hmm, on second thought maybe you don't want to feed them these ones – LOL!).
Find my Banana Chocolate Energy Balls recipe here.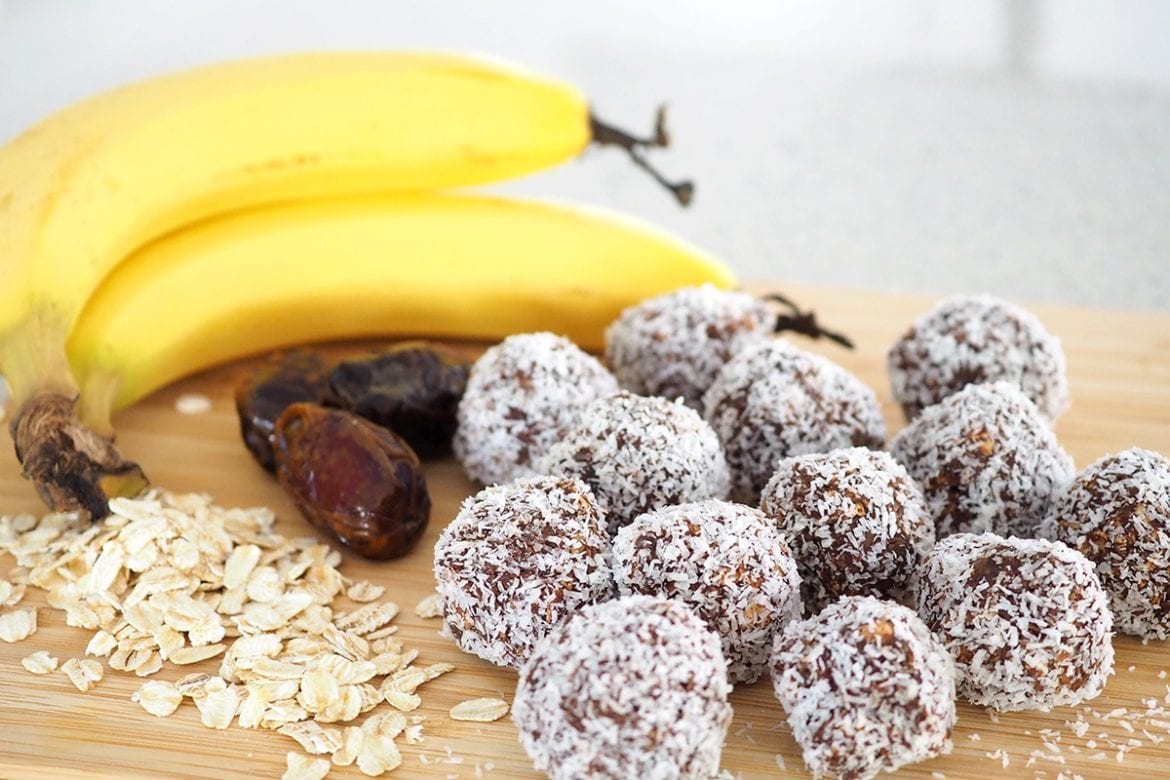 S'more Pops – these marshmallow popsicles are such a simple idea and the children love them! A little dipping chocolate, marshmallows and a few bowls of crushed crackers and 100s & 1000s is all you need to make these tasty no-cook treats.
Find this S'more Pops recipe here.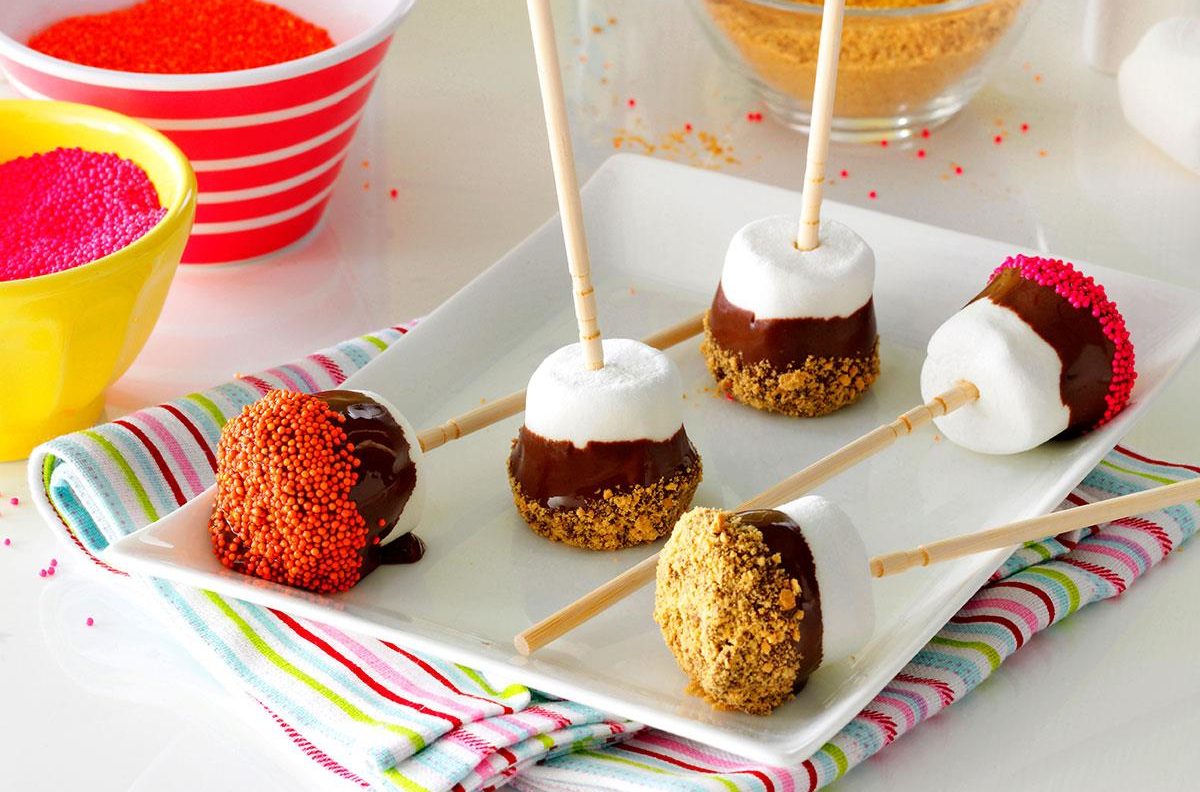 Apricot Balls – these are a healthy, quick and easy-to-make recipe that's perfect for after school snacks or even for adding to the kid's school lunchboxes.
Find my Apricot Balls recipe here.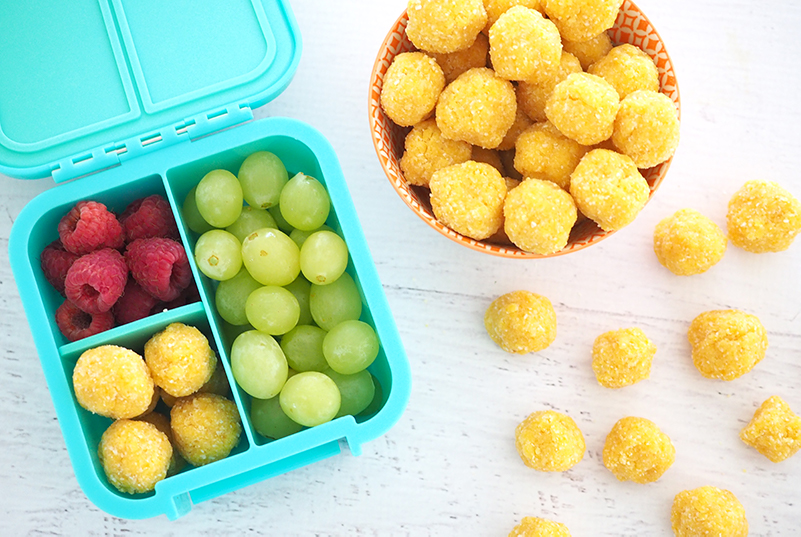 No-Bake Caramilk Cheesecake – this is a super yummy and easy recipe to make. You could even swap out the butternut cookie mix base for a chocolate one instead.
Find my No-Bake Caramilk Cheesecake recipe here.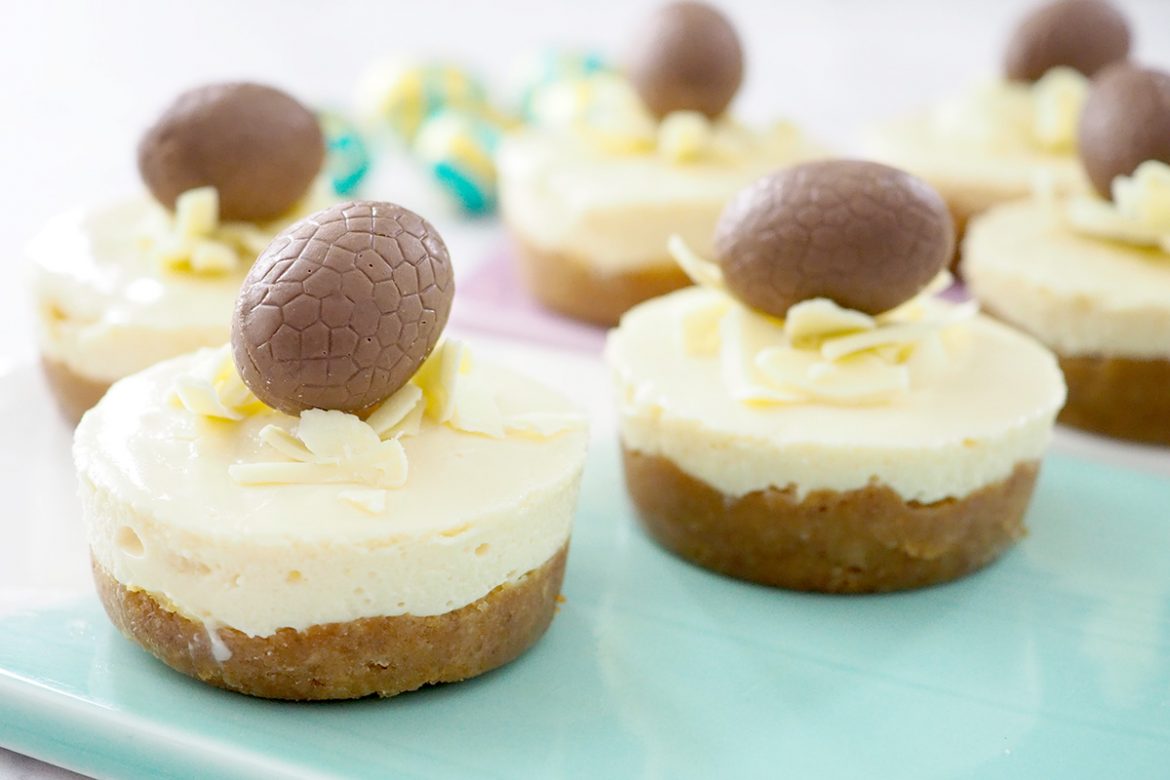 Healthy Recipes For The Kids To Cook
If the children make the food themselves, they will be more inclined to want to eat their hard work. Encourage them to create some snacks from fruit or veggies and you will be able to easily increase their healthy food intake for the day.
Mini Capsicum Pizzas – these pizzas have all the cheesy goodness of a normal pizza but without the heavy dough. Simple enough for the kids to help make, these pepper pizzas make a fabulous (and pretty healthy!) afternoon snack.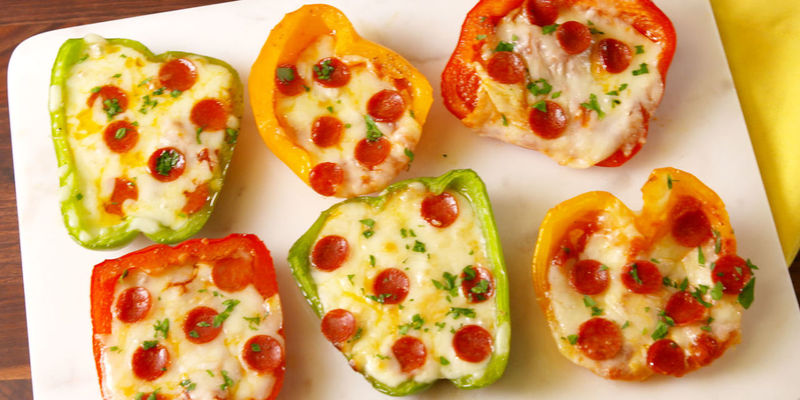 Fruit Skewers – threading fruit onto skewers is a fun activity that will keep the kids entertained for a while! Serve with dipping yoghurt or melted chocolate for a yummy morning tea snack.
Find this Fruit Skewers recipe here.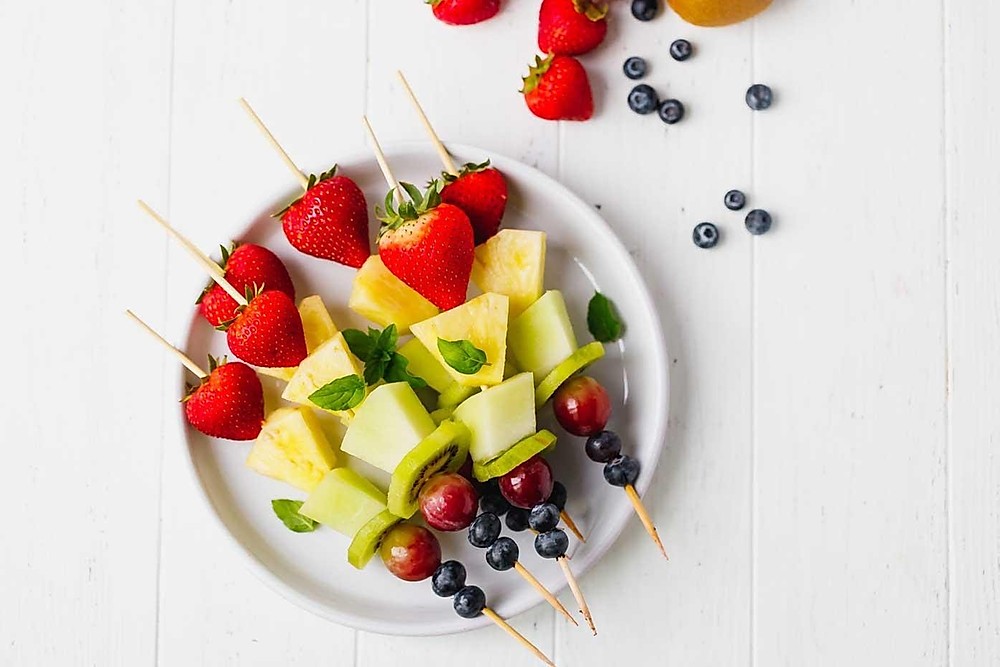 Ham, Veggie and Noodle Lunchbox Bites – these bites take 2 Minute Noodles to a whole new level! It's a fun recipe for the kids to help with as there's grating and mixing that they can do, plus it's packed with lots of healthy ingredients.
Find my Ham, Vegetable and Noodle Lunchbox Bites recipe here.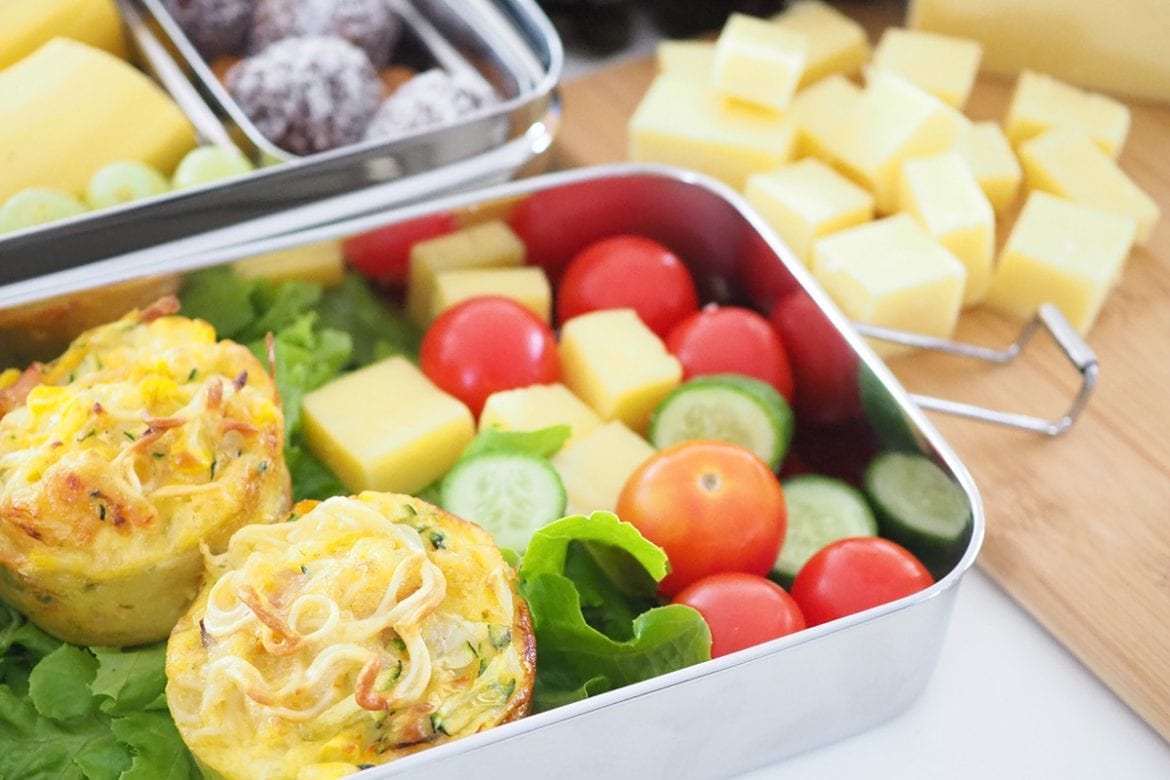 The Very Hungry Caterpillar Sandwich – this sandwich will make any little kid stop in their tracks! Let them help you construct the caterpillar, and then you can devour it together.
Find this The Very Hungry Caterpillar recipe here.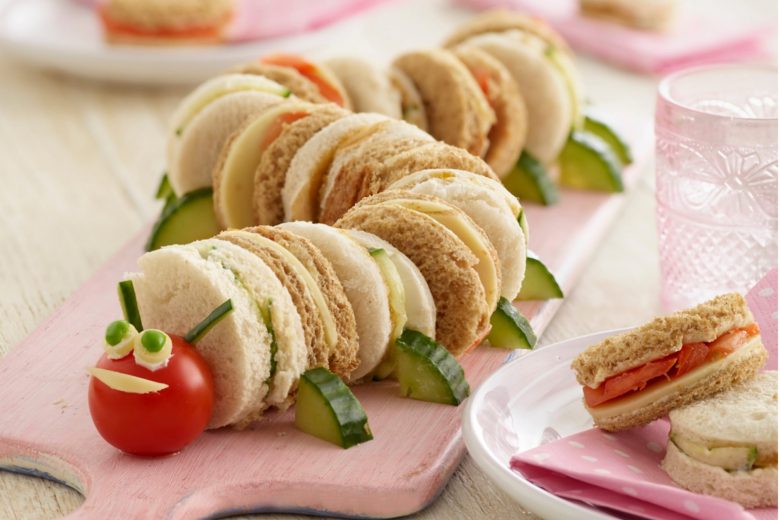 Frittata Bites – when making these with kids, I would recommend chopping up all the meat and veggies and then letting the kids half fill up the muffin cups ready for the egg mix. I like to make a double batch of these and freeze some for school lunches. For more recipes to make with the kids (that are also great for school lunches!) check out my Lunch Box Recipes Cookbook.
Find my Frittata Bites recipe here.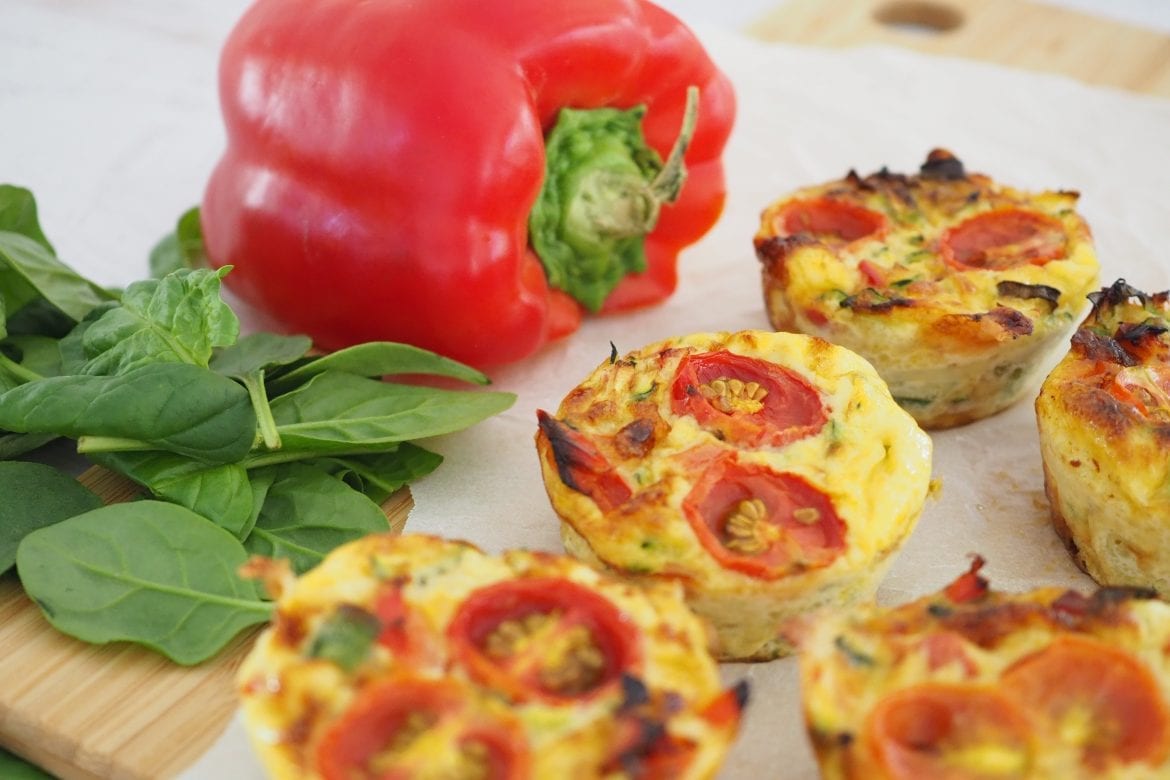 Healthy Pikelets – pancakes and pikelets are a great place to start when teaching your children how to cook… and this recipe shows us that pikelets don't need to just be stacks of cream, jam and maple syrup (although that's good sometimes too!).
Find these Healthy Pikelet recipes here.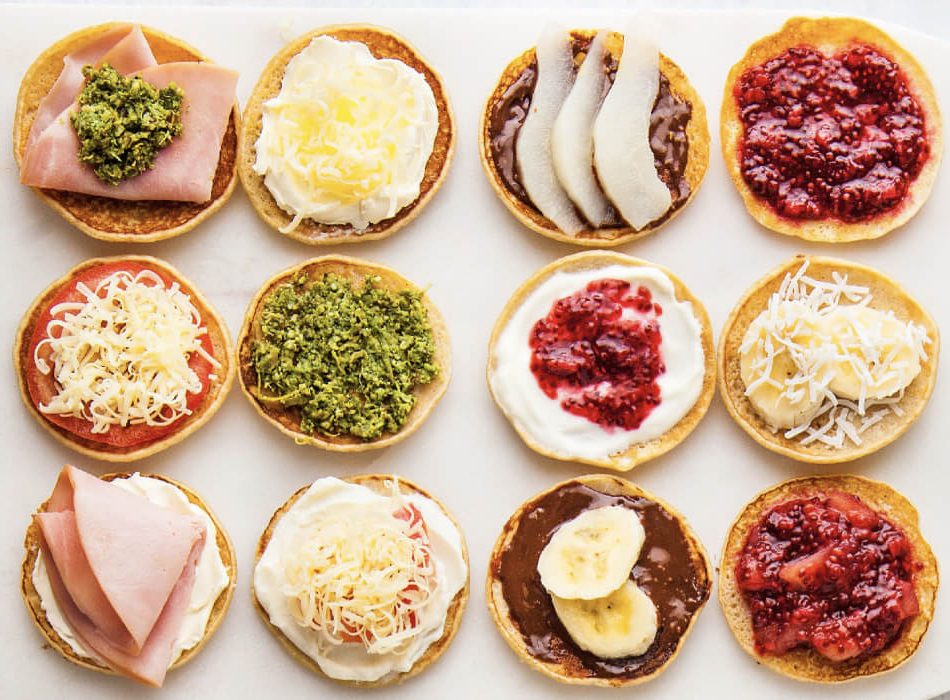 Tasty Treats The Kids Can Make
What kid doesn't like to dip treats in chocolate, lick the bowl clean, or eat cake!? These recipes are the 'sometimes foods' that I would cook up with my kids when they were little – and often the ones they enjoyed eating the most!
Cinnamon Crumb Cake – I made this at home with the kids when we were all in self-isolation recently. One batch made the cake AND 12 muffins too! The kids (and me) devoured them.
Find my Cinnamon Crumb Cake recipe here.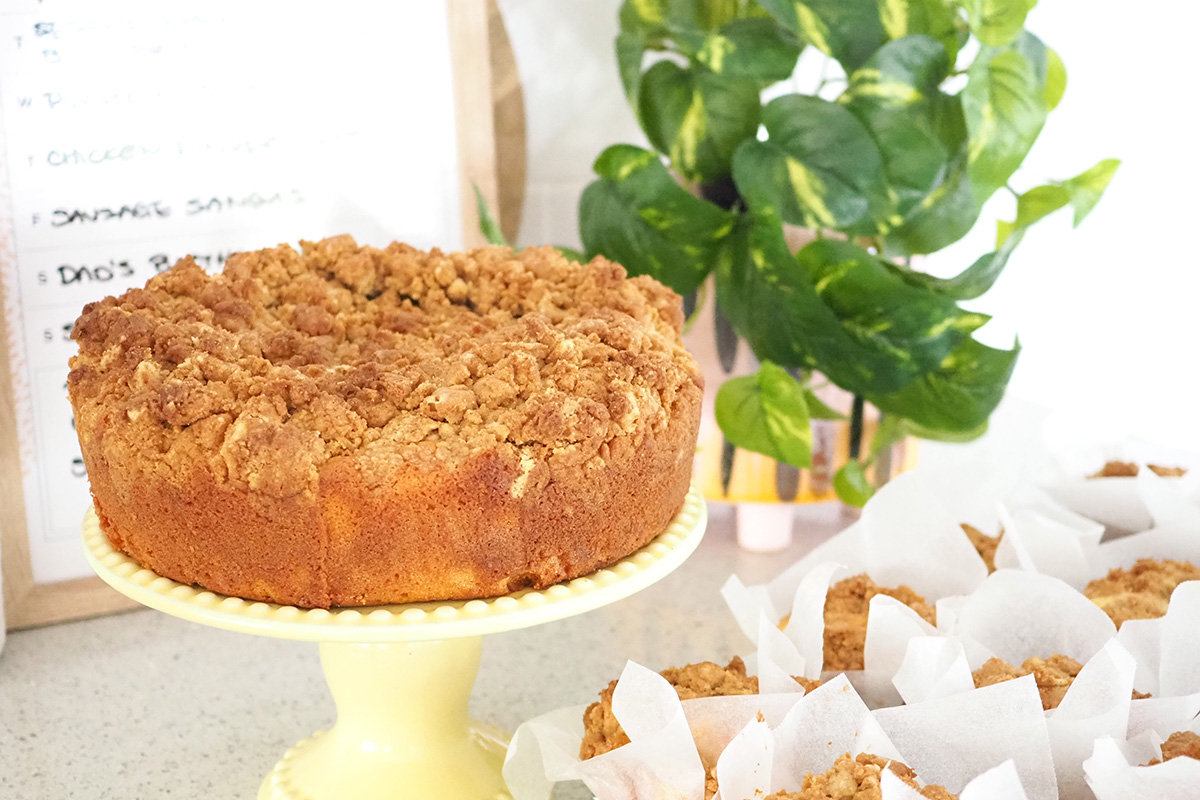 Butterfly Cupcakes – kids love to decorate cakes, and it's a particularly great activity for little kids who aren't yet big enough to help with the mixing and spooning. Just be prepared to eat some butterfly cupcakes that perhaps look a little different to these ones – LOL!
Find this Quick and Easy Butterfly Cupcakes recipe here.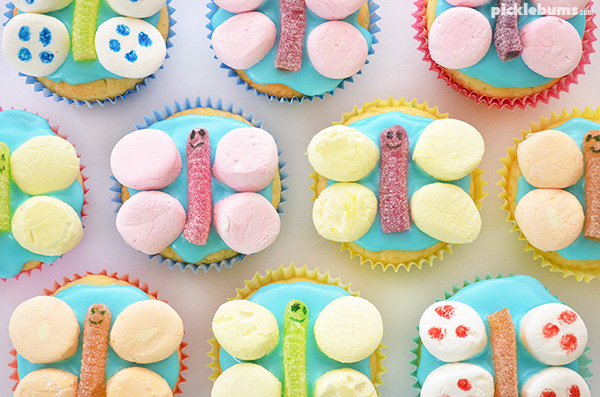 Marshmallow Balls – this recipe only requires a little bit of cooking, as the rest is fun rolling and tactile play that the kids can certainly partake in.
Find my Marshmallow Balls recipe here.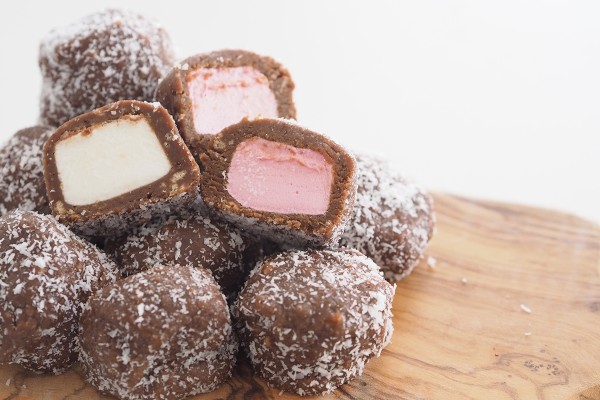 Salted Caramel Popcorn Cake – this recipe is super easy and involves a few pre-bought supermarket cakes, and a little homemade cooking too. It's a great one to make with the kids because it brings in the fun element of icing a cake, but without the boring 'waiting for it to cook' part – LOL!
Find my Super Easy Salted Caramel Popcorn Cake recipe here.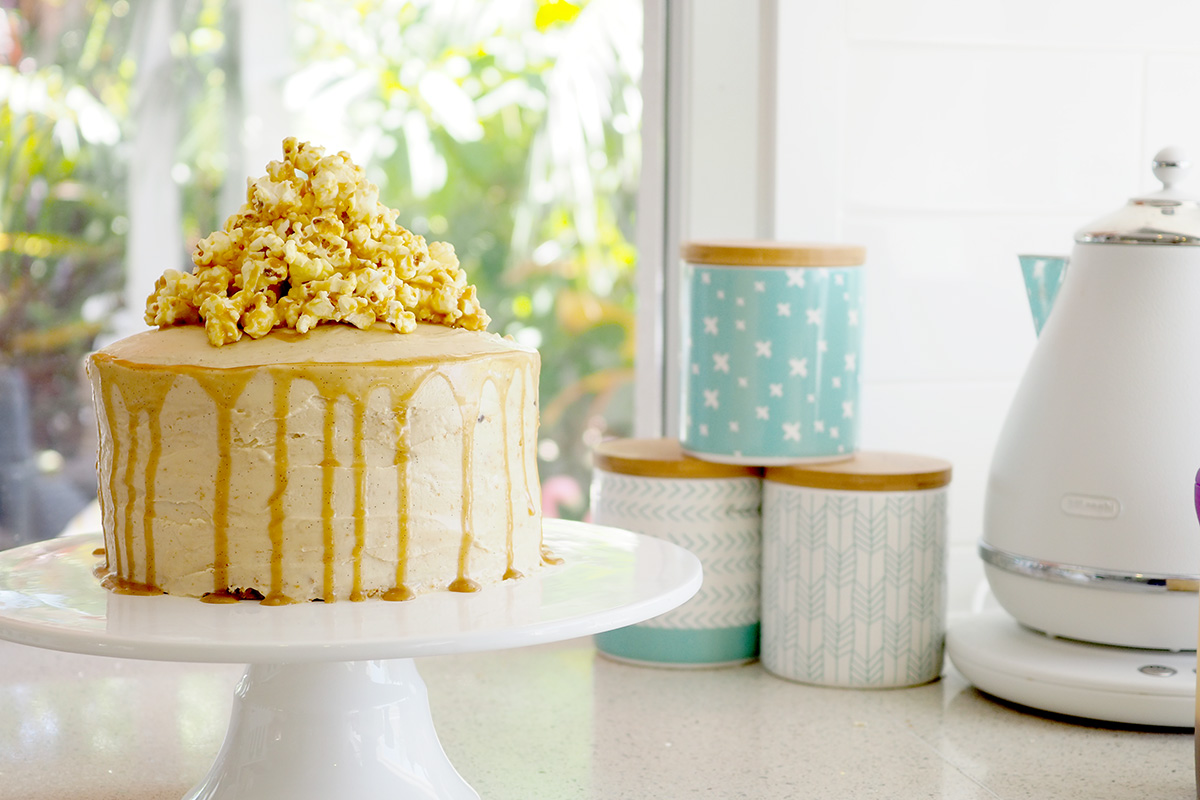 Ice-Cream Cone Cupcakes – yes, you read that right! The ultimate cupcake recipe meets ice-cream cone. What child wouldn't want to help cook (and eat!) these tasty treats?!
Find this Chocolate-Dipped Ice Cream Cone Cupcake recipe here.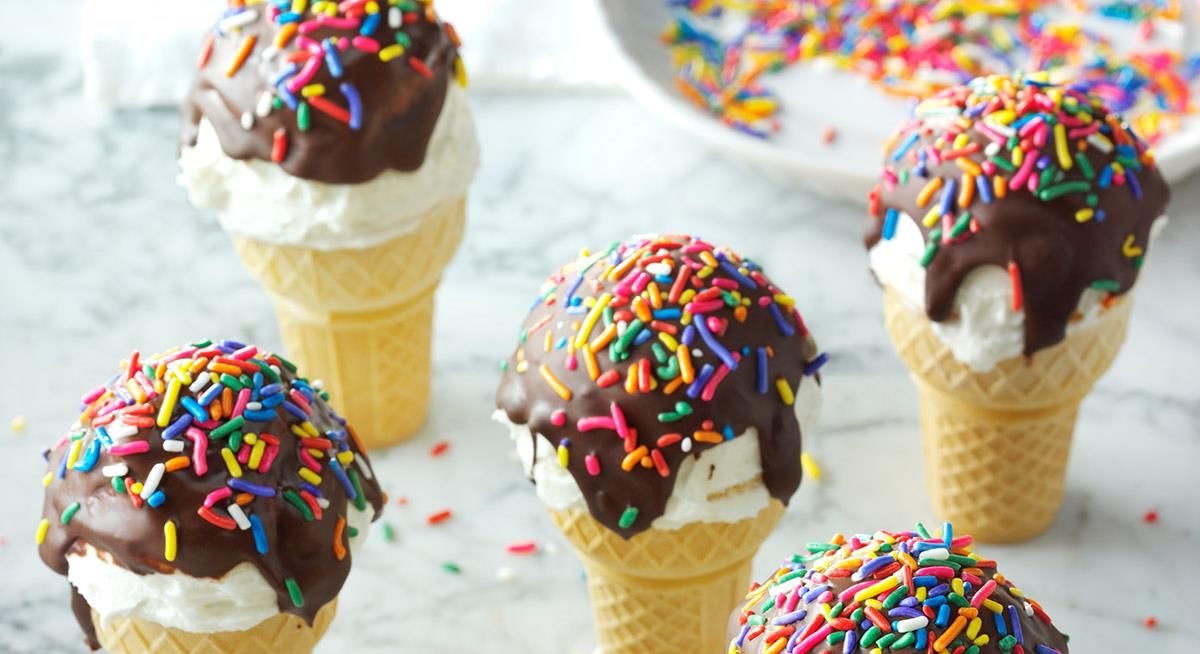 Oreo Cookies – my children LOVE cookies and Oreos… so combine the two together and you have a pretty tasty recipe to prep with the kiddies.
Find this Oreo Cookies recipe here.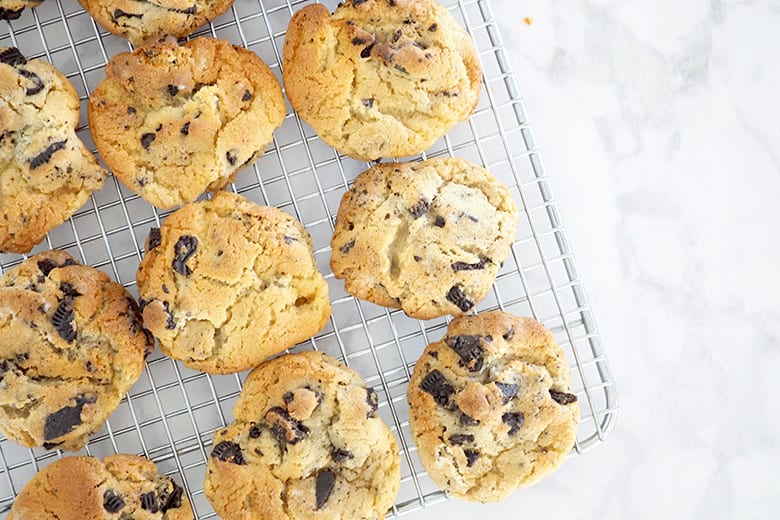 Let The Kids Make Dinner
My children have been helping make dinner since they were very young, and once they got old enough they started creating simple dinners like these ones on their own. I am so glad that I did this with them, because now that they're older they regularly make dinner in our house.
Chicken Gnocchi Soup – obviously young children won't be able to make this meal on their own, but it's a great one to get them to help you with so that they can cook it for you when they're a little older. There's heaps more of these wholesome meal ideas in my Hearty Dinners Recipe Cookbook.
Find my Chicken Gnocchi Soup recipe here.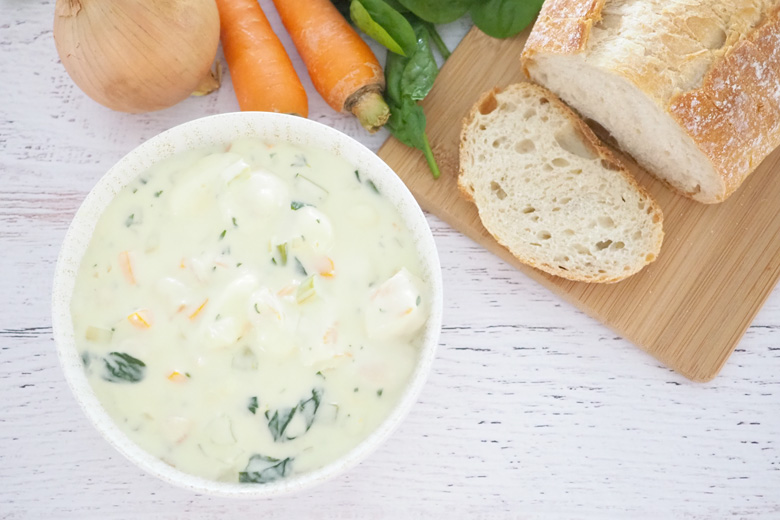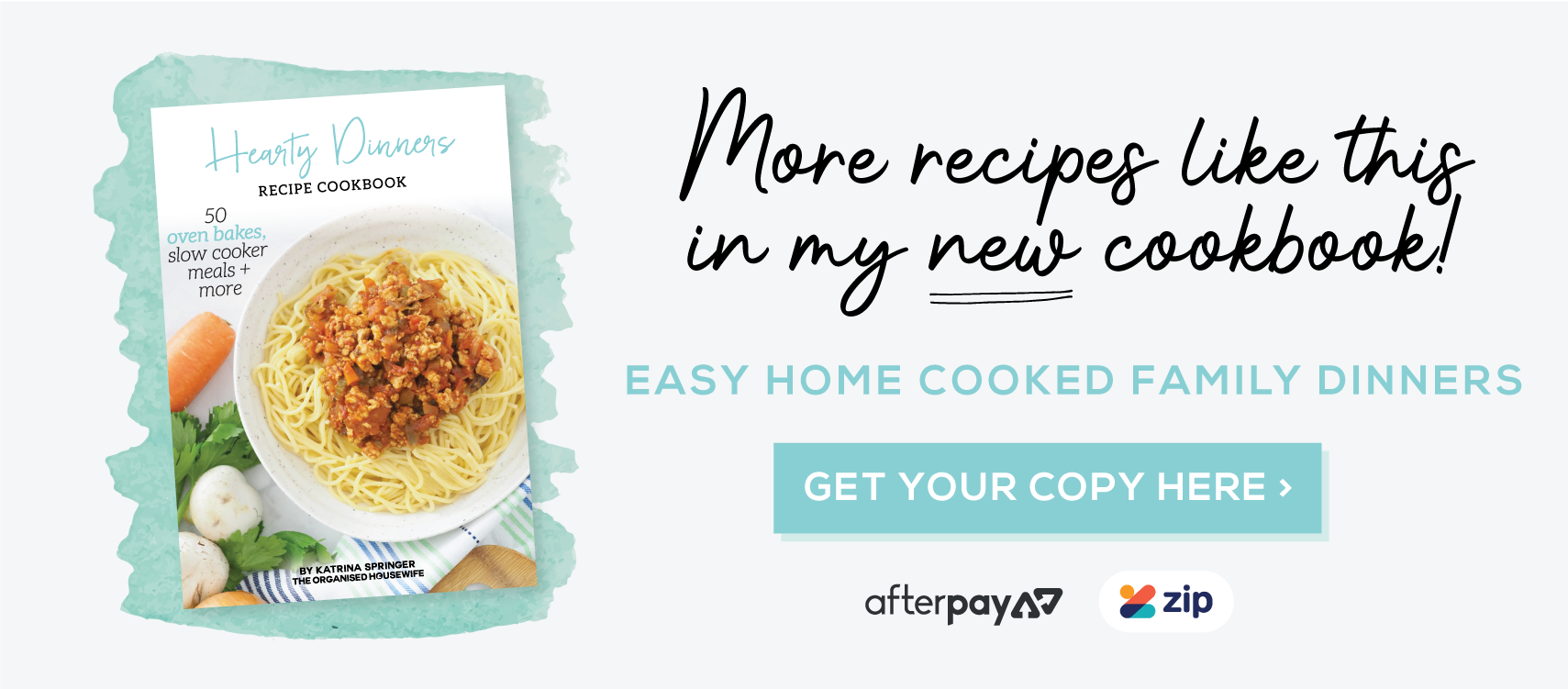 Cheeseburger Taco – this recipe combines two children's favourites! A cheeseburger and a taco, plus it's easy enough that the kids can provide a good helping hand when cooking and constructing this meal.
Find this Taco Cheeseburger recipe here.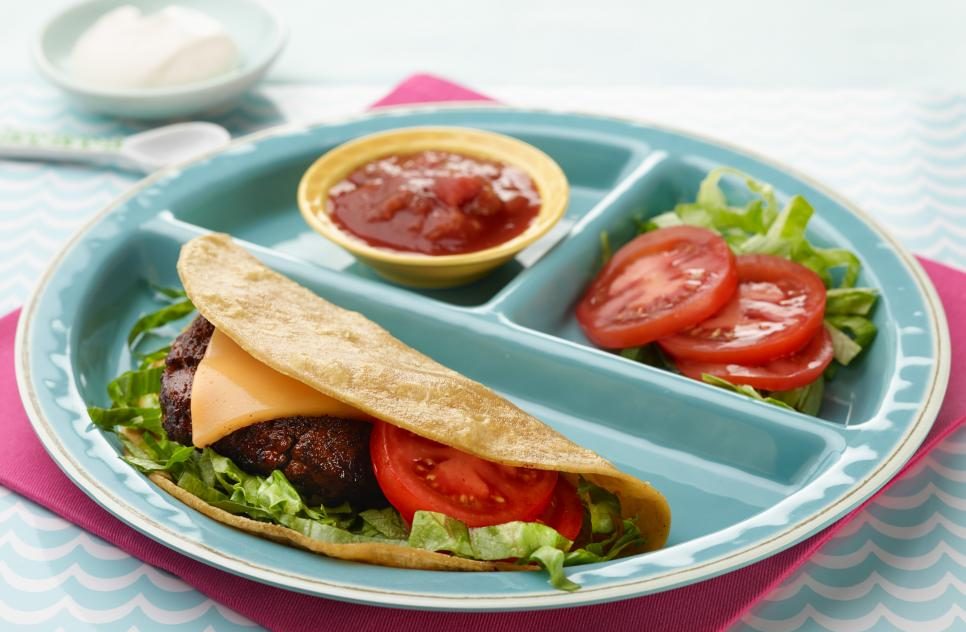 Homemade Pizza – my kids loved having pizza nights when they were younger – in fact, they still do! We all assemble our own topping and try to out-do each other in the creativity department. If you're feeling up to it, you can even make your own homemade pizza dough.
Find my Homemade Pizza Topping Ideas here.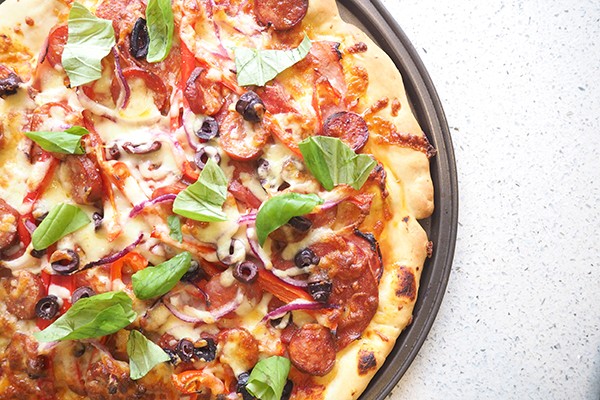 Mini Pizzas – another fun option is to make mini pizzas so that each child gets to take ownership over their own pizza. These are also great for freezing and having on hand for school lunchbox snacks.
Find my 2 Ingredient Pizza Base recipe here.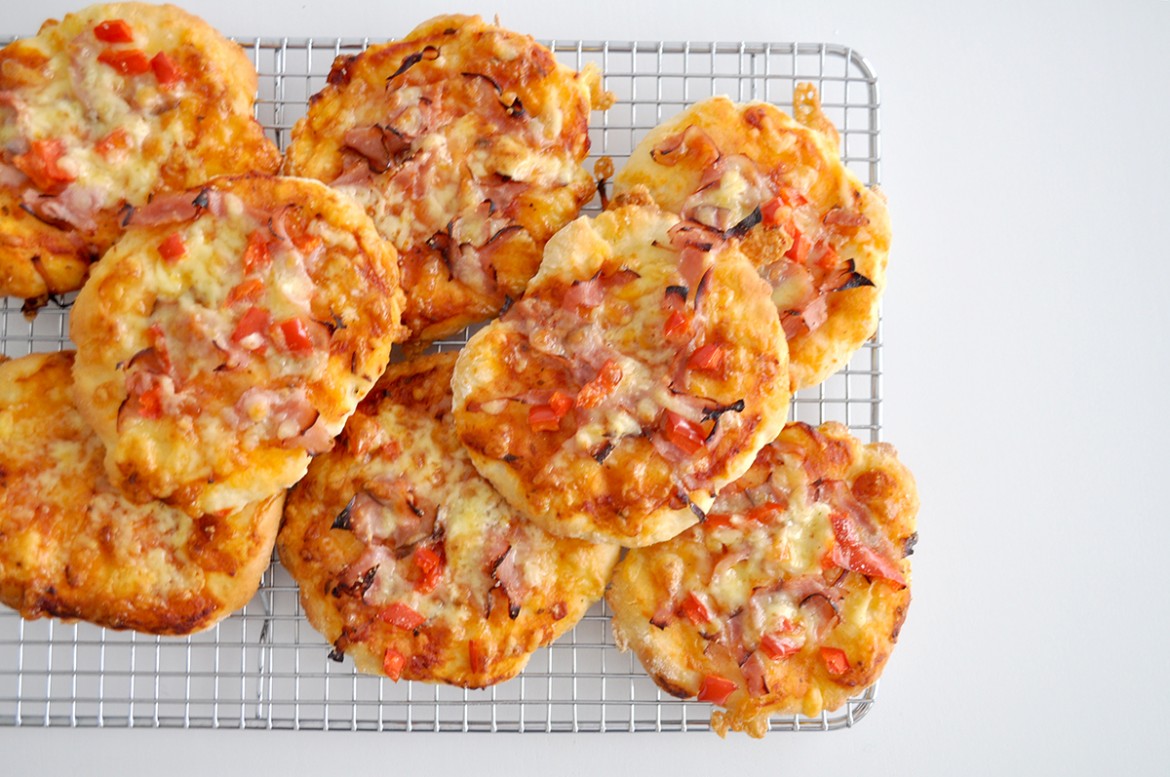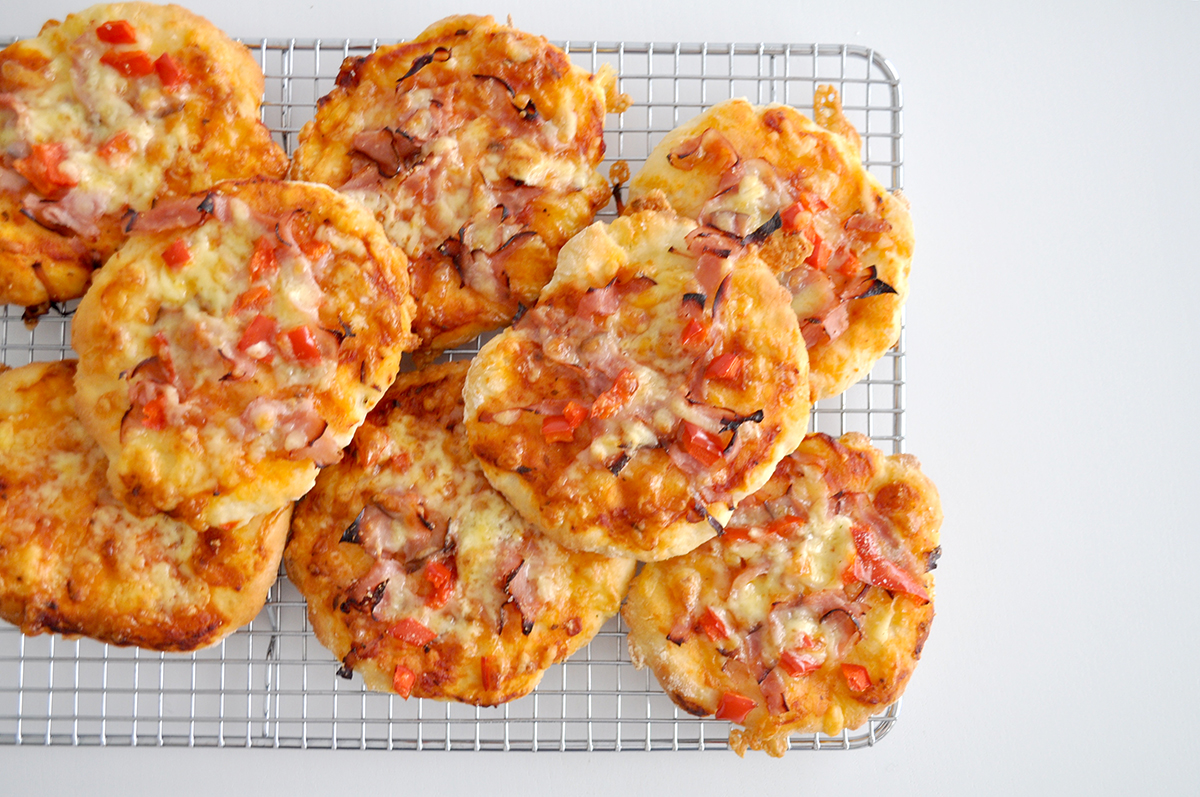 Kid-Friendly Pasta Salads – most kids love pasta, so getting them to try their hand at prepping a pasta salad means they'll be making a meal that they will want to eat – without having to contend with hot ingredients!
Find these 5 Quick and Easy Kid-Friendly Pasta Salad recipes here.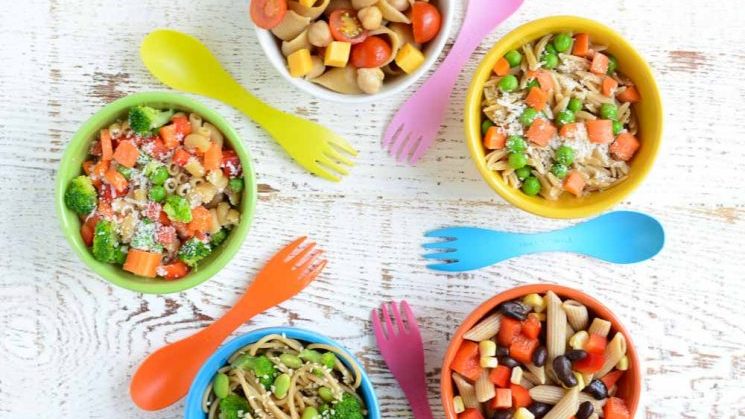 What recipes will you be cooking with your children?
---
Pin this image below to Pinterest!