I make the kids and I fruit juice in my thermomix nearly every second day, we love it, so refreshing, tasty and really healthy.  I have been wanting to try a green smoothie for a while now but have been worried that I wouldn't enjoy it.  We had family stay with us over Christmas and she made us her version of a green smoothie, and I was pleasantly surprised and happy to jump on the Green Smoothie bandwagon.  Having a green smoothie will easily help ensure I get enough daily servings of fruit and vege, it helps the digestive system, high in antioxidants and is a great energy boost when needed at the end of the day (we usually have a juice/smoothie around 4pm).  Making the juice in the thermomix is very different to a juicing machine, as you add the whole fruit to the bowl (peeled), keeping all the fibre and pulp, I prefer my juices thick.
The kids didn't fancy it, but as I always said when they were younger, we have to persist when it comes to eating veggies.  So I made a different version,  it's not a 'proper' green smoothie, but it's a start and each time I make it I will gradually add in more green veggies but for now they LOVED this one!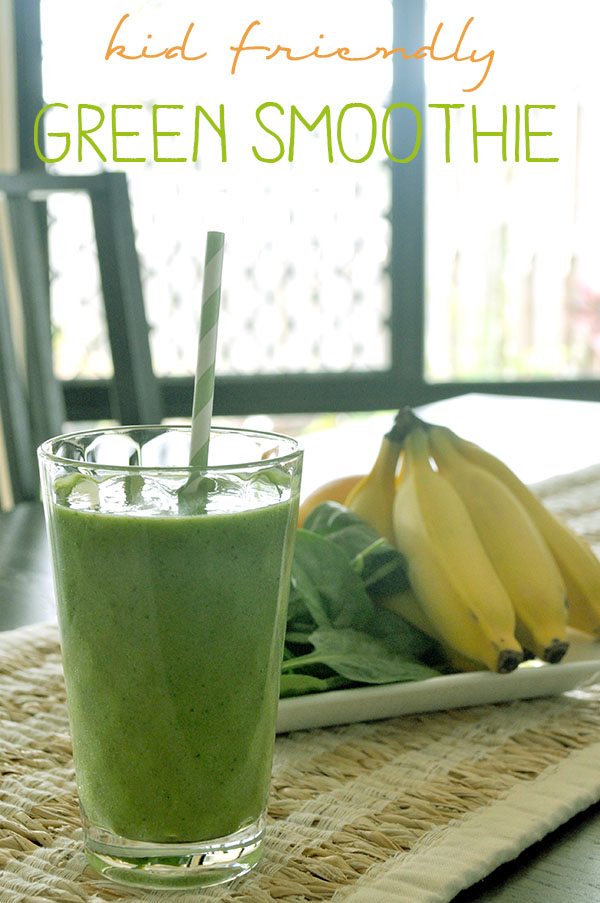 I made this smoothie in the Thermomix, but you can make it in your blender.  Blend on highest speed until all ingredients are chopped and smooth.
Print
Kid Friendly Green Smoothie
2 cups

spinach leaves

1

mango, flesh only

1/2

pineapple (approx 1 cup), peeled, no core

2

frozen bananas

1 cup

cold water

1 cup

ice
Instructions
Add all ingredients to bowl
Blend in Thermomix speed 9 / 20 seconds
Some other great posts about Green Smoothies from the Blogosphere:
The Juice + Smoothie Rainbow | Sugar Coat It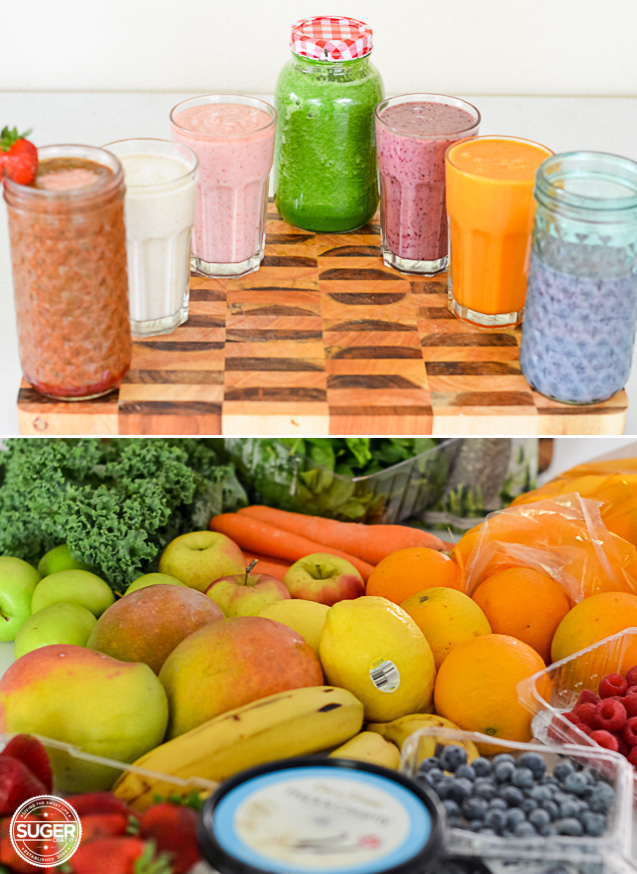 What is your favourite Green Smoothie Combination?