During my pantry raid session prior to cleaning the pantry I found some ice cream cones.  We don't particularly use the cones as much during the winter months.  So before they go stale I thought we would try to use them up.  The girls and I baked some cupcakes in ice cream cones.  I first saw this idea at a birthday party, I thought it was so unique and I couldn't get my head around it and really wanted to try it myself.
We used a packet of the Greens Butter Cake mix (I also had a few of these stockpiled that needed using). I love this mix have used it for years for most of our butter cakes and cupcakes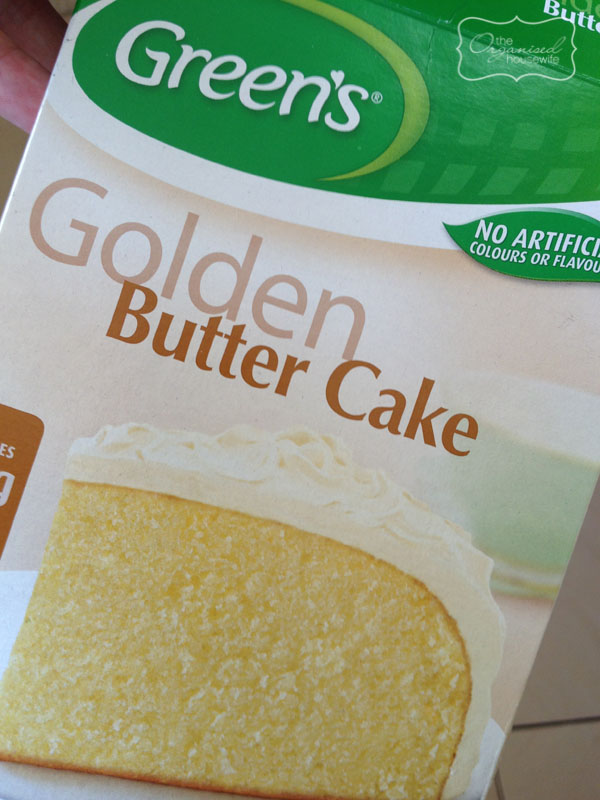 Spoon the batter directly into the cones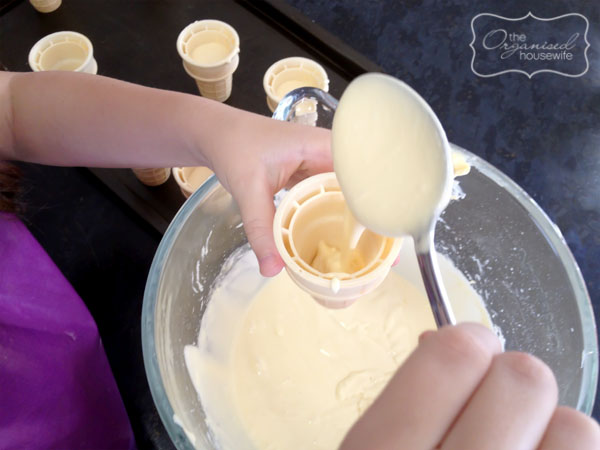 Place cones on oven tray and bake in oven on 180C for approximately 15-20 minutes or until they are golden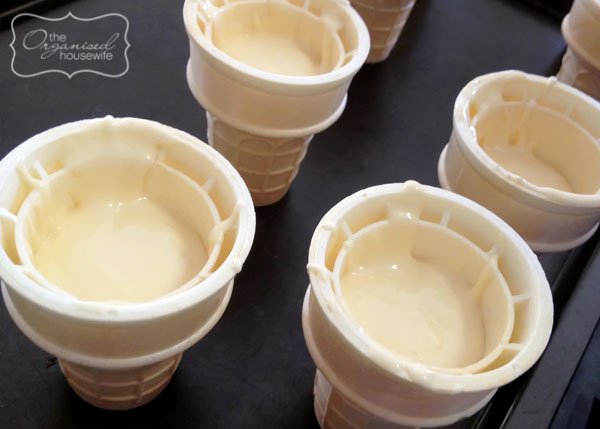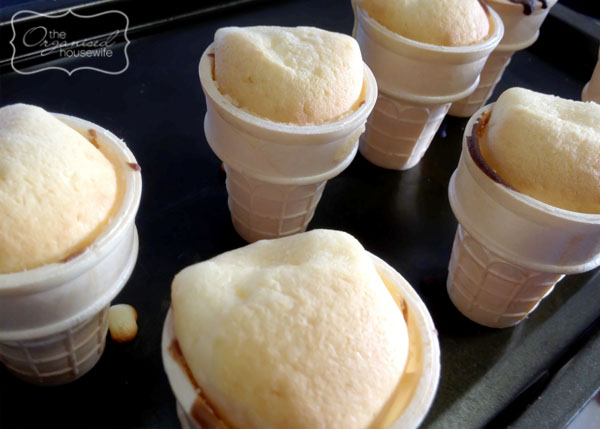 These girls LOVE baking, and baking with ice cream cones was just so much fun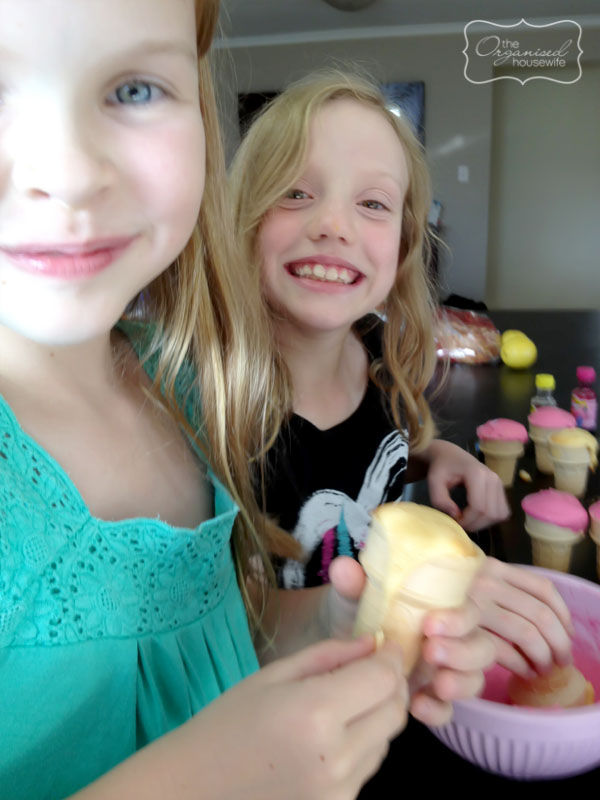 We found it easier to dip the cones into the icing rather than spreading it on with a knife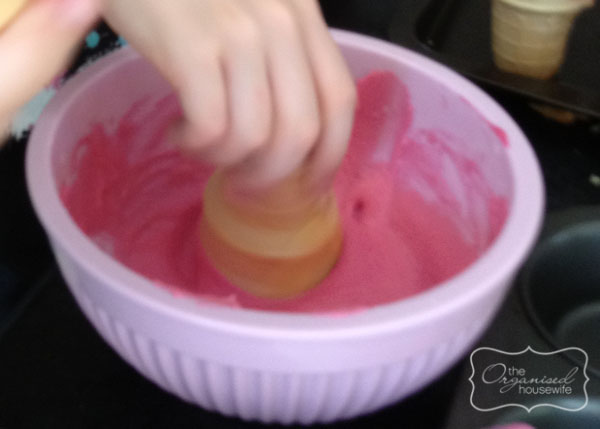 The end result!!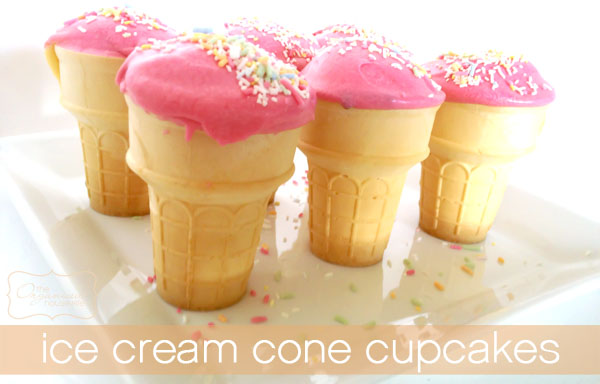 They are so cute!