Thank you to reader Amy for sharing this recipe, I made it recently for one of my kids end of term school parties as it has few ingredients, was easy to make and was school allergy friendly.  I found it a little sticky, despite being in the fridge overnight (original recipe was 2 cups rice bubbles, 4tlsp butter, 6 tbsp honey), instead I put in 3 cups of rice bubbles but I think it only needed 3 tablespoons of butter.  Despite it being sticky the kids loved it!
These bars should be kept in the fridge, apparently they melted at school 🙁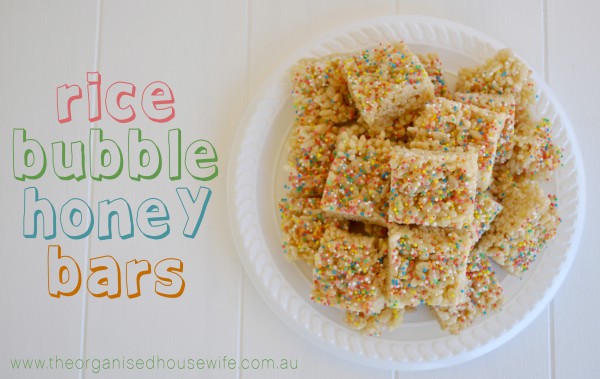 Honey LCM Bars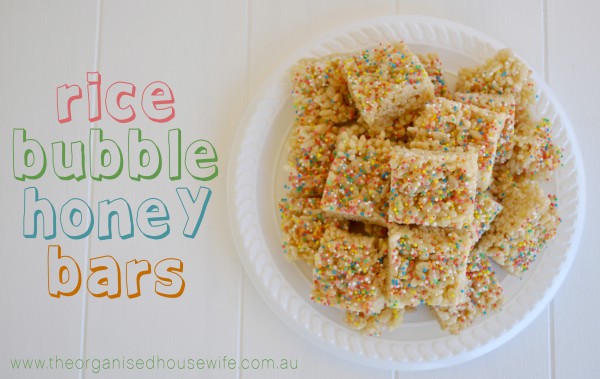 Ingredients
3 tbsp butter
5 tbsp honey (runny or creamed)
3 cups if rice bubbles.
Instructions
Boil together the butter and honey
Add rice bubbles, stir
Spoon into a slice sized baking tray, flatten
Allow to cool, cut into slices.
By Kat – The Organised Housewife