Muffins make a fantastic lunchbox filler! These Honey and Carrot Muffins are a great way to add some nutrition into a tasty treat.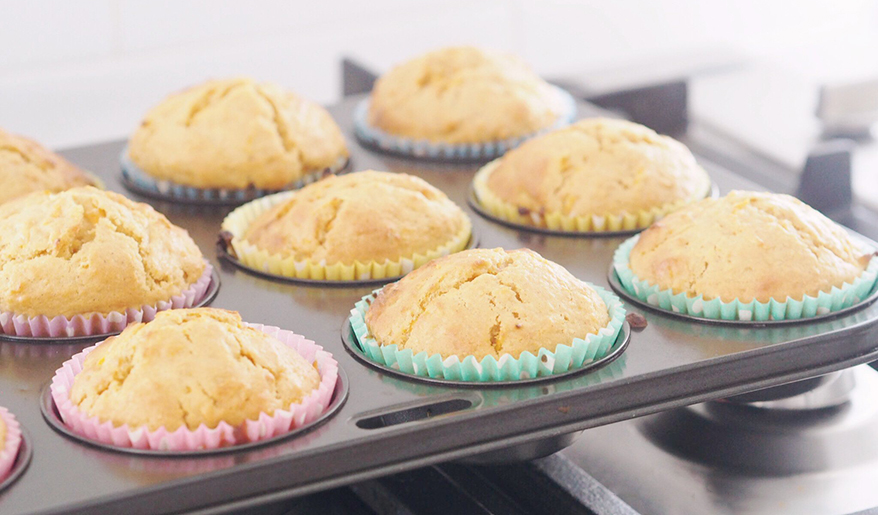 Print
Honey and Carrot Muffins
Author: Katrina Springer
Cook Time: 25 mins
Total Time: 25 mins
Yield: 12 1x
1 cup wholemeal self-raising flour
 1 cup regular self-raising flour
1/3 cup plain flour
1/2 teaspoon mixed spice
1/2 cup brown sugar
2 cups grated carrot
1/4 cup honey
2 eggs, lightly beaten
1 cup buttermilk
1/3 cup vegetable oil
Instructions
Preheat oven to 180°C, fan forced.
Prepare 12 hole muffin tin, line with muffin cases.
Sift flours and spice into a bowl.
Add the sugar and carrot, fold.
Place honey, eggs, buttermilk and oil into jug, whisk until combined.
Pour milk mixture into bowl with flour, stirring until just combined.
Spoon mixture evenly into muffin cases.
Bake for 20-25 minutes or until golden.
Rest in pan for 5 minutes, turn onto a wire rack to cool completely.
This Peaches and Cream muffin recipe is not only delicious but really easy to make – place all muffin ingredients into the bowl and mix! These muffins are great for kids lunchboxes and you can enjoy one or two for afternoon tea with a cuppa! Continue Reading